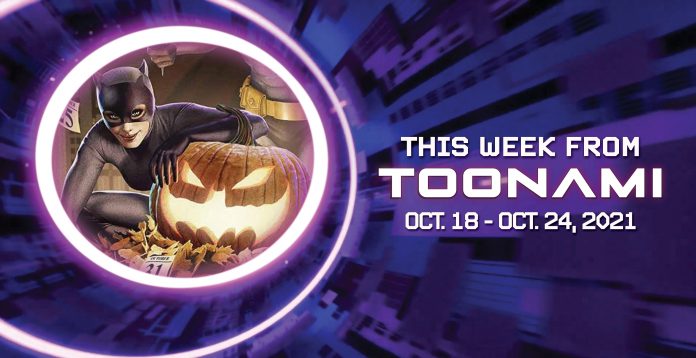 Welcome back to another installment of This Week From Toonami, your weekly round-up of everything Toonami-related that happened within the past week! Let's get into it! Check out the news below to see what you may have missed, as well as highlights from this week's Toonami and projects from our staff.

A brand new extended trailer for the Toonami original Blade Runner: Black Lotus was published this week (with a fantastic touch using the music from a previous Toonami AMV)! With the premiere of the series on the horizon, fans can get a longer look at what will be in store starting Nov. 13 at midnight. The excitement is racing, and we cannot wait to see how the story will play out.
Mob Psycho 100 fans, it finally happened. Oh, were you expecting a season two on Toonami announcement? Uh, you might have to wait on that one, sadly. BUT, fans who are watching it outside of Toonami were greeted with the fantastic news of a third season! In the tweet below, fans were given a new teaser trailer to start the fun and begin the excitement for what is to come. Sadly, there isn't a premiere date just yet, but maybe with a new season announced, it can pave the way for the second season to air on Toonami? Maybe? We hope we can see it at some point!
Are you not near a showing of Lupin the Third Part One, Episode One? Well, you're in luck! TMS Entertainment announced that they would stream the English dub of the first episode on their YouTube page on Oct. 24 to celebrate the franchise's fiftieth anniversary! It will be hosted by the English voice of Jigen and ADR director of the series Richard Epcar and will be available to check out till Oct. 31. And fans will also be able to check out the first two episodes of Lupin the Third Part Six with English subtitles to see what is next for everyone's favorite gentlemen thief.
The anticipation of Netflix's live-action adaptation of Cowboy Bebop is reaching all-time highs. This week the company released a trailer titled "The Lost Session," giving fans the feeling of how much the anime inspired this whole project. It's worth a listen if you can, as we all await the debut next month.
Have you been enjoying the second season of Demon Slayer? The anime is now adapting the critically acclaimed film Mugen Train, but fans might have to wait an extra week for this arc to finish. The official Demon Slayer Twitter account announced that the fourth episode would be delayed a week due to election coverage in Japan, which means that every episode will now be pushed back a week due to this change. However, since the much-anticipated debut of the Entertainment District Arc was planned to be on Dec. 5 with a one-hour special, it could still happen on the day it was scheduled to air!
Fans of One Piece are in for a treat. Both Toei Animation and FUNimation will be hosting a global stream event to celebrate the anime reaching the astounding milestone of 1000 episodes. It'll be hosted by YouTube personality "RogersBase," where fans can interact with one another as well as win some fantastic prizes! This event will take place on Nov. 20 at 3 p.m. PST, so make sure to mark your calendars (and check what time that is where you live) to make sure you don't miss all the fun! You can catch the event on FUNimation's and Toei Animation's YouTube page as well as the official One Piece Facebook page.
Naruto will always find its way into other popular spheres, especially when fashion is involved. Earlier this week, an NBA player was rocking some Akatsuki sneakers in a game, and now a popular Esports franchise, Team Liquid, is launching their second Naruto Shippuden-themed apparel line for fans. According to Anime News Network, everything sold out fast the last time this happened (10 minutes in fact). So on Oct. 29, 12 p.m. PT / 9 p.m. CEST, make sure you're at Team Liquid's online store to pick up some amazing apparel of one of the most remarkable anime series ever to be made!
It's time to d-d-d-decorate your living space like a king! Er, pharaoh! Hypland just released their Yu-Gi-Oh! collection, including hoodies, sweatpants, pillows, and even rugs like the Toon Summon Skull rug pictured below. Everything is in limited stock, so get it quickly before it disappears into the Shadow Realm.
This week, a new trailer was published on Bandai Namco's YouTube page, highlighting the compilation film of Ghost in the Shell: SAC_2045 Sustainable Warfare. In the article linked here, a new visual was also shown to help fans get excited about the compilation film that is quickly approaching its premiere date!
Fans of Cowboy Bebop will not want to miss this! Macross Plus will screen in theaters for one night only for the first time in the U.S. on Dec. 14. The film is an adaption of the four-episode OVA series of the same name, and it features the talents of director Shinichiro Watanabe, screenwriter Keiko Nobumoto, and composer Yoko Kanno, who would later reunite to work on Cowboy Bebop. Macross Plus is also a sequel to the original Super Dimension Fortress Macross tv anime released in 1982, better known to viewers outside Japan as Robotech: the Macross Saga (which aired on Toonami in 1998). Additionally, this screening is the first Macross release in the U.S. since the agreement between Studio Nue, Big West, and Harmony Gold to work together to distribute Macross and Robotech worldwide earlier this year. Tickets go on sale on Nov. 12, and fans can sign up for alerts at the Fathom Events website.
Krystal LaPorte informed this week fans of some terrible news regarding the passing of legendary voice actor and ADR director Chris Ayers. He was 56. Ayers was battling end-stage COPD and ultimately lost his battle with the debilitating disease on Oct. 18. Praised for his work in the anime industry, best known as playing Frieza in Dragon Ball Super, and beloved in the convention circuit for his kindness and warmth, this news has shaken the community at its core. Toonami Faithful offers our condolences to Ayers' family and his girlfriend Krystal LaPorte during this time. Thank you for lighting up our hearts through your kindness and outstanding performances; we will never forget you. "Love and laughter, always."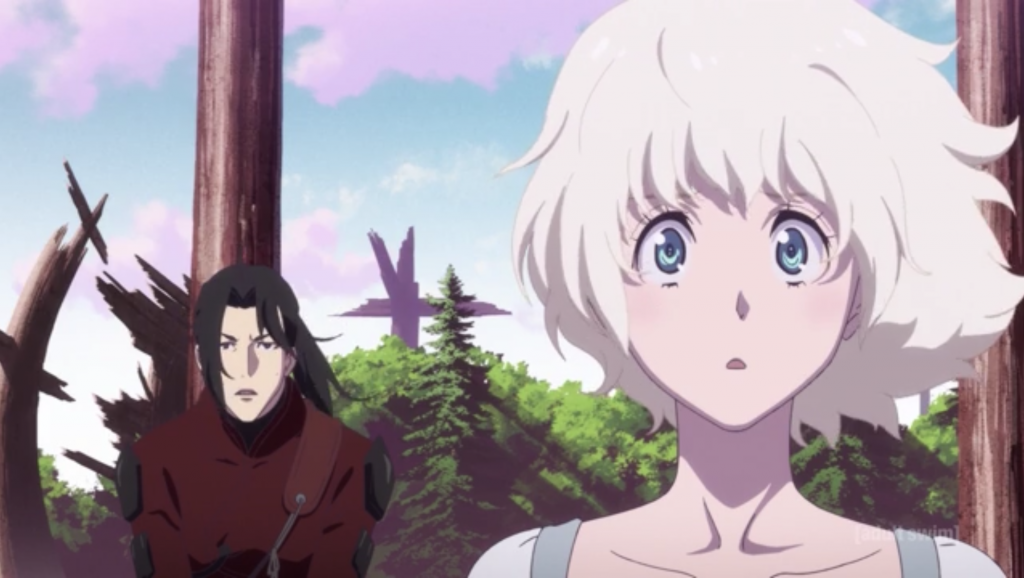 Goblin Knights fight the soldiers left behind by Abel in the treasure room. Suddenly, the island rumbles, and the walls of the room begin to crumble. The Knights decide to retreat with the treasure Master Yukihisa sent them to retrieve, and they will meet up with Yukimaru and Fena after they escape, trusting that they will be safe as long as they're together. Meanwhile, Fena and Yukimaru are confronted by Cody and Franz, who reveals that Fena's true identity is Fena La Pucelle Frederick, the true daughter of the King of England and distant relative to Joan of Arc. In fact, Joan of Arc passed down visions and memories from previous Maidens to Fena as a guide to Eden. Cody and Franz also tell Fena that her duty as the Maiden of Choosing is to decide the world's fate, either by destroying it and starting anew or leaving it until all life destroys itself.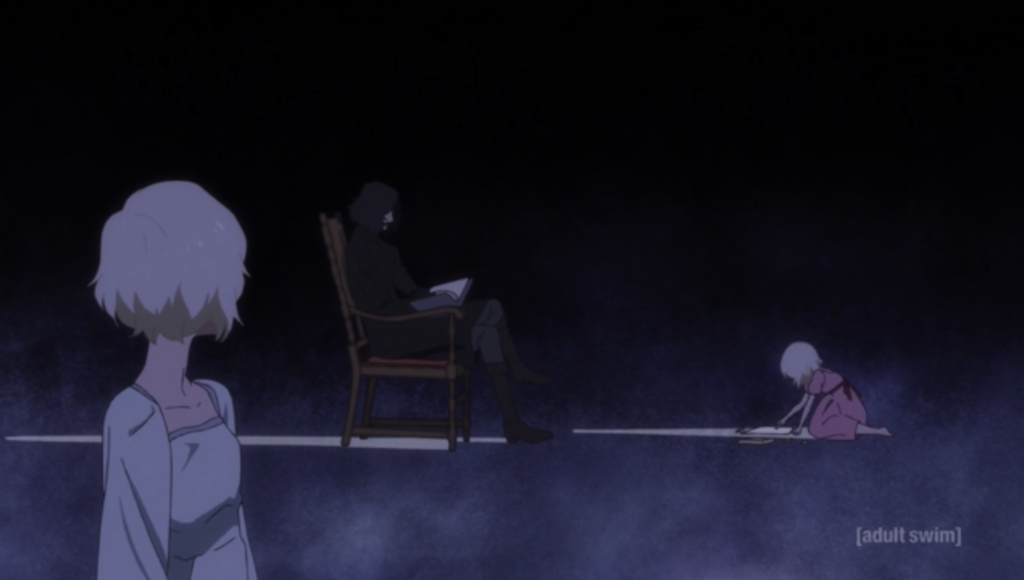 Cody shows Fena a vision of a future of the world left unchanged. In it, her friends die gruesomely, and the world falls into complete darkness. Then, he shows her a vision of the future where the world is reborn and only pure souls are selected to remain within it. Franz assures her that Yukimaru will be reborn with her since he is the person she cherishes the most but cannot promise that her friends will be reborn in the new world. Once Fena fulfills her duty as the Maiden of Choosing, she will lose all of her memories. Overwhelmed by the choice, Fena breaks down into tears. Yukimaru reassures her that she will make the right decision. Visions of her friends also appear, and they cheer her on as their fearless leader.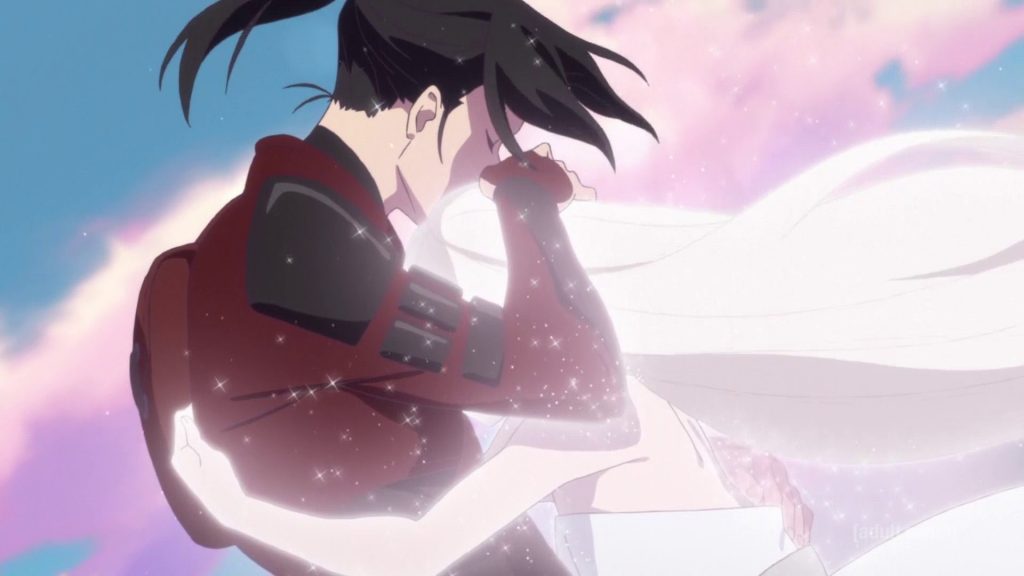 As the island begins to crumble around them, Fena appears before Yukimaru as the Maiden of Choosing. He pleads for her to go with him, but Fena tells him that she must stay. As she bids him a teary-eyed farewell, Yukimaru embraces her and pledges to be by her side forever. Ultimately, Fena makes her decision and begins to disappear. Yukimaru swears that he will never forget her, even if she forgets herself. Suddenly, Yukimaru wakes up on a sandbar in the middle of the ocean. He finds a young woman with dark hair gazing into the distance, and he immediately recognizes her as Fena, though she has no memories of who she is. The Bonito II surfaces in the distance, revealing that the Goblin Knights successfully escaped with the Sword of Kusanagi and other treasures in tow.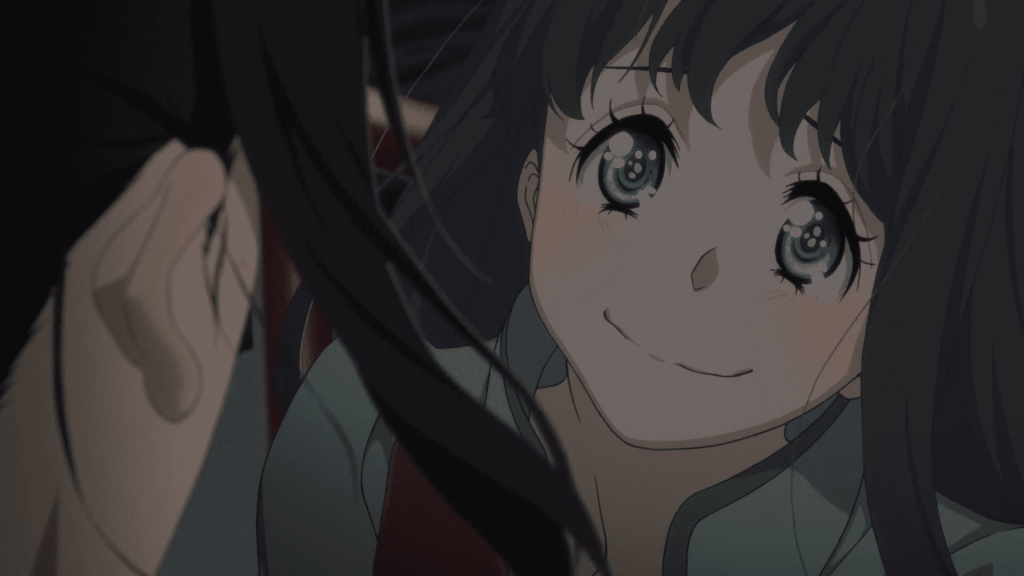 On their voyage home, the Fena's friends go to all the places they stopped before, hoping to trigger her lost memories but to no avail. They rendezvous with Shitan's brother Kei to deliver the sword and complete their mission. Now, Fena lives a life at sea with Yukimaru and the rest of the Knights aboard the Bonito II. One evening, Yukimaru presents Fena with a small sword, which she returned to him when they first met. Once again, he pledges always to protect her and stay by her side. Suddenly, Fena bonks him with the sword, and she smiles. Realizing that her memories have returned, Yukimaru smiles back.

On the latest Toonami Faithful Podcast episode, host Andrew "Sketch" Hingson is joined by Darrell Maddox and Happy Kuro Kitty to discuss the two Batman films that recently aired on Toonami, Batman Ninja, and Batman: Under the Red Hood. The group mentioned how they enjoyed that Batman: Under the Red Hood gave Toonami fans the type of action they are accustomed to seeing on the block. However, the vast difference in the style of entertainment that Batman Ninja brings to the table created an excellent talking point about what fans enjoy from the "caped crusader." It's a lengthy episode, but definitely worth your time!
Editor-in-Chief CJ Maffris and Director of Social Media Celia Rose were joined by Nicholas Corda, the English voice of Shitan, for a new special episode of the FenaCast. The three talk about the series's strengths, noting the solid character-driven plot has made a massive difference in this anime-only project. The three also get a bit giddy talking about the historical nods and references littered in Fena: Pirate Princess and how overwhelmed Corda is by the popularity of the series! It's a fun episode that we implore fans of Fena: Pirate Princess; check out to hear what everyone's favorite bow user had to say!
In episode 11 of Fena: Pirate Princess, Abel could have some closure chasing after the love of his life Helena. And while he seemed to be under a spell, due to him hallucinating that Fena and Yukimaru were Helena and Franz, the devotion Abel had to find Eden and Helena was something remarkable. Fans were treated to a beautiful fight between Yukimaru and Abel that was turning deadly. And Fena, being the heroine that she is, steps in between the two to end it. But more supernatural moments occur as Helena appears in front of everyone, and we learn that Cody is actually the "Observer" of Fena's story. Talk about a massive cliffhanger! Thankfully, CJ Maffris broke down everything you'll need to know in his latest review here!
A new episode of the Demon Slayer Podcast was published this week as host Varun "VLordGTZ" Gupta is joined by frequent guests on any Toonami Faithful related podcasts LumRanmaYasha. The two talk about the second episode of the new season and their thoughts on the new opening and ending songs used for Demon Slayer! It's a short episode but packed with wonderful commentary that any Demon Slayer fan should check out!

Did you enjoy this week's Toonami? Let us know by commenting below or directly on our social media. You can follow us on Twitter, Instagram, and Facebook. You can listen to the Toonami Faithful Podcast on Soundcloud, iTunes, Spotify, etc. for interviews, discussions, and breaking news updates. Listen at the link below or on your podcast platform of choice:
C.J Maffris is the Editor-in-Chief at Toonamifaithful.com. He also produced and directed the Toonami documentary, What Toonami Means To Me. Feel free to follow CJ on Twitter @SeaJayMaffris
Celia Rose is the Director of Social Media for ToonamiFaithful.com. Feel free to follow Celia Rose on Twitter @planetstwinkle.