What an exciting week! Toonami fans were treated to updates on the original and co-production series announced in Summer 2020. We also bid goodbye to The Promised Neverland Season Two, enjoy the Black Clover Season Four premiere, and prepare for Yashahime: Princess Half-Demon's premiere next week. Let's get into it!

After attendees had the chance to see what has been completed so far, fans worldwide got a new look at Fena: Pirate Princess. Both Adult Swim and Crunchyroll announced that the series will premiere in Summer 2021 via a one-minute trailer published on June 16. Safe to say, many were impressed, and the Toonami fandom is anticipating when the show's official debut. Interestingly, the Japanese trailer has Fena slated for debut in October 2021 on Japanese TV. If fans in the U.S. get to watch it before anywhere else, it would be joining an illustrious group of properties to do so. The last time this happened, Shinichiro Watanabe's 2014 episodic adventure Space Dandy aired on Toonami 24 hours before airing in Japan.
Sadly, Toonami fans will have to wait until October 2022 before Uzumaki graces the block. Due to COVID-19, production on the property has been affected. Additionally, the four-episode series requires double the staff than a typical anime, so Adult Swim had to push the premiere date back. However, fans were treated to a new trailer that looks fantastic.
As fans say goodbye to The Promised Neverland's second season, Toonami debuted a trailer for its replacement Yashahime: Princess Half-Demon. The promo looked fun and had a great tagline at the end that had fans hungry for more. Something to note, Adult Swim did have to do some editing for this trailer to be safe to air on television (that you'll quickly notice).
FUNimation recently announced that their online service (FUNimationNow) will be the exclusive streaming home of the mega-hit film Demon Slayer: Mugen Train! If you still haven't seen it or didn't feel safe going to the movie theater on June 22, you'll have finally have the chance to join the hype train. The movie will also be available for digital purchase on multiple platforms.
For those waiting for the new Demon Slayer video game, we now have an official release date! On Oct. 15 (14 in Japan), fans can play as their favorite characters, hacking and slashing to their heart's content. It will be released on consoles and PC, so now might be the time to preorder if you are interested.
There were also multiple announcements involving My Hero Academia this week! First, the film's opening theme was announced and will be performed by Asian Kung-Fu Generation with the track titled "Empathy." Amazon (in Japan) is also listing a novel based on the upcoming film World Hereos' Mission. Anri Takahashi is listed as the novel's author, and they have worked on previous spin-off novels for the franchise. And finally, the fifth season is entering a new story arc! The official website showcased a new key visual as well as the new opening for the second cour.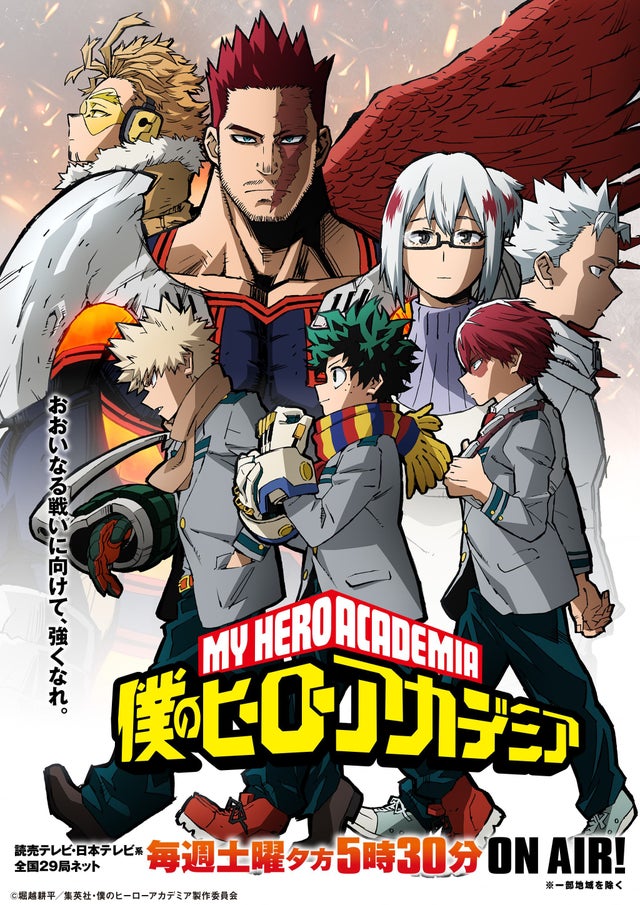 Finally, Anime News Network published an article highlighting the disasters that have occurred over at Crunchyroll involving their original series. It's a rather lengthy piece, but it highlighted a ton of missteps that have taken place since Crunchyroll announced that they were making their own content. And what caught our attention is a section talking about the originals that Crunchyroll is doing with Adult Swim. Of course, the article prefaced this that if FUNimation buys Crunchyroll and moves the streaming platform from Warner Media, there could be a "post-mortem" for the two sides cooperating (Crunchyroll and Adult Swim). It's worth the read if you are interested in the subject matter.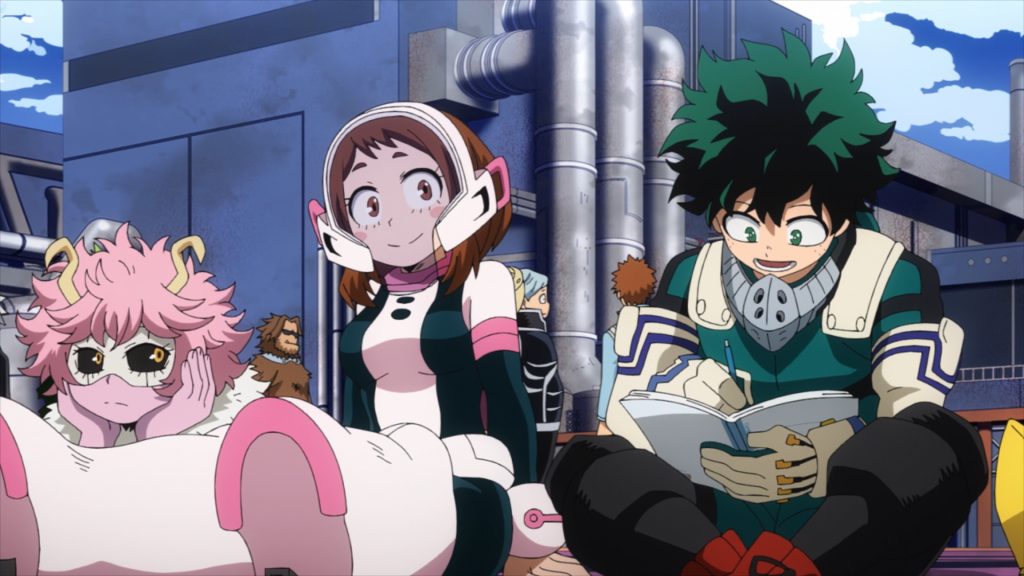 Class 1-A and Class 1-B take a break from joint training in My Hero Academia after the first two matches destroyed the training grounds. All Might pulls Deku aside to talk to him about One For All, and Shouto reflects training with his father before his battle begins. As the match commences, the skill balance in Team Class 1-A seems to give them the advantage until Juzo surprises them with his Quirk and turns Shouto's ice and the arena to goop! Senku and his friends decide to use the Steam Gorilla to break Chrome out of his bamboo prison in Dr. Stone. However, Chrome quickly realizes that Tsukasa has set a trap for Senku, and he resolves to break out before his friends can arrive. He secretly gathers materials when the guards take him out for bathroom breaks, none of which immediately seem helpful. In the middle of the night, a mysterious figure returns the metal battery to him, which Chrome uses to create a solution that burns through the ties on the bamboo bars. He attempts to escape but is stopped by Yo Uei, a former corrupt police officer pre-Petrification. Chrome fakes coughing up blood using an acid and sorrel mixture and pretends to spew pneumonia germs on Uei before running away.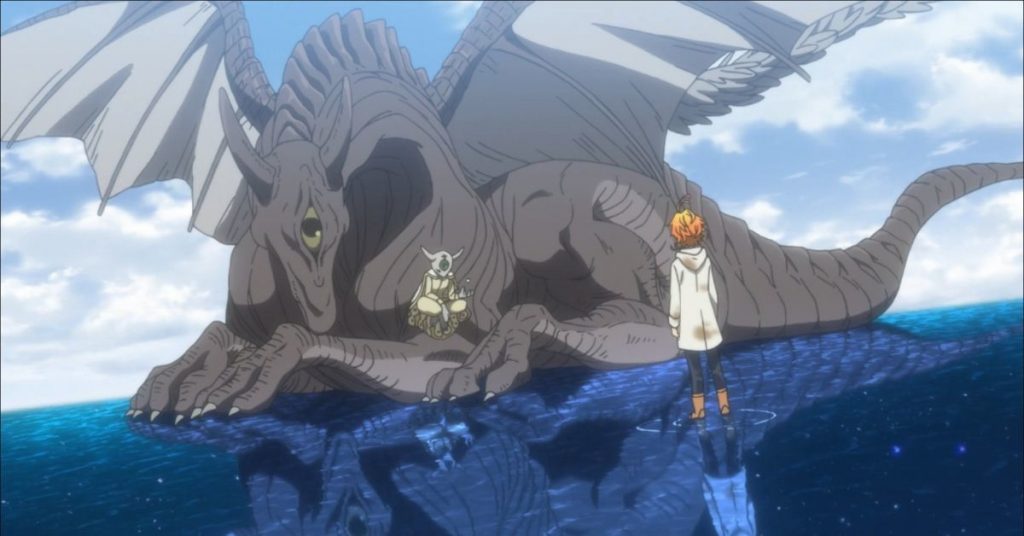 Starting with a bang, Emma pleas with Peter Ratri to join her and the others in changing the Human and Demon Worlds in The Promised Neverland season finale. Peter despairs over what may happen when the human farms disappear and then kills himself. Emma also invites Isabella and the other adults to come with the children to the Human World, despite the heartbreaking betrayals she committed against them in the past. They travel together to the gate to the Human World, and then Emma reveals that she is staying behind in the Demon World to help reform demon society with Ray, Norman, Mujika, and Vylk. Years pass, and Emma, Ray, and Norman eventually rejoin the other children in the Human World. The food war between Akira and Soma kicks off in Food Wars! The Third Plate with bear meat as the star ingredient. While Akira begins frying his bear meat American-style, Soma masterfully fries his bear meat in a patty using the magnolia berries and bear meat broth to enhance the flavor. He wins the judges' favor, but the food war is far from over because Akira has yet to present his dish.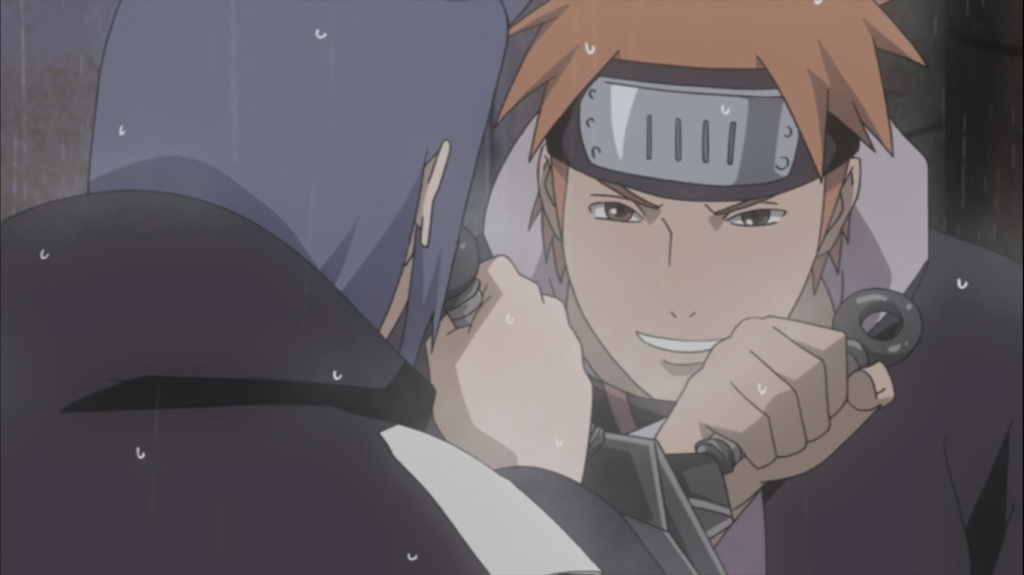 Black Clover Season Four begins with the Black Bulls finally traveling to the Heart Kingdom for special training with Queen Loropechika and her Spirit Guardians. Each Magic Knight is assigned to one of the Spirit Guardians, each to varying degrees of effectiveness. Rill and Charmy prove to be a handful for Potrof as they repeatedly get distracted. Smurik pushes Finral past his comfort zone to use offense tactics with his magic. Noelle and Nero receive training from the queen herself, specifically to fight the magician hosting Megicula within her body in the Spade Kingdom. Naruto: Shippuden continues telling the tale of how Obito Uchiha came to be after his teammate Rin died by Kakashi's hand. Obito returns to Madara and accepts becoming his apprentice. Madara then uses a genjutsu to tell Obito the tale of the Ten-Tails and the Sage of the Six Paths to teach him how to summon the Demonic Statue of the Outer Path. Before Madara dies, he tells Obito that he shall be Madara Uchiha until the real Madara is reborn as Nagato, in whom his rinnegan eye has been transplanted.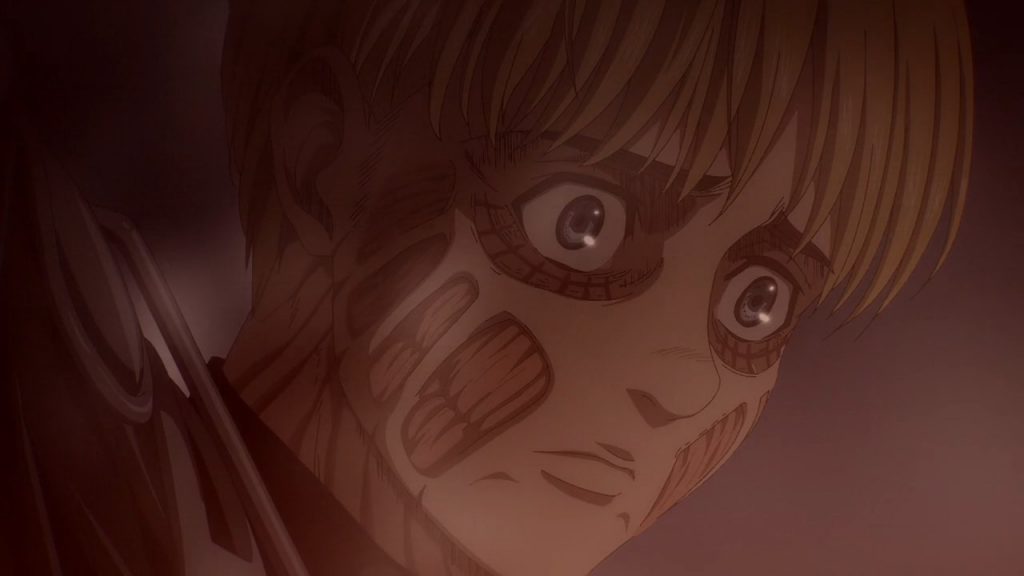 Titans clash with the Scout Regiment in Attack On Titan, as Porco, Pieck, and Zeke assume their Titan forms to defend against the regiment's relentless assault. Armin activates his Colossal Titan form and destroys an entire fleet of ships. Meanwhile, Falco frees himself from Reiner's armored hands, which he used to protect the boy from the blast when Eren transformed and hurries to get help. He finds Commander Magath and Gabi, who are seething with rage over the attack on Liberio. Soon, Commander Hange and the rest of the Scouts arrive via airship. Eren uses Porco's Jaw Titan to crush the crystal casing around Lara Tybur and kill her before consuming her to obtain the War Hammer Titan's power. This episode is particularly gruesome, so check out Umeko's in-depth review for the gritty details. Finally, Universe Three has its time to shine in Dragon Ball Super as they attack the remaining fighters of Universe Seven. Gohan holds three robot fighters at bay so that Goku and Vegeta have time to recuperate and rejoin the battle. Goku and Gohan fire a Galick Gun, and Kamehameha combined attack at the fighters from Universe Three, knocking all but one out of the ring. Dr. Pepperoni, who stopped just short of falling off the edge, activates what he claims to be his universe's super powerful, ultimate technique.

For this week's episode on the Toonami Faithful Podcast, Andrew "Sketch" Hingson hosts and is joined by Paul Pescrillo and Varun "VLordGTZ" Gupta. The group dives into some of the more underrated series that have aired on Toonami over the years. Of course, certain biases do come out (hating on Hamtaro is frowned upon!), but it is an interesting discussion about something that has been rarely seen on the block as much. The group also look into the recent announcement of Megalbox's second season English debut on FUNimationNow instead of Toonami.
The Demon Slayer Podcast released a new episode with Host VLordGTZ joined by Alien Renegade, Bryan "Laserkid" Johnson, JMac, Ryuijin Dracos, and Seraph as they discuss Mugen Train once again!
Our colleagues Marion "microwaevy" Péna, Sakaki, and VLordGTZ, published another podcast episode for Saturday Night Shoggy. They are joined by @grantthethief as they discuss SUPER SENTAI: Himitsu Sentai Gorenger. Those who are fans of either Sentai content or Grant should check this episode out and give it a listen!
And if you missed out on Celia Rose's panel from last month, the complete presentation is now available on YouTube! Celia joins Jason Cline, Tom Bateman, and Adrian Lozano from Creative Sphere, Inc. to discuss the history of the Macross franchise, as well as answer questions from participants about the latest news and announcements regarding the future of the franchise.

Update: We earlier reported that the new video game for Demon Slayer would be released on Oct. 14. That was the wrong release date for the U.S. We have since corrected the release date which will now happen on Oct. 15.
Did you enjoy this week's Toonami? Let us know by commenting below or directly on our social media. You can follow us on Twitter, Instagram, and Facebook. You can listen to the Toonami Faithful Podcast on Soundcloud, iTunes, Spotify, etc. for interviews, discussions, and breaking news updates. Listen at the link below or on your podcast platform of choice:
C.J Maffris is the Editor-in-Chief at Toonamifaithful.com. He also produced and directed the Toonami documentary, What Toonami Means To Me. Feel free to follow CJ on Twitter @SeaJayMaffris
Celia Rose is the Director of Social Media for ToonamiFaithful.com. Feel free to follow Celia Rose on Twitter @planetstwinkle.