Fans of Fena: Pirate Princess now have a more concrete window of when the series will premiere. Fresh out of the Annecy Film Festival, Adult Swim and Crunchyroll revealed on social media that the original project will debut this summer! The long wait is almost over for Toonami fans, as the originals announced some time ago will soon be joining the block. While there isn't an official date yet, many should expect the original to air on Toonami this July, August, or September (since Jason DeMarco mentioned how only one original has been pushed back).
While many were sad to hear the news about Uzumaki (which has been delayed till next year), many seem to be excited about Fena: Pirate Princess being close to debut. As of now, there isn't any indication if both Adult Swim and Crunchyroll will air it at the same time or if it'll air first on Adult Swim, then the following day on Crunchyroll; Toonami Faithful will continue to monitor the situation as more details become available.
Adult Swim and Crunchyroll on Twitter posted a one-minute trailer, and it looks stunning. There isn't much to go on from the short clip, but this looks like one of the best things Production I.G. has made, and having its debut on Toonami makes this even more remarkable for fans.
Crunchyroll published an article showing some never before seen character art, scenery shots, main staff, as well as the name of the characters and voice cast. The piece also showed a key visual, giving fans a ton of extras to create more excitement for the project (which you can check in the link above).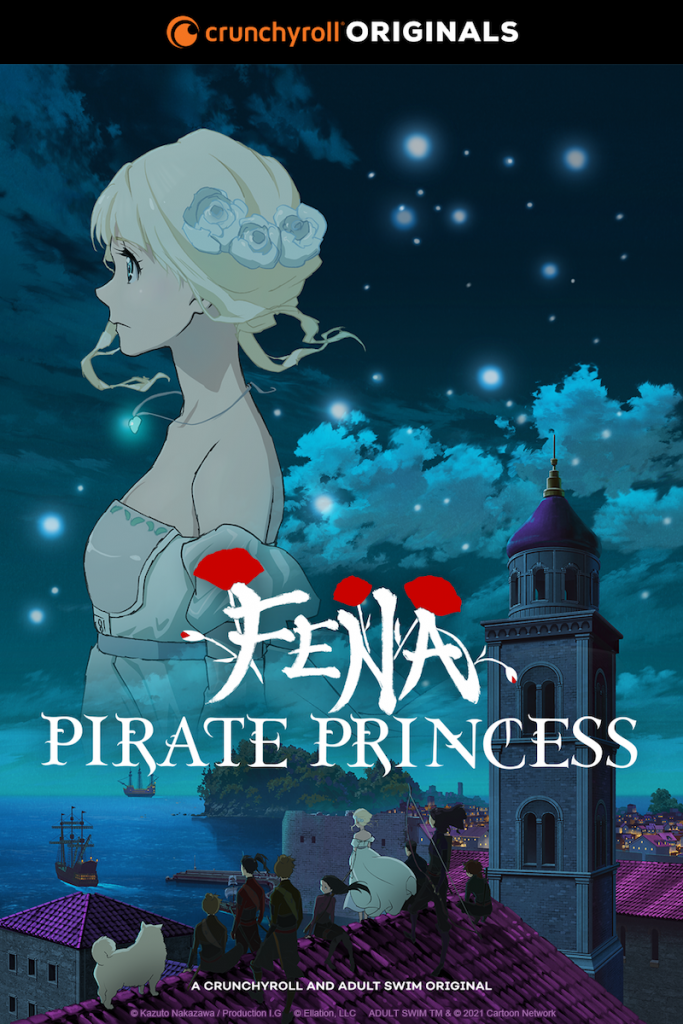 Are you as excited as we are about the recent news on Fena: Pirate Princess? Tell us on our social media pages or in the comment section below!
Don't forget to listen to the Toonami Faithful Podcast!