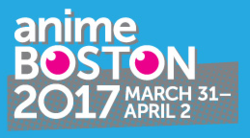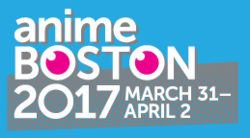 In case you haven't heard, Toonami Faithful will be covering the biggest anime convention in the Northeast, Anime Boston. I will be doing it solo, which has me a bit worried, but nonetheless, I'll do the best I can at covering this large convention. However, with how much that goes on during this conference, I'd love to know what fans would like us to keep track of. Like I said there are a ton, of events and a lot of fun things planned.
This year has to include one of the biggest lists of guests. Anime Boston continued to announce guest after guest leaving me wondering if they were going to invite every director and voice actor on the planet. The list is a who's who of great talent. On the North American end, fan favorites such as Christopher Sabat, Brina Palencia, Johnny Yong Bosch, Michelle Ruff, Cherami Leigh, among a long list of other voice actors. Some well-respected industry guests such as LeSean Thomas and Roland Kelts will also be making the trip to Boston, which was a huge surprise to many. The guest list will also include stars from Japan like Shingo Natsume, Naokatsu Tsuda, and Toru Furuya among a host of others. Anime Boston will also bring in a couple of music guests Puffy AmiYumi and OKAMOTO'S, to which fans should expect a stellar concert this year.
The biggest draw for Anime Boston are all exclusive panels and screening, and there will be a lot of those from a bevy of companies. This year, the big one will be an exclusive premiere of Sword Art Online: Ordinal Scale in English. It will be the first sneak peak to the English dub, which will include some cast members afterward which usually leads to a Q & A. As I recall last year's sneak peak to Sword Art Online II, the Q & A turned out to be a lot of fun. So expect a ton of coverage on that event. It does feel like Sword Art Online has taken over Anime Boston once again. It will probably garner the biggest amount of guests to check out, even though other big panels will occur during this time.
SURPRISE, BOSTON! https://t.co/YPb8Uaeo0Q

— Alex von David (@alexvondavid) March 10, 2017
Sentai Filmworks will also be bringing premieres to the party of their own with a look at Is It Wrong To Pick Up Women In a Dungeon? English dub. This series part of Sentai Filmworks' "The Dubs are Coming" titles, should give fans a taste at what to expect from a favorite anime. They will also be giving fans a world premiere of the first episode of Anonymous Noise. This will undoubtedly give fans an exciting look at one of their simulcasts of the stacked spring season.
Hey @AnimeBoston fans! Save some time on April 1st for the special world premiere of #AnonymousNoise! Details here: https://t.co/0fmu2Cpa0K pic.twitter.com/CPZwQx8o88

— Sentai Filmworks (@Sentaifilmworks) March 22, 2017
My Hero Academia will be getting a huge push from FUNimation with a special signing with both voice actors who worked on the project and the producer of the series from Studio BONES. FUNimation will debut the first episode of the second season dubbed for fans at Anime Boston. The series is already viewed as one of the most anticipated series of the season, and giving Anime Boston the first look certainly gives fans of the series a huge reason to go to the convention. FUNimation will also have a special showing of Dimension W home media release with the voice of Kyoma Mabuchi (Christopher Sabat). Finally, there will be an Attack on Titan watch party for the much anticipated season two that will include a preview of the home media release for Attack on Titan: Junior High.
My Hero Academia is bringing heroic headers to @AnimeBoston with the help of @Crunchyroll! See the details here: https://t.co/Eeo8ZrBrZ6 pic.twitter.com/Ehqt7xKuD5

— Funimation (@FUNimation) March 24, 2017
Not to be outdone, VIZ Media has four JoJo's Bizarre Adventure panels, with one being a special premiere of new JoJo. Making me speculate that it could be a sneak peak at the dub for season three Stardust Crusaders (screaming "ora ora ora" felt appropriate here). They will also have a couple of panels that feature both the director Naokatsu Tsuda and the English voice actors (Johnny Yong Bosch and Patrick Seitz). There will also be a special autograph session with the three of the popular franchise.
FOUR special events celebrating JOJO'S BIZARRE ADVENTURES at #AnimeBoston2017!https://t.co/ncQCVRzRKN pic.twitter.com/zZJXpTVx56

— Anime Boston (@AnimeBoston) March 26, 2017
Crunchyroll is once again the premier partner for Anime Boston, which will mean special perks for those who are subscribers of the streaming service (just like last year). The perks look to be a sweet set up for convention goers that I'm sure fans will be happy to receive. Crunchyroll will also debut the first two episodes of the anticipated second season of Berserk. Just like they did last year with Kiznavier, fans will be treated to an early release of this series. There will be a ton of attention to this premiere due to all that has gone on since the franchise was revived, but it should be fun to check out if you can.
Catch the first two episodes of Berserk BEFORE THEY AIR!! Only at @AnimeBoston ~ ⭐️

Details: https://t.co/P6g8STA5ng pic.twitter.com/B49CF8IRRO

— Crunchyroll (@Crunchyroll) March 26, 2017
Of course, there will be a ton of industry panels and would love to go to all of them. I know I won't be able to due to prior commitments, but we will try to keep fans updated on any huge news that could potentially involve Toonami. Sadly, it doesn't seem as if Toonami will be mentioned much at this convention (which I'm used to), but that doesn't mean that there won't be a surprise at the convention (more just that it isn't expected to happen). We will also try to grab as many interviews as we can. At Anime Boston, they conduct these interviews as press panels, so they won't necessarily all be just about Toonami, but that might make them more appealing to some.
Of course I mentioned a lot of things that are happening for Anime Boston, but that is not even a fraction as to what will occur this weekend. There will be a One-Punch Man panel, a Sailor Moon panel, loads of voice actor Q & A's, etc. This makes me as the question as to what you as readers and fans would like Toonami Faithful to focus more of during this convention. Would you like us to focus more on industry panels or grab more info out of your favorite voice actors? Feel free to leave suggestions in the comment section to let us know. We are excitied for the convention and hope to see many of you (if you can make it) at Anime Boston!
C.J Maffris is an editorial writer for Toonamifaithful.com. He is excited to cover Anime Boston once again and hopes to see many fans of Toonami Faithful at the convention. Feel free to follow C.J on Twitter @SeaJayMaffris