"I know we just barely finished the battle of our lives, but I'm already hungry for the next fight. Maybe you don't want to hear this, but I feel like we've gotten stronger together. And I think that's worth a lot. I hope to see you again, Jiren."
–          Goku, Dragon Ball Super (Ep. 101)
This week's Toonami Trending Rundown for the nights of Sept. 28-29, 2019 and Oct. 5-6, 2019 as we reach the grand finale of Dragon Ball Super (DBS)'s Tournament of Power arc and the beginning of the One Year War as Mobile Suit Gundam: The Origin comes to a close.
The night of Sept. 28-29 only showcased the penultimate episode of DBS as the remainder of the night was preempted to give fans an encore run of episodes 121-130 in preparation for the big finale. On Twitter, only #DragonBallSuper and #Toonami trended in the U.S. Meanwhile, for DBS's big finale on Oct. 5-6, every show except for My Hero Academia trended in the U.S. on Twitter; sending both shows off on a good note. The full list, including statistics and tweet counts from the twitter app and Amr Rahmy's Fan Screening analytics app, can be seen below.
---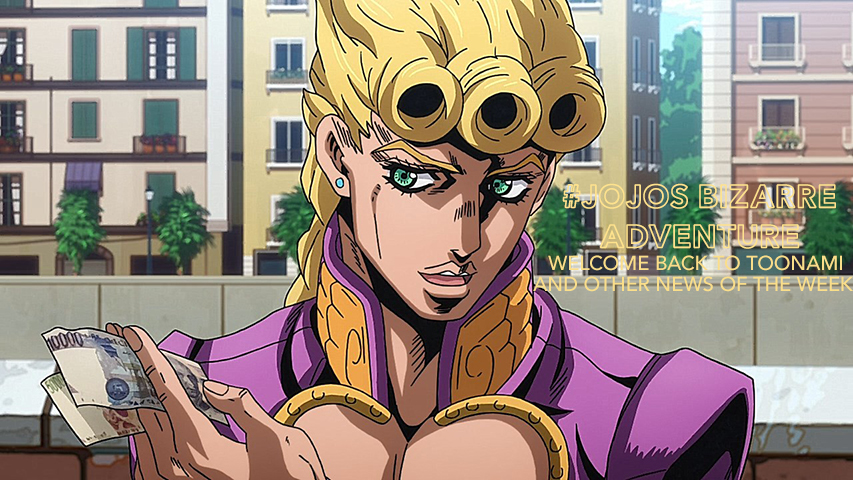 This week, Toonami released trailers for the two newest acquisitions to the lineup. The first is the trailer for the return of One-Punch Man, which you can see below. At the Shonen Jump panel at New York Comic-Con (NYCC) last Friday, Viz revealed several of the newest cast members for the upcoming second season.
Greg Chun as Garou
Alan Lee as Suiryu
Bill Millsap as Gyoro-Gyoro
Jason Marnocha as Orochi
The second is the trailer for Demon Slayer, which you can see below. On Wednesday, Aniplex revealed the main cast list. Zach Aguilar, who also voices Genos and Koichi, will play our protagonist Tanjiro. Abby Trott will voice the main heroine Nezuko. The full list can be seen below:
Zach Aguilar as Tanjiro Kamado
Abby Trott as Nezuko Kamado
Aleks Le as Zenitsu Agatsuma
Bryce Papenbrook as Inosuke Hashibira
Johnny Young Bosch as Giyu Tomioka
JoJo's Bizarre Adventure (JoJo's) fans recieved good news last week at NYCC after many months of speculation. Giorno Giovanna will make his debut on Toonami as Part V will be making its debut on Oct. 26 at 2:30 a.m. ET. Viz Media also revealed the newest cast members for the upcoming season. Phillip Reich, who previously played Yuya Fukuyama in Diamond is Unbreakable, will be taking on the role of Giorno Giovanna.
Mick Lauer as Leone Abbacchio
Sean Chiplock as Guido Mista
Phillip Reich as Giorno Giovanna
Ray Chase as Bruno Bucciarati
Kyle McCarley as Narancia Ghirga
Ethan Murray (Ezra Weisz) as Pannacotta Fugo
JoJo's return to the block also brought some disappointing news for Naruto fans as Boruto will be taking a hiatus from the lineup for an undisclosed amount of time. We haven't received a reason for why this is going to be so other than "to make room for more shows." Though it wouldn't surprise me if Viz opted to put  Boruto's dub on hold to prioritize getting the newest seasons of One-Punch Man and JoJo's Bizarre Adventure out sooner.
Aniplex released an English version of the second half of Sword Art Online: Alicization, titled War of Underworld. For those wishing to check out the subbed version, the mid-season premiere of Sword Art Online will premiere in Japanese shores on Oct. 12 and will simulcast on Crunchyroll, FunimationNow, HiDive, and Hulu stateside. Neither Toonami nor Aniplex have revealed their plans regarding the dub premiere as of this time. If the release period for the first part is any indication, we should see the dub mid-season premiere on Toonami around Feb. 2020.
---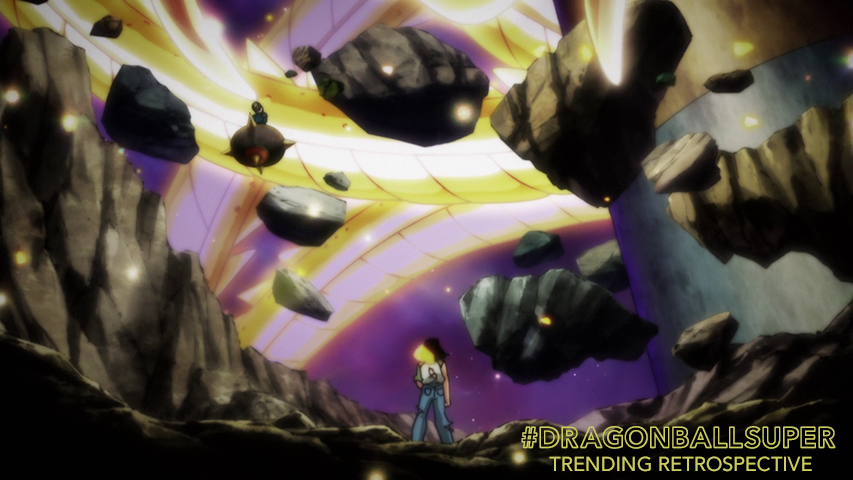 Dragon Ball is a show that needs no introduction for anime viewers. It's a franchise that helped develop the medium's overall growth for years, and has played a major part in Toonami's overall success as an anime gateway. And after 131 super episodes later, the fourth series in the franchise is now in the books. How has the show trended on Twitter? I'll let this image speak for itself.

So, what's next for the Dragon Ball Franchise? Beyond Dragon Ball Super: Broly, which hit theaters earlier this year, the manga continues on beyond the events of the Tournament of Power saga. And Toei has also announced that the next DBS movie is in its early stages. But in regards to a sequel series, Akira Toriyama and Toei have been pretty quiet about their plans as of now. Regardless, I think it's a matter of not if, but when we will see more Dragon Ball on the block and I think I can speak for the entire fandom that we are all looking forward to seeing what's next for Goku and the Z Fighters in the years to come.
In the meantime, the show will begin rerunning episodes beginning this Saturday at 11 p.m. Eastern for at least the next four weeks. A few fans have noted that the Dragon Ball Super encore run will start from episode 128, meaning that Episode 131 will air on Nov. 2; the same day the encore finale of My Hero Academia will air. The fourth season will begin in Japan and on streaming this Saturday, so does this bode well for Deku and company to lead off the better cartoon show come Nov. 9? We'll just have to wait and see.
---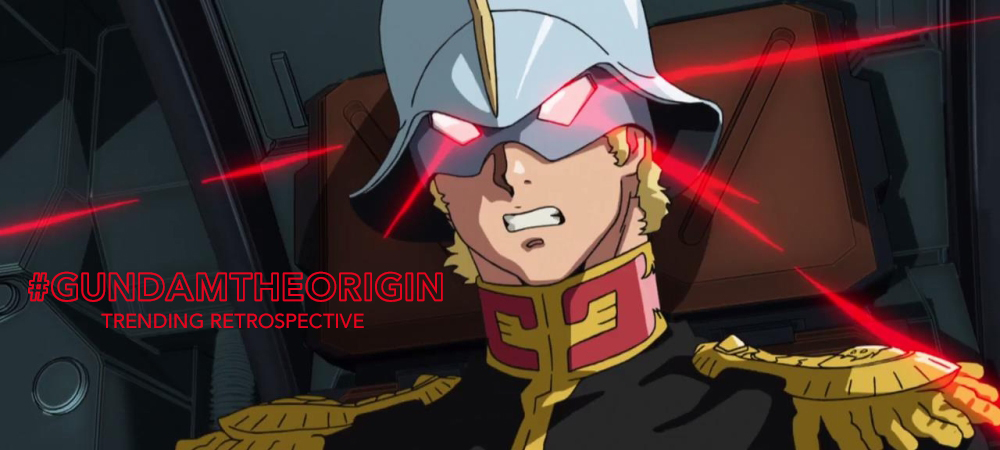 We also bid farewell to Gundam: The Origin with the completion of its 13-week run as another chapter of the Gundam franchise is in the books. During the show's run, the show trended on Twitter during all 13 weeks of its run.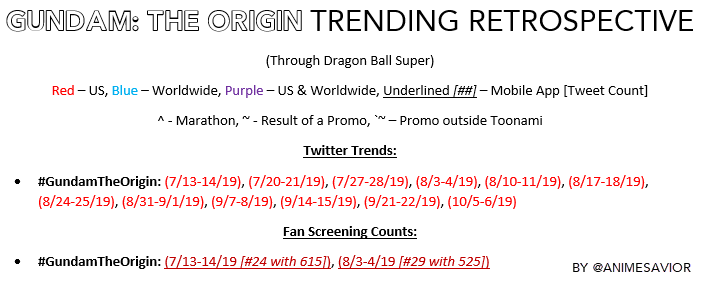 Much like the Dragon Ball franchise, the Gundam franchise is a staple of Toonami. With the franchise continuing pretty strong on both sides of the Pacific as the franchise celebrates its 40th anniversary this year, I'm sure we will see a lot more stories from both the Universal Century as well as other new universes from the franchise to come. What will Gundam bring us next? We'll have to wait and see to find out.
---
Tune in next week for the return of One-Punch Man for its second season and the series premiere of Demon Slayer at 11:30 pm and 1:30 am Eastern respectively. Until next week, stay gold as always.
---
Legend: The shows listed are ordered based on their appearance on the schedule. Show trends are listed in bold. The number next to the listed trend represents the highest it trended on the list (not counting the promoted trend), judging only by the images placed in the rundown. For the Twitter tweet counts, the listed number of tweets are also sorely based on the highest number shown based on the images on the rundown.
September 26-27, 2019
United States Trends:
#Toonami [Trended with #DragonBallSuper]
#DragonBallSuper [#5]
Tweet Counts:
#Toonami [2,721 tweets]
#DragonBallSuper [7,616 tweets]
Fan Screening Counts:
#DragonBallSuper [#5 with 6,520 tweets]
October 5-6, 2019
United States Trends:
#Toonami [#9]
#DragonBallSuper [#12]
#DrStone [Trended with #DragonBallSuper and #GundamTheOrigin]
#FireForce [#27]
#FoodWars [#20]
#BlackClover [#23]
#Boruto [Trended with #Toonami]
#Shippuden [#26]
#GundamTheOrigin [#18]
#LupinThe3rd [#17]
Tweet Counts:
#Toonami [8,761 tweets]
#DragonBallSuper [8,407 tweets]
#DrStone [6,292 tweets]
#FireForce [2,126 tweets]
#FoodWars [2,419 tweets]
#BlackClover [1,662 tweets]
#Boruto [15.4k tweets]
Fan Screening Counts:
#DragonBallSuper [#4 with 5029 tweets]
#DrStone [#7 with 4006 tweets]
#FireForce [#21 with 1275 tweets]
#FoodWars [#19 with 1593 tweets]
#BlackClover [#26 with 931 tweets]
#Boruto [#8 with 3678 tweets]
#MyHeroAcademia [#30 with 707 tweets]
#DemonSlayer [#18 with 1632 tweets]
#KimetsuNoYaiba [#2 with 6664 tweets]
#OnePunchMan [#24 with 1011 tweets]
Notes and Other Statistics:
Special thanks to @myanimewaifu, @sdurso5 and others I forgot to mention for spotting some of the trends on this list.
Until We Meet Again. Only Toonami on [adult swim] on Cartoon Network.
Dragon Ball Super Penultimate Episode
Toonami Tweets of the Night for October 5-6, 2019