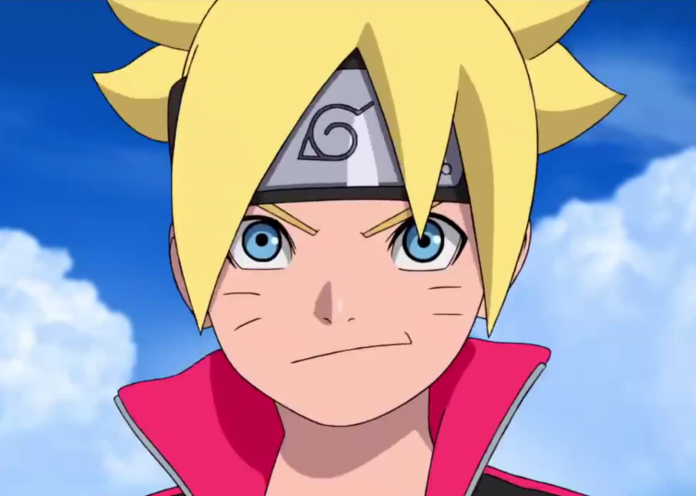 There has been a whirlwind of news coming from Toonami's camp as of late. One-Punch Man and Demon Slayer's scheduled times were announced. JoJo's Bizarre Adventures: Golden Wind was announced at New York Comic-Con to join the block on Oct. 26. However, during all of the schedule announcements, fans noticed Boruto was omitted. Boruto's absence from the schedule caused many to wonder if the long-runner was dropped or if it was merely a graphical mistake. However, Jason DeMarco did respond on Twitter, saying that as of now, Boruto will be taking some time away from the block.
BREAKING NEWS: #Toonami announces new schedule. #Boruto is not on the list. pic.twitter.com/EcsNrRVbL5

— Toonami News @ NYCC 🐉🏀 (@ToonamiNews) October 4, 2019
This latest change might be due to VIZ Media not having enough episodes dubbed and ready for Toonami to air. As DeMarco did state on Twitter that he's sure that the series will eventually make its way back on television. And considering the logistics to dub these long-running series, I can understand if there was a need for more time to have episodes ready for Adult Swim.
Of course, being on the outside, we might never find out the exact reason for this latest development. This call to give Boruto a break might have been on Adult Swim's end due to a performance issue. I do find that hard to believe considering how well Toonami does against its late-night competition (when looking at the traditional ratings). But it is certainly in the realm of possibilities that Boruto wasn't holding up its end of the bargain and was losing the company money. All we can say is that Adult Swim decided not to renew it, and people will come to their own conclusions as to why that may be the case.
It's taking a break for now. It will be back at some point I'm sure.

— SPIRAL CURSE DEMARCO (@Clarknova1) October 4, 2019
It's somewhat surprising that a series would take a break on this current iteration of Toonami. We can look at One Piece as the last series Toonami let go before it ended. While I'd say One Piece returning is nothing short of a long-shot of coming back, I'm not sure if Boruto will meet the same fate. While the reaction to the series airing on the block was mixed, I don't view it as a total failure. But some vocal fans felt that it'd been better for Toonami to wait after Naruto Shippuden finished, before airing Boruto. It leaves me to wonder if Boruto is still trying to establish its footing, and hasn't found it with Toonami fans yet. DeMarco did state that they might come back to the Hidden Leaf Village; it is something to keep our eyes on for the future. Especially with how little time fans were given for the incoming hiatus.
We decided not to renew it for now. We will likely circle back to it again at some point, but we wanted to make room for some other shows for now.

— SPIRAL CURSE DEMARCO (@Clarknova1) October 4, 2019
In the meantime, Naruto Shippuden will still be airing, and Toonami will continue to bring in shows that are highly requested. So maybe this little hiatus can do some good for Boruto and make fans request it once again, forcing its return to the block post haste. It is an interesting development and one that I find fascinating. And I'm sure that the question of when will Boruto come back if it does at all will be on the minds of most fans.
C.J Maffris is the Editor-in-Chief for Toonami Faithful. Feel free to follow C.J on Twitter @SeaJayMaffris