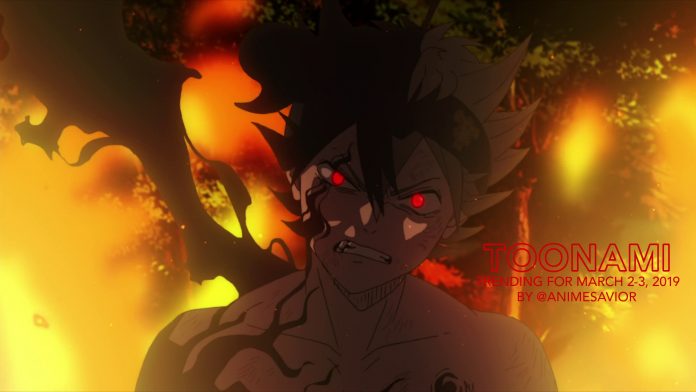 "I'd thought for certain he'd lose consciousness, but he's still maintaining control. Not only does the Demon Slayer Sword conduct anti-magic energy in massive amounts, it absorbs the magic of all who touch it. Therefore no one should be able to wield this blade, but you are without magic and so its power courses through you. You've been dictating its ebb and flow from the beginning without even realizing it. When I used my blood to heal you, it increased the rate of that power's movement. In doing so I unintentionally removed any limitations on the sword's capabilities. Now your magic power will burst forth in a massive wave and you will become a vessel in this torrent of anti-magic. […] I suspected you were of a certain bloodline, but I was wrong. Due to your body's mutation, the mana did not dwell within you. Simply put, you're defective. But because of it, you are able to hold the sword. You aren't anything special. Not in the slightest. And that is precisely what makes you extraordinary. Now that you're in this form, all magic is powerless against you."
–          The Witch Queen, Black Clover (Ep. 63)
The Toonami Trending Rundown for March 30-31, 2019. Time sure flies by when you're having fun, and it's been 7 years since Toonami's April fool's day revival. And 7 years on, things continue to look up for Toonami and the anime industry overall as we continue to enjoy this great programming block that continues to inspire. And among other moments from the night, Asta unleashes a hidden power inside of him to stop Ladros, while Kirito and Eugeo enlist in a swordsman academy to level up their skills, and after a yearlong event, we finally reach the end of the Chimera Ant arc.
On Twitter, #Toonami would trend in the US alongside #BlackClover and #HunterXHunter. Dragon Ball Super, SAO, and Shippuden also trended alongside these shows, but not outright. Sword Art Online saw a character trend in Kirito as he duels Volo as he accidentally flung dirt onto him when training, and would also have to deal with the school bullies in Humbert and Raios. He also trains along with his disciple Leina and later on, he and Eugeo become disciples to Ronye and Tiese. With Kirito's knack of "cheating" on Asuna and having girls eventually fall in love with him, no doubt lots of noticing from senpai was seen.
And on tumblr, #Toonami would trend alongside #BNHA and JoJo's. The full list including statistics and tweet counts from the twitter app and Amr Rahmy's Fan Screening analytics app can be seen below.
---

This week's feature was a music video premiere of "Pistol Dave" by Epic Beard Men. You can check it out below.
Jason DeMarco and Gill Austin joined our colleagues Paul and Sketch on the podcast on April Fool's Day, as they talked about things going on with Toonami's operations. You can check it out by clicking here.
And of course, the big news of the week…
---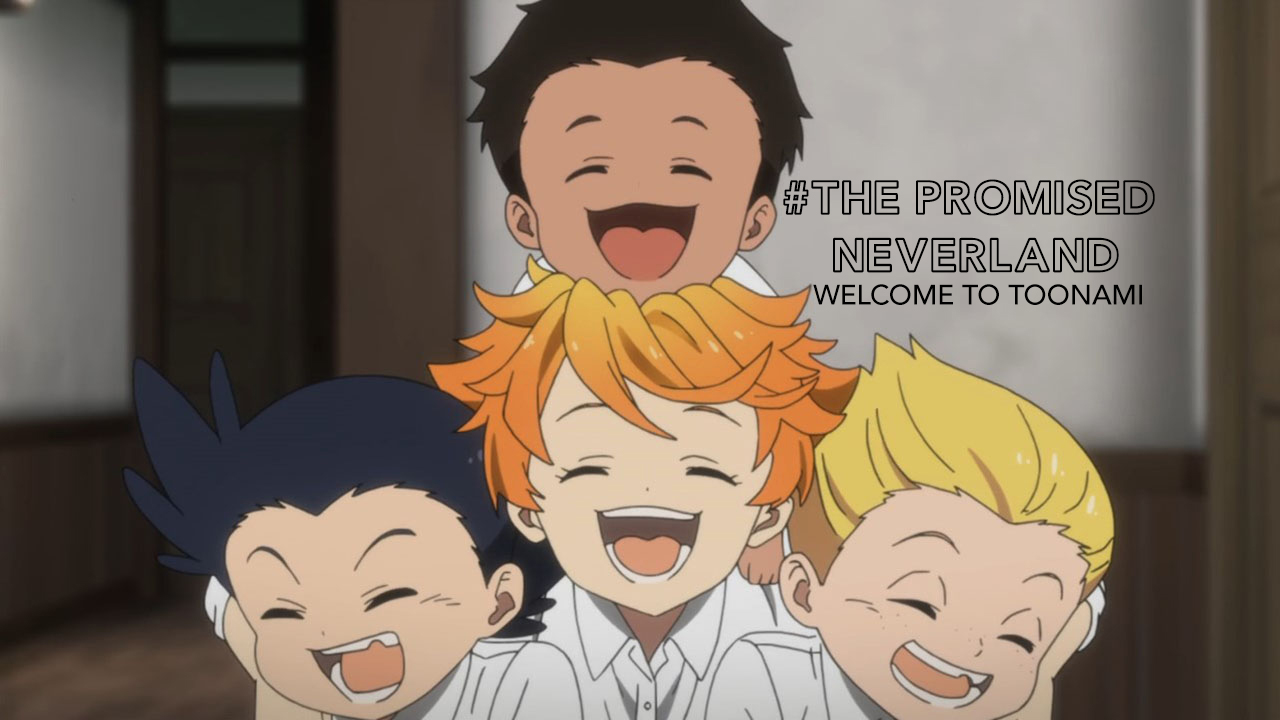 Yeah, you SAO haters are glad that Toonami rekindled relationships with Aniplex now, huh? Anyways, after a few weeks of anticipation on what Megalo Box's replacement on the schedule will be, Toonami and Aniplex has just announced this week that the hit anime horror series The Promised Neverland will be joining the better cartoon show.
Based on the manga by written by Kaiu Shirai and Illustrated by Posuka Demizu, The Promised Neverland has been one of Shonen Jump's biggest surprise hits in recent years with over 128 chapters and counting since it began serialization in August 2016. The show's first season was a big hit and talking point during the Winter 2019 anime season in both Japan and on streaming, so much so that Studio CloverWorks and Aniplex have already greenlighted a second season, which will premiere sometime in 2020, as well as efforts by fans and producers were made to eventually get the show on Toonami, and their wishes were granted.
On Monday, Toonami revealed that TPN will make its debut on April 13 at 12:00am Eastern/Pacific, to go along with a significant schedule shakeup by the Adult Swim scheduling department, with Dragon Ball Super, Hunter x Hunter, and Attack on Titan staying put, SAO, Black Clover, and Shippuden moving up at least one spot, and My Hero Academia, Boruto, and JoJo's moving down at least one spot. See the full schedule below and make sure to make plans and set your DVRs if needed.
Some of the movements have be a bit jarring and can take some time to get used to for some, and let's not even get started on the outrage from JoJo's fans and the salt from SAO and Black Clover haters. According to Jason DeMarco, the schedulers wanted to switch things up based on performance metrics among other things and also told fans that "Something moving to the tail end of the premieres in the block does NOT mean we don't care about it [and] won't support it." Not to mention with other acquisitions coming down the pipe and with some long running shows ending soon, the schedule churn was going to happen sooner or later. As Sam Hinke once said, Trust The Process.
---
As The Promised Neverland won't be ready for another week, we'll have another doubleheader of SAO from 12:30-1:30 am Eastern. We're not sure if it will be a double premiere of Episodes 9 and 10, or if it will be an encore airing of Episode 8 followed by the premiere of Episode 9, we've heard conflicting reports on the matter. We'll let you know which one once we can confirm. In addition, Hunter x Hunter will also begin the Hunter Elections arc, the last until the series goes on its "Hiatus x Hiatus."
Edit 4/2 @ 12:20 am EDT: We have just confirmed with the help of our media partners at @toonamisquad​ that this week's SAO will showcase be the latter, with an encore of Episode 8 followed by the premiere of Episode 9. Schedule your plans and set your DVRs accordingly. And yes, the infamous Episode 10 will be held off…for now.
Edit 4/3 at 1:45 pm EDT: Turns out Toonami changed their mind and Jason DeMarco confirmed that they actually will have a doubleheader of Episodes 9 and 10, and will edit the infamous episode 10 down for broadcast appropriate standards. All i can say is get ready.
Until next week, stay gold as always.
---
Legend: The shows listed are ordered based on their appearance on the schedule. Show trends are listed in bold. The number next to the listed trend represents the highest it trended on the list (not counting the promoted trend), judging only by the images placed in the rundown. For the Twitter tweet counts, the listed number of tweets are also sorely based on the highest number shown based on the images on the rundown.
United States Trends:
Toonami/#Toonami [#4]
#DragonBallSuper [Trending with #BlackClover and #HunterXHunter]
#SwordArtOnline [Trending with #Toonami and #BlackClover]
#SwordArtOnlineAlicization [Trending with #Toonami]
Kirito (From Sword Art Online) [#17]
#BlackClover [#6]
#HunterXHunter [#4]
#Shippuden [Trending with #Toonami and #HunterXHunter]
Tweet Counts:
#Toonami [4,080 tweets]
#DragonBallSuper [3,987 tweets]
#Boruto [3,880 tweets]
#SwordArtOnline [4,086 tweets]
Kirito (From Sword Art Online) [8,933 tweets]
#BlackClover [1,809 tweets]
#HunterXHunter [2,069 tweets]
Fan Screening Counts:
#DragonBallSuper [#14 with 3187 tweets]
#Boruto [#14 with 4044 tweets]
#MyHeroAcademia [#9 with 3684 tweets]
#SwordArtOnline [#8 with 3265 tweets]
#JoJosBizarreAdventure [#17 with 2194 tweets]
#BlackClover [#20 with 1510 tweets]
#HunterXHunter [#20 with 1979 tweets]
Tumblr Trends:
#Toonami
#BNHA
#JoJos Bizarre Adventure
Notes and Other Statistics:
Special thanks to @myanimewaifu and others I forgot to mention for spotting some of the trends on this list.
Only Toonami on [adult swim] on Cartoon Network.
Toonami Tweets of the Night for March 30-31, 2019