Hello and welcome to the latest installment of This Week From Toonami! As many readers may have noticed, last week, we didn't publish our typical weekly piece as it was postponed so the author (Editor-in-Chief CJ Maffris) could recover from a nasty virus and COVID-19. While he isn't fully recovered, he felt that he had enough energy to return after one week to bring you all the information Toonami fans will need. And for those who might be wondering about the week that Toonami Faithful missed, we will skip it and stick with the past week instead of going back two weeks. Think of it as a "snooze and lose" kind of deal. Regardless, we are excited to bring you another edition and return to some normalcy as time moves forward.
On the recent Toonami broadcast, fans were treated to a new video game review for OlliOlli World! In the third installment of the franchise, both TOM and SARA were very fond of the game and wished they were able to play it sooner. They loved being able to skateboard all over the map, improve on tricks, and potentially become the next "Skate God." While there is a main storyline, the Toonami crew loved all the side quests and customizations you have in the game to give it a complete feel that many skateboard gamers would love. Overall, the game received an impeccable score of nine out of ten.
Titan Comics announced this week that the Blade Runner: Black Lotus comics they have been planning are now scheduled to be released June 15 of this year (previously reported it would debut June 1). In an exclusive article for Anime News Network, the entity showcased four preview pages of the comics with Elle fighting to survive what could be another hunt for her. It will be interesting to see what we can expect from these new chapters staring our favorite replicant, and we hope that fans of the property will enjoy what is in store!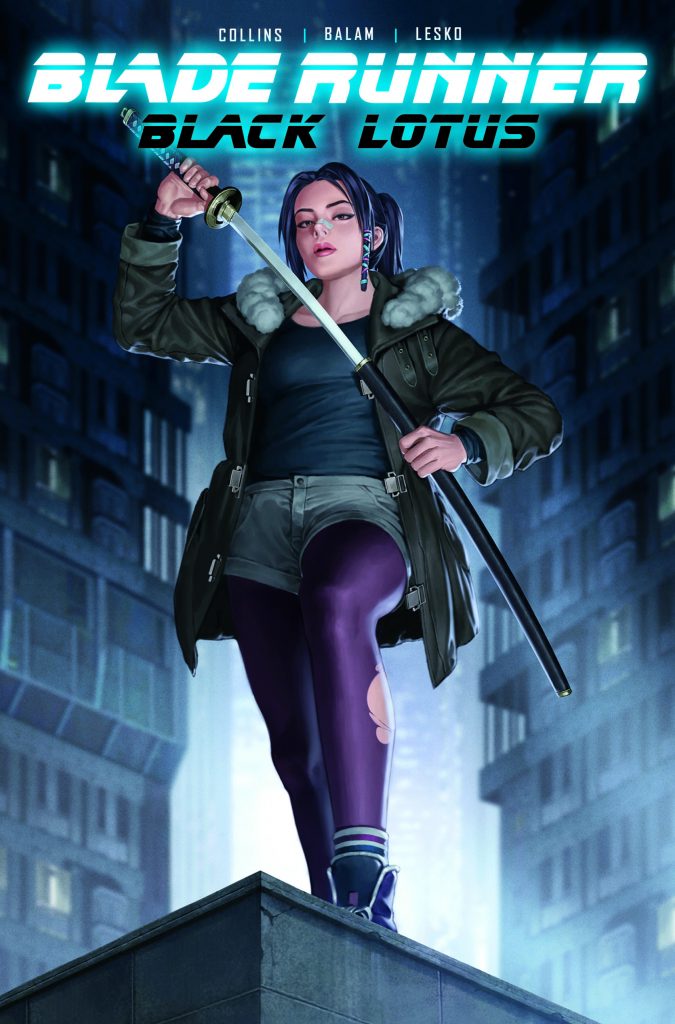 Warner Bros. Japan made a huge splash this week, announcing the third season of Mob Psycho 100 will premiere in October with a brand new trailer. As many Toonami fans know, we have been patiently waiting for the second season to get a chance to air on the block finally, and at the time, many probably felt that a third season could lead to a fruitful agreement for Adult Swim and the property. Sadly, that doesn't seem to be the case. Jason DeMarco went to Twitter congratulating friends working on the new season but mentioned that Crunchyroll is unwilling to let them license the property again. It is a shame, and while we aren't here to say "never say never," it looks like the dream of finishing this title on Toonami won't be happening. But it isn't all doom and gloom, Toonami fans! DeMarco mentioned that while it's sad Mob Psycho 100 won't be airing anytime soon, more originals are being planned, and he feels confident about the block being able to readjust and maneuver with the ever-changing anime landscape.
Crunchyroll announced this week that they would be handling the worldwide screening of the latest Dragon Ball Super film, Dragon Ball Super: SUPER HERO. And with this announcement came a trailer with English subtitles to get fans pumped about what will be coming to a theater near you. Usually, FUNimation would be doing this since the two have been synonymous for over 20 years. However, due to the combination of Crunchyroll and FUNimation, the streaming giant assimilated FUNimation and will be handling those duties instead (which will be the company's first-ever global distribution, according to Anime News Network). It would appear that things for Toei Animation are going better after the recent hack attack that delayed the film as it is set to premiere in Japan this June.
Please put this in the category of "how did we end up here." The Los Angeles Chargers posted an anime-inspired video to excite their fans about the recent schedule announcement for the NFL. While many of our readers might not be interested in traditional sports, this video is full of excellent references to many series that have found a home on Toonami, such as One Piece, Attack on Titan, Naruto, and Food Wars! (the list goes on). Safe to say, it blew up "Ani-Twitter," and we had to include it in this latest article to help showcase just how popular anime is in the year 2022.
Toonami Faithful celebrates a massive accomplishment of reaching 400 episodes of our podcast! In the nearly two-hour-long special, host Andrew "Sketch" Hingson is joined by the many staff members such as Darrell Maddox, Happy Kuro Kitty, Varun "VLordGTZ" Gupta, Bryan "Laser Kid" Johnson, CJ Maffris, and one half of our founder Paul Pescrillo. Former staff member Alien Renegade and friend of the podcast Fabian LeFevre also join in as the entire cast talks about reaching the milestone of 400 episodes. We learn how things on the podcast began and, as CJ puts it, the timeline markers that fans can look at to have a tangible view of how the entity changed. It's a beautiful trip down memory lane, and we hope you enjoy listening to the humble beginnings of what the Toonami Faithful Podcast has become now!

You can follow us on Twitter, Instagram, and Facebook. You can listen to the Toonami Faithful Podcast on Soundcloud, iTunes, Spotify, etc. for interviews, discussions, and breaking news updates. Listen at the link below or on your podcast platform of choice:
C.J Maffris is the Editor-in-Chief at Toonamifaithful.com. He also produced and directed the Toonami documentary, What Toonami Means To Me. Feel free to follow CJ on Twitter @SeaJayMaffris