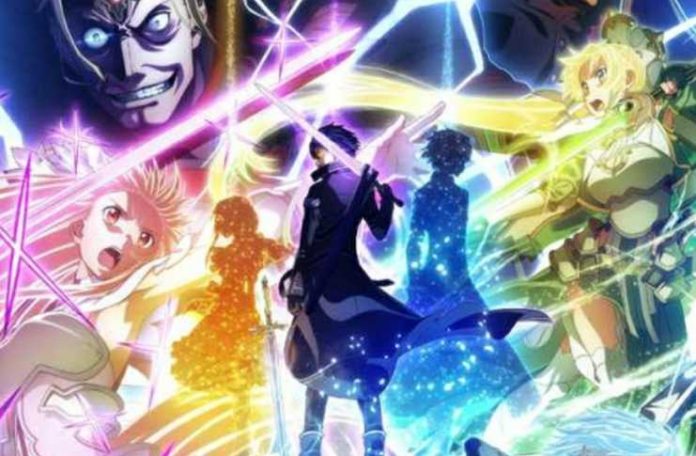 This morning, the official Japanese Sword Art Online Twitter account had announced that the final cour of Sword Art Online: Alicization will be delayed until July due to the spread of the COVID-19 illness in Japan.
The premiere was previously scheduled to begin on April 25 on Japanese television, and was also planned for simulcasts on Crunchyroll, Funimation Now, HiDive, and Hulu. It is expected that the simulcasts will also be delayed until the later date.
Toonami and Aniplex USA haven't commented regarding the production of the dub. Considering that the dub premiere has occurred around 3-4 months after the simulcast for the past two years, it is likely that the dub will also be delayed until the fall, rather than the summer as fans had hoped.
Sword Art Online alongside My Hero Academia and a yet-to-be-named new acquisition are among the shows that will be seeing delays in coming to Toonami due to the current pandemic. Jason DeMarco had warned fans to expect alternative programming in the near future (including classics, marathons, and reruns), as new and returning acquisitions could see delays in production.
Update @ 2:00 pm PDT: The original cover image of Kirito being placed on a ventilator has been changed to the cour's key visual after reader feedback. While we had no ill intentions, some readers felt that the image's usage might be too insensitive and in poor taste given the issues of the current coronavirus pandemic at hand. We give our humblest apologies for any issues this may have caused.
Update @ 7:00 p.m. PDT: Aniplex USA has released this statement confirming the postponement on the English Sword Art Online twitter account.
What are your thoughts on the delays? When do you think Sword Art Online will return to Toonami? Let us know by commenting below or directly on our social media.