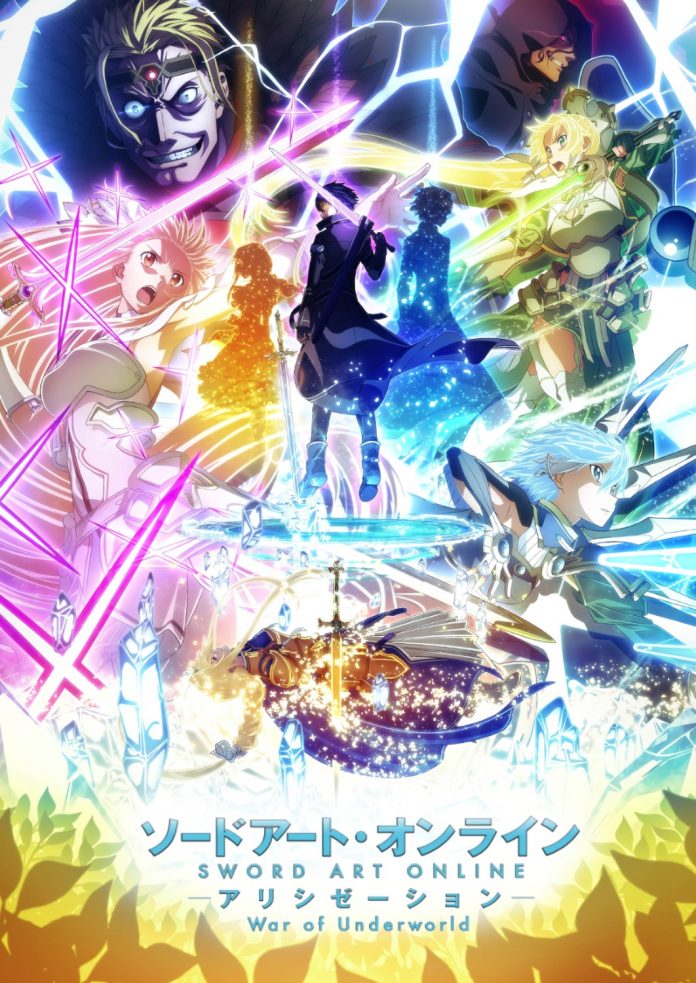 This past week, Aniplex released a new trailer for the upcoming fourth and final cour of Sword Art Online's Project Alicization story arc.
The trailer starts with flashbacks of Kirito, Alice, and Eugeo's journey to this point in the series, before transitioning to Asuna and the gang joining in the Underworld, fending off Gabriel and Vassago's relentless assault. At the same time, they try to free Alice, who has been captured by them, as well as everyone pleading for Kirito to wake up from his coma as he continues to mourn Eugeo's death.
The trailer also showed a clip of the opening theme for this final cour, "Anima" by ReoNa. A translated version by Aniplex USA can be seen below:
The series is scheduled to continue its run in Japan beginning on April 25 and will be available for streaming subbed on Crunchyroll, FunimationNow, HiDive, and Hulu. These last batch of episodes will be 11 episodes long.
The English dub of the final episode of the third cour aired on Toonami this previous Saturday, April 4. While many expect Toonami to air the last cour once the dub is ready, a premiere date hasn't been announced. According to ADR Director Alex von David, he isn't sure when they will be resuming production on the dub and doesn't expect to until the show begins airing again after April 25.
Going by previous trends, fans would likely see a premiere date around August of this year. However, with the current coronavirus pandemic, the release date will depend on how well the cast and the production crews from Bang Zoom are able to adjust working from home. Or if the situation improves enough for current "stay at home" orders across the country are lifted.
Are you excited for the final cour of Sword Art Online: Alicization? When do you think the show will return to Toonami? Let us know by commenting below or directly on our social media.