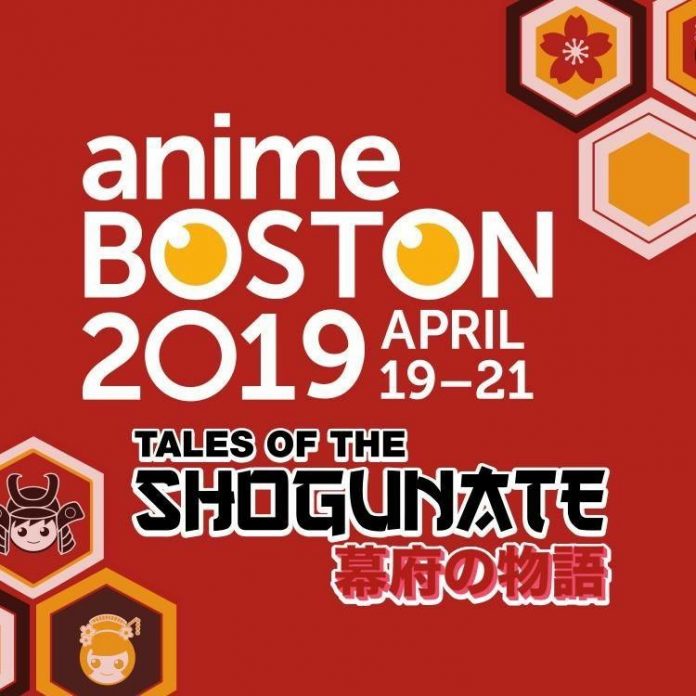 Once again Toonami Faithful will be attending the largest convention in the northeast. It's become a tradition for us and an assignment that we are excited to do. We've enjoyed the many exploits this publication has had in covering Anime Boston, and we hope you all enjoy the content we bring as well. Knowing that larger conventions can feel overwhelming, we try to do what we can to provide a "window" for those who aren't able to attend. And by the looks of it, Anime Boston will have a lot to offer for attendees (including an in-game event for the mobile game Pokemon Go). So what will be the big draws of Anime Boston this year?
The significant players of anime will have an industry panel. FUNimation, Crunchyroll, Sentai Filmworks, Aniplex of America, and a few others will hopefully bring some exciting news to share (surprisingly I did not see a VIZ Media industry panel at the time of writing this preview article). It would've been fun if FUNimation made their Attack on Titan announcement at the convention (to add a flavor of exclusivity), but they might have more information regarding the news at their Industry panel. Plus with the partnership Toonami and Crunchyroll seem to have, there might be some exciting news items that drop at that panel. Typically Anime Boston doesn't have many announcements that pertain to the Adult Swim block. It'd been awesome, because the last time a Toonami announcement was made at Anime Boston, was when Sword Art Online II was set to debut. Regardless, we will try to attend all of the industry panels we can to make sure you are up to date with what the companies are planning to do.
There will be some musical events that typically draw large crowds for veterans of Anime Boston. It's become something that I think many expect to happen every year and this one is no different. This year, the music from the series City Hunter will be performed live. And on Saturday, there will be a concert with Yoko Shimomura where talented New England artists play the songs she created. Giving fans of music something to enjoy.
Anime Boston will also have a ton of guests from both North America as well as Japan. The guests include Johnny Yong Bosch, Yuri Lowenthal, Tara Platt, Tara Sands, Leah Clark, Billy Kametz, Lisa Ortiz, Richard Epcar, Ellyn Stern, and Greg Ayers. All have had some time in the spotlight at some point or another on Toonami, and we hope to bring you as many press conferences as we can attend. However, Anime Boston will also have a few guests from Japan in Goh Wakabayashi, Kenji Kodama, Naohiro Ogata, Yoichi Kato, and Yoko Shimomura. It's a star-studded guest list and one that I'm sure many are excited to see.
Anime Boston usually contains a ton of premieres, and it looks like this year won't be any different. On Sunday there will be a debut for an anime series I enjoyed when I saw the simulcast, as Grancrest War will have an English dub premiere. It was a series I was hoping would find its way on Toonami, but that isn't the case (at least for now). It was enjoyable and I'm excited to see how the English dub sounds. Plus, for those who were fond of the Adult Swim anime days, the Code Geass: Lelouch of the Re;surrection will be debuting at Anime Boston before it hits theaters on May 5. Both Johnny Yong Bosch and Yuri Lowenthal will be there to talk about the movie and series as well making it an exciting event. There will be another premiere of City Hunter which will include a Q & A with the director, screenwriter, and producer. As well there will be a premiere of the film Penguin Highway that I'm sure many film buffs will be flocking to see.
Still, if you don't have the time commitment for the premieres, the convention will have a ton of fun panels that include game shows and their hit panel Anime Unscripted giving fans all kinds of activities to check out. And if you wanted to just relax and watch anime (giving yourself a break from the craziness at a convention), GKIDS will have four different films broadcast at the event.
We hope you'll be able to join Toonami Faithful while we cover the convention. Feel free to say hi to Greg Maffris or myself who will be around the entire event. If any big news about Toonami drops, we will be ready, and cannot wait to attend!
C.J Maffris is the senior staff writer for Toonamifaithful.com. Make sure you follow C.J on Twitter as he reports at Anime Boston @SeaJayMaffris