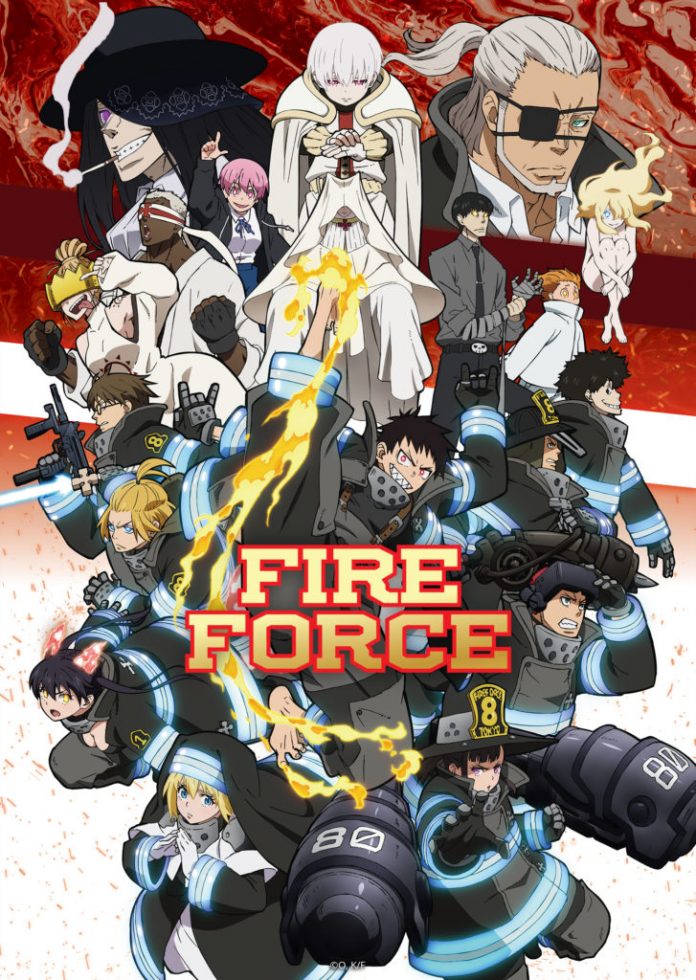 Funimation and Kodansha has released a new preview trailer and key visual for the upcoming second season of Atsushi Ōkubo's Fire Force.
Among the highlights, we are introduced to a new character: Inka Kasugatani, voiced by Miyuri Shimabukuro. The trailer also revealed the opening theme for the new season, "SPARK-AGAIN" by Aimer. Fans might recognize Aimer for her work in Mobile Suit Gundam Unicorn, which aired on Toonami in 2017.
The new season is scheduled to premiere this July on MBS and TBS in Japan and simulcasting stateside on FunimationNow and Crunchyroll.
It is unknown at this time if Funimation will be producing a SimulDub as they did for the first season. Current stay-at-home orders, due to the COVID-19 pandemic, has made it difficult for new episodes to be released at pace fans have been accustomed to seeing in recent years (as evidenced by the delays with My Hero Academia's dub).
Fire Force's first season aired on Toonami from July 27, 2019 to Feb. 1, 2020. We have no official word yet on when Toonami will air the new season.
Are you excited for Fire Force's second season? Let us know by commenting below or directly on our social media. And be sure to follow us on @ToonamiNews and subscribe to our podcast on Soundcloud for future content and breaking news updates.