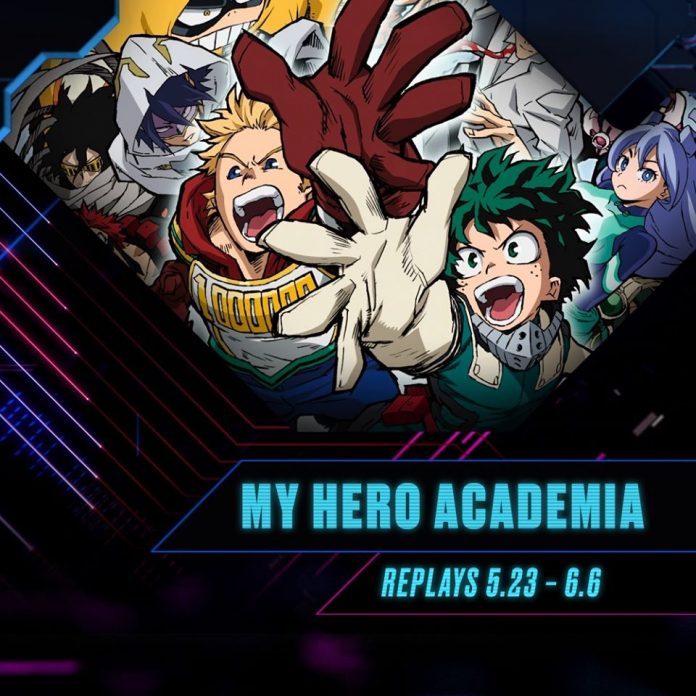 As the title suggests, Toonami will be rerunning episodes 84-86 of My Hero Academia starting this Saturday due to production delays caused by COVID-19. The pandemic has forced FUNimation to move anime dubbing productions remotely (in the safety of staff's homes), potentially meaning that more time was needed to have episodes ready for Adult Swim.
Earlier this week, COO of Toonami Faithful Andrew "Sketch" Hingson noticed the schedule on Adult Swim's website showing the title for episode 84 of the series. It had many wondering if My Hero Academia would be delayed once again. That would seem to be the case, as it was announced that for the next three weeks, reruns of the popular anime would continue to lead off the block at midnight starting May 23.
Delays have become the norm in the anime world as this will mark the second time that My Hero Academia has been delayed due to the recent coronavirus pandemic. However, during the last delay, Toonami only reaired the previous week's episode instead of rerunning multiple episodes. Meaning there will be a sizeable break when the block gets to air new content of My Hero Academia.
It is unknown whether this was a request on FUNimation's end or if both parties decided to push things back to give the licensing company more time to finish dubbing the series with two episodes left.
What are your reactions to Toonami's latest scheduling decision during the COVID-19 pandemic? Make sure to tell us in the comments below or our social media pages!
Don't forget to check out the Toonami Faithful Podcast!