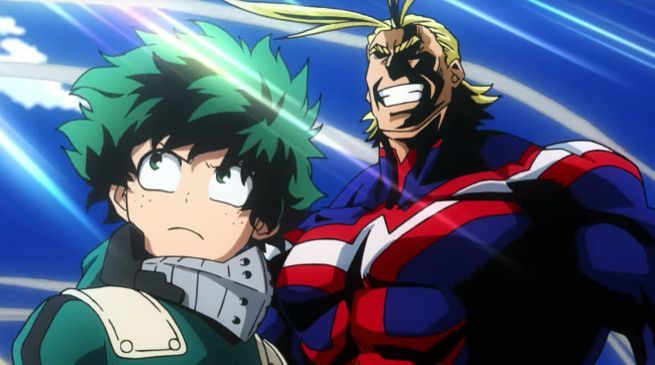 A move many didn't think would happen has happened. Dragon Ball Super will no longer lead Toonami starting May 29. In a shocking announcement, Toonami on Facebook shared their latest schedule decision, and it seems that many fans are rejoicing.
Many have clamored for something, anything, to lead that block instead of reruns of Dragon Ball Super. Despite how much of an anchor it is, long-time Toonami fans have been kicking and screaming on social media to make a change. So much so that the COO of Toonami Faithful Andrew "Sketch" Hingson asked Jason DeMarco directly about the schedule since Dragon Ball Super continued to get top-billing in a recent interview with Toonami Faithful.
This change will mark My Hero Academia's second chance to lead, and hopefully, the fifth season draws in a crowd compared to what Dragon Ball Super has done through the years as Goku and the rest of the gang will end the night on Toonami at 3:30 a.m. As for the rest of the block, everything was moved up a half an hour and is as follows:
12:00 a.m. – My Hero Academia
12:30 a.m. – Dr. Stone
1:00 a.m. – Food Wars
1:30 a.m. – The Promised Neverland
2:00 a.m. – Black Clover
2:30 a.m. – Naruto Shippuden
3:00 a.m. – Attack on Titan
3:30 a.m. – Dragon Ball Super
Toonami now heads into some exciting territory giving another series (and one that DeMarco has mentioned doesn't retain as well as Dragon Ball) the lead-off spot considering how reliable the Super Saiyan series have been. But it will be an excellent test to see if Toonami can move away from the franchise, at least till something new comes along. If you want this schedule change to be more permanent, it will be imperative for fans to tune in! And if this does work out, it bodes well for Toonami to look at their original series to lead the block in the future.
How do you feel about the recent schedule change? Will My Hero Academia be able to hold on to this spot with its second chance? What will this mean for the lineup when Toonami originals are ready to air? Tell us in the comment section below or on our social media pages!
You can listen to the Toonami Faithful Podcast on Soundcloud, iTunes, Spotify, etc. for interviews, discussions, and breaking news updates. Listen at the link below or on your podcast platform of choice: