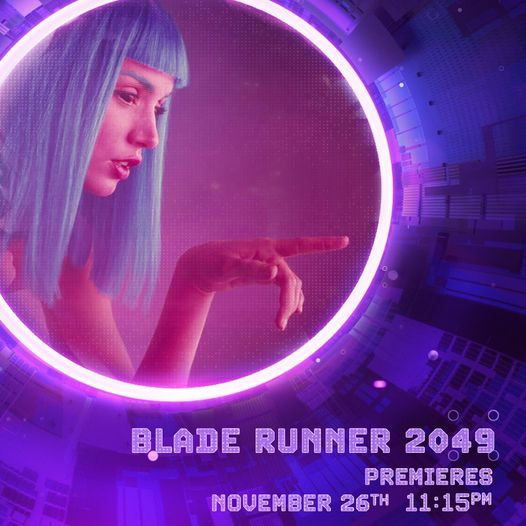 Toonami announced a huge schedule update, unlike anything fans have seen since the block was revived on Adult Swim. For one night, Toonami will air on a Friday night for the first time since April 17, 2004. And this will happen on Nov. 26, where the block will give its audience an entire Blade Runner takeover to continue to promote their latest original Blade Runner: Black Lotus.
Starting at 11 p.m. EST, the Blade Runner 15 minute anime short Black Out 2022 begins the Friday takeover. For those who are unfamiliar with this title, Anime News Network has a synopsis you can read here:
Los Angeles, 2022 – Three years after the events of Blade Runner, the Tyrell Corporation introduces the Nexus 8 Replicants, which have a natural lifespan compared to the four-year lifespan of their predecessors. This results in mass riots by the human population, who use the Replicant database to hunt down all Replicants. Iggy, a rogue Nexus 8 unit, arranges to have a nuclear warhead explode over the city, triggering an electromagnetic pulse to cause a city-wide blackout and erase Tyrell's Replicant database.
That will be followed by the featured film Blade Runner 2049, and here's a synopsis from Warner Bros. about the film that will be on Adult Swim on Black Friday:
Thirty years after the events of the first film, a new blade runner, LAPD Officer K (Ryan Gosling), unearths a long buried secret that has the potential to plunge what's left of society into chaos. K's discovery leads him on a quest to find Rick Deckard (Harrison Ford), a former LAPD blade runner who has been missing for 30 years.
After those films end at 3 a.m., Toonami will air episodes 2-4 to end the night. Interestingly, if this schedule is correct, that would mean that a brand new episode of Blade Runner: Black Lotus would air to finish the night (episode four). Some speculate that this could be a typo and that the post was supposed to have episodes 1-3 instead. We will be looking into this information and hopefully clear up any mix-up that might have occurred.
And before anyone asks, no this will not be a permanent change. Toonami will not be moving to Fridays, and there will be a Toonami lineup the following Saturday.
UPDATE: According to Jason DeMarco on Twitter, the announcement stating that episodes 2-4 would air on Friday was a typo. Episodes 1-3 will be the ones that air on Nov. 26.
What do you think about the Friday takeover for Toonami? Tell us what you think on our social media pages and in the comment section below!
Don't forget to listen to The Toonami Faithful Podcast to hear the best commentary about the Adult Swim action-cartoon block!