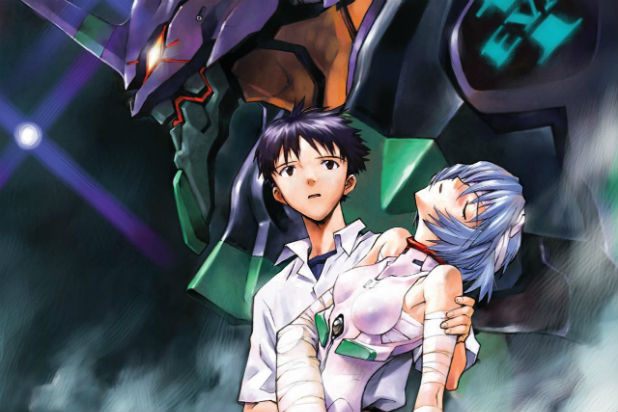 On the stroke of Midnight (in Pacific Daylight Time) on June 21, 2019, Netflix released the original Evangelion series as well as the Death and Rebirth and The End of Evangelion films worldwide on their streaming service, the first time in a decade that the original show has been able to view legally in North American shores after the fall of ADV Films.
As previously noted back in March, the original voices of the ADV dub were not invited back to reprise their roles, as Netflix and Studio Khara opted to use a completely new generation of voice actors for the re-release. The credited cast list is as follows:
Shinji – Casey Mongillo
Misato – Carrie Keranen
Asuka – Stephanie McKeon
Rei – Ryan Bartley
Gendoh – Ray Chase
Ritsuko – Erica Lindbeck
Fuyutsuki – JP Karliak
Kensuke – Ben Diskin
Kaji – Greg Chun
Tohji – Johnny Yong Bosch
Additional Voices include: Christine Cabanos, Billy Kametz, Daniel MK Kohen, and Julie Bersani
The dub was recorded at VSI Los Angeles, and the production crew is as follows:
Director – Carrie Keranen and Kevin Hoffer
Adaptation – Carrie Keranen and Oscar Garcia
Engineer – Jonathan Abraca, Bernardo Passarinho, and Stormie Radtke
Mixer – Richard Shapiro
Translator – Dan Kanemitsu
Subtitle Editor – David Fleming
While he wasn't invited to join the new cast, Spike Spencer, the original English voice of Shinji Ikari, wished the new cast the best in continuing on the show's legacy.
Congratulations to the new dub cast of Evangelion on Netflix! It's an amazing show and a talented cast. Looking forward to seeing what you guys do with the franchise. Hang on to your hats. This will be a wild ride. 😎

— Spike Spencer (@spikespencer) June 21, 2019
Besides the cast change, fans have also noticed some significant changes to the Evangelion re-release. Fly Me To The Moon, the ending theme for the series, was replaced by an instrumental theme outside Japan due to rights issues. Another is that Kawrou Nagisa's "friendship" with Shinji was toned down a bit, for lack of a better term, with his "I love you" line in Episode 24 changed to "I like you".
This re-release does not include The Rebuild of Evangelion films, as dubbing and distribution rights are still held by Funimation.
Toonami has previously aired the Evangelion franchise, with the first two episodes were piloted by Toonami during the experimental Giant Robot Week on February 24–25, 2003. The entire series would later air mostly unedited on Adult Swim from October 20, 2005 to April 13, 2006. In the modern era, Toonami aired Evangelion: 1.11 You Are (Not) Alone on March 16, 2013 and Evangelion: 2.22 You Can (Not) Advance on August 31, 2013, with both films having an encore run on December 27, 2014. Due to cost considerations among other things, Evangelion 3.33 has yet to air to this day.
Have you seen Netflix's Evangelion re-release and re-dub? If so, what are your thoughts? Let us know by commenting blow or directly on our social media.