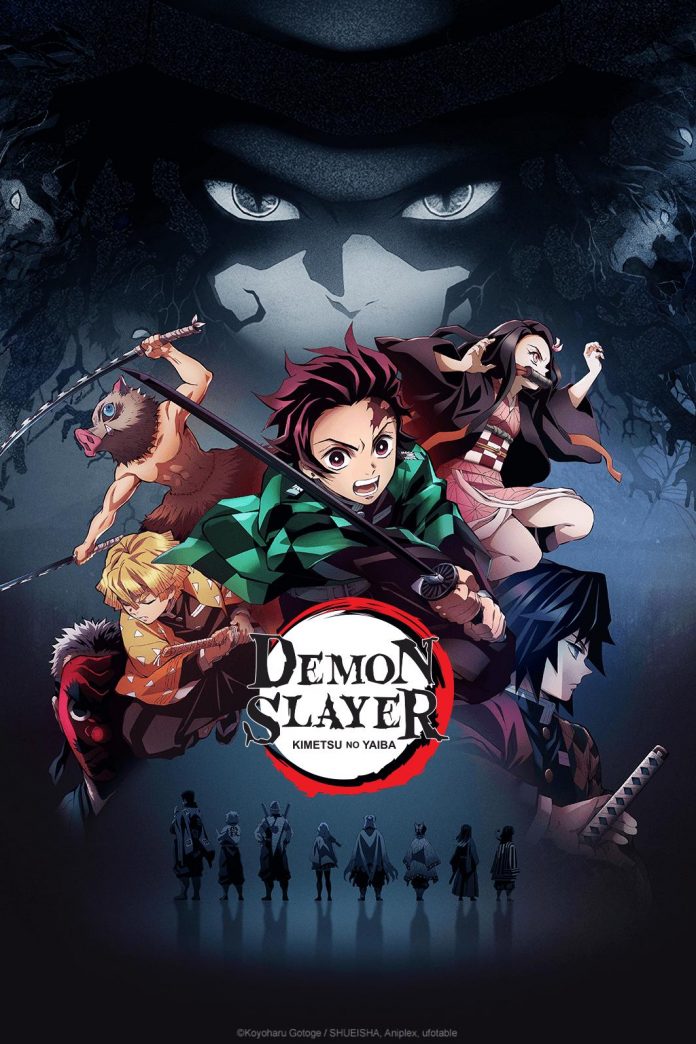 Demon Slayer: Kimetsu no Yaiba is one of the newest additions to Toonami and has become one of the most popular series of 2019. People who have been waiting for the dubbed version can see what made fans go crazy for the title. Fans who have finished watching the subtitled version can relive the amazing moments that made everyone fall in love with Demon Slayer. However, if you have fallen behind watching the series, allow me to give you a quick recap of the first few episodes.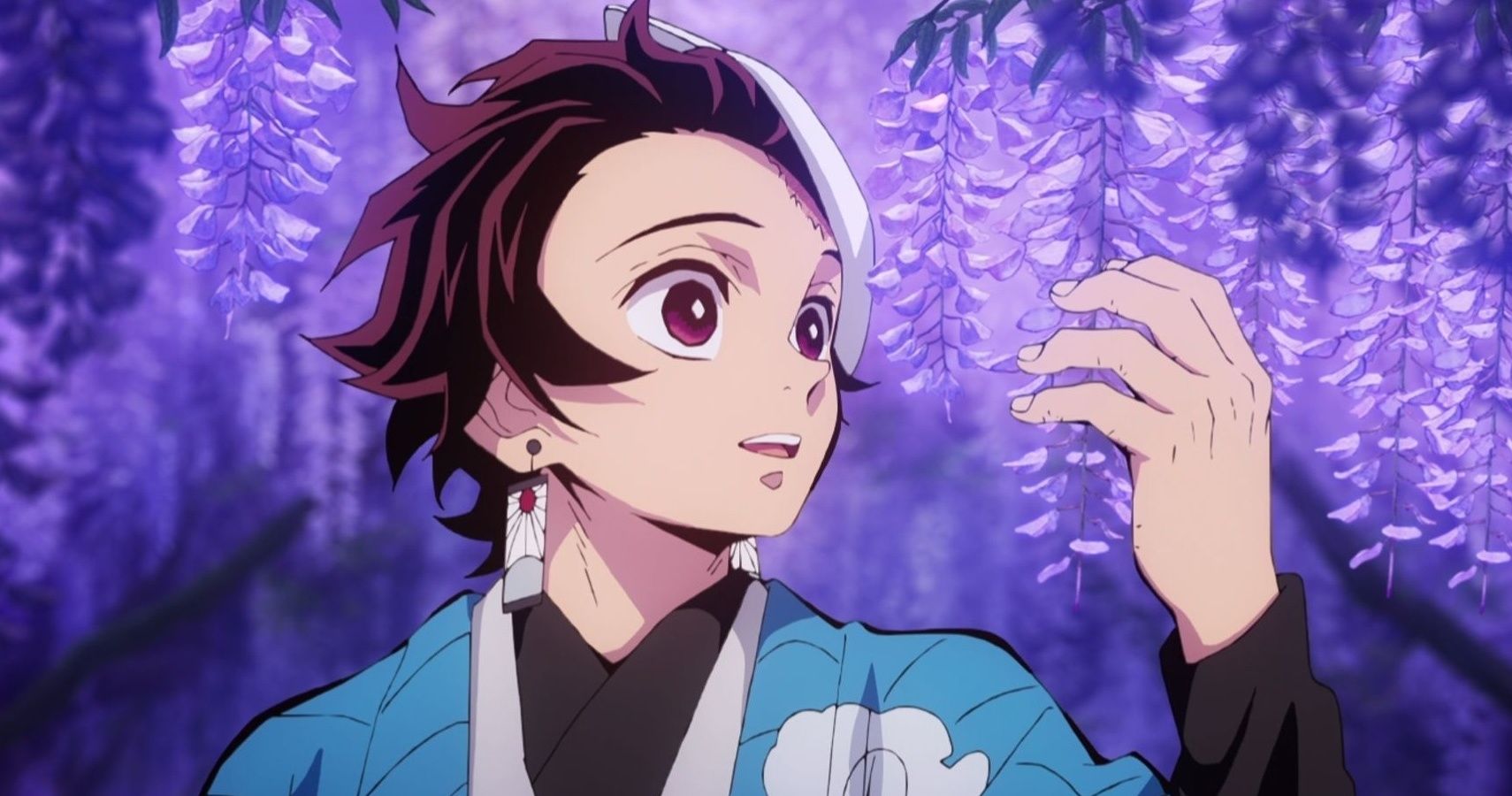 The mother and siblings of Tanjiro Kamado bid him farewell as he went into town to sell charcoal. It gave an ominous feeling considering later in his travels, viewers learn about demons in this world. When Tanjiro came home the next day, he found his family brutally murdered. To his surprise, his little sister Nezuko was still alive. However, Tanjiro made the unfortunate discovery that Nezuko has been turned into a demon. After a confrontation with a demon slayer named Giyuu, Tanjiro is sent to train with Urokodaki (known for training demon slayers). For his training, Tanjiro had to traverse to the bottom of a hill full of traps while enduring thin mountain air. Tanjiro was able to complete the task to prove his worth. Under Urokodaki's rigorous regiment, Tanjiro learns the proper handling of a sword along with Total Concentration breathing (which is a breathing technique that increases speed and stamina).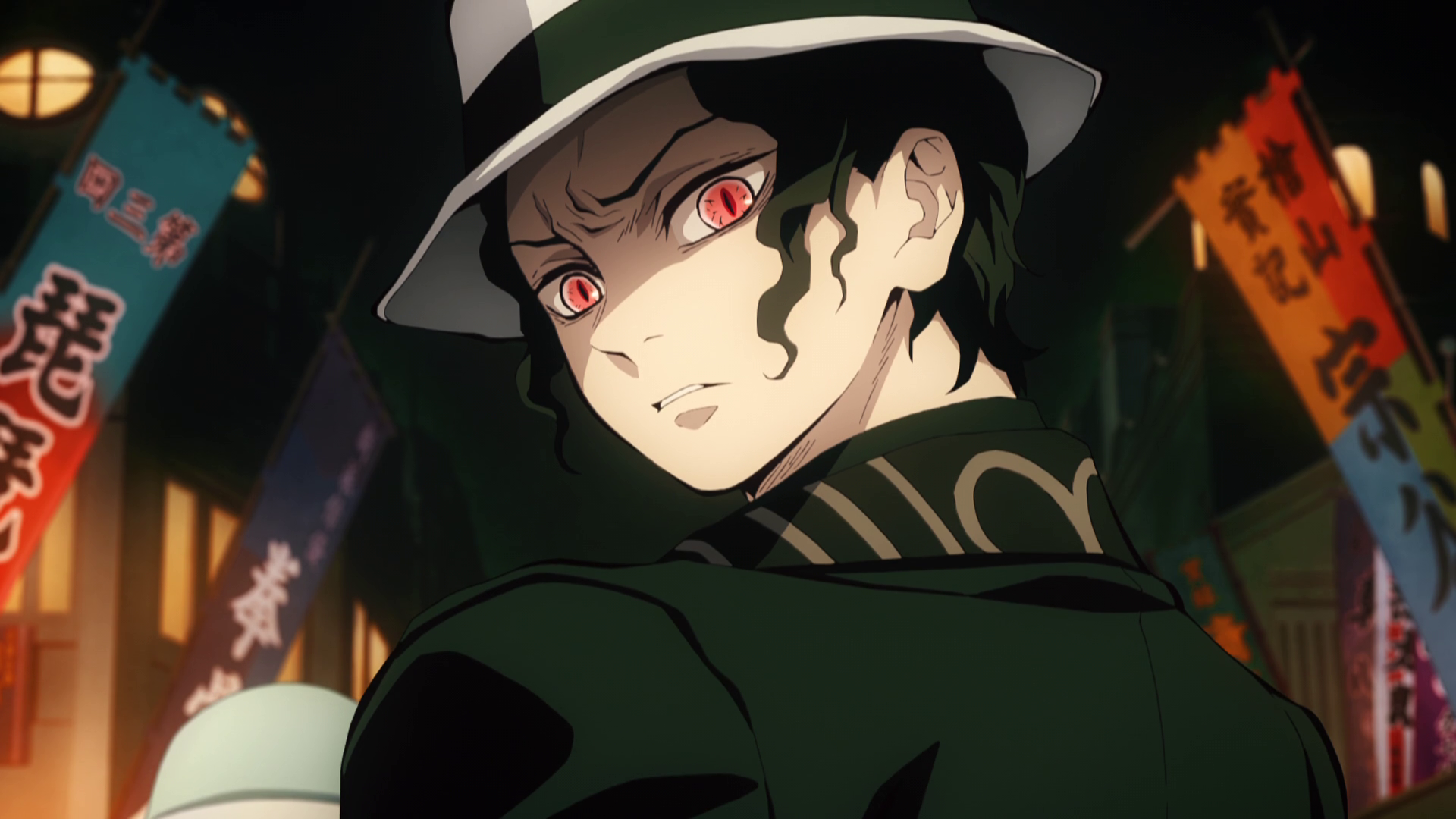 After passing Final Selection (to become an official Demon Slayer) and receiving his Nichirin sword, Tanjiro is called out for this first mission. The quest's to kill the demon responsible for the disappearance of young girls in a nearby town. The night before his assignment, Urokodaki informs Tanjiro about Muzan Kibutsuji, who is a fearsome adversary (and oddly enough looks like Michael Jackson) and is someone to avoid at all costs. Muzan's history is an interesting one as he is the first demon to exist, and the only one who can turn humans into demons. Urokodaki believes Muzan may know how to turn Nezuko back human again. Tanjiro asks the demon about Muzan, which leads to a quake of fear. The demon refuses to say anything as he remembers the punishment about speaking his name. 
Tanjiro is sent on his second mission shortly after completing the first. It leads our main character to travel to a very populated area. However, he picks up a scent that Tanjiro noticed back when his family was murdered. That scent of Muzan sent Tanjiro running into a crowded area, which is uncharacteristic of our main character. Surprisingly, Tanjiro becomes face to face with the demon responsible for the slaughter of his family and turning his sister into a demon. The audacity of being approached has Muzan give the iciest of stares. In the ultimate flex of his power, Muzan (realizing that Tanjiro is aware of who he is) scratches a man and turns him into a demon to distract everyone and have his human wife and child leave without either figuring out what he is capable of doing. The people and Tanjiro watch in horror when this new demon attacks a woman, causing mass hysteria.
In the coming weeks, the journey to turn Nezuko back into a human will continue to be the focal point for Tanjiro (and the series). New characters will be introduced, which will make the viewers happy because of how excited the fan base has been (one word: Inosuke). The ranking of demons will be an important factor later on and will play a massive significance for what it means as it relates to Muzan Kibutsuji. Tanjiro still has a lot to learn about being a demon slayer, especially when he is constantly being questioned about carrying Nezuko. Carrying his demon sister around is confusing to both demons and other demon slayers, which causes a prominent rift in both worlds. It will get to a point where Tanjiro has to face the consequences with higher ranking demon slayers about protecting his sister (much like what we saw in the first episode). The demons become stronger and more challenging to defeat, creating drama that isn't typically with the Battle-Shonen anime. A key piece of information to remember about the demons is that they were once humans.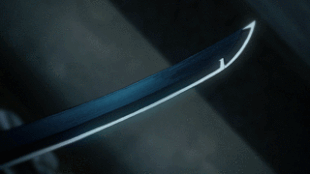 I can't wait for viewers to see the rest of Demon Slayer. It's a wonderful blend of action, a little humor, and unexpected sadness. Ufotable does an amazing job of bringing Demon Slayer to life. The animation of this series is top-notch as the camera angle during fights is breathtaking. Getting to see Tanjiro split a large boulder, as well as his use of his water breathing technique, is a spectacle for anime-only viewers. It's been a blast getting to see the manga series animated. Plus, the opening theme "Gurenge" (performed by LiSA) is the most memorable opening sequence for an anime. Pure perfection. Demon Slayer has become one of my favorite series this year.

I look forward to more episodes to air on Toonami, as well as getting to see more content of the property as there will be a movie adaptation of the Infinite Train Arc next year. Still, this series has been able to gain a ton of attention, and I couldn't be happier to see that happen and hope you find it enjoyable as well.
Umeko is an editorial writer for Toonamifaithful.com. Feel free to follow Umeko on Twitter @blu_temptation