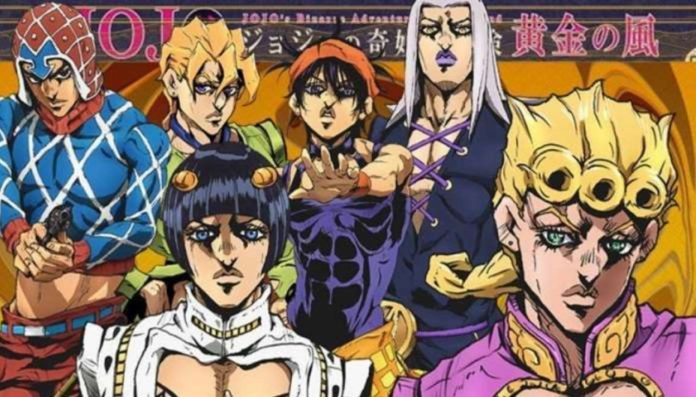 After 39 weeks of intrigue, adventure, and mystique, another season of JoJo's Bizarre Adventure (JJBA) is in the books, with hopefully more to come in the future! Interestingly enough, a season of JJBA has aired on Toonami every year since 2016, from the 2012 anime onward. Golden Wind's conclusion is not just the end of Giorno's journey, but also the end of an "era" for Toonami viewers nearly half a decade in the making. Normally, Toonami Faithful would put the Trending Retrospective in a Trending article. But we wanted to try something new to dive into the 39 weeks that the beloved series was on Adult Swim.
Golden Wind is the fifth and most recent animated adaptation of the long-running epic by Hirohiko Araki. Previous installments followed the Joestar's family adventures, but Golden Wind stands out with its protagonist Giorno Giovanna who—though biologically a Joestar—is the son of Dio Brando. Giorno begins his new life in Italy as a young mafioso in the Passione gang, working his way to the top to turn Passione into a positive force for the Italian people. But when Giorno learns of Diavolo's plan to kill his daughter Trish, he joins Bucciarati and his gang to destroy the mafia boss. What followed were 39 weeks of amazing fights, memeable moments, and dramatic reveals, culminating in becoming a wonderful series that Toonami fans loved.
It's no secret that JJBA fans are passionate about the series, and this installment's consistent trending on social media is a testament to that. To put things into perspective, Golden Wind premiered in Japan and on streaming services in October 2018 and finished airing in July 2019. The English dub began broadcasting on Toonami in October of 2019, went on hiatus in May 2020 because of the COVID-19 pandemic, and then returned in August at a different broadcast time than before. In this time of fast-paced media, a show's age and interrupted syndication would negatively impact viewership and online discussions. However, this was not the case for Golden Wind.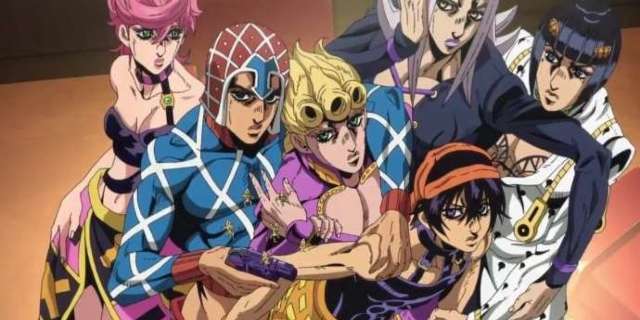 Giorno's rise to power in this twist on the classic Hero's Journey proved to be a favorite for Toonami viewers week after week. Every Saturday night, Toonami Faithful's Twitter mentions were full of fans replying to live tweets with gifs, memes, or teasing at what was to come the following week. They eagerly awaited the famous "Seven-Page Muda" scene, where Giorno unleashes an attack on Cioccolata that lasts for seven pages in the manga. They celebrated the return of Stardust Crusaders' Jean-Pierre Polnareff. Actors Kellen Geoff (Diavolo), Lizzie Freeman (Trish Una), Ryan Colt Levy (Squalo), and other members of the cast tweeted their reactions to episodes throughout the season. The passion for this show demonstrated by fans and cast members alike made watching Golden Wind truly, well, golden.
During Golden Wind's broadcast run, the hashtag #JoJosBizarreAdventure trended on Twitter each week for 24 weeks (including the misspelled hashtag #JoJosBizzarreAdventure during four occasions). #GoldenWind also trended on eight occasions. Two character trends were spotted during the season, Koichi and Polnareff. On Tumblr, JoJo's Bizarre Adventure trended 13 different times, in addition to #jjba once. The entire trends list, including stats from previous seasons, can be seen in the image below, courtesy of AnimeSavior:

So, what's next for JJBA? Many fans anticipate that the Stone Ocean manga arc, which follows Jotaro Kujo's daughter Jolyne, is next in line to receive an anime adaptation. At the time of this writing, the official Japanese website for JJBA is promoting an event set for April 2021 called "JoJo's Bizarre Adventure: The Animation Special ~JOESTAR the Inherited Soul" and features the art of the Joestar protagonists from each season. Little else is known about the event at this time, but we will be sure to report on relevant announcements as they come. In the meantime, we hope you enjoyed this wild ride along with us at Toonami Faithful, whether you've been watching JJBA on Toonami since 2016 or just joined during Golden Wind.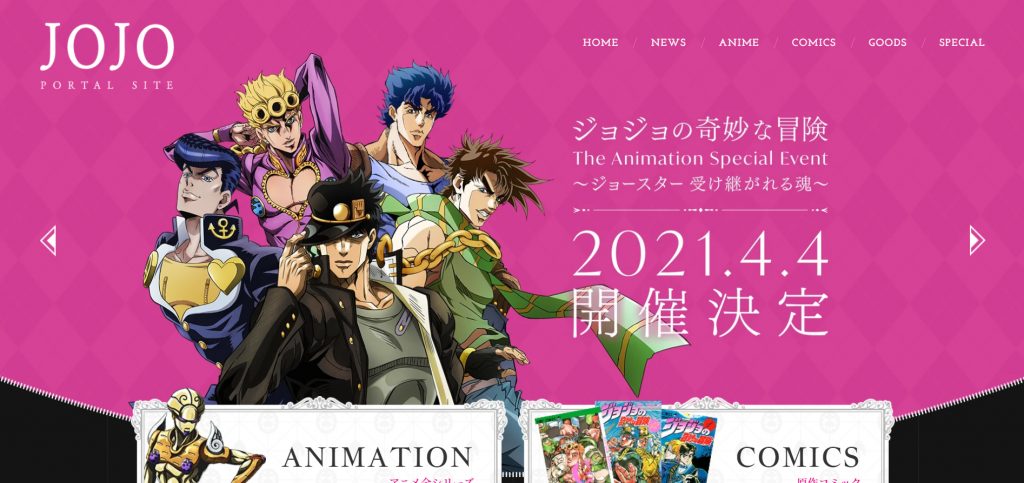 Looking for more JoJo's content to fill the void while you wait for the next season? There are several episodes about JJBA on the Toonami Faithful Podcast, including interviews with voice actors Kellen Geoff and Kira Buckland. Check them out on iTunes, Spotify, Soundcloud, and more!