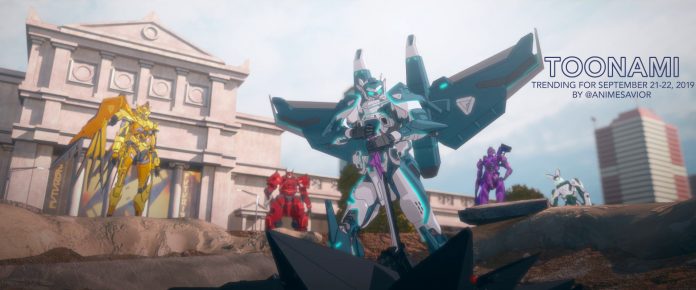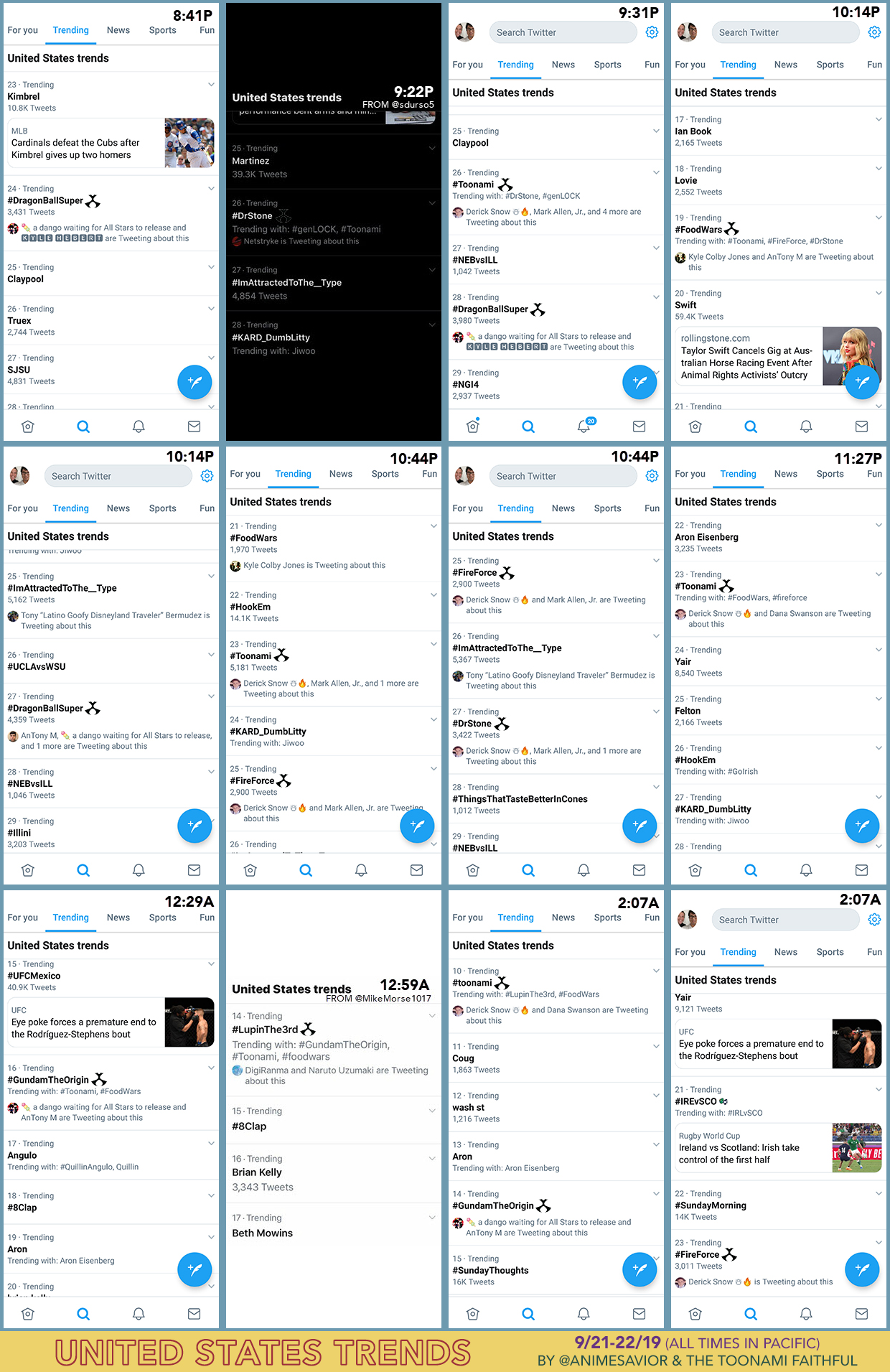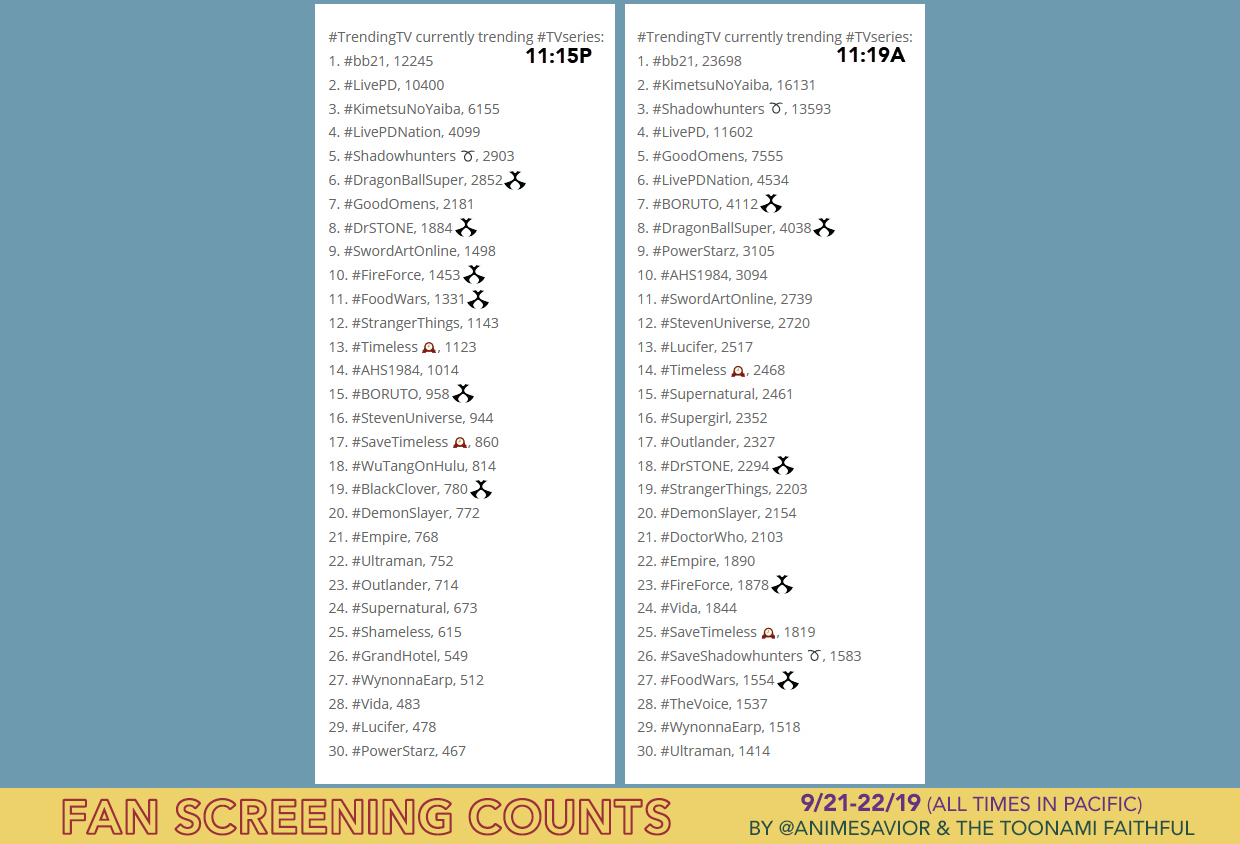 "He sacrificed; many have. There have been such terrible costs. But for the first time since this war began, we stopped them. This is the day we began to turn the war around. From here, we don't nearly hold the line. We start to take back what was lost."
–          Raquel Marin, gen:LOCK (Ep. 08)
The Toonami Trending Rundown for Sept. 21-22, 2019. As summer comes to an end, gen:LOCK would complete its eight week television run as Chase and his squad teaming up to take down the copied Chase from the Union. Meanwhile, Shinra saves Tamaki from Rekka's crusade in Fire Force; while Taiju and Yuzuriha attempt to heal and recover Senju from Tsukasa's assault in Dr. Stone; and the new Royal Knights squad prepare for their assault against the Eye of the Midnight Sun in Black Clover, among other moments.
On Twitter, #Toonami and every show from Dragon Ball Super to Food Wars (including gen:LOCK), as well as Gundam: The Origin and Lupin III would successfully trend in the US. On Tumblr, #Toonami would trend alongside Naruto and #BNHA. The full list, including statistics and tweet counts from the Twitter app and Amr Rahmy's Fan Screening analytics app, can be seen below.
---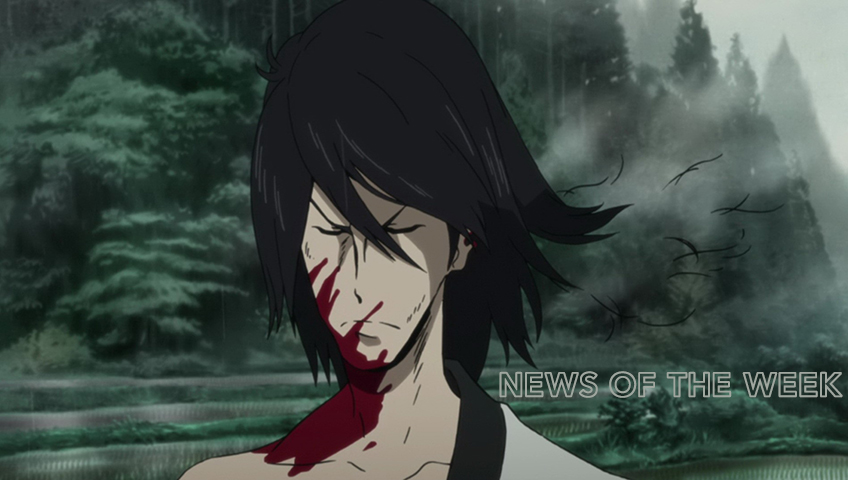 This week, TOM and SARA take a sponsored look into Black Desert by game developer Pearl Abyss. You can check it out below.
In Sword Art Online (SAO) news, Aniplex released a new trailer for the upcoming second half of Project Alicization, which you can see below. Alongside previewing some of the main events going into the War of Underworld, the trailer revealed the third opening song, "Resolution" by Asuna's Japanese voice actor Haruka Tomatsu. Project Alicization is scheduled to continue its run subbed on Oct. 12 on FunimationNow and Crunchyroll, with the dub run on Toonami still to be announced.
Also in SAO news, Aniplex has released the Blu-ray boxset of the second season on Tuesday. The set is available for purchase on Rightstuf for $159.98.
In Lupin the Third news, TMS Entertainment and Discotek have released the film Goemon's Blood Spray on Blu-ray on Tuesday. A copy can be purchased at Rightstuf or Amazon for $17.
Hey Lupin Gang, Goemon's Blood Spray comes out today! You can get your copy for the low price of $17 on Blu-ray right now at Rightstuf! https://t.co/98XCoGIuvU Or Amazon! https://t.co/A53lRdgF3Z pic.twitter.com/i3t6yb8zCY

— 💿Discotek Media (@discotekmedia) September 24, 2019
---
Even before the AT&T-Warner merger, many fans have been wondering if a Rooster Teeth project like gen:LOCK and RWBY could be a consideration for the block. Although the variations of run time of web originals compared to traditional television can prove to be problematic, fans nonetheless thought it is worth the effort for the extra exposure of these anime inspired web originals. With AT&T and Warner wanting better synergy among its member-companies, Toonami and Rooster Teeth apparently agreed.
Back when we were covering Anime Expo in July, we heard rumblings that gen:LOCK would be on its way to Toonami. However, it would be at the Rooster Teeth Expo at Austin, which was happening at the same weekend, where the news was revealed that the show would be joining the better cartoon show on Aug. 3.
Eight weeks later, and now gen:LOCK's first season is in the books. During the show's run, the hashtag #genLOCK trended on Twitter through all eight weeks of its run, seven of which trended in the United States top 30.

One thing I've noticed from the gen:LOCK cast and crew is much like many of us, were/are big fans of Toonami. The shows Toonami aired back in the day were a direct inspiration to the creation of this series. While we have seen it regularly with the cast and dubbing crew of pretty much every modern Toonami show, seeing it in a western show is a first. And to see a show that has been directly inspired by the shows Toonami has aired on the block is nice to see.
Since its premiere, the show has been met with both cheers and jeers. On one hand, western action animation has been sorely lacking on Toonami in recent years, especially since Gennedy Tartakovsky and Adult Swim opted to have Primal premiere on weekdays next month. Plus, gen:LOCK could use some extra publicity to help make a continuation come to fruition. Plus it can also pave the way for RWBY to air on the block in the future. On the other hand, some believed that the show didn't fit well with the other series that were airing on the block.  Especially in regards to story and animation quality, among other things.
While the ending does lend itself to future seasons, Rooster Teeth hasn't said anything regarding a renewal. Whether a sequel does come into fruition or not, gen:LOCK was an interesting experiment and one that continues to show that there is a reason why Toonami's motto is "building you a better cartoon show" rather than an "anime show"; the reason being that Toonami is open to airing many forms of anime and action cartoons like this one.
---
Next week, following the premiere of Dragon Ball Super episode 130, Toonami will preempt the rest of the block to showcase an encore marathon of episodes 121-130 to get ready for the finale of the Tournament of Power arc. So, for those who are falling behind on Dragon Ball or any Toonami show, this is a good time to catch up via this marathon, as well as on-demand and streaming services. We're also two weeks away from the finale of Gundam: The Origin, and we are just three weeks away from the return of One-Punch Man and the debut of Demon Slayer.
Until next week, stay gold as always.
---
Legend: The shows listed are ordered based on their appearance on the schedule. Show trends are listed in bold. The number next to the listed trend represents the highest it trended on the list (not counting the promoted trend), judging only by the images placed in the rundown. For the Twitter tweet counts, the listed number of tweets are also sorely based on the highest number shown based on the images on the rundown.
United States Trends:
#Toonami [#10]
#DragonBallSuper [#24]
#genLOCK [Trended with #Toonami and #DrStone]
#DrStone [#26]
#FireForce [#23]
#FoodWars [#19]
#GundamTheOrigin [#14]
#LupinThe3rd [#14]
Tweet Counts:
#Toonami [5181 tweets]
#DragonBallSuper [4359 tweets]
#DrStone [3422 tweets]
#FireForce [3011 tweets]
Fan Screening Counts:
#DragonBallSuper [#6 with 4038 tweets]
#DrStone [#8 with 2294 tweets]
#FireForce [#10 with 1878 tweets]
#FoodWars [#11 with 1554 tweets]
#Boruto [#7 with 4112 tweets]
Tumblr Trends:
Notes and Other Statistics:
Special thanks to @MikeMorse1017, @sdurso5, and others I forgot to mention for spotting some of the trends on this list.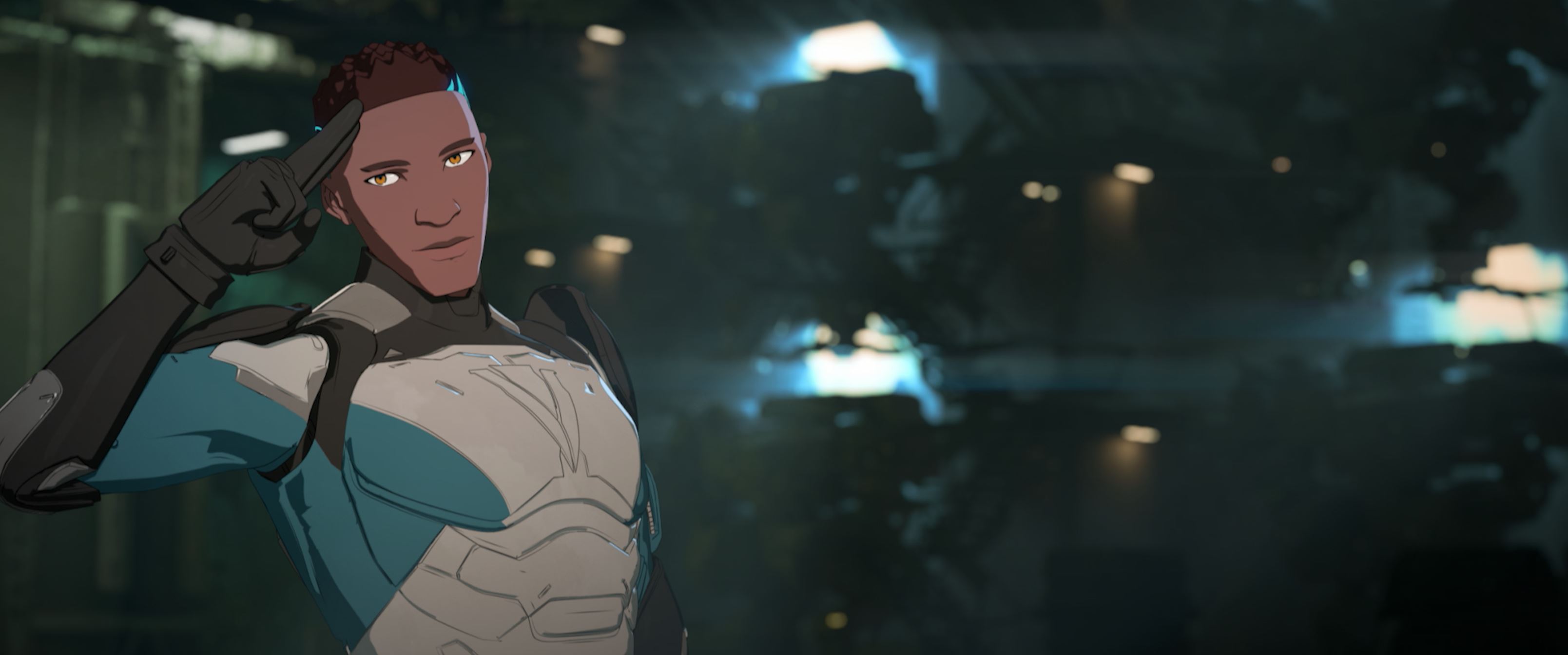 Only Toonami on [adult swim] on Cartoon Network.
Toonami Tweets of the Night for September 21-22, 2019