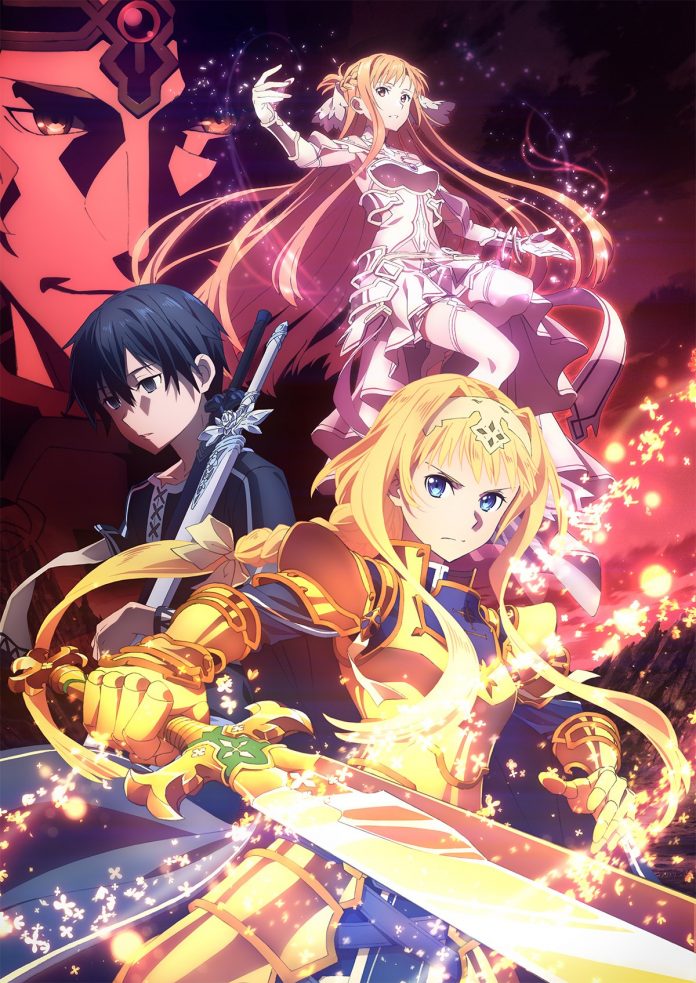 On early Saturday morning, Aniplex released a third trailer for the upcoming second half of Sword Art Online's Project Alicization story arc.
【最新PV&OPテーマ公開!】
シリーズ最新章『SAO アリシゼーション War of Underworld』の第2弾PVが公開!
さらにPV内ではOPテーマも公開!

OPテーマ
戸松遥「Resolution」https://t.co/EIHm1t0wUH

第1話は10月12日(土)24時より放送開始!#sao_anime pic.twitter.com/yz9JptXaDm

— アニメ ソードアート・オンライン 公式 (@sao_anime) September 21, 2019
An English translated version has yet to be officially released by Aniplex as of this writing, but one was fan translated by @sao_wikia, which you can see below.
The new trailer previews some of the main events going into War of Underworld, including Alice and Kirito following the aftermath of the battle against Quinella, Asuna angry at Kikuoka for what has happened to Kirito through the events of Project Alicization and largely being rendered helpless so far to help, and the invasion of the Underworld lead by the newest villain Gabriel.
The trailer also revealed the third opening theme song for the third season, "Resolution" by Asuna's voice actress Haruka Tomatsu.
War of Underworld will premiere in Japan on Oct. 12 and will be simulcasted on Crunchyroll and FunimationNow stateside. While it is expected that Toonami will air the second half of Project Alicization when the dub is ready, neither Toonami nor Aniplex have revealed their plans as of this time.
What are your thoughts on Project Alicization so far? Are you looking forward to War of Underworld next month or whenever it airs on Toonami? Let us know by commenting blow or directly on our social media.