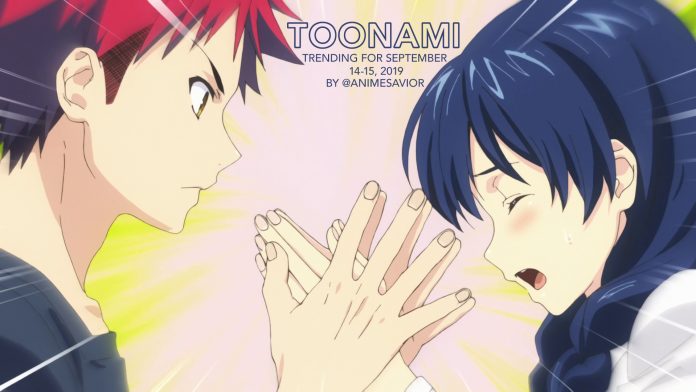 "I learned that from back home. It's how I was taught to get my mind right. The only drawback is you can't do it by yourself. […] The first thing you need to do is just calm down, then focus only on what you want to make. […] It's like my dad said: "cooking is about taking everything that is in your heart and soul and putting it on a plate." So, for now, you need to forget about what the other guy is making. That onigiri of yours I ate out in the fields, it was incredible [Megumi]. Don't overthink this, just make the kind of food you would want to eat. That'll be enough."
–          Soma Yukihira, Food Wars (Ep. 11)
The Toonami Trending Rundown for Sept. 14-15, 2019. It's another good Saturday night as Boruto begins the Versus Momoshiki arc and Black Clover begins the Reincarnation arc. Among other great moments, Senku tries to forge some weaponry in his attempt to stop Tsukasa in Dr. Stone. Meanwhile, Shinra and Arthur go undercover to discover a double-agent within Company 1 in Fire Force, and Soma risks his enrollment in a Food War against Kojiro to prevent him from expelling Megumi in Food Wars.
On Twitter, #Toonami, and every show except for Black Clover and the rerun of My Hero Academia would successfully trend in the U.S. Also, #Toonami trended on Tumblr. The full list, including statistics and tweet counts from the Twitter app and Amr Rahmy's Fan Screening analytics app, can be seen below.
---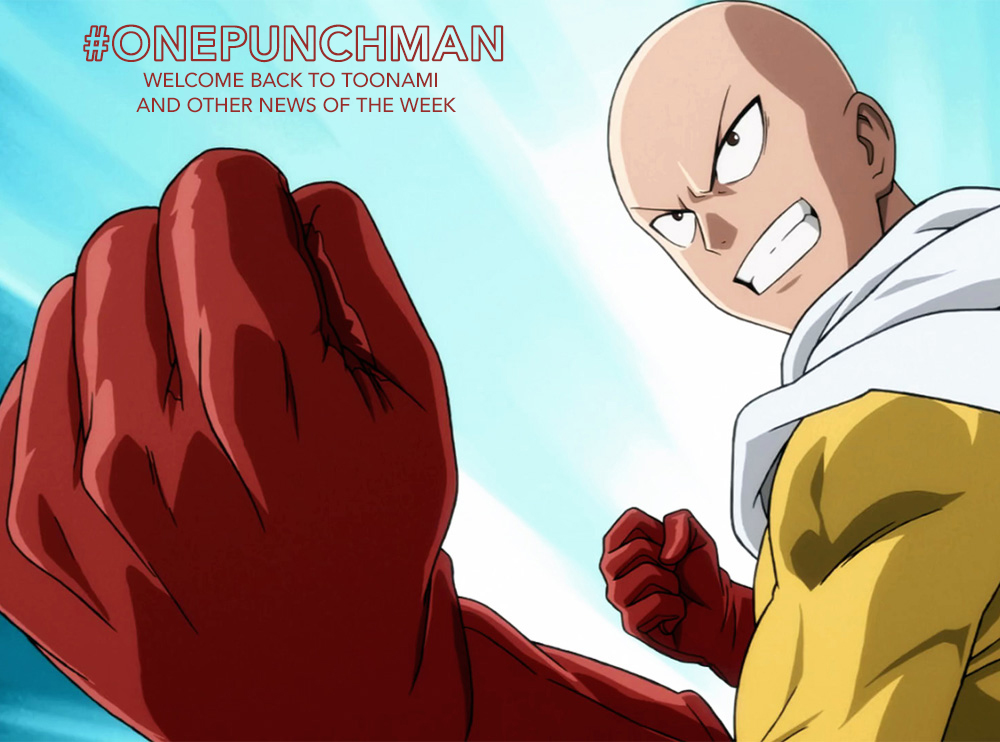 This week, Toonami showcased an AMV titled "Make a Difference." You can check it out below.
A few big announcements were released by Toonami this past week that many fans will be excited for in the next few weeks:
On the night of Sept. 30, following the premiere of Episode 130 at 11:00 p.m. EDT, Toonami will preempt the rest of the block to showcase an encore marathon of episodes 121-130 of Dragon Ball Super to get fans ready for the finale on Oct. 5.
Oct. 5 will be the finale night for both Dragon Ball Super and Gundam: The Origin. In addition, gen:LOCK would have completed its first season two weeks before and the new shows aren't ready to go. So Toonami will be showcasing a doubleheader of Dr. Stone episodes 6-7 from 11:30 p.m.-12:00 a.m.
Last Wednesday, Toonami and Viz Media have announced the long-awaited return of Saitama, Genos, Mumen Rider, and the whole squad, after a three-year hiatus. One-Punch Man will return to its U.S. broadcast home in Toonami for its second season beginning on Oct. 12.
Demon Slayer fans will also have plenty to celebrate as fall 2019 approaches. Last Thursday, Toonami and Aniplex announced that Tanjiro and Nezuko's debut will also be on that same night as One-Punch Man. The full schedule, including where Demon Slayer and One-Punch Man will be placed respectively is still to be revealed.
Other notable news involving Toonami programming include:
Funimation has confirmed that they will be simulcasting and SimulDubbing the upcoming fourth season of My Hero Academia, which is scheduled for Oct. 12. It has yet to be revealed if Toonami will also get to air the new season as of this writing.
For those wanting to add Sword Art Online II to your collections, Aniplex will be releasing a Blu-ray boxset of the second season of SAO on Sept. 24. The set is available for preorder exclusively on Rightstuf for $159.98.
---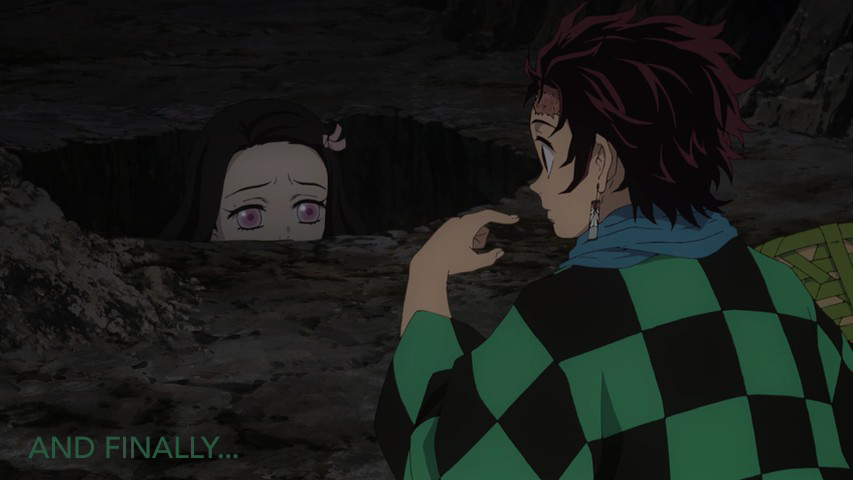 And finally, we here at ToonamiFaithful.com would also like to congratulate Ash Ketchum for winning a Pokémon league and finally breaking his 22-year championship curse. And make sure to tune in next week for the season finale of gen:LOCK, among other great moments. Until next time, stay gold as always.
---
Legend: The shows listed are ordered based on their appearance on the schedule. Show trends are listed in bold. The number next to the listed trend represents the highest it trended on the list (not counting the promoted trend), judging only by the images placed in the rundown. For the Twitter tweet counts, the listed number of tweets are also sorely based on the highest number shown based on the images on the rundown.
United States Trends:
#Toonami [#3]
#DragonBallSuper [#20]
#genLOCK [Trended with #Toonami]
#DrStone [Trended with #Toonami]
#FireForce [#22]
#FoodWars [#8]
#Boruto [#18]
#Shippuden [#11]
#GundamTheOrigin [#17]
#LupinThe3rd [#4]
Tweet Counts:
#Toonami [7,788 tweets]
#DragonBallSuper [5,598 tweets]
#genLOCK [1,178 tweets]
#DrStone [4,106 tweets]
#FireForce [3,112 tweets]
#FoodWars [2,050 tweets]
#BlackClover [1,754 tweets]
#Boruto [3,015 tweets]
#MyHeroAcademia [2,246 tweets]
Fan Screening Counts:
#DragonBallSuper [#4 with 3676 tweets]
#DrStone [#6 with 2746 tweets]
#FireForce [#8 with 1975 tweets]
#FoodWars [#11 with 1464 tweets]
#BlackClover [#18 with 1259 tweets]
#Boruto [#12 with 2692 tweets]
#MyHeroAcademia [#29 with 1207 tweets]
Tumblr Trends:
Notes and Other Statistics:
Special thanks to @myanimewaifu and others I forgot to mention for spotting some of the trends on this list.
#ToonamiMakesMoney Only Toonami on [adult swim] on Cartoon Network.
Toonami Tweets of the Night for September 14-15, 2019