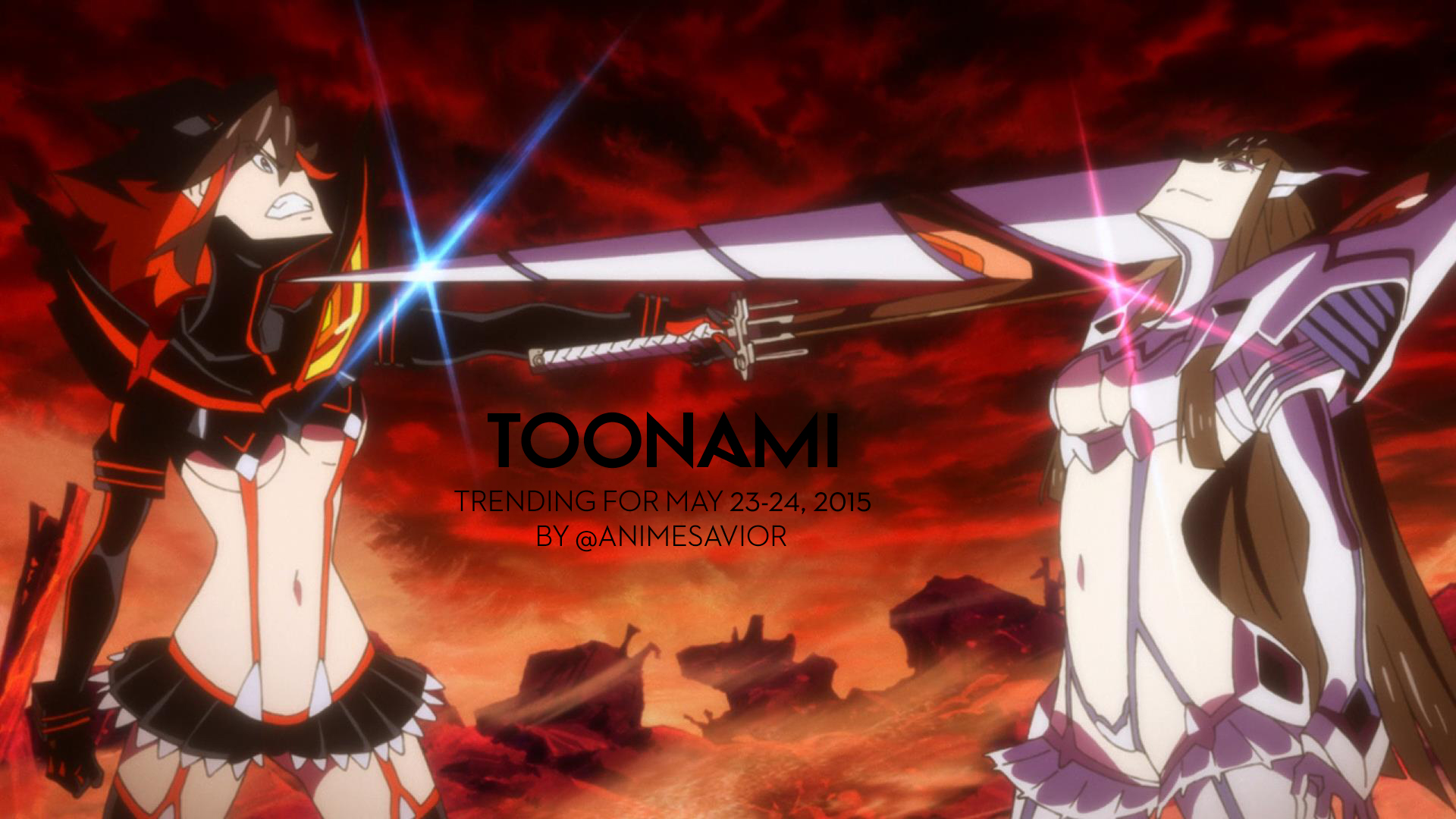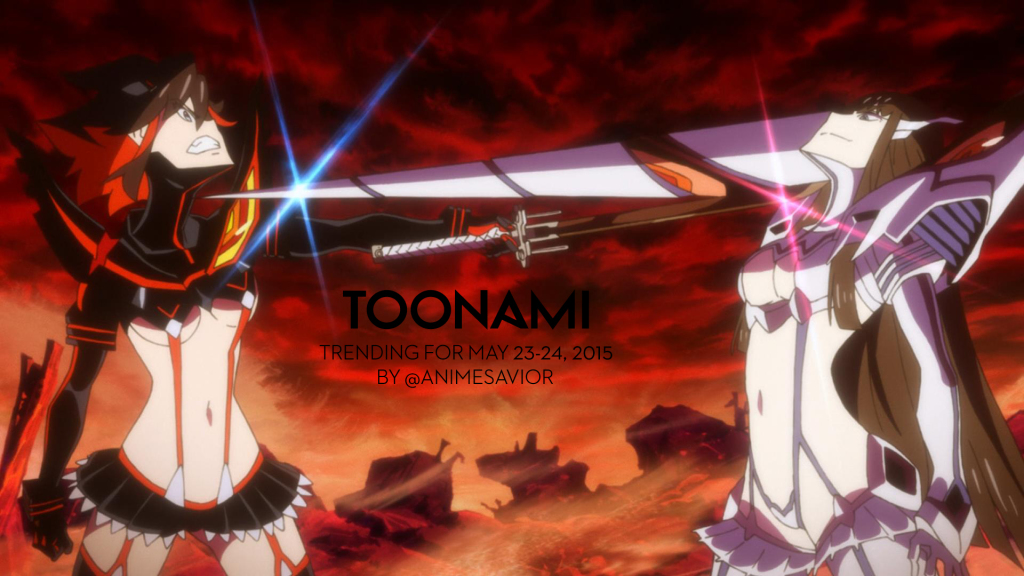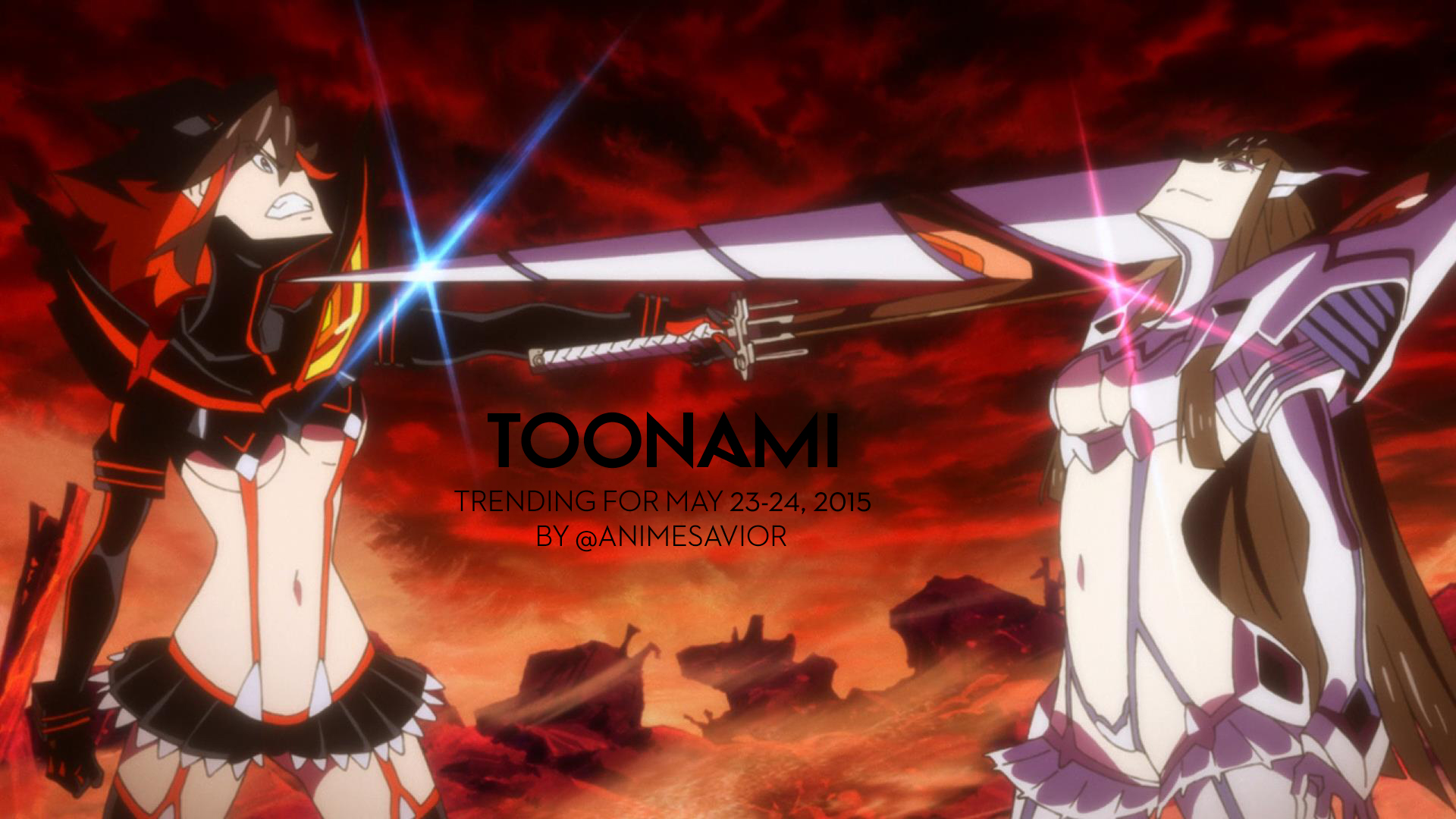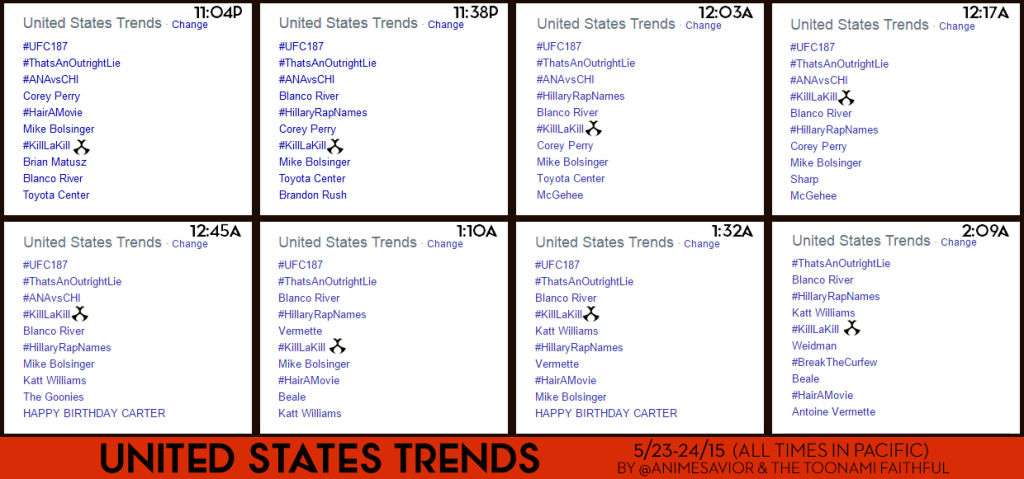 "Way to go, Ryuko. You fought Kiryuin to a draw. Nice job… [now] come on. I gave my word, remember? It's time I told you everything."
–    Aikurō Mikisugi, Kill la Kill (Ep. 15)
The Toonami Trending Rundown for May 23-24, 2015. With the Memorial Day weekend shaking things up, Toonami showcased the previous 6 episodes of Kill la Kill in addition to the regularly scheduled episode of DBZ Kai. As a result, #KillLaKill trended in the US over the course of around 4 hours to our knowledge.
As of the posting of this rundown, today marks the 3 year anniversary of Toonami's return into television. We've witnessed many great shows over the course of those 3 years and despite the doubters that predicted it's demise, Toonami continues to act as America's gateway drug for anime and action cartoons and serves as a beacon of hope for a resurgence of the mediums.
Until next week, our thanks and our prayers go out to all those who have served our great country, and see you again for another round of the better cartoon show, and many more to come.
[divider]
Legend: The shows listed are ordered based on their appearance on the schedule. Show trends are listed in bold. The number next to the listed trend represents the highest it trended on the list (not counting the promoted trend), judging only by the images placed in the rundown. For the mobile app trends, the listed number of tweets are also sorely based on the highest number shown based on the images on the rundown.
United States Trends:
Mobile App Tweet Counts:
toonami [5,969 tweets]
#DBZKai [2,036 tweets]
Toonami's Back, Bitches. Only Toonami on [adult swim] on Cartoon Network.