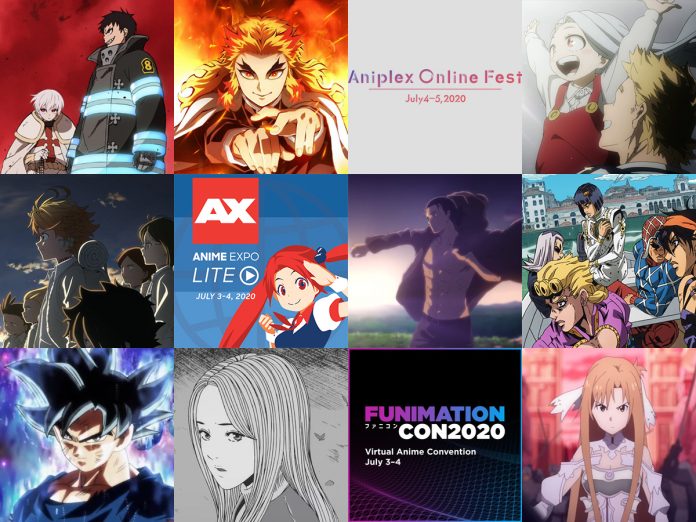 When the last attendees of Anime Expo 2019 left the doors of the Los Angeles Convention Center, many fans hoped to be back for the 2020 edition. A year later, that wouldn't be the case. As COVID-19 continues to spread throughout the United States and around the world, and with effective treatments still months away, the pandemic has forced the cancellation or delay of events with large numbers of attendees far and wide. With over 100,000 individuals regularly attending every year, having an Anime Expo this year was not feasible.
Fortunately, Anime Expo officials and the anime industry at large found a way to bring the festivities and big announcements that fans have expected annually in the comfort of their own homes. The convention hosted virtual panels online branded as "Anime Expo Lite" on YouTube and Twitch. Funimation and Aniplex also hosted separate events concurrently titled "FunimationCon 2020" and "Aniplex Online Fest."
Properties like Naruto, JoJo's Bizarre Adventure, Fire Force, Lupin the Third, Sword Art Online, Uzumaki, Attack on Titan, The Promised Neverland, and Demon Slayer, all had a noticeable presence during the weekend. Although there weren't any official Toonami show announcements made, some of the news exhibited at these events will likely be a precursor to the announcements being planned for the upcoming Adult Swim Con on July 23-25, 2020, in lieu of the cancellation of San Diego Comic-Con and other conventions this year due to the pandemic.
Some of the notable news of interest to Toonami viewers are included below:
---
JoJo's Bizarre Adventure
During the Viz Media panel, Ray Chase (the voice of Bruno Bucciarati) noted that they have finished recording their lines for Golden Wind. Although we are still waiting on an official return date, this could be a good indication that it won't be long until JoJo's Bizarre Adventure is back on Toonami to air the final 11 episodes of Golden Wind. As with other shows, JoJo's Bizarre Adventure experienced production delays due to voice actors having to work from their homes due to the COVID-19 pandemic.
Other Toonami-related news from Viz Media include:
---
Fire Force
The second season of Fire Force premiered on Friday on MBS and TBS in Japanese television and simulcast on Crunchyroll and FunimationNow stateside. On that same day, Funimation commemorated Fire Force's return by premiering the first two episodes of the new season dubbed on the virtual panel stream.
New cast members for the season premiere were also announced, that includes:
Cherami Leigh as the First Pillar
Zeno Robinson as Ogun Montgomery
Rob McCollum as Pan
Mark Allen Jr. as Karin
Madeline Morris as Inca
Megan Shipman as Young Arthur
The new season also brought some new theme music, with the opening theme titled "Spark-Again" by Aimer, while the ending theme is titled "ID" by Cidergirl.
No official word on if and when Toonami will be airing the second season yet. Last year, Fire Force premiered its first season during Anime Expo week, while it was announced to be joining Toonami during San Diego Comic-Con week. If season two's road to Toonami follows a similar precedent, we should hear a premiere date relatively soon (likely at Adult Swim Con).
---
Lupin the Third
On Friday night, Discotek premiered the Lupin the Third special, Goodbye Partner by livestreaming it on YouTube. The regular cast reprised their roles for this feature film, joined by:
Ryan Bartley as Alisa Cartwright
Lizzie Freeman as Amilka
Chris Hackney as Frederic Chopin
Dorah Fine as Madam President
Brook Chalmers as the Chief of Interpol.
For those interested in adding this film to your collections, the Blu-ray can be picked up at Amazon for $29.95 USD.
---
Sword Art Online
During the Sword Art Online panel at Aniplex Online Fest, Aniplex released a new trailer for the final cour of the Project Alicization story arc.
The trailer features Sinon, Leafa, Lizbeth, Silica, Klein, and the rest of the show's recurring characters joining Asuna and the knights in the Underworld to save Alice and stop the invasion. But with massive numbers and power from Gabriel's forces, everyone cries out for Kirito to wake up from his comatose state.
The trailer also revealed the newest ending theme song, titled "I will" by Eir Aoi.
Sword Art Online will resume its season beginning on July 11 and will be simulcast on Crunchyroll, FunimationNow, HiDive, and Hulu. The final cour was originally scheduled to premiere in April, but was delayed by three months due to COVID-19.
It was mentioned by the panelists that the dub will be continuing in August. Aniplex has not released any further details as of this time and Toonami has yet to comment regarding the show's return.
Bandai Namco showcased the newest Sword Art Online game: Alicization Lycoris. The game will be out on the PS4 and Xbox One this Friday, July 10.
---
Uzumaki
During the Production I.G. panel at Anime Expo Lite, Jason DeMarco and Maki Terashima-Furuta revealed some news bits regarding the production of the upcoming Uzumaki limited series in addition to other co-productions between Toonami and Production I.G.
Jason promised fans that the Uzumaki anime will be the best adaptation of Junji Ito's work, and hopes that the short will be successful enough that they will be able to create more anime adaptations from Ito. Uzumaki will be four episodes in length, with a premiere date still to be announced. Maki has noted that production has experienced slight delays due to the COVID-19 pandemic.
Uzumaki anime director Hiroshi Nagahama also recorded this message to viewers, which you can see below. (h/t to @Murillos14 for this.)
Besides Uzumaki, Jason mentioned that he is working with Maki on three other anime productions, one of which will be revealed in the near future. Production I.G. producer Rui Kuroki stated that the work is "something Production I.G. has never done before."
Further information regarding Uzumaki and this new anime production will be revealed at the upcoming virtual Adult Swim Con on July 23-25, 2020.
---
Attack on Titan
To get fans prepared for the upcoming fourth and final season of Attack on Titan, Funimation and Kodansha will release the completion film, Attack on Titan: Chronicle, in theaters later this year. This film will recap the events from the previous three seasons. The final season is scheduled to premiere later this fall.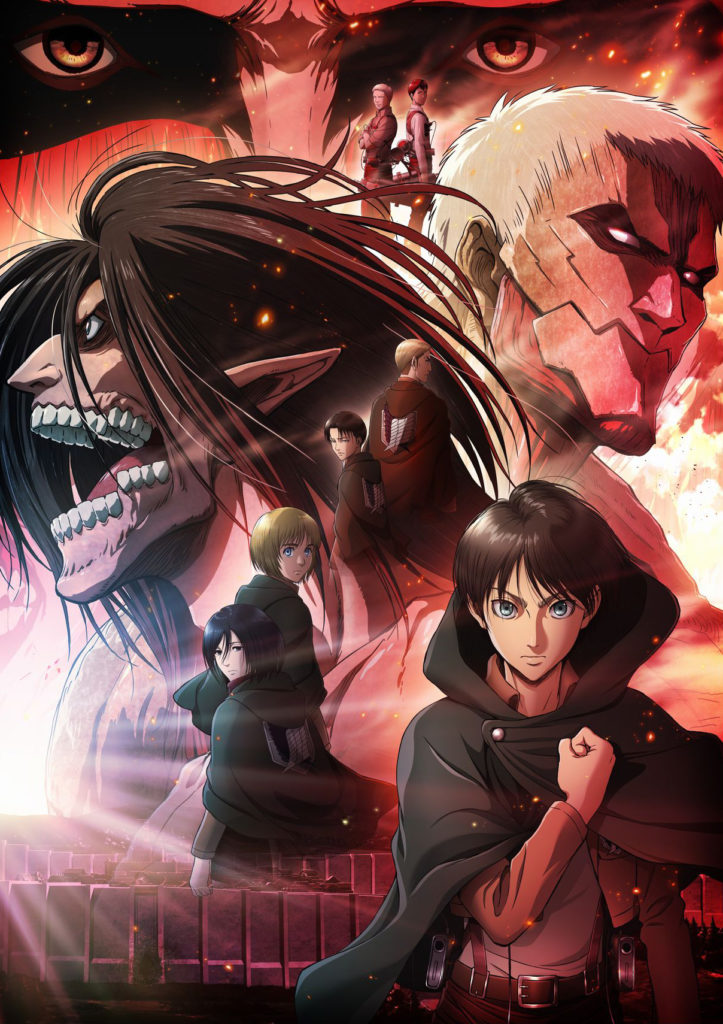 ---
Demon Slayer
Aniplex has partnered up with Funimation for the theatrical release of the upcoming Demon Slayer film: Mugen Train. The film is scheduled to premiere in Japanese theaters on October 16, with a release in the U.S. still to be determined.
Edit 7/9 @ 12:30 a.m. EDT: I previously mentioned that there are nine episodes of JoJo's Bizarre Adventure: Golden Wind left for Toonami to air. That is actually a mistake, there are actually eleven episodes left in the season. Toonami aired episode 28 of 39 back on May 30. Thanks to @WrldOfElegnce for the heads up.
What were your favorite events from Anime Expo Lite? What are your predictions for Adult Swim Con? Let us know by commenting below or directly on our social media. And be sure to follow us on @ToonamiNews and subscribe to our podcast on Soundcloud for future content and breaking news updates.