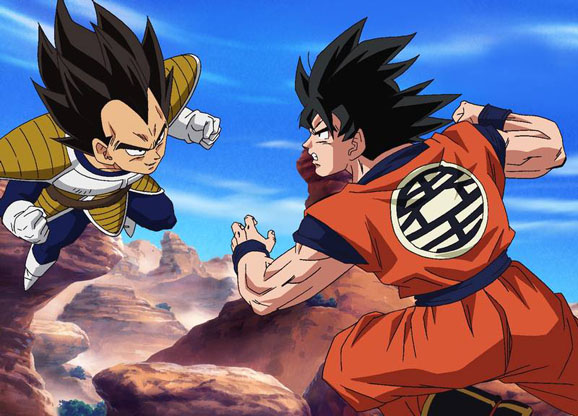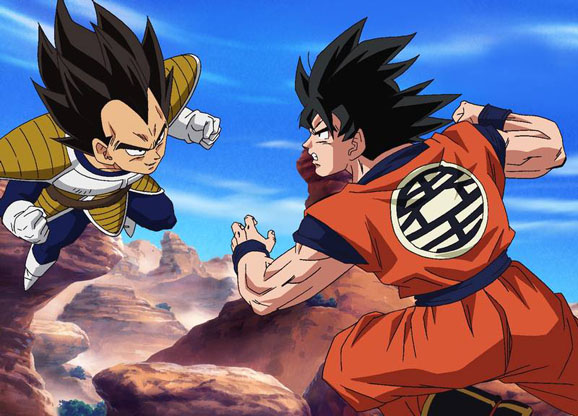 Starting Saturday April 18th Toonami will reclaim the 3:30AM time slot with the addition of a second airing of Dragon Ball Z Kai at 12:30AM. Because of this there will be a few schedule adjustments.
Sword Art Online II, which just premiered at 1AM will stay at 1AM while KILL la KILL will shift to 1:30AM and the recently moved Naruto Shippuden will stay at 2AM but InuYasha The Final Act will move to 2:30AM and One Piece and Attack on Titan will both shift down a half hour. Toonami will be followed by two episodes of the Cleveland Show and two episodes of American Dad bumping off the King of the Hill encore.
Here's the full Toonami Schedule starting in 3 Weeks:
12:00 AM – Dragon Ball Z Kai
12:30 AM – Dragon Ball Z Kai
1:00 AM – Sword Art Online II
1:30 AM – KILL la KILL
2:00 AM – Naruto Shippuden
2:30 AM – InuYasha: The Final Act
3:00 AM – One Piece
3:30 AM – Attack on Titan
We do not know yet for certain but it's very likely that the second DBZ Kai will get as the 12AM airings have been encored at 8PM and King of the Hill which is currently scheduled for 8:30PM will be losing its encore at 5:30AM with the recent change.
Let us know in the comment section below what you think of this development but bare in mind what day it actually is, April Fools.
EDIT:
This post is a joke, the schedule is not real. I'm leaving it here to look back on and have a laugh. -Editor in Chief, Sketch