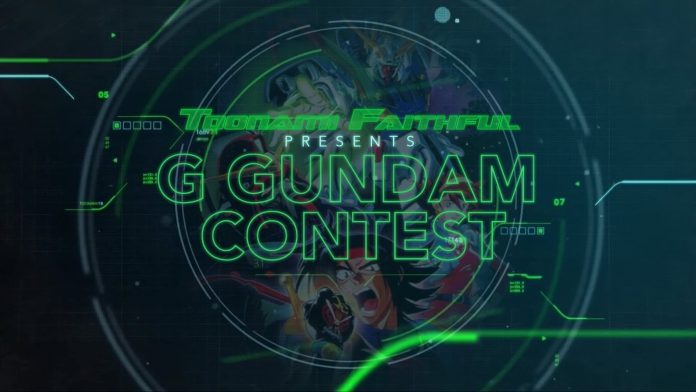 Update (1/10/19): The G Gundam Contest is back open. Please see rules on how to submit and the date you need to have your entries in by.
The Holiday Season is here and it's time for another contest and what better than to give out a show that a lot of us know and love called Mobile Fighter G Gundam. With the success of the last contest, we decided to once again do a contest where people submit a drawing of their favorite Gundam or character from the series. Here are the rules:
1. You must have live and have an address in the United States.
2. You submit your drawing to contactus@toonamifaithful.com.
3. Submissions can not be a photo of your hand drawn picture.
4. Only submit one drawing.
5. Only One Submission is per person is allowed.
6. Submissions must be in by Friday, January 31st, 2019 at Midnight.
Three winners will be selected in this contest. All three will have their drawing posted on all our social media accounts. As for prizes, here is what RightStuf has agreed to do:
First Place: G Gundam Ultra Set
Second Place: G Gundam Blu-Ray Volume 1
Third Place: $25 RightStuf Anime Gift Card
The contest starts now. You have any questions feel free to tweet @PaulPescrillo on Twitter or email at the email address above. Good luck.
You can purchase Mobile Fighter G Gundam now by going to rightstufanime.com on Blu-Ray and the Ultimate Edition as well. Get yours today.