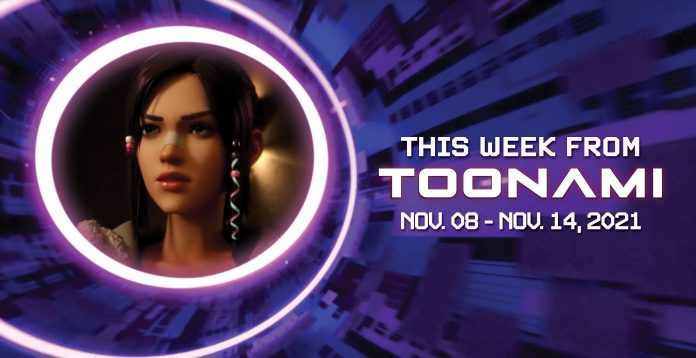 Welcome back to another installment of This Week From Toonami, your weekly round-up of everything Toonami-related that happened within the past week! Check out the news below to see what you may have missed, as well as highlights from this week's Toonami and projects from our staff.

Toonami announced some crazy schedule news this week, as the iconic action-cartoon block will air on a weekday for the first time since 2004. On Nov. 26, Toonami will take over Black Friday with an evening of all things Blade Runner, featuring Shinichiro Watanabe's Blade Runner Black Out 2022 animated short, followed by the featured film Blade Runner: 2049. At the end of the night, Toonami will air episodes 1-3 of Blade Runner: Black Lotus (which Toonami incorrectly announced previously as episodes 2-4). It's fantastic to see the block expand outside its usual Saturday night schedule. However, this is not a permanent schedule change.
Toonami debuted a brand new music video showcasing the series currently in the lineup called "Strength VS Power," featuring the song "Race Race" by Chris Devoe. It continues the legacy of bringing such wonderful extras to Toonami fans all over the country and one that we're sure many will enjoy!
A new Attack on Titan key visual was released this weekend in anticipation of the final season airing this winter. Fans are getting pumped for episode 76 to debut on Jan. 9. Hopefully, the remaining episodes will air on Toonami so that viewers can finish the story that has been a programming staple for some time now on the block. We will keep you updated if any news drops in the coming weeks!
My Hero Academia: World Heroes' Mission continues to be a massive success at the box office. While it performed well in Japanese cinemas, the movie has continued that trend in the U.S., opening at the second spot over the weekend. The title is already the highest-grossing film for the My Hero Academia franchise, earning over 10 million stateside. It would appear that My Hero Academia's popularity hasn't dwindled and has continued to be a big player in the anime and film market as well.
Netflix's Anime Festival finished this week, and many new projects were announced to be in the works or released soon. Top of that list was the much-anticipated JoJo's Bizarre Adventure Part Six (Stone Ocean), which will be available to watch on the streaming service worldwide on Dec. 1. Many JoJo fans have been waiting for this adaptation, and we are close to the finish line to see why this particular arc is so beloved!
But that wasn't the only series mentioned. Netflix will also debut the second season of the Ghost in the Shell: SAC_2045 anime everywhere in 2022. Shinji Aramaki and Kenji Kamiyama direct the series, the same duo behind Blade Runner: Black Lotus (Black Lotus). The new season will be animated and produced by Production I.G. and Sola Digital Arts, which is also the studio animating Black Lotus. Previous installments of Ghost in the Shell: Stand Alone Complex aired on Toonami in 2012.
Netflix also announced plans for a couple of live-action series based on shows seen on Toonami like Yu Yu Hakusho and Gundam from that same festival. As of now, the Yu Yu Hakusho's live-action adaptation is planned for Dec. 2023, while Netflix didn't give a date for the Gundam project. But the streaming company did show off a still image teasing what fans should expect!
And in case you weren't ready for more live-action adaptations of beloved anime titles, Netflix also revealed the main cast of the upcoming One Piece live-action series! Starring Iñaki Godoy is Luffy, Mackenyu is Zoro, Emily Rudd is Nami, Jacob Romero Gibson is Usopp, and Taz Skylar is Sanji. The cast was highlighted in a video talking about how excited they are to play these iconic characters and how much love and care they will put into making this series. Many are excited about the prospect of how this will look and cannot wait to see what is in store! And don't fret One Piece fans, creator Eiichiro Oda released a statement about how much care was put into casting and that he is also listed as an executive producer of the show.
Curious about any news regarding the "Thousand Year Blood War" arc in Bleach? Well, you're in luck as Shueisha announced that Jump Festa this year will reveal more about the final storyline of the manga that will be adapted for an anime! The event will take place this Dec. 18-19. There will also be other presentations revolving around Toonami series like Demon Slayer, Dragon Ball Super, My Hero Academia, and Prince of Tennis. It should be an exciting event to keep your eyes on down the line!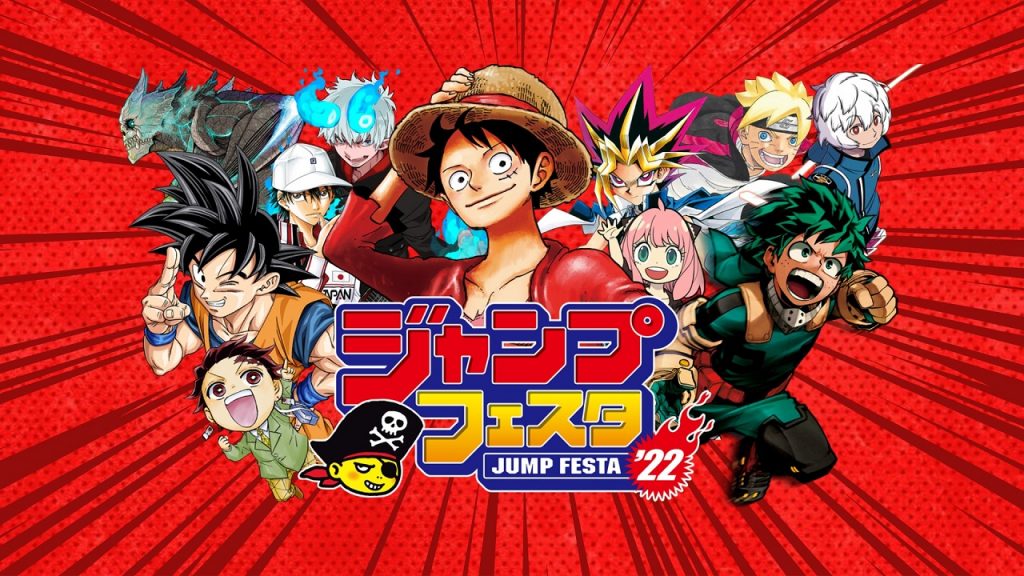 The official website for Lupin The Third announced that its newest season will run for a "half-year continuous run," with the second part debuting in January of 2022. A key visual was showcased with this latest news, and the newest part will focus on the keyword "woman." What that will mean can be anyone's guess, but it's exciting to learn that more Lupin The Third Part Six is on the way!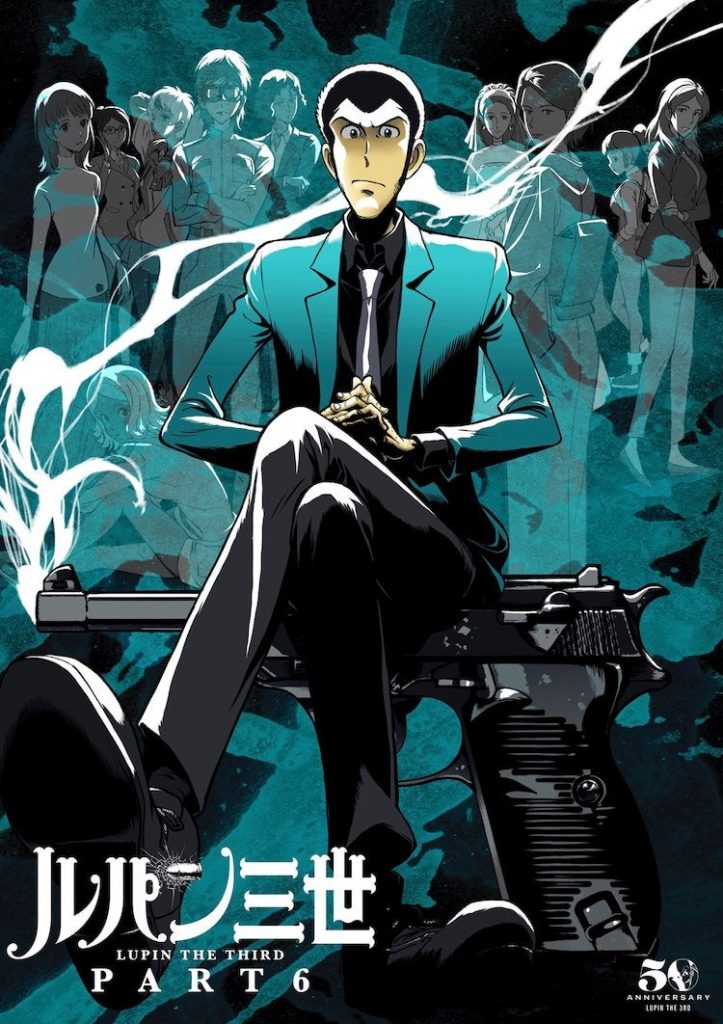 Did you hear that? No, it wasn't Naruto saying "Believe it!" as he and his squad make a drop toward tilted towers. It was the groan of Editor-in-Chief CJ Maffris as he learned about the collaboration between Fortnite and Naruto Shippuden. We aren't sure what exactly the collaboration event will entail when it goes live on Nov. 16, but we can assume that cosmetics involving the property will make their way into the game. Make sure you tweet at CJ all the rewards and prizes you can get from the video game!
FUNimation announced that tickets are available for the latest Sword Art Online film Sword Art Online the Movie -Progressive Aria of a Starless Night-. Fans can now preorder their admission to seeing the latest Sword Art Online story, which will debut on Dec. 3 in the U.S. However, in a bit of sad news involving the franchise, the Phantom Bullet manga will finish in its next chapter that will debut on Dec. 10.
The author behind the hit titles Fullmetal Alchemist and Silver Spoon (Hiromu Arakawa) will be debuting a new manga! Titled Yomi no Tsugai, the manga will become available in January 2022, to which many fans will be keeping their eyes on how well this project is received.
Adult Swim's festival was happening this weekend, and during it, fans were treated to a new Rick and Morty animated short, Samurai and Shogun Part 2. Considering how many Rick and Morty shorts have been airing during Toonami, fans can enjoy another new treat created that I'm sure many will enjoy!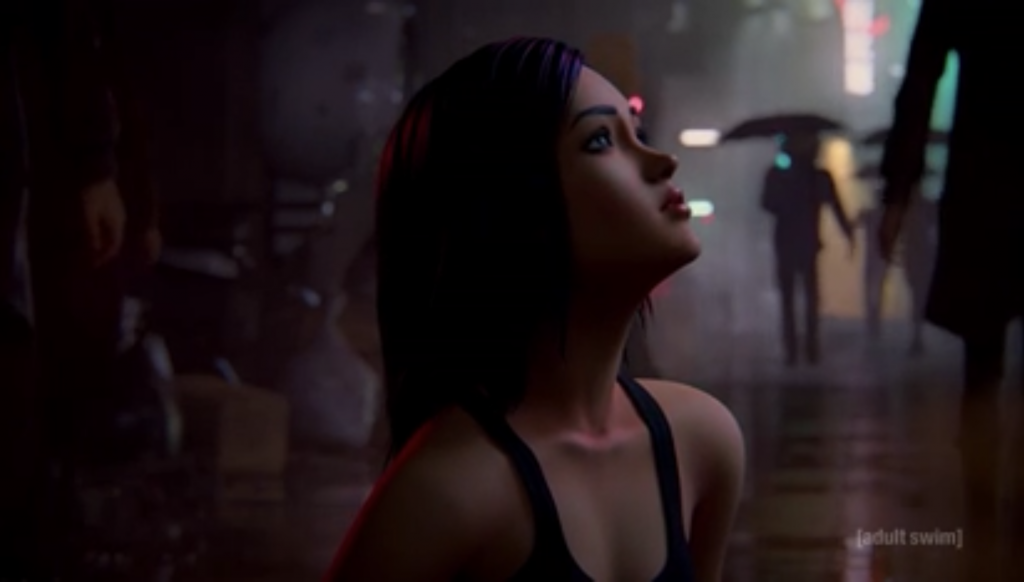 Blade Runner: Black Lotus kicked off the block with a double episode premiere that not only expands the world of the 1982 Blade Runner film but is also unafraid to draw inspiration from its roots. The series begins in 2032 as an amnesiac woman adorned with a black lotus tattoo rides in a shipping truck with a mysterious locked data device. Eventually, she makes her way to Los Angeles, California, searching for answers about the device. A gang attacks her, triggering the memory of her name–Elle–and where she lives. Upon her arrival home, she meets Doc Badger, who offers to unlock the device for her in exchange for keeping the gang from giving him any more trouble. Elle agrees and makes quick work of the gang boss before warning the other members to leave Doc alone. When she returns, Doc admits that he cannot unlock the data device but that he knows someone who can. He introduces Elle to his upstairs neighbor, Joseph, and asks for his help. Joseph reluctantly agrees and begins decrypting the device. While she waits, Elle sees a news report about Senator Bannister and Wallace Corp. CEO Niander Wallace, Sr. She recognizes Bannister as one of the people who hunted her in the desert. Suddenly, Elle takes the data device and tracks Bannister down, following him to his private balcony at a boxing arena. She confronts him for answers, and Bannister reveals that she is a replicant, a bioengineered being that appears to be human but may possess increased strength, speed, and intelligence. Elle declares that she is indeed a human and attacks Bannister, fighting until she knocks him over the balcony's edge and kills him. Later, Officer Alani Davis arrives with the Los Angeles police department to investigate the scene of Bannister's murder. Davis spots Elle and her lotus tattoo, so another officer gives chase, trying to stop Elle from fleeing the scene. More of Elle's memories return as she escapes and collapses as vivid flashbacks of being hunted with other Replicants flood her mind. She sees Joseph approaching, and for a moment, she is relieved until he raises his gun and shoots her. Meanwhile, Niander Wallace and his son Niander Wallace, Jr. discuss Wallace Jr.'s lack of progress in the field of memory development. Wallace Sr. receives a phone call that interrupts their tense conversation, and he learns of Senator Bannister's death.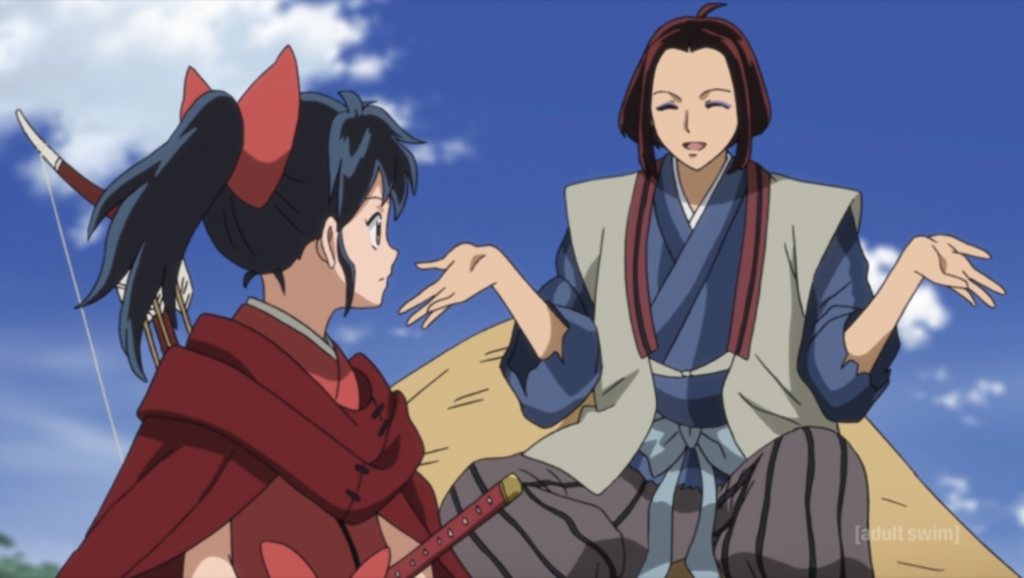 Riku offers to work together with Konton and Totetsu to lure the three princesses into a trap in Yashahime: Princess Half-Demon. He seeks out Moroha first and tempts her with a large bounty for Totetsu. The pair then find Setsuna and Towa, and Riku shares that he believes the dream butterfly is connected to Kirinmaru. The two decide to join Riku and Moroha in hopes that Totetsu will help them get more information about where to find Kirinmaru. They arrive at a temple where Totetsu is pretending to eat monks again. When he spots the princesses, he flees, leading them to the trap laid by Konton within a demonic energy barrier. Towa and Setsuna are separated from Moroha, and they quickly realize that no matter how far they run, they never seem to go far. Towa realizes that the world within the barrier is an infinite loop like a Mobius strip and that they must cut through it. They use their grandfather's ability to locate the vortex of demonic energy (which Inuyasha also used with his dragon-scaled Tetsusaiga) and cut through it with a joint attack. The energy from their attack not only destroys Konton's trap but also injures him. The competition heats up in Food Wars! The Fourth Plate, as the remaining competitors from Central and the rebels, face off for the fate of Totsuki Academy. Tsukasa and Rindo show off impressive displays of teamwork and synchronization as they prepare their dishes, while Erina and Soma continue to argue their way through making their appetizer. Rindo presents her appetizer first and wows the judges, even activating Azami Nakiri's Endowment ability, which causes the user to emit waves that removes their clothing and the clothes of others around them when they experience delicious, quality food. Soma realizes that Rindo and Tsukasa have the upper hand, and he decides to utilize Erina's god tongue ability to elevate his appetizer. At last, the pair begin to work together, albeit slowly and still with some friction. When Soma presents his appetizer, Anne and Decora are amazed at the skill level in unconventionally combining flavors and textures. Even Azami Nakiri admits that Soma has executed a unique pâté de campagne. However, he quickly cuts down Soma's pride by declaring that his dish is too large and loud to be considered an appetizer, so his team will not earn any points for it.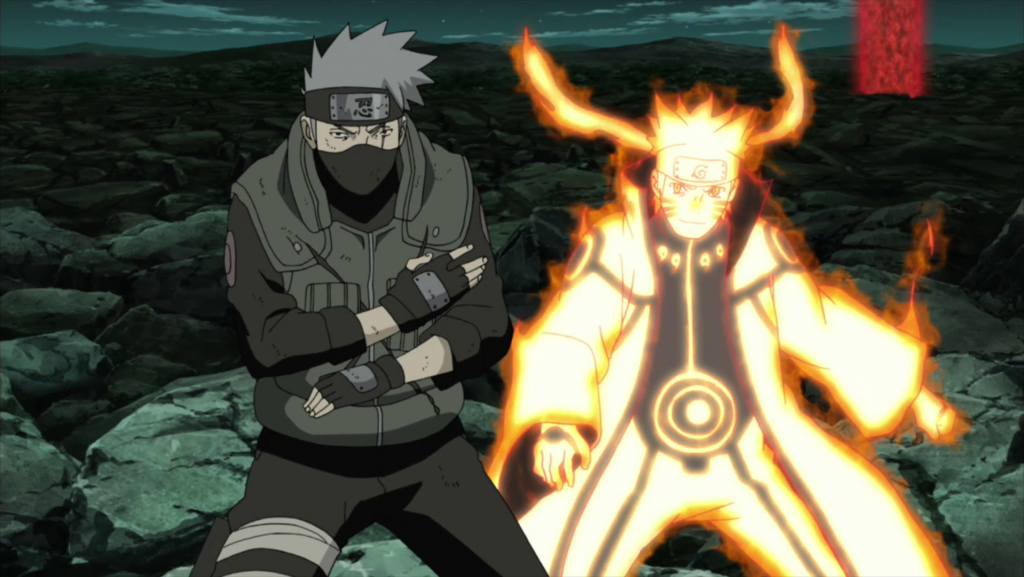 Naruto: Shippuden returns to the Great Ninja War front, where Naruto attempts to attack Obito and Madara with an energy attack from Kurama. Madara dodges the blow and swiftly captures both Kurama and Eight-Tails. Naruto tells him that he is the Hokage's son and declares that he will not lose before activating Tailed Beast mode. Kakashi asks Obito what happened and why he decided to follow Madara, but his old teammate tells him he has nothing more to say. He attacks with a shower of shuriken and then transports Kakashi to another dimension. Meanwhile, the wooden dragon statue absorbs Kurama's chakra. Kakashi warps back to the real world, and then he and Guy attack Madara and Obito's remaining shuriken to save Naruto. Eight-Tails and Kurama attack the Demon Statue of the Outer Path, and its chakra disappears. However, in its place is the revived Ten Tailed Beast. In Fena: Pirate Princess, Fena awakens on a rowboat with Salman and Otto en route to an island to meet with an old friend, Yukihisa Sanada. Yukihisa explains that he and his family used to serve Fena's father many years ago, and he presents to her a clear stone left behind by her father. After meeting the other ninja living on the island and attempting to reconnect with Yukimaru, Fena cuts her hair and declares that she will take up her father's mission to find the connection between the clear stone and a place called Eden.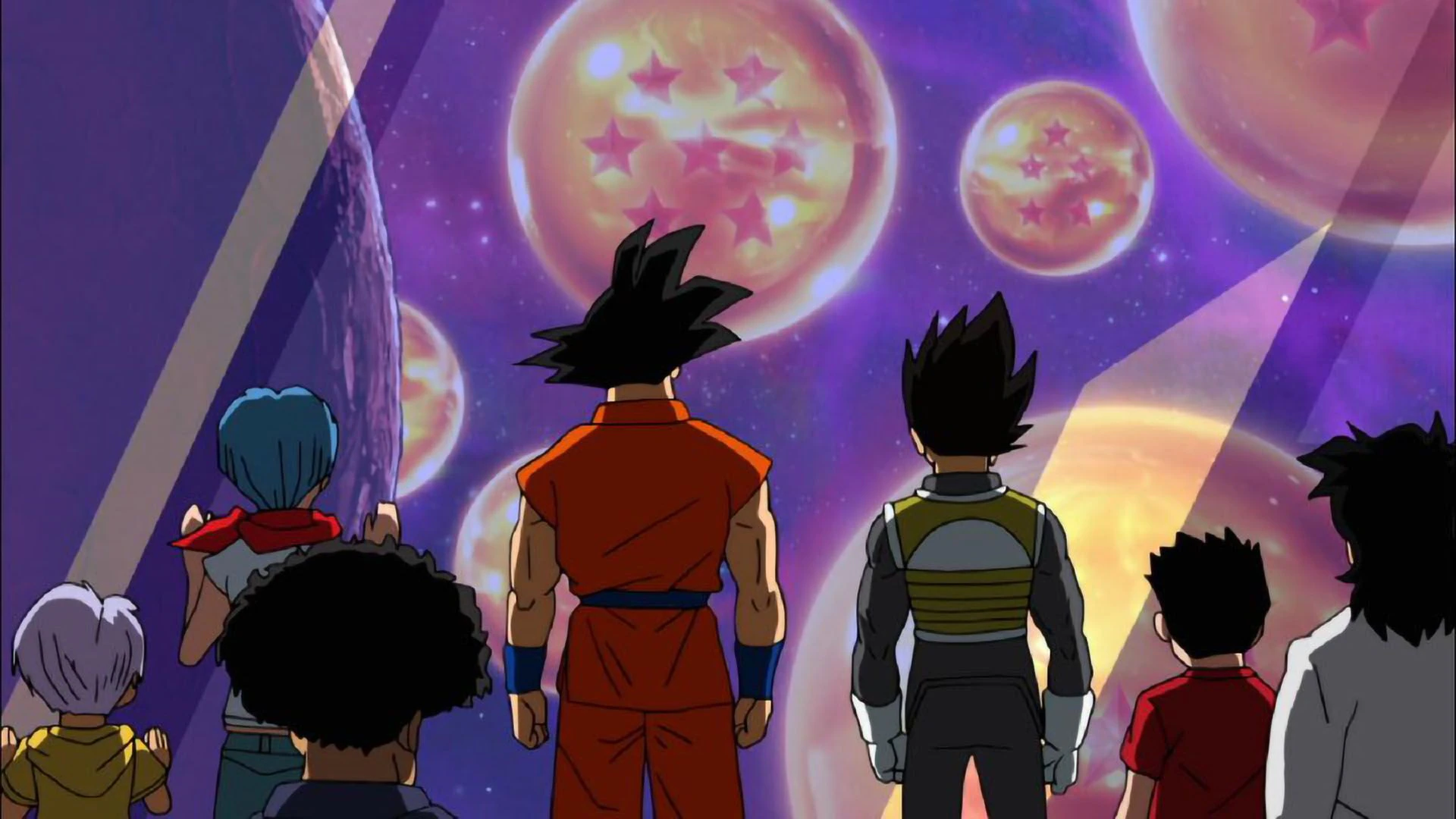 The Kingdom of Science launches the Steam Gorilla in Dr. Stone, kicking off the final battle against the Tsukasa Empire. Senku and his friends have only twenty minutes to take Tsukasa's soldiers out and seize the Cave of Miracles. At first, the Steam Gorilla survives the booby traps until it topples over with Gen inside. They also implement a new weapon with a copper dome to emit a sonic blast that knocks the Tsukasa Empire soldiers unconscious. In the end, Senku and his friends succeed in taking the cave with no casualties. However, victory isn't won so easily when Hyoga and Tsukasa arrive and incapacitate Ukyo. Both leaders refuse to give up, and they prepare to fight one last time. Goku and his teammates make a pit stop at Beerus' planet to pick him and Monaka up before heading to the tournament arena in Dragon Ball Super. Beerus is certain that Monaka will be Universe 7's trump card because he is more powerful than Goku. As they approach the tournament planet, the team catches a glimpse of the Super Dragon Balls and are amazed by their monstrous size. Champa's team is introduced, including a young Saiyan named Cabba, a Frieza look-alike named Frost, and an assassin named Hit. Vegeta asks Cabba how Frieza didn't wipe out his planet. Cabba tells him that he doesn't know who Frieza is, and he also explains that Saiyans are a peaceful people in Universe 6, compared to the power-hungry beings of Universe 7. The tournament finally begins, starting with a written exam. Everyone passes and continues to the next round, except for Majin Buu, who fell asleep during the exam.

We added a new installment to This Week From Toonami called "From the Fans." We recognize that the Toonami community and anime community at large have an abundance of creative individuals, and this will be a space to highlight their work! This week, Anime News Network (ANN) did a video talking about how a final episode of a series can ruin the overall experience, with Fena: Pirate Princess at the crosshairs of this topic. Watch the video below, and then let us know your opinions about the series' final episode.
If you would like to see your work featured in this section, tag us on our social media pages or contact us via email. We can't wait to see what you've been working on!

Back by popular demand, on the latest episode of the Toonami Faithful Podcast, it's ladies' night once again. Happy Kuro Kitty hosts a discussion talking about when fanservice in anime can hurt the overall enjoyment. Joined by Staff Writer Umeko Long and Director of Social Media Celia Rose, the panelist get "down and dirty" on a subject that has been mentioned time and time again, and what series can do to not only have provocative moments but in a tasteful and more satisfying way! However, the ladies do take some time to talk about the first season of Harley Quinn after it aired on the block earlier this year!
Toonami Faithful had the honor and pleasure to get an advance copy of the first three episodes of Blade Runner: Black Lotus (Black Lotus). Being a massive fan of the entire franchise, Staff Writer Varun "VLordGTZ" Gupta wrote a premiere/preview piece discussing the first three episodes. Gupta was impressed at how nicely Black Lotus fits in the overall story of Blade Runner and enjoyed the fights and music. He does talk about some of the weaknesses of the CGI anime, but overall felt pleased and cannot wait to see where the series goes from here. Curious about everything he had to say? You'll have to check the article to find out!
Sadly, we were a bit delayed in bringing you a new behind-the-scenes interview from the documentary, What Toonami Means To Me. Thankfully, we finally published the full interview with Brandon Winckler. He has always been in awe of the programming block. Winckler would talk about how Toonami helps inspire everyone to do good and how impactful the series and performances were for him to pursue an acting career. If you want to hear the complete discussion, head on over to our Patreon page to listen!
Our sister podcast, The Demon Slayer Podcast, released another episode this week! Hosted by VLordGTZ, he is joined by Bryan "LaserKid" Johnson, JMac, and Meowth900 talking about the fourth episode of the second season, as it still adapts the Mugen Train arc.
Staff Writer Sakaki recently translated an interview with the newest Chief Editor at Shounen Sunday, Kaunori Ooshima. In it, Ooshima is asked about Detective Conan reaching a huge milestone, new manga Frieren: Beyond the End of the Journey becoming a huge hit, and the anime adaptations for the mega-popular Komi Can't Communicate. And while print manga has been seeing a decline, digital marketing has helped make the business thrive. If you want to check out the entire interview, make sure you read it all here. (As of note, Sakaki is not a professional translator, so there might be a few inconsistencies in his translation).

Did you enjoy this week's Toonami? Let us know by commenting below or directly on our social media. You can follow us on Twitter, Instagram, and Facebook. You can listen to the Toonami Faithful Podcast on Soundcloud, iTunes, Spotify, etc. for interviews, discussions, and breaking news updates. Listen at the link below or on your podcast platform of choice:
C.J Maffris is the Editor-in-Chief at Toonamifaithful.com. He also produced and directed the Toonami documentary, What Toonami Means To Me. Feel free to follow CJ on Twitter @SeaJayMaffris
Celia Rose is the Director of Social Media for ToonamiFaithful.com. Feel free to follow Celia Rose on Twitter @planetstwinkle