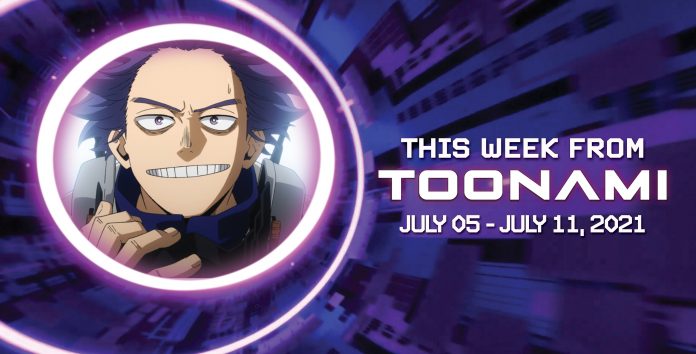 Welcome back to another installment of This Week From Toonami! The theme for this week is "announcements." Why? Because there are quite a few upcoming announcements for Toonami originals and titles that have aired on the block previously. Read on to find out when the news will drop, and be sure to follow us on Twitter and Facebook so you won't miss them!

Toonami had another game review for fans to enjoy on their latest broadcast. This week they played Ninja Gaiden: Master Collection, giving it a solid 7/10 score. The collection includes Sigma, Sigma 2, and Razor's Edge, which many fans should remember. While the graphics got a nice upgrade, both the camera and not much new content added in, T.O.M felt that there was a missed chance to give Ninja Gaiden fans more of an incentive to get a copy of this collection. Many hardcore fans probably will, but for casuals, it might be better if they looked elsewhere.
Fans continue to await new details involving Toonami's original programming ventures anxiously. This week there was a significant update for the Blade Runner: Black Lotus anime, with a panel scheduled on July 23 (8 p.m. EST). At San Deigo's Comic-Con virtual event, fans will have a first look at how the project is coming along and be joined by the directors, voice actors, and co-creator of Toonami Jason DeMarco. The news also revealed how many episodes will be included in this project and both the English and Japanese cast! Toonami Faithful has every angle covered and will keep our fans updated when we learn more.
Fans of gen:LOCK also have something to look forward to at this upcoming San Deigo Comic-Con (Comic-Con@Home). On July 24 at 9 p.m. EST, fans will get the chance to get a first look at the new season to find out what's in store for our main heroes. Joined by the cast and crew (which includes Michael B. Jordan and Dakota Fanning), it should shape up to be an exciting event for Toonami fans to check out. We don't know if there will be an announcement if the series will be joining Adult Swim, but it is something Toonami Faithful will stay on top of to keep everyone informed.
Fans will know more information about the second season of Demon Slayer soon! The official Demon Slayer Twitter announced that a special, titled "Kimestu TV, New Information Announcement Special," will broadcast on July 13 at 7 p.m. (in Japan), and fans in the U.S. should be able to see that on Aniplex's YouTube page. Besides a trailer shown at Anime Expo Lite, fans will learn even more about the anticipated second season's debut on the horizon.
The latest issue of Weekly Shonen Jump revealed that Demon Slayer is inspiring a new story that will be available on July 16. The novel is titled Kimetesu no Yaiba Novelize: Yūkaku Sennyū Daisakusen-hen (Operation Infiltrate the Entertainment District Arc). Shuka Matsuda is writing it, and Koyoharu Gotouge will be drawing for it. This newest story will now be the fourth novel inspired by the original manga!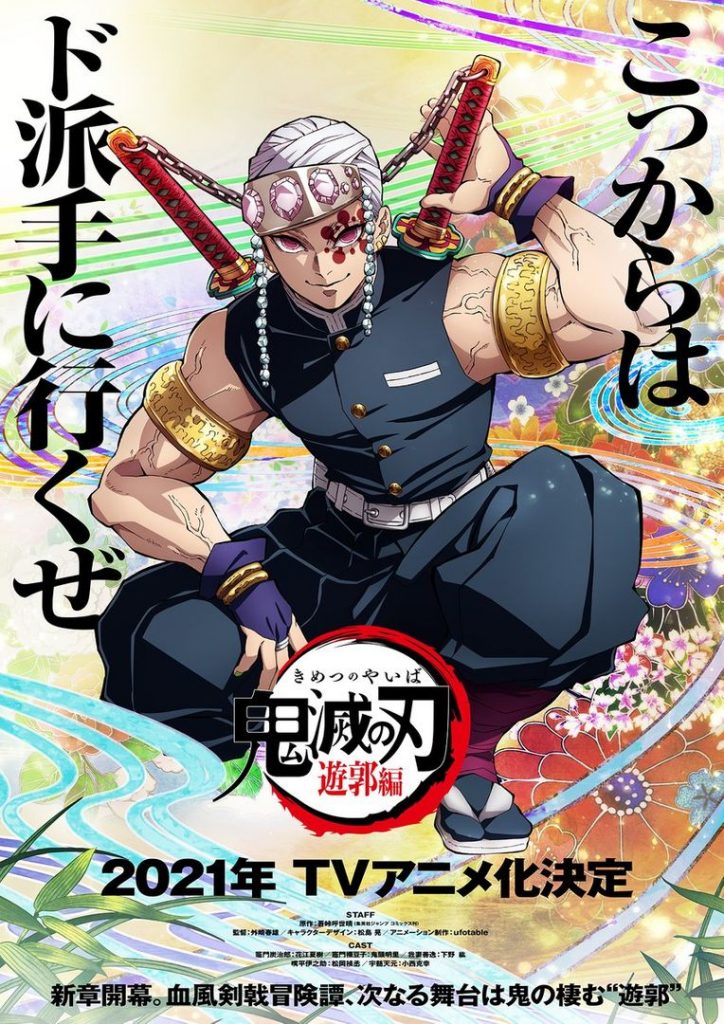 Fans of Sword Art Online got another teaser trailer for the upcoming film -Progressive- Aria of a Starless Night. Over the weekend, the official website posted a 30-second and 15-second trailer, and designs of how the main characters (Kirito, Asuna, and newly joined Mito) will look in the movie. Fans in the U.S. are still waiting patiently for news regarding when it will be available to watch (with Japan having to wait till Oct. 30 this year).
And finally, the creator of Fullmetal Alchemist Hiromu Arakawa will be writing a new manga for Square Enix's Monthly Shonen Gangan. In celebration of Fullmetal Alchemist's 20th anniversary, the magazine highlighted previous art exhibitions, previewed preparations for a Hirakawa's next art book, announced digital releases for Arakawa's one-shot comics in Japan, and more!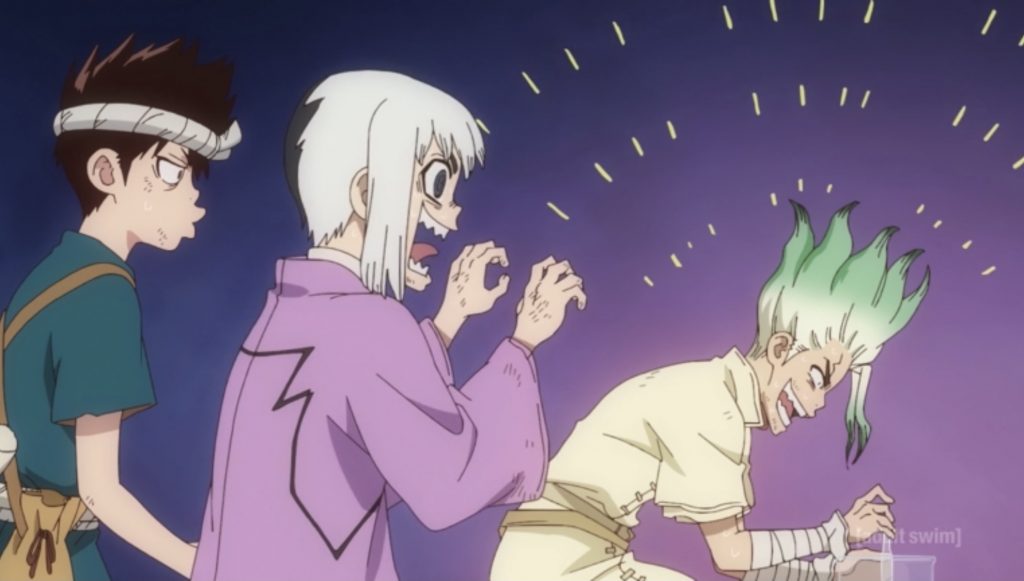 The fifth and final training match between Class 1-A and Class 1-B begins in My Hero Academia. Monoma targets Midoriya right away and smooth-talks him in an attempt to trick him into revealing Class 1-A's strategy. Midoriya ignores Monoma and focuses on taking his opponent down instead. Suddenly, Midoriya's Quirk changes, and whips made of black energy spring from his fist. He panics and attempts to control the whips to no avail. All Might asks the other teachers to stop the match for safety concerns. Uraraka grabs hold of her classmate and begs Shinso to use his brainwashing Quirk to help calm him down. After the Quirk takes hold, Midoriya finds himself back in the landscape from his dream, where he meets a previous user of One For All. The spirit explains that the black whips are his Quirk and that One For All is made up of multiple Quirks passed on from each person that has inherited it. As the spirit begins to fade away, he reminds Midoriya that the predecessors of One For All are supporting him and that he will be the key to completing the Quirk's ultimate form. Senku and Tsukasa face off in Dr. Stone in a battle that will decide once and for all whether the strength of science will reign supreme in the Stone World. Senku's friends use the techniques they've learned to hold back Hyoga's and Tsukasa's attacks, but the two men prove to be a formidable enemy to beat. Meanwhile, Senku, Gen, and Chrome manage to craft enough nitroglycerin to send across the battlefield on paper airplanes. Ukyo also joins the battle with arrows dipped in nitroglycerin. Realizing that they cannot compete with the explosive power of nitroglycerin, Tsukasa's army surrenders. Negotiations open between Senku and Tsukasa, where it is revealed that everything Tsukasa had done until now was for the sake of his sister. She was declared brain dead when he was a young boy, as he desperately searched for something that could heal her. Ultimately, Tsukasa decides to join forces with Senku to use the revival fluid to recover his sister.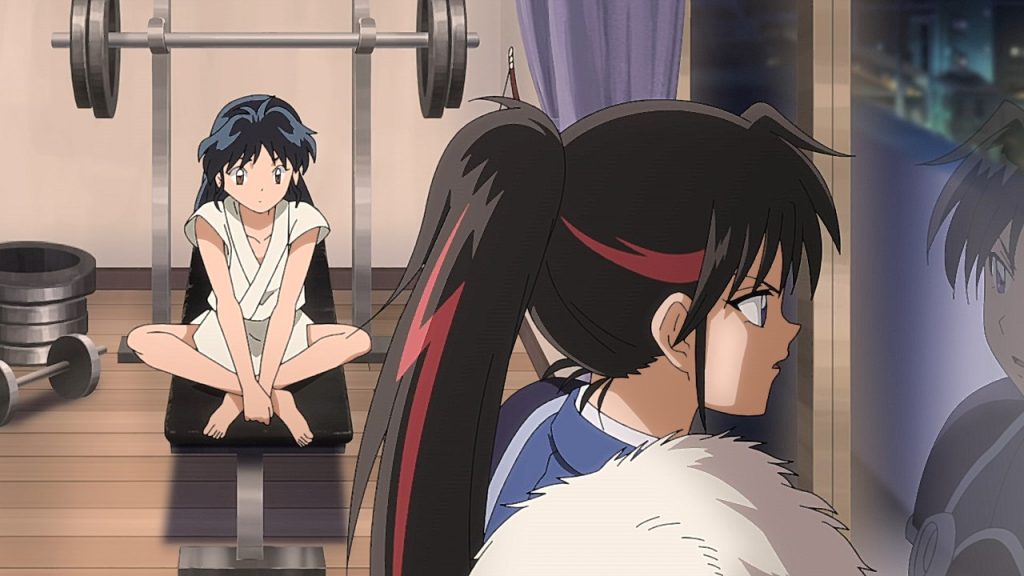 Towa and Setsuna are reunited for the first time in ten years in Yashahime: Princess Half-Demon, but Setsuna has no memory of her sister at all. Towa quickly defeats the centipede demon, and Setsuna and Moroha retrieve their pearls. A root demon suddenly possesses Towa, and she begins to attack her family. Moroha tells Setsuna to use her demon slayer tools to stop the adversary, but Setsuna opts for brute force. The root demon then leaves Towa and possesses her little sister Mei. When Setsuna declares that she will cut the monster out of her, Towa stops her and begs her not to harm Mei's face. Setsuna uses moon moth powder to put Mei to sleep and kill the root demon. Later, Towa is recovering from using her demon energy and overhears Moroha talking to Setsuna about being cursed by the Dream Butterfly, which prevents Setsuna from sleeping and dreaming and stealing her memories before being separated from Towa. Soma, Erina, Izumi, and Megumi continue their team food war training in Food Wars! The Third Plate. At first, Erina struggles to understand the unconventional ingredients choices made by her teammates Joichiro and Soma since they're not present in the French potato dish that they have been tasked with creating. She also observes Izumi's and Megumi's team, who are using different cooking methods and ingredients. She quickly realizes that, even though their methods are unconventional, they're still similar to the original cooking style and are used intentionally to enhance aspects of the final dish. When both teams finish, Senzaemon declares that they will judge each other's creations. When asked to point to the winning team, both teams choose the other as the winner. Soma and his friend's rendezvous with Azami and Central at the train stop. When Azami demands that Erina cooks for his team because of her seat on the Council of Ten, Erina gives up her place and rejects her father so that she can compete for the sake of her friends.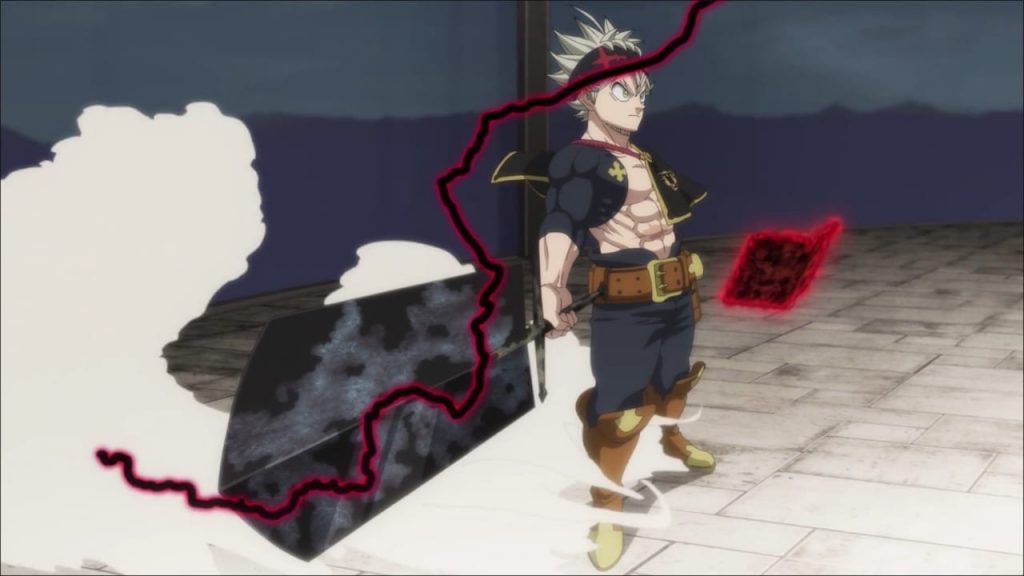 Black Clover kicks off the Spade Kingdom Arc six months after the Black Bulls and other magic knight squads began their training in the Heart Kingdom. While spying on the Spade Kingdom, Queen Lolopechika notices that soldiers from the Spade Kingdom are moving a castle along her kingdom's border by gathering mana from captive Spade Kingdom villagers. Asta (literally) soars into action to stop the soldiers, now able to wield multiple swords and having a physically more muscular physique than before. He makes quick work of the soldiers using anti-magic techniques he learned early in his training and rescues the villagers. Noelle, Mimosa, and Finral arrive to heal them and help return the Spade Kingdom citizens to their homes. However, they tell the Black Bulls that they have nowhere to go since the Spade Kingdom took over their city and turned it into a base for soldiers. Lolopechika devises a plan to get the city back, and the Black Bulls drive the soldiers out. Naruto: Shippuden continues to walk down memory lane, this time from young Kakashi Hatake's point of view. He struggles to cope with Rin's death and losing his teammate Obito so much that he can't even focus during missions. Meanwhile, the Third Hokage Sarutobi tells Danzo that he is planning to retire and appoint a replacement. Danzo argues that Orochimaru, one of the Legendary Three, would be the best choice, but Sarutobi ultimately decides to pick Minato Namikaze. Not long after he becomes Hokage, Minato assigns Kakashi to the ANBU Black Ops and says he wants the young ninja to become his right-hand man.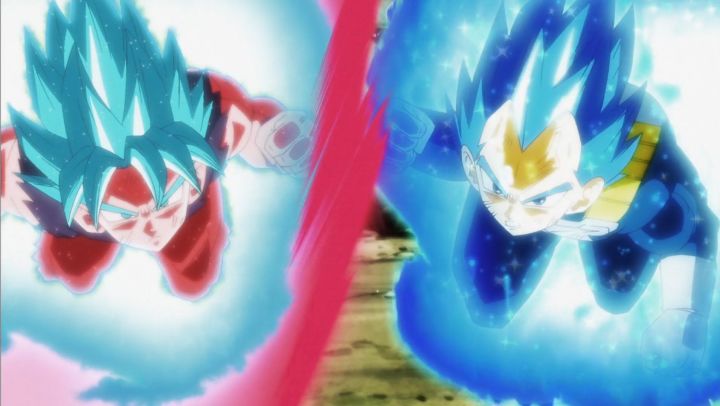 In Attack On Titan, Queen Historia and the other Paradis leaders learn the truth of Zeke's plan to use the Rumbling, including using Historia to produce as many heirs with royal blood as possible. Hizuru ambassador Kiyomi Azumabito visits to negotiate aid with Paradis, and she learns that Mikasa is a long-lost member of the royal family. Despite her pleas, Mikasa declines Kiyomi's invitation to Hizuru. Meanwhile, the question of who would take on the duties of receiving Titan powers weighs heavily on members of the Scout Regiment. Staff writer Umeko reviewed this episode during its initial airing, which you can read here! Tensions begin to rise in Dragon Ball Super following Vegeta's overwhelming defeat by Jiren. However, despite the loss, Jiren acknowledges Vegeta as a warrior and advises him to rest. Goku decides to pick up where Vegeta left off and starts powering up. Since his usual attack strategies have proven to fail against Jiren, Goku decides to plant ki landmines around Jiren via teleportation. However, Jiren can sense the landmines and jumps away just before they explode. Goku uses one last landmine to split the rock they're fighting on and kick Jiren from behind, throwing the giant fighter off-guard. He teams up with Vegeta and unleashes his Super Saiyan Blue Kaio-ken. Remembering his promise to Cabba, Vegeta also powers up to Super Saiyan Blue, but this time with a flashier form as he pushes himself past his limits to summon as much of his energy as possible. 

The latest episode of the Toonami Faithful Podcast was published as host Andrew "Sketch" Hingson looks at other anime blocks around both in the U.S. and Canadian airwaves. He is joined by C.J Maffris, Happy Kuro Kitty, Steven Oz (his first appearance on the podcast), and special guest Jesse Betteridge who hosts the Zannen, Canada Podcast. Betteridge gives the panel a lengthy history lesson on anime in Canada, while the rest of the group discusses the anime blocks in the U.S. and why they worked and what might have ultimately been their demise. It's a long episode but well worth the listen (especially C.J's closing line).
In a fun rendition of our "dish of the week" tweets, social media manager Steven Oz decided to try his hand at a recipe from the Food Wars! manga. Feeling inspired? Send us your dishes inspired by the culinary franchise using the hashtag #ToonamiTalkback.

Did you enjoy this week's Toonami? Let us know by commenting below or directly on our social media. You can follow us on Twitter, Instagram, and Facebook. You can listen to the Toonami Faithful Podcast on Soundcloud, iTunes, Spotify, etc. for interviews, discussions, and breaking news updates. Listen at the link below or on your podcast platform of choice:
C.J Maffris is the Editor-in-Chief at Toonamifaithful.com. He also produced and directed the Toonami documentary, What Toonami Means To Me. Feel free to follow CJ on Twitter @SeaJayMaffris
Celia Rose is the Director of Social Media for ToonamiFaithful.com. Feel free to follow Celia Rose on Twitter @planetstwinkle.