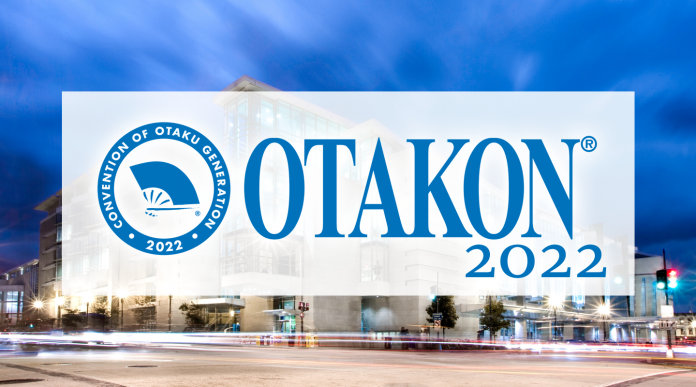 It's admittedly difficult to describe an entire convention experience in one article accurately. There are little moments that collectively give us a complete picture of what attending an event is like. And it always feels daunting when I have to do so, especially for a bigger audience. I wrote one for my own outlet (unashamed plug here), but that's more of a personal thing I do on weekends to help my creative outlet get that scratch it needs. Baring my entire soul to the Toonami Faithful readers on enjoying an event I've been attending for a few years feels much more bold and daring. And honestly, bold and daring might be what this article needs, as it was a much bigger deal than last year's Otakon and even Crunchyroll Expo, which I attended immediately afterward. And it's such a stark contrast to where we were from 2021, where every convention felt like it was on life support due to how few people showed up to large gatherings (understandably so). As things changed, events went from barely doing anything to texting us a selfie with a cavalcade of guests. Otakon is back with a vengeance, and it provided me the biggest smug grin as if to say, "I lived." So what happened at Otakon, and what will Toonami fans want to know from the event last month? I'm happy that things are returning to normal for those who venture to these gatherings and provide a ton of fun that I couldn't get enough of while attending.
Otakon ran well last year (proof of vaccination, masks, etc.), and staff strictly enforced these things for the most part. It stayed the same this year, despite the massive uptick of guests, and even with a larger crowd getting to where I needed to be (like picking up my badge) was an easy feat. And thankfully, it stayed that way throughout the entire convention. Despite how bigger crowds can lead to congestion or confusion, the staff handled it like the pros that they are and helped a ton in navigating people where they needed to be as well as keeping everything going on time. Kudos to them for doing their work because they seldom get credit when things are running well. But I am happy to report that things could not have been smoother.
Now the biggest draw with every convention is who will be on the guest side. It's something fans look forward to, and Otakon was able to capture some fantastic people to be at their event. And while I couldn't see every one of them (that would've been impossible), I could see some game changers to make my experience magical. Who, you might ask would I laud such a label upon at Otakon? How about the guy who voices Piccolo, Ace, and Shin? Got your attention now, do I? And that's just a few of the star-studded guest list that would be the envy of all anime fans. Aside from him, voice actress Mariya Ise, anime soundtrack musician Yuki Hayashi, Harumi Fujita, who has worked on video game soundtracks, and dub anime voice actors Beau Billingslea and Zeno Robinson. Otakon rolled out the red carpet and had an amazing turnout.
For myself, getting to see Toshio Furukawa was a must, considering how much I enjoy his work in voice acting. He was in attendance at the con with his wife, Shino Kakinuma, the latter of who runs a voice acting school back in Japan. Their rapport was funny, and Kakinuma knew her stuff about voice acting, and I even got to participate in voice exercises with the two (as did a panel of many other people).Despite being in the biz for so long, Furukawa still has so much passion for voice acting that it's impressive. Perhaps his passion for voice acting is only second to his love for Piccolo. Seriously, the guy admitted that he has a room filled with Piccolo merch and even brought a reasonably large figure with him to the convention.
But I'd venture to guess that the most popular Japanese voice actress in attendance at Otakon would be Mariya Ise. She's pretty prolific regarding voice acting, but I think her most iconic role is perhaps Killua from Hunter X Hunter, a series that is a massive hit in Japan and the U.S. (especially thanks to a Toonami run!).I attended her panel, where we were treated to some of her anecdotes from her career. Including one where she almost didn't get the part due to her busy schedule! It's widely known that she and Megumi Han (Gon) were huge Hunter x Hunter fangirls before the reboot was announced in 2011, so you'd think she'd have had the role on lock. But due to her being cast in another anime around the time Hunter x Hunter was going into recording, she was locked out until she consulted with her producer, who put his job on the line to ensure she got the role. In the end, it came down to a phone call between her, the audio producer of the show, and the other lady who had been chosen to voice Killua instead. She picked up the phone, and the other lady did not, thus making history. And this is just one of the many stories attendees learned of Ise, which I always enjoy. It's what makes going to a convention special and why there's still a need to have them. You don't get these personal stories that make you feel a part of the conversation online—so being in a room to hear incredible tales from an actress I admire? It's a huge win, and I'm so thankful Otakon was able to have her.
Something that Toonami Faithful Fans might enjoy was what I got to experience when I was attending Yuuki Hayashi's panel. He's the man behind those slammin' tunes that make up the My Hero Academia OST. And while for Toonami fans, that might be their only experience of hearing Hayashi's work, there are many other series his music is in that anime fans might know from titles like Shaman King, Haikyuu!!, and Dragon Quest: Dai's Adventure (to name a few). But the biggest revelation I gathered from this panel was that composers make music without seeing the material. Imagine having to make a tune for a scene without seeing it. He also said that he prefers energy-pumping songs like "You Say Run" from My Hero Academia instead of somber ones. But the music-creating side of an anime will always be fascinating to me due to how that aspect can make or break a series. Even if a show isn't as impressive as we would have hoped, if the music is fantastic, that can be a tremendous saving grace for viewers. And funny enough, for another bit of "what could have been trivia," Hayashi at first was in training to be a gymnast before turning to music, so that's perhaps why he likes upbeat tunes to train to as opposed to sadder pieces. I certainly would be pumped for a sporting event from some upbeat songs instead of more down beat ones.
Besides all the guest panels, another aspect I'm sure many of you are wondering about are the much-anticipated news announcements. Anime fans love getting to know the latest scoops and enjoy that they are the first to know. Almost like a reward for attending, and while there was nothing on the Toonami front, there were still some colossal news reveals that had fans buzzing. There was two big announcements at Otakon, with one involving a beloved publisher that everyone looks fondly at in Discotek Media. That shouldn't be a surprise since they have made a home at Otakon by always bringing them fun panels through the years. Of course, the other major announcement came from a different area, but the news from Discotek Media blew everyone's mind. They acquired the Urusei Yatsura TV anime leaving a vast aura of euphoria that it finally happened. The energy in the room was something you just had to experience from the loud cheers and screams. I don't know if it'd ever show up on Toonami (and if it were, it'd probably be the reboot airing in Japan this October), but you should give it a shot when this release launches! For a quick summation, It's a screwball rom-com comedy of universal proportions, where an alien race comes to invade the planet but sees fit to give humanity a sporting chance to defend itself with a game of tag between one of their kind and a randomly selected human. Enter Ataru Moroboshi, who's unlucky, lecherous, and unpopular, who's up against the alien princess Lum. Through a bit of a misunderstanding, and a lot of luck, Ataru wins the game and saves the world, but now Lum thinks he's going to be her future husband and moves in with him, starting a strange and hilarious sequence of comedic hijinks. So it's a bit different from Takahashi on Toonami (Inuyasha), but there's a reason why she's a legend, and that series is part of that legacy. Not surprisingly, VIZ Media offers the manga in English, so if one wants a head start, they know where to look.
The other big news item is manga related, in the form of Denpa LLC picking up Mitsuru Adachi's Short Game short story collection. We live in an unfortunate reality where Adachi isn't popular here in the states, but I applaud the effort of Denpa taking steps to correct this cosmic wrong. And why this is a huge deal is because of how different Adachi's writing is compared to other manga artists. If I had to describe his style, it'd be "sports anime that aren't actually about sports." Sports are a thing the characters do, but it isn't what defines them, which is very different when you look at some of the more popular sports manga series out there. It's very laid back with some self-effacing fourth wall breaks that perhaps won't have readers rolling on the floor but will elicit a smile. Typically, one goes into sports series expecting long matches against hotblooded opponents, and while there is some of that in his body of work, he's made a name for himself throughout his long career by interweaving sports into everyday life with dry wit and heartfelt moments, as well as soft and gorgeous artwork. I realize some will also say this about their sports series, and I don't mean to deride other series. Still, something about how the every day is interwoven into his narrative with its dry sense of humor and very likable casts appeals more to me than the aplomb and hype associated with other sports properties. And since more people will be able to see for themselves about this difference could help propel Adachi's work further, which I'm all for, and I think many other manga experts feel the same way. If you're curious about his works, The Cross Game manga is available from VIZ Media. Meanwhile, the adaption of his most recent work, MIX, was simulcast and dubbed by FUNimation and is on Crunchyroll.
I could go on about anything and everything about Otakon, but overall? I enjoyed this year's convention and think it was worth not being able to get Ise's autograph (maybe next time). Joking aside, I don't think I've been to an event that had so much going on at once that was relative to most of my interests! A big shout-out to the guests and crew who ensured the con went as smoothly as it did, and I hope to see some of you there next year!
Sakaki is an editorial writer for Toonamifaithful.com and the Editor-in-Chief for Weekly Shougakukan Edition. You can follow Sakaki on Twitter @kiirobon.
Don't forget to listen to the Toonami Faithful Podcast, the best podcast to stay up to date on everything involving Toonami, and offer the best commentary about the best action cartoon block on the planet.