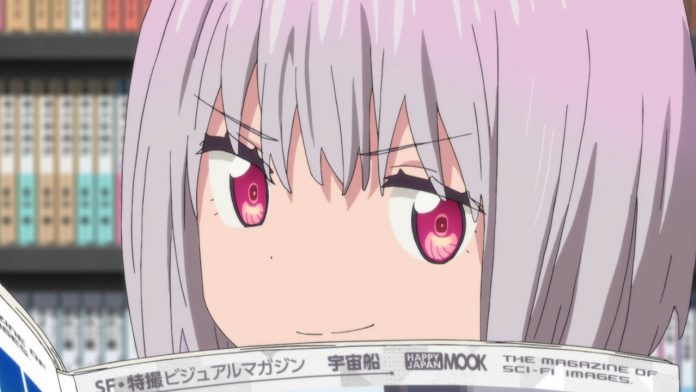 Suppose you've been in the Toonami fandom at any level within the past five years. If that's the case you'll have heard these suggestions/complaints at least ten times: "Toonami should air things other than the most popular shōnen," "Toonami needs to air some older shows," and/or "Toonami needs more mecha anime." In November 2020, Toonami took note of all of these statements and said "challenge accepted" by announcing Studio Trigger's 2018 production SSSS.GRIDMAN as the newest addition to the block. Hot off the heels of Assassination Classroom's successful run, SSSS.GRIDMAN delivered some much-needed flavor to the Toonami block that had first-timers and fans alike screaming with excitement and wonder.
SSSS.GRIDMAN follows the story of Yuuta Hibiki, an average high-schooler suffering from an inexplicable case of amnesia. Soon enough, he and two of his classmates (Sho Utsumi, his best friend pre-amnesia, and Rikka Takarada, the first person to interact with him post-amnesia) bear witness to kaiju attacks in their hometown. All of this leads up to the trio discovering that Gridman, a mysterious being known as a hyper agent, resides inside an old computer dwelling in a junk shop owned by Rikka's family. Yuuta and Gridman team up to fight these kaiju, created by an alien named Alexis Kerib and their fellow classmate, Akane Shinjo.
SSSS.GRIDMAN was an interesting and somewhat brave pick, even for Toonami's standards. On top of being a relatively overlooked series at its original Japanese airtime (Rikka Takarada's… figure notwithstanding), the series has quite a bit of history behind it. Based on the legendary 1993 tokusatsu (toku) series Gridman the Hyper Agent (Denkou Choujin Gridman) and its related American adaptation, Superhuman Samurai Syber Squad, SSSS.GRIDMAN served as a pseudo-sequel set in the same universe as the original series. Thanks to the original toku series and its resulting adaptation being close to 30 years old, there was some legitimate concern from the experienced, longtime Gridman/Ultraman fans that the show would lose a lot of new viewers pretty quickly (a problem that was very-well expressed by Toonami Faithful staff writer Celia Rose). Thankfully, the presentation and story of SSSS.GRIDMAN allowed even the folks that have never seen a toku or a toku-adjacent series save for Power Rangers to hop right into the action and enjoy the ride.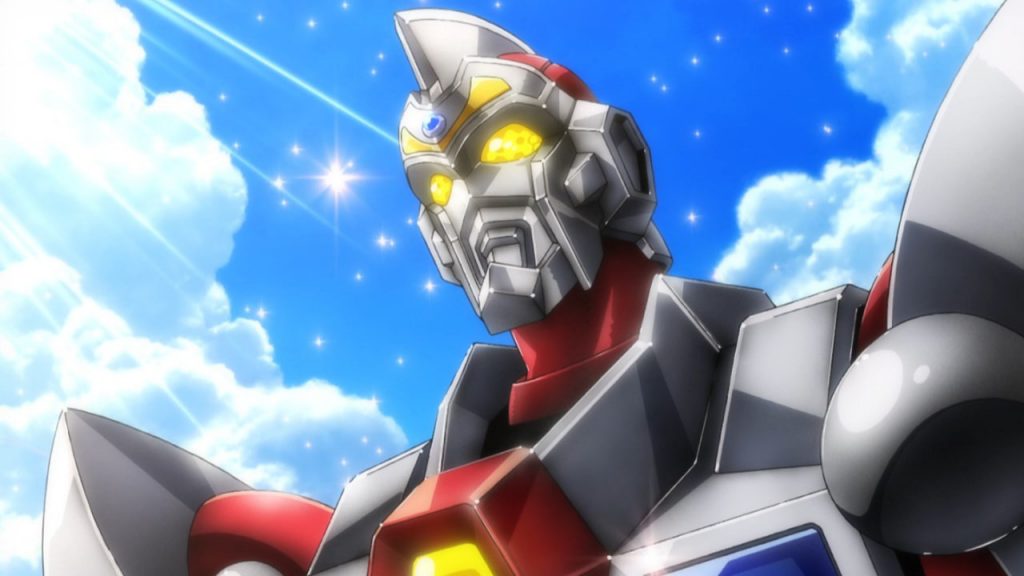 Pre-premiere reactions for SSSS.GRIDMAN covered the entire spectrum: overabundant joy from the series's biggest fans, to indifference at a semi-recent, semi unknown title, and piqued interest at its pseudo-mecha stylings. The premiere left a lot of heads scratching but a lot of hearts yearning for more. As the weeks went on and the worldbuilding became clearer, more and more people joined in on the hype-posting, resulting in some of the most activity I've seen from a "new" (as in a show that isn't a new season or continuation of a Toonami regular) Toonami series in a long time. Twitter user NeoUltimo enhanced the experience for Toonami viewers by dissecting every episode of SSSS.GRIDMAN and delivering a bevy of fun facts and references to the original toku series and other media that were so lovingly woven within the anime. Along for the hype train was none other than Brandon McInnis, the voice of our leading man Yuuta. While voice actors live-tweeting a Toonami show they're a part of isn't necessarily a groundbreaking thing, you could see his passion in the level of fan interaction he engaged in, not to mention actually covering the original Gridman intro.
One of the most interesting things about SSSS.GRIDMAN's run happened during the airing of episode ten. Toonami inexplicably frontloaded the commercials to the beginning of the episode, right after the intro, and let the episode play entirely uninterrupted to the end. Due to the generally slow pacing of said episode, it was the right call. It was a one-of-a-kind event for an extremely impactful episode, and I'm unsure that we'll ever get something like that again.
While Gridman's journey ended with episode 12, the "SSSS" spirit is still being kept alive. In September 2019, almost one year after the premiere of SSSS.GRIDMAN, musical group OxT released the music video for the opening theme, "Union," that served as the epilogue of the series, showing the fate of significant character Akane Shinjo. Additionally, SSSS.DYNAZENON, a brand new anime set in the same universe as SSSS.GRIDMAN began airing on April 2, 2021. At the time of writing, DYNAZENON is currently ongoing, and a SimulDub has yet to be announced. Knowing how Funimation operates, it's only a matter of time until we get one, and, along that line of thinking, a probable Toonami airing for it in late 2021 or early 2022.
Did SSSS.GRIDMAN set your soul ablaze? Let Toonami Faithful know on their social media. Also, be sure to listen to the Toonami Faithful Podcast on your preferred streaming platform of choice and check out the two SSSS.GRIDMAN discussions that feature me! In addition, if you're a fan of nerdcore and anime rap, take a listen to my tribute track, "Akane Shinjo (Visceral)," based on the SSSS.GRIDMAN character of the same name!
Alien.Renegade is a former staff writer for Toonami Faithful, a Toonami-styled video editor, and music producer/rapper known for creating the "Alien.Renegade's Toonami Beats" series of mixtapes. You can follow him on Twitter @AlienRenegade
Don't forget to listen to the Toonami Faithful Podcast!