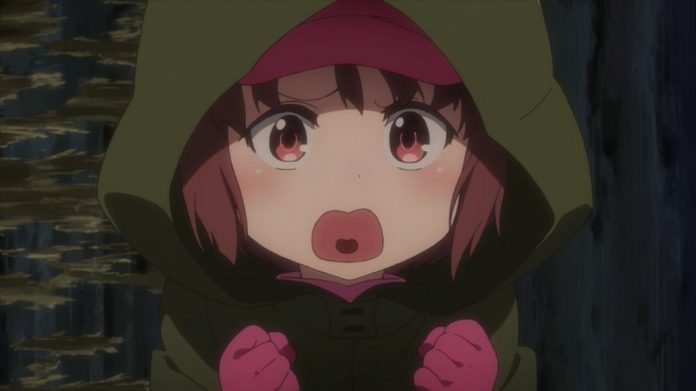 Anime NYC is in full swing, with many announcements coming from the convention. It's always an exciting time when a significant event brings all kinds of companies there to make a good impression with fans. The news that caught our eyes here at Toonami Faithful is that the spin-off series, Gun Gale Online will have its English debut on both Netflix and Hulu, which is odd since every other Sword Art Online series has made its way on television. So since the spin-off series isn't debuting on Toonami, it has led many to speculate about why this might be the case.
I just watched all of Sword Art Online Alternative: Gun Gale Online in one sitting. Extremely fun show. Have a picture of the best girl! pic.twitter.com/mntiQ0j0lx

— 🐸🐸 Frog-kun 🐸🐸 (@frog_kun) September 18, 2018
It is shocking that Gun Gale Online won't debut on Toonami because of the history of this property. It has the Sword Art Online name, making me believe that it has a ton of casual appeal and would draw a lot of fans to the block. Sword Art Online, for all the flack it gets, is still a widely recognizable anime, and one that I think by its name alone would draw the casual crowd as well as the hardcore anime fans. The same thing can be said for anything named Dragon Ball or Naruto; I come to expect all things Sword Art Online to air on Toonami. It was a hit, and it had buzz on social media (good and bad). So the fact that the English dub debut will air on another platform takes attention away from the block.
This will undoubtedly add another bullet to the argument that both Aniplex and Toonami don't have the kind of relationship they once had. It's tough to ignore. Lately, a lot of Aniplex's newer English dubs are finding their way to streaming services and getting locked up for quite some time. Shows like Erased, The Asterisk Wars, and Blue Exorcist: Kyoto Saga all found homes elsewhere instead of getting a run on television. It was especially troubling that Blue Exorcist: Kyoto Saga didn't get to air on television (to get an English dub debut) when the first series aired on the block before. I don't think that these two sides will NEVER talk to each other again. I do find it strange at how few of their newer shows have debuted on Toonami. Are these streaming services paying more to keep Toonami out of the running? Is Aniplex only offering these shows to streaming services? No one on the outside knows the answer. All I do know is that Gun Gale Online not getting on Toonami will be detractors' biggest weapon, because I bet many expected it to be picked up.
This makes me wonder about where Sword Art Online Alicization will air when the dub is ready. Having that show air on the block would give a clearer picture regarding the relationship of the two companies. The last time an Aniplex series aired on Toonami was back when Sword Art Online II debuted in 2015. That's it. And there have been a ton of exciting series Aniplex licensed that could have easily found its way to Toonami. Instead, we have this cat and mouse game where we aren't sure if the two sides are talking. Again, I don't think either side has an issue with one another. But I do find the lack of Aniplex shows airing on Toonami odd.
And then there's another theory that maybe Toonami said thanks, but no thanks. It isn't out of the realm of possibility. Some might say that it was too "moe" for it to be on Toonami (an argument I don't agree with). Or maybe Toonami is more interested in the fantasy setting when dealing with Sword Art Online. Plus ADR Director Alex Von David gave another thought on why Toonami might have said no. Due to the mass shootings that are rampant in the U.S., the block might have a different view about airing a series that is heavily surrounded by gun violence (game or not). I'm not sure if Toonami is sending a message like that, given that a lot of action shows have gun violence and a lot of older shows have it as well. But who knows, there could be other reasons why Toonami could have said no.
At the Aniplex industry panel:

"Did you guys like SAO Alternative Gun Gale Online?"
"YEAH!!"
"What did you like about it?"
"NO KIRITO!!"

— Release the Pumpkin Spyce (@Jonbaruby) August 10, 2018
I do find it troubling that Gun Gale Online won't debut on the block, mostly because I liked the series. It was fun watching a new lead character besides Kirito take center stage, and I happen to enjoy FPS games. So watching a series solely revolving around GGO was pleasant. I thought the characters were excellent, and I found the growth of LLENN to be a joy to watch. She despised how tall she was in real life, and tried to escape that self-hatred by playing MMO's and have an avatar that she considered more ideal (petite). So we have LLENN struggling with how she views herself and how she was able to come to terms with this as the show continued, thanks in large part to the people she meets in GGO. It's a message that I think many people can relate to.
Always watch out for the little ones ~ ! (via Sword Art Online Alternative: Gun Gale Online) pic.twitter.com/QfLTMRYuW7

— Crunchyroll @ #AnimeNYC (@Crunchyroll) May 17, 2018
Besides the characters (that I'm sure many Toonami fans would love), the animation and music are as strong as you'd expect in a Sword Art Online series. The combat in GGO wasn't as dull as I thought it'd be, considering it was with guns instead of swords. They were able to have fun with it and made LLENN look ridiculously strong (like Tracer in Overwatch). The gun battles were a considerable strength, and I think many viewers would enjoy them. Plus, one of the biggest complaints about Sword Art Online usually centers on Kirito as a lead character. And Gun Gale Online took that away. So it might have been a good decision for Toonami to debut this series.
I'd be surprised if fans will ever learn what kept Gun Gale Online from debuting its English dub on Toonami. Maybe the decision was taken out of their hands, and Aniplex decided to put this title (like many of their other titles) on streaming services, as they do not value a traditional television broadcast. Or did Toonami have the right of first refusal for that show and decided that Gun Gale Online wasn't in their plans? All I can say is that I'm saddened, because I'm a fan of the series (and the franchise) and believe it would have been a fun change from the main story of Sword Art Online. It also sucks for those who were cast in it, because they would've been happy to talk and tweet about the show with fans as it airs. Now all eyes are focused on when the English dub of Sword Art Online Alicization will be ready to air on television (which won't be for a LONG time). Could this mean that Sword Art Online Alicization might suffer the same fate? I hope not, because that would be a terrible loss for fans as well as Toonami. Because whatever happens to that series will be telling as to what is going on between Toonami and Aniplex.
This is a really exciting day for me. @aniplexUSA has just announced the English dub of SAO Alternative Gun Gale Online, and I can now share that I've been given the great privledge to voice the lead character Llenn! I cannot WAIT for you to see it! pic.twitter.com/u5nYmvROyM

— Reba Buhr (@rebabuhr) November 16, 2018
C.J Maffris is the senior staff writer for Toonamifaithful.com. Feel free to follow C.J on Twitter @SeaJayMaffris