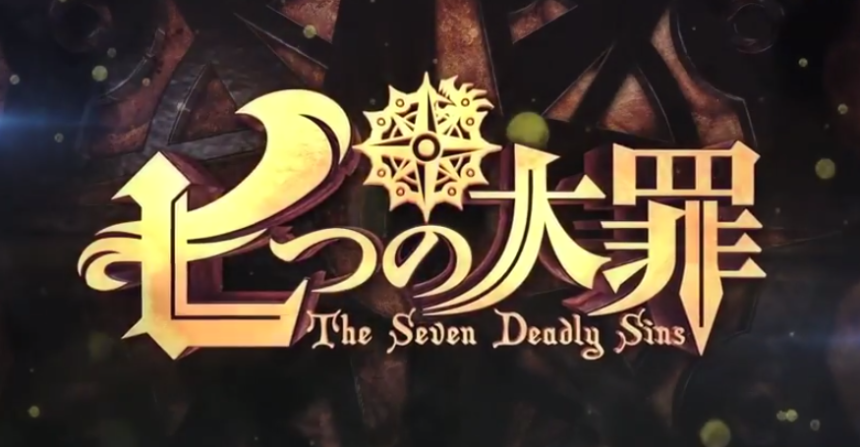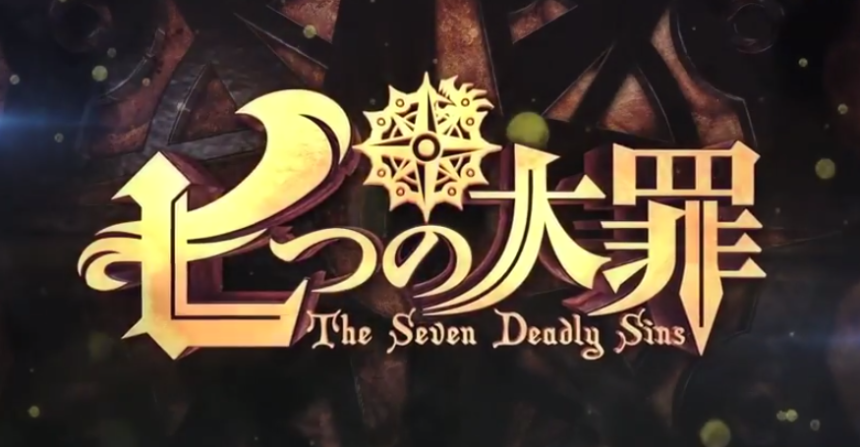 I'm sure everyone was just as excited as I was about Hunter x Hunter getting a home media release (and English dub) by Viz Media. Any news from New York Comic Con can distract fans from other important stories, especially when it comes to new (and popular content) airing on Toonami. But what might have slipped past anime fans attention is how another successful franchise will finally be released stateside. That's right, The Seven Deadly Sin will be arriving in the U.S. There's just one problem for some fans of the franchise, who would want it to premier on Toonami. Instead of a company like Funimation, Aniplex USA, or Sentai Filmworks getting the rights to the show, Netflix swooped in and captured the franchise for exclusive streaming rights. It's good that The Seven Deadly Sins will be available in the U.S, but due to what company gained the license, it will never air on the action block.
Netflix to announce The Seven Deadly Sins November 1 launch @ NYCC per http://t.co/JnDlIE0ADF https://t.co/BXgo7DSQzO

— WTK (@WTK) October 9, 2015
Speculation began back when Netflix had a webpage dedicated to the anime series, yet there weren't any episodes available. Netflix quickly took down the page, but revealed on Oct. 9 that starting in November, the series would be available for U.S. viewers. This isn't the first time that Netflix has jumped into the anime community, considering that they gained the same streaming licenses back with Knights of Sidonia. Sentai Filmworks later picked up rights to release the show for home releases, so this leads me to wonder if the same thing will occur The Seven Deadly Sins.
What's positive about Netflix releasing the show to the public is two-fold, considering that no one in the U.S. has been able to see the show yet (legally). I became enamored with the story thanks to the manga on Crunchyroll, with it quickly becoming one of my favorite franchises. So when I heard that an anime was made, I desperately wanted to watch it when it was debuting in Japan. Yet I (as well as other fans) couldn't find the show on websites such as Crunchyroll, Hulu, Funimation.com, or other legitimate streaming websites. So for American fans of the show, they could only rely on the latest manga chapter to keep up with the series. Now with the series about to become available, fans of the franchise can see how their favorite characters are animated (I'm very partial to see Hawk in all his glory). Exposure is important, and being able to have Netflix showcase the new series, could spread the word of one of the most popular manga titles out.
That's not me being dramatic, the manga series was a big winner during the 39th Kodansha Manga Awards (won the best shonen manga award). Thus making this writer believe that the franchise (if long enough) could become a mega-hit in the U.S. In fact, I think it could reach the level that a show like Bleach did in America. Right now  the series has one season at 24 episodes, plus a new season has been green lighted for 2016. That would be around 48-50 episodes for the series, which is already a decent amount for anime. That would put The Seven Deadly Sins on the same level as Magi and World Trigger (which are popular in their own right). But if the show can have 100 or more episodes produced, then it WILL garner the kind of popularity that shows like Fairy Tail and Naruto have. The longer the series, the more fans a show can accrue. The Seven Deadly Sins can rise to that level if the episode count reaches triple digits.
Of course some might be wondering if this show can warrant a triple digit count (due to how much an anime series can eat up the source material). It's very likely the shows' episode count can be over 100, if there are hiatuses to give the author (Juichi Yamaki) more time to write chapters. Right now the manga is around 143 chapters, and it's ongoing. Every chapter feels like an adventure when reading, especially since the manga is another take on a heavily romanticized time period. Readers are taken to Medieval Times to a land where there are demons, wizards, swordsmen, castles, good, and evil in on place. We see a princess (Elizabeth) look for aid for her country from seven criminals in the world known as The Seven Deadly Sins. She then finds the captain of the rouge group (Meliodas), who seems to be a simple bartender. There the two team up and try to find the rest of The Seven Deadly Sins, and thwart evil along the way. Throughout the manga we see great action scenes, terrific character development, and wonderful dialogue that all types of readers would love. So there's a lot to look forward to, especially since this story will be made available for North American fans.
The other positive when looking at Netflix's new acquisition, is that an English dub should be produced as well. Again, looking back at the Knights of Sidonia release, there was an English dub that was produced and now graces many anime collectors' shelves (or streaming libraries). It be exciting for fans wondering about who will be casted and how an English dub would sound. I for one would love to hear someone like Todd Haberkorn as Meliodas or Cherami Leigh as Elizabeth (just personal preference), but that will be unknown for a while (if an English dub is even produced). It's just another layer that give fans more reasons to be ecstatic about the move. Plus if the show does in fact recieve an English dub, it will gain more notoriety worldwide. As long as that happens, the franchise will be a major success.
So with all the positives I laid down, how could this be a situation where the people at Toonami wouldn't be happy? A big franchise will be released in the U.S. and has a strong chance receiving an English dub. That would normally mean The Seven Deadly Sins is on it's way to the action block, but it's trickier since Netflix is involved. This is just another example about where media will be heading for viewers. Streaming seems to be the future of entertainment when you look at what Netflix, Amazon Prime, and Hulu have done. We are now at the point where these websites are producing their own exclusive shows that are only available through their sites. The Seven Deadly Sins will fall into that same category with Netflix marketing this release as a streaming exclusive show. Thus it makes me wonder if this become the norm with anime arriving to North America. Which is a huge problem for Toonami's future (if that is the case).
With Netflix owning streaming rights, there is no way that Toonami can claim the show, until the deal expires and Netflix doesn't renew it. Anime News Network's Answerman (Justin Sevakis) painted a clearer picture about how Netflix's works when it comes to streaming exclusive anime. Of course the first sentence in his answer is "Netflix is a gigantic mystery", but did offer more as to what Netflix asks for when they gain streaming rights. Sevakis wrote about how the streaming website take only a few rights and do not ask for any physical media rights (i.e. how Sentai Filmworks released Knights of Sidonia). He would also talk about how long Netflix's contracts are. They are usually "three years on average". However, after those three years, I'm unsure if Toonami would be able to gain broadcasting rights to the show (that's if the contract ends after three years). I would assume that the rights to a show that debuted on Netflix would cost a fortune, especially since Netflix offers a lot of money to acquire the streaming rights.
Netflix is a popular website where people cannot function without the ability to use their services. Sadly, it can create a divide within the anime community for those who can afford it and who can't. Thus it can create and economic strife within the community (which is never a good thing).  The audience Netflix has is a lot wider than what Toonami can reach. That isn't a knock on T.O.M and SARA, but there have be instances where cable providers dropped Turner Broadcasting channels (which includes Toonami). Any time these types of contract disputes can puts Toonami in danger of losing a ton of viewers, since it's the fans that are held hostage in these negotiations. Netflix may have a monthly subscription, but it will never have a contract issue like Turner Broadcasting had. It will continue to stay online, until it becomes obsolete (or you cancel your subscription).
It's great that the franchise can have a wider audience, it just stinks how Toonami cannot gain more viewers through The Seven Deadly Sins (which I would predict would happen). That puts Toonami executives on the offensive to continue and find quality shows they can put on their block. Obviously Hunter x Hunter is on the minds of many fans, as well as Log Horizon just to name a few. Toonami doesn't have the type of money that a company like Netflix has to acquire shows. Marketing specialist for Aniplex USA, EJ Rivera, stated on ANN's podcast how expensive The Seven Deadly Sins series was. I can only imagine how much it would cost Toonami to get the rights to that show as well. How I see it, Toonami will stay away from extremely expensive productions and look at others dubbed by Funimation, Viz Media, Sentai Filmworks, etc. Once the first season of Knights of Sidonia contract expires, it will be interesting to see if Toonami can make an offer to showcase the show. However, as stated earlier, the expense might be too high for Toonami. Since the action block has started to stream Saturday's lineup (plus marathons of shows), it might cost more for to gain The Seven Deadly Sins onto their block. Hopefully more shows will stay away from Netflix so the Toonami audience can benefit from new shows getting dubbed.
Besides being bummed out about how one of the more popular franchises won't air on the action block, there's still a lot to like about this new deal. Fans should patiently wait for an English dub (which should happen since it has before). But there is always that one percent where Toonami can work some magic to gain the broadcasting rights of a show. I for one find it hard to believe it will happen, considering how Netflix wouldn't want to lose a growing fan base. After making "loud" move such as acquiring The Seven Deadly Sins, it looks as if Netflix will be interested in gaining more streaming rights for popular anime titles. That could then potentially block Toonami from getting these titles (which isn't the best thing to think about). It may look like the show will never air on the action block, but at least the show will be available for fans overseas.
*Thanks to Andrew "Sketch" Hingson for pointing me in the right direction to find out some important information! Follow him @Sketch1984
C.J Maffris is an editorial writer for Toonamifaithful.com. He is a huge fan of the Seven Deadly Sins series. Feel free to ask him questions about the show on Twitter @SeaJayMaffris