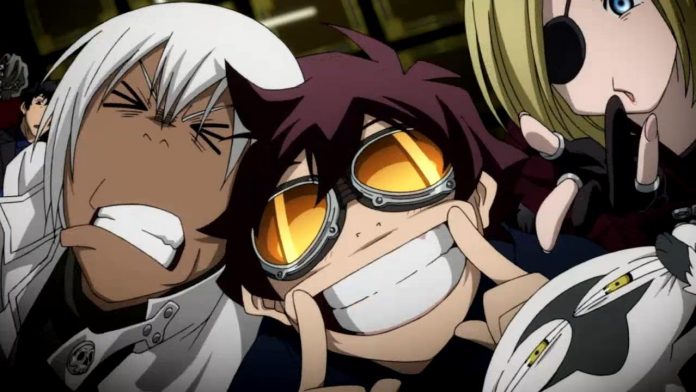 It came as an absolute surprise to everyone this past summer. Food Wars, the most unlikely of candidates, found a home on the better cartoon show among the heavy hitters like Dragon Ball and Naruto. Having seen half of the first season throughout my irregular anime viewings, I knew what to expect, but I wasn't sure how the general public would react. To my surprise, the reception to Food Wars from the Toonami Faithful exceeded my expectations. Every week, tons of viewers line up to rave about the late-night chef's special. Despite the anime debuting in 2015 and remaining popular among hardcore anime fans, Food Wars found a new crowd of unlikely fans from Toonami. 
A delightful surprise, considering that there's a sect of Toonami fans that believe that Toonami needs to air the most recent anime series to stay relevant. Food Wars, in addition to Toonami's long repertoire and a public poll held by Jason DeMarco earlier in the year, proves that this isn't the case. After all, Toonami helped expose overlooked shows like Michiko and Hatchin, Black Lagoon, and Casshern Sins to a much wider audience. While it is essential to have the fresh cuts on the block, many lesser-known gems get overlooked by western anime fans every year. A Toonami run of these hidden pearls from the last five years would be a perfect way to introduce casual viewers to a possible new favorite series.
91 Days
An interesting motif rarely explored in anime is the gritty, gangster aesthetic. While common in western media, gangster anime series only show up once in a blue moon. Almost every time the gangster genre does reappear, the series not only ends up being great but also brings something unique to the anime season. 91 Days is no exception. This series is a good old-fashioned revenge story about a young boy named Angelo Lagusa who's hunting down the Vanetti family, the mob family responsible for the murder of his family.
Earlier this year on the Toonami Faithful Podcast, I mentioned how much I liked Megalo Box because of how much more grounded it felt compared to other shows on Toonami. It captured that feel of the streets that a lot of anime haven't explored. That sentiment heavily carries over to 91 Days. It's a down-and-dirty, brutal action series that's set during one of America's tensest points in history. The setting carries the plot so well, and it hearkens back to classic western mob flicks like The Godfather. I'd love to have more doses of realistic grit on Toonami.  
Ushio & Tora
Back in 2011, Hunter x Hunter showed what a fresh coat of current-year paint could do to a 90s classic. To this day, it's still one of the most talked about action series in the anime world. In 2016, a lesser-known series from the 90s received similar treatment, but with very little fanfare. Ushio & Tora follows youngster Ushio Aotsuki as he accidentally unleashes a myriad of demonic creatures on the world after discovering an ancient demon sealed by the mystical Beast Spear in his basement. Ushio must now use the power of the spear and the reluctant help of the ancient demon, nicknamed Tora, to keep the human realm from being destroyed.
Ushio & Tora is extremely 90s, and I mean that in the best way. The art style, while slightly modernized, manages to keep the design sensibilities of the source material. The vintage look, brought to life by Studio Mappa, looks sublime. Not only that, but the story (despite being over twenty years old) held up spectacularly. Every character is colorful, fun, and have so much care put into them and their character arcs. Anime like this one don't come often, and I wish that more people gave it the love it so deserved.
Assassination Classroom
A good chunk of series that play on Toonami, while action-packed, has a nice balance of comedy alongside them. There are rare times where the comedy may border on absurd and give off the feeling that the show could work on Adult Swim proper as well as Toonami. Assassination Classroom is the non-Toonami series that I think comes the closest to fitting that odd balance of action and comedy. Assassination Classroom is the story about a class of flunky middle schoolers that is tasked with the extermination of a weird, yellow, octopus-like entity threatening to destroy the Earth. The yellow creature, while avoiding his death at the hands of these kids, decides to teach these low-ranked students and instill confidence, pride, and great assassination techniques to them as well.
I wouldn't necessarily call this one "underrated" since it was quite popular in both print and television media during its run. Although, the fact that it somehow didn't land on Toonami is pretty baffling. The overall premise and brand of silliness that runs rampant throughout Assassination Classroom is so "Adult Swim" it's not even funny. It's hilarious, but it knows how to drop the antics and get serious at the most critical moments. Not to mention, it's got so many inspirational lessons in it that I'd feel the editors could take so much utilize the series and make some of the most powerful of trademark Toonami speeches from it.
Blood Blockade Battlefront
Those of you that know me or have seen my videos on YouTube should have seen this one coming. Blood Blockade Battlefront is a 2015 supernatural action anime from the creator of Trigun. The story follows young Leonardo Watch as he traverses a monster-infested hellhole known as Hellsalem's Lot (formerly New York City) in search of an answer for his sister's supernaturally caused blindness. He turns to a secret organization known as Libra that keeps humanity from being destroyed by monsters and vampires.
Blood Blockade Battlefront is zany, action-packed, absurd, and just way too much fun. Everything about this series screams "Toonami" to me. The soundtrack, the humor, the feels, and the conflicting personalities of our heroes mesh perfectly on every level, and it's quickly become my favorite anime series. It's almost been five years since it premiered, and I haven't stopped screaming about this show not being on Toonami. I guarantee that I'll be shouting about it well into the new year.
With over 15 series that get a fresh English dub per season, I can understand how hard it is to keep up with everything. Of course, I know the problems that come with legal red tape in terms of broadcasting rights. Regardless, I'll always enjoy seeing Toonami experiment with both older and newer anime series alike. One of the greatest benefits of the block is the opportunity for fans to discover a series that may have flown past their radars. I hope that the success of Food Wars allows Toonami to continue to dig back into the crates on some excellent choice cuts. Which semi-recent series would you all like to see on the block eventually? Let us know in the comments or on our social media! Also, make sure you keep on (respectfully!) requesting your wishes to Jason DeMarco for a chance at a miracle!
Alien.Renegade is a writer and reviewer for Toonami Faithful, a Toonami-styled video editor, and the creator of many Toonami-inspired tracks. You can follow him on Twitter @AlienRenegade