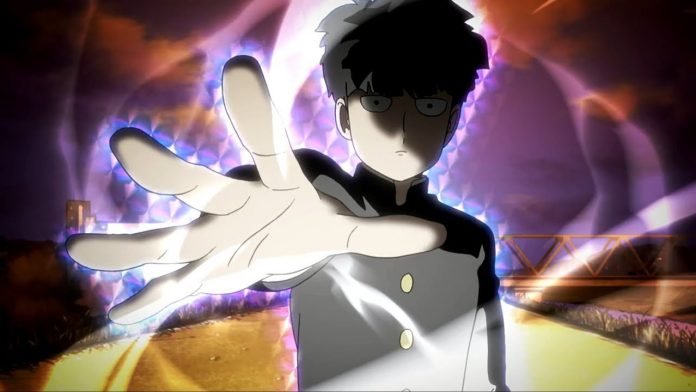 I'm only teasing with the title, as I am fully aware Mob Psycho 100 had a second season. The season has been lauded by fans on social media and became a huge hit among those who review the series. Many would cite Mob Psycho 100's second season as one of the best series not only of 2019 but of the decade. This franchise had an interesting tale about it coming to Toonami, as well as getting an English dub. Yet as another series returns to the iconic block (Sword Art Online), I'm left wondering. Why hasn't the second season aired on Toonami?
I can't believe we're dubbing Mob Psycho 100 Season 2

— Crunchyroll ✨ Vote in the #AnimeAwards! (@Crunchyroll) December 27, 2018
Getting Mob Psycho 100 on the block was no easy feat. The traction didn't start until the staff at Toonami Faithful mentioned in a simulcast piece how the series would be a great fit on the block. Since that article was posted, many Toonami fans agreed and began to request it in droves. It got so much attention that Chris Niosi sent a video where he and some Mob fans voiced their opinion on getting the series on the block. I even asked Jason DeMarco at Anime Expo 2017 about newer series they were looking into, like My Hero Academia and Mob Psycho 100. He would answer that they see the requests but wanted to make sure the series would have a longer-lasting impact instead of being a flavor of the month type of anime. So fans waited, waited, waited some more, and were ultimately rewarded with the first season of Mob Psycho 100. It felt great, and on the heels of season two being announced, many thought it was a forgone conclusion that the second season would air.
Yet here we are in 2020 with no word on whether the second season will see a Toonami broadcast, which is sad. Typically whenever Toonami picks up a series they do what they can to get the following series to air on their block. The recent examples of
JoJo's Bizarre Adventures
,
Sword Art Online
, and
My Hero Academia
clearly show that. If there are breaks in between each season, Toonami will wait till they can get their hands on it to air it on the block. And fans have come accustomed to Toonami getting later seasons when they are available. The Toonami Faithful are even anticipating the
second season of Megalo Box
to air on the block when the English dub is produced. Before
Mob Psycho 100
, the only other series that had a future season locked up or unable to be picked up was
Blue Exorcist the Kyoto Saga
(I can only assume Hulu paid a ton of money to keep that on their streaming service exclusively). It's a sad part of Toonami's history knowing that even in today's iteration a favorite series of some might not get a chance to fully air on the block. However, I haven't heard of any exclusivity with
Mob Pyscho 100
and assume that it's up for grabs, especially with how much time has passed.
Happy to return as Mitsuura in the English dub of Mob Psycho 100, season 2! Eps#1-9 are available for streaming now on both @Crunchyroll and @FUNimation!!#awesomejackettime#theeyeshaveit pic.twitter.com/fkWlCple0N

— Chris Cason (@Casonworld) June 26, 2019
As of now, the English dub for season two can be found on Crunchyroll and FUNimationNow. Both companies are more than willing to help Toonami and Adult Swim air their programs. After all, Adult Swim and Crunchyroll have a partnership going on with new content coming Toonami's way this year. So I'm puzzled as to why nothing has come to fruition for Mob Psycho 100's second season on the block. What's the hold-up? Is there not enough interest? Did it do poorly and wasn't worth the cost of licensing it? I'm not sure what the answer is, but I'm curious as to why.
I hope this doesn't begin a trend where only parts of seasons are picked up, as there are at least two series that come to my mind that didn't get to end on Toonami. It's weird, because as much as fans expected the second half of Sword Art Online: Alicization or Part Five of JoJo's Bizarre Adventure, I'd think many people also expected Mob Psycho 100's second season to be broadcast. It's an immensely popular title, and something that I enjoyed. The series is relatable in ways I wasn't expecting and poses some of the best questions when it comes to the character of individuals. Reigen is the best example of that. After all, he's scum taking advantage of people, duping them of their money and using Mob to his benefit. Yet he's instilled such incredible core values into Mob, which makes him one of the better teachers that has every graced Toonami. It's baffling (as well as terrific writing)! I'd love for more fans to have those kinds of discussions when watching a Toonami program instead of "why didn't show "X" get on the block?"
My guesses for a second show that could start on #Toonami on July 6th:

Demon Slayer Yaiba
Cells at Work
Mob Psycho 100 season 2
Dr. Stone simuldub

Personally I'm hoping for Cells at Work first or Dr. Stone so it's timely. Yaiba can replace SAO soon after. Mob may have to wait.

— Sketch (@Sketch1984) June 22, 2019
I'm only left to wonder as to why Mob Psycho 100 second season hasn't been on the block as of this writing. And I do hope that this article can rally the troops to get the next installment on Toonami because it was nothing short of fantastic. Studio BONES does a great job and left a huge impression not only on me but on many fans over the world. I don't think this is a case of Toonami straight dropping a series like what happened with One Piece and Boruto (with a possibility of Boruto returning down the line). But I am hopeful that at some point the second season will get a chance to air for the Toonami audience. It took a bit to get the first season to broadcast, so I'm not too worried about the time from its simulcast release to now. I find that Toonami fans want a story to be completed whether it was close to when the streaming audience got it or not. So they'll wait. And hopefully, the waiting will be rewarded down the line.
Happy b-day @ekimerer from the fans of Mob Psycho 100!! ❤️ pic.twitter.com/Q4GV6HFy4L

— Chris Niosi (@Kirbopher) July 6, 2019
C.J Maffris is the Editor-in-Chief at ToonamiFaithful.com. Feel free to follow C.J on Twitter @SeaJayMaffris