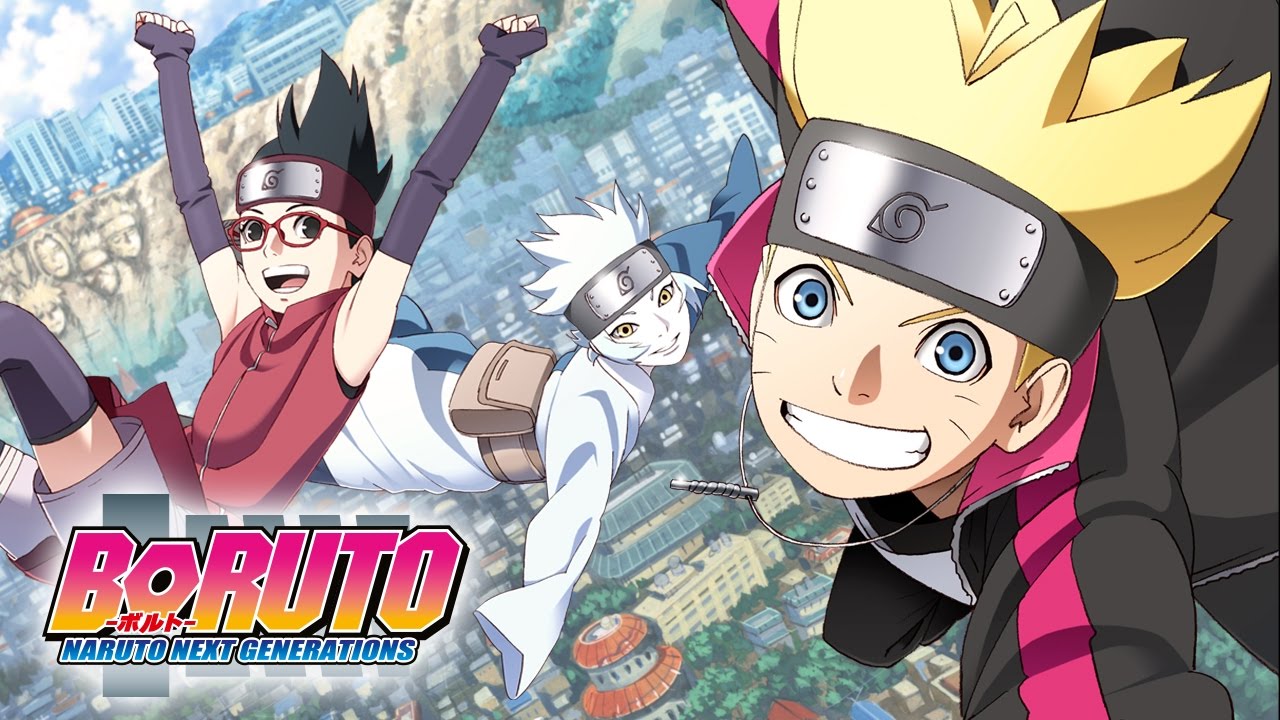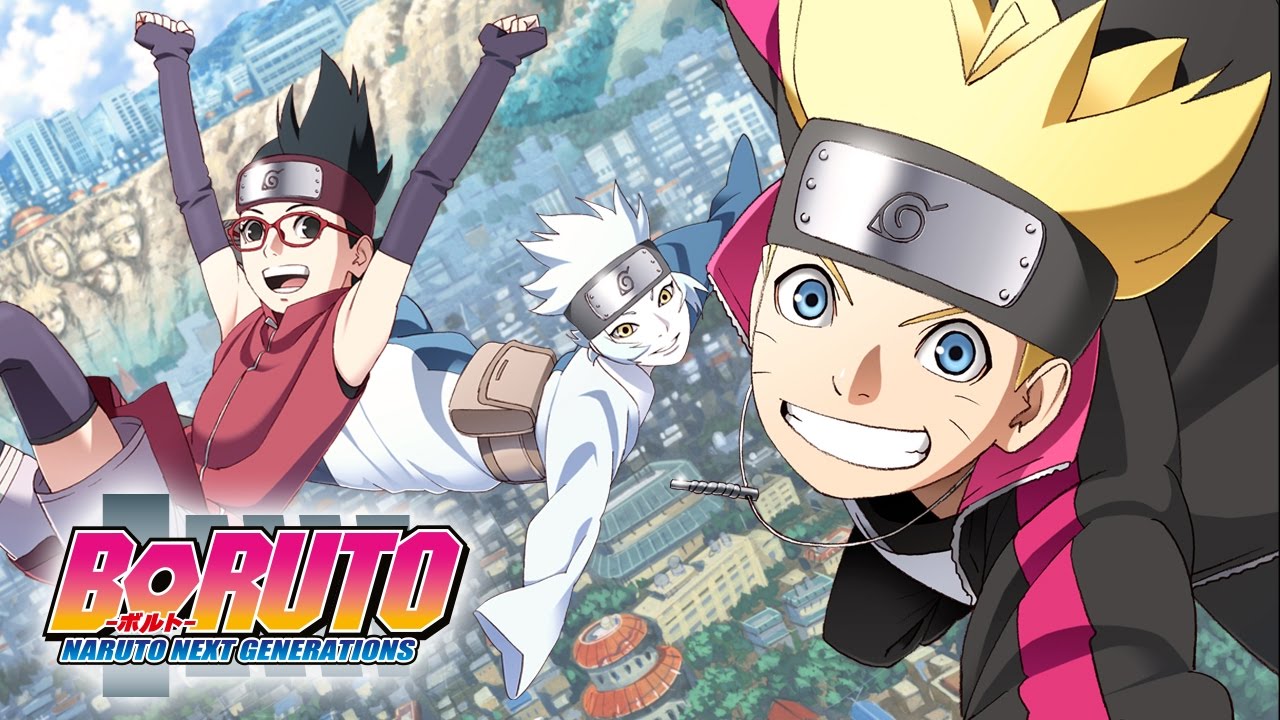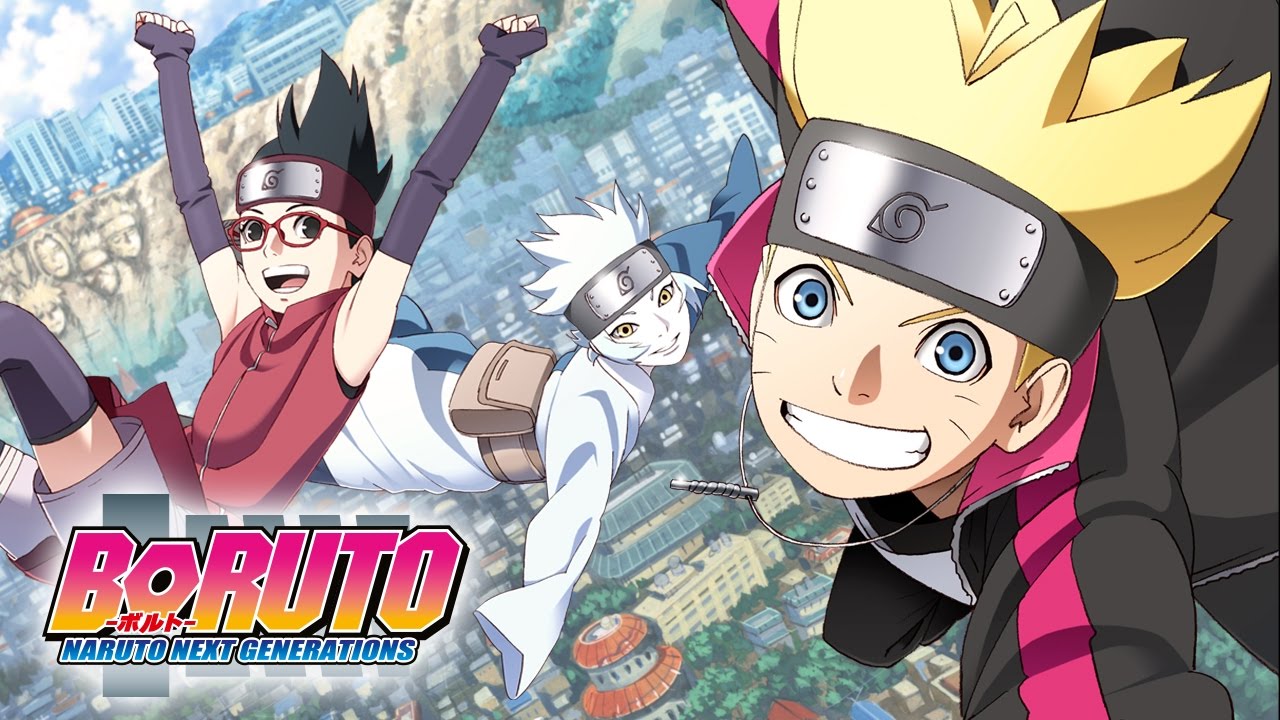 Naruto is one of the most popular franchises from of Japan. Not only were fans given more than 200 episodes of a Naruto anime, but treated to nearly 500 episodes of Naruto Shippuden (Shippuden) which has now reached its tenth anniversary. With the manga concluded, you'd think that this would mean that the franchise would end for good. Instead, fans have been treated to a future story involving Naruto's son, Boruto in Weekly Shōnen Jump (WSJ). It was recently announced that an original anime adaptation was in the works for this spring, making some wonder if Toonami would look into Boruto: Naruto Next Generations (Boruto) in the future.
Lately, it has felt as if Boruto is being pushed to great lengths to fans all over the world. Chapters of the manga are being written every month in WSJ, which doesn't look to end soon. There is a brand new movie (that looks to follow the manga) to be released with an English dub in March. And after all of that, it will culminate with an anime series later this spring. It's as if executives have Boruto on the brain to keep the franchise alive. Depending on how the movie and anime are received, they might get their wish.
I expect this title to be picked up by VIZ Media (nothing confirmed yet) when an English dub is produced. They have handled everything Naruto and should have no issues with grabbing the license. From the clip of the movie, it suggests that VIZ Media would plan to dub the anime (once they get the materials to do so). However, I wouldn't count on VIZ Media with providing a broadcast dub, something that fans have become accustomed to seeing. That's usually FUNimation's trick, but it isn't out of the realm of possibility. Aniplex USA did produce a broadcast dub for Durarara!!x2. That would mean fans would have to wait for a while before they can watch this series in English. This decision not to make a broadcast dub could surprisingly turn fans away from watching it subbed. I don't think Boruto has anything to worry about with grabbing fans to see it premiere, but I know some who aren't watching the new season of Blue Exorcist for that very reason (waiting for the dub). This notion leads me to believe that others might do the same with Boruto when it airs in the spring.
Boruto TV Anime to air April 5th. New key visual. pic.twitter.com/Y0kD93QIFx

— YonkouProductions (@YonkouProd) February 23, 2017
The real question is would Toonami be interested in picking up Boruto when a dub becomes available. Shippuden was asked for by fans after Disney XD no longer aired it, and has outperformed other shows (rarely) even though it's on late at night. People still love Naruto especially considering the anime for Shippuden is ongoing. I have a feeling that Boruto will have all the action fans crave, considering what people have seen in Naruto and Shippuden. It has the name brand and possible recognition to bring in more anime fans to where ever it airs (in streaming and possibly television down the road).
While my love for Naruto has waned over the years, I still have fond memories of the series. I enjoyed the first series immensely and found myself attached to the story, the world, and characters. I still gush over the fight between Rock Lee and Gaara and was blown away watching Killer B fight Sasuke for the first time on Toonami. Some fans have mentioned that Toonami should drop a long-running series at some point with Shippuden and One Piece the first ones mentioned to get axed. I, of course, think it'd be a mistake for either. With how well Shippuden has performed for the block, I think it should stay through the end (however long that may be) before moving on elsewhere.
In fact, even with the manga ending, the anime has still been going on with filler. You'd think with the manga finished; the studio would know what to do to conclude the anime. Instead, Shippuden is continuing till whenever they decide to stop it. In a way, it's as if Japan will double up with Shippuden and Boruto hoping that fans will watch both because they cannot get enough of this franchise (kind of like what Toonami is doing  with Dragon Ball).
Boruto TV anime staff
Chief Director: Noriyuki Abe (Bleach)
Director: Hiroyuki Yamashita (Boruto movie)
Series Composition: Makoto Uezu

— リボレクさん (@liborek3) February 23, 2017
Would Toonami decide to double up once again with another franchise, despite how popular it is/was? I've already talked about how I've felt with Toonami airing both Dragon Ball Super and Dragon Ball Z Kai: The Final Chapters (DBZ Kai) back to back. And while I think it was the right move to get Dragon Ball Super on the block when they did, I don't think the demand for Boruto is close to what it was for Dragon Ball Super. As the series progresses, I'm sure it could build up momentum to where fans would beg for it to air on Toonami. Sadly, I think doubling down on another show would just make more fans feel that the block has become stagnant. An hour of Dragon Ball and Naruto might be a little much unless Toonami expands more. Toonami fans seem to want more variety, even if they are fond of DBZ Kai following Dragon Ball Super. I can only imagine how fans would react with Boruto airing before Shippuden ends. Or Boruto airing on Toonami before Shippuden airs when it is added to the lineup (if that happens).
I'm sure fans of Shippuden would prefer for Toonami to finish its run before moving along to the next story. There would be a few spoilers (as in who sleeps with who) if Boruto did air on the block before they finished Shippuden. For me, I will always prefer finishing a series before I move on to the next story just like with franchise such as Chaos;Child or Fuuka this current season. I won't watch either until I see Chaos;Head and Suzuka first. I'm sure most fans feel the same with the Naruto franchise. Unless you finished the manga, fans would probably avoid watching Boruto even if it's an original story never been seen.
That's probably another reason as to why many fans might want Toonami to wait on Boruto. This story will be an original story, A.K.A filler. You'll have to watch the movie to see what has been written in the manga. Considering how much anime fans are against filler, I doubt Toonami fans would want to see a story that in the grand scheme of things, doesn't matter. Which in turn could be another reason fans steer clear of watching Boruto. I'm under the impression that filler isn't the worst thing in the world, especially when done right. I'm not saying that it will be perfect, but for someone who does read chapters in WSJ, I'll be interested in seeing how this story will go in the anime. So there is a possibility that it will be well received, but that all depends on how well the anime goes.
Do you think when the Boruto anime gets dubbed and come… — I don't know if Toonami will even go for Boruto. Dragon… https://t.co/vBvSsDcuPS

— Sketch (@Sketch1984) February 20, 2017
When it comes to Boruto, I think Toonami should wait before they consider bringing it to the block. They still have a ton of Shippuden episodes to get through, and fans might feel a little fatigue with having two franchise holding down two separate hours of the block (time is valuable). Why not wait for a better time when adding a possible "name brand" is needed? Considering that it will be filler to start, fans might not enjoy it as much (depending on how the series starts). I think Toonami has better options to look at during this year and next.
C.J Maffris is an editorial writer for Toonamifaithful.com. He's looking forward to seeing how the Boruto anime will look like this spring. Feel free to follow C.J on Twitter to talk all things Toonami @SeaJayMaffris.