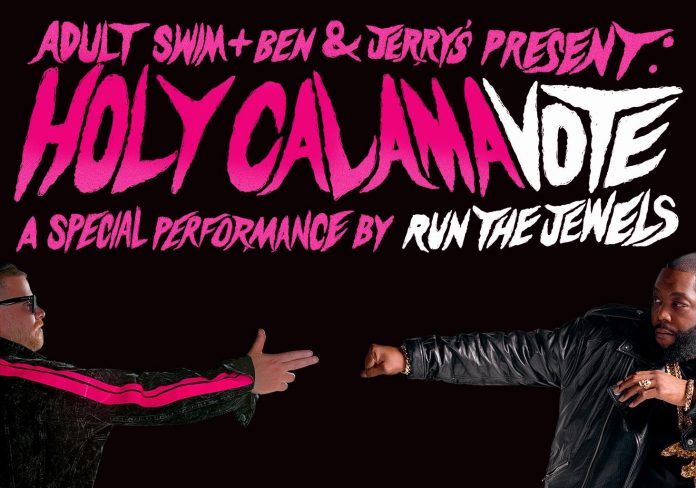 This was a group collaboration between Editor-in-Chief C.J Maffris and Staff Writer Laserkid
The anticipated Run The Jewels live concert, Holy Calamavote, which was previously to precede Toonami on Oct. 10, has been delayed due to a health scare with a crew member halting the concert's production. According to reports, the person in question is cleared of any health concerns making the event scheduled for Oct. 17, which will push back the Toonami lineup an hour that week instead. 
This performance, sponsored by Adult Swim and Ben & Jerry's, aims to encourage those to register to vote if they haven't done so already. Recent reports note some special guests who will also be at the event, with Eric Andre hosting.
Due to this change, Toonami's lineup on Oct. 10 will air its regularly scheduled time, starting at midnight. Additionally, since Samurai Jack will complete its run by then, Demon Slayer will return to the block in its place.
The Toonami lineup for 10/10 will be as follows:
12:00 AM – Dragon Ball Super
12:30 AM – JoJo: Golden Wind
1:00 AM – Assassination Classroom
1:30 AM – Black Clover
2:00 AM – Fire Force
2:30 AM – Naruto: Shippuden
3:00 AM – Demon Slayer
Are you excited for Demon Slayer's return, or the Run the Jewels live concert? Let us know by commenting below or directly on our social media. Also, follow us on @ToonamiNews and subscribe to our podcast on Soundcloud for future content and breaking news updates.