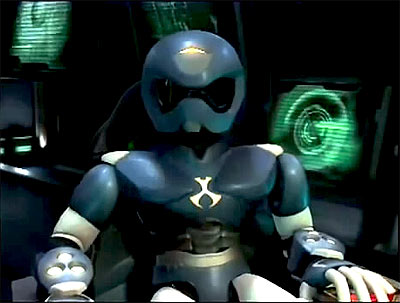 Two years ago, something happened that all of us as fans of Toonami thought would never happen. The block we all know and love returned as an April Fools joke on Adult Swim. The clock struck midnight and at first we all thought that yet again Adult Swim would play The Room, but we were wrong. Here's what happened:
In Toonami fashion, we got several things. First, Toonami did a game review for Mass Effect 3. Here is that review:
Next, we were treated to a promo that every Toonami fan knows and loves. That promo would be Dreams (or Broken Promise). Here is that promo in all its glory:
As for the bumps, here is two videos of all the bumps from that night:
Truly, this was a night that at least in my opinion will never be matched for the best April Fools joke of all time. Thank you Adult Swim for doing this and thank you for eventually bringing back Toonami on the air. This site would not have been around if it weren't for you so from the bottom of my heart thank you for all you guys do and keep up the good work.
We're really looking forward to DBZ this week. 
PS: Ironic how we look back on this day two years later on this day when Adult Swim expands to 8 PM. Congrats on that by the way.