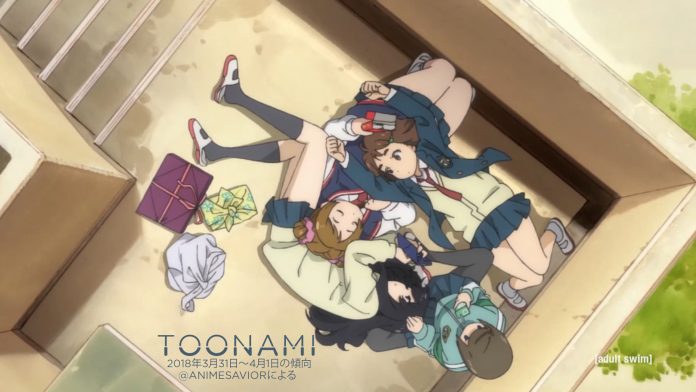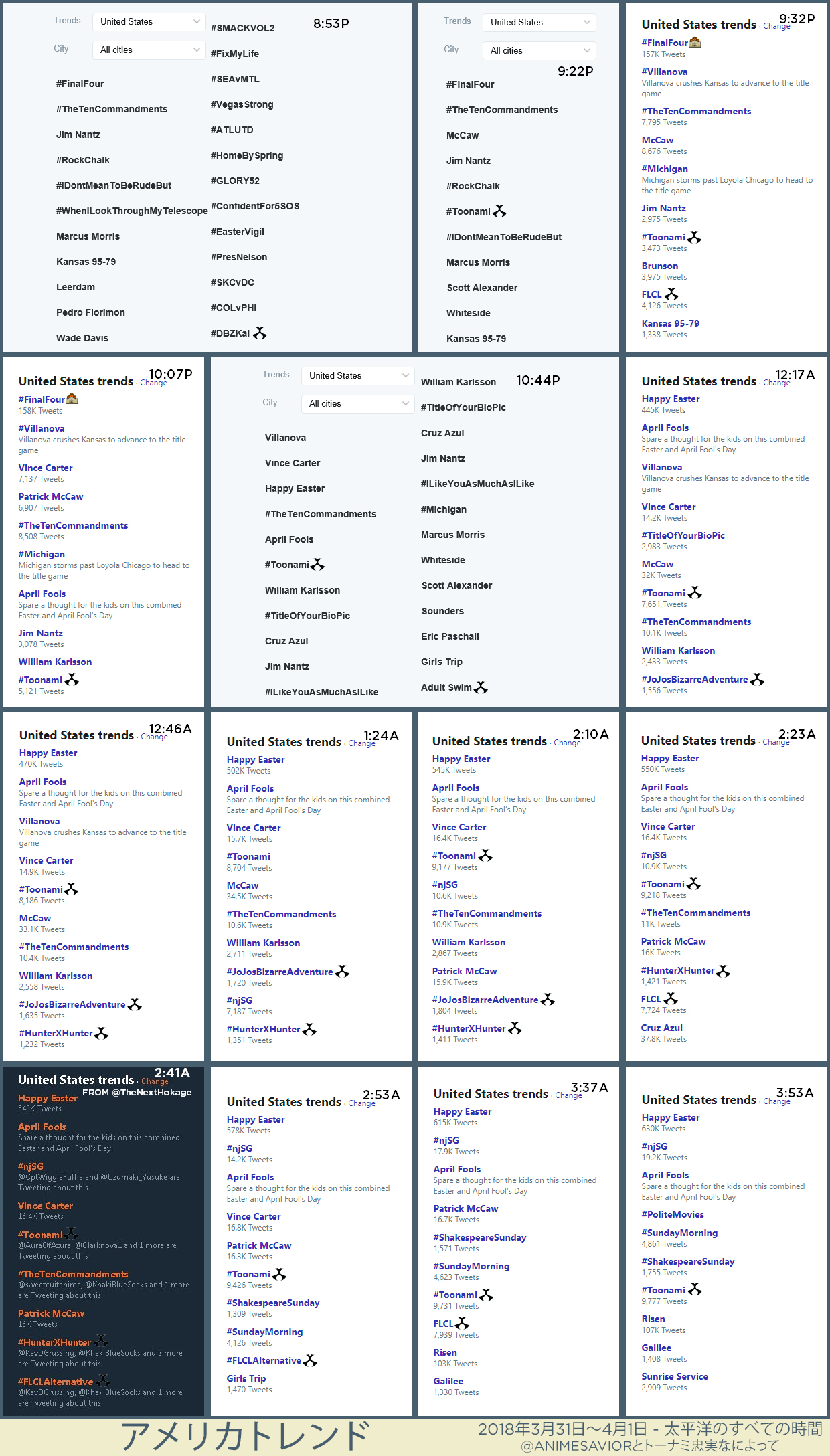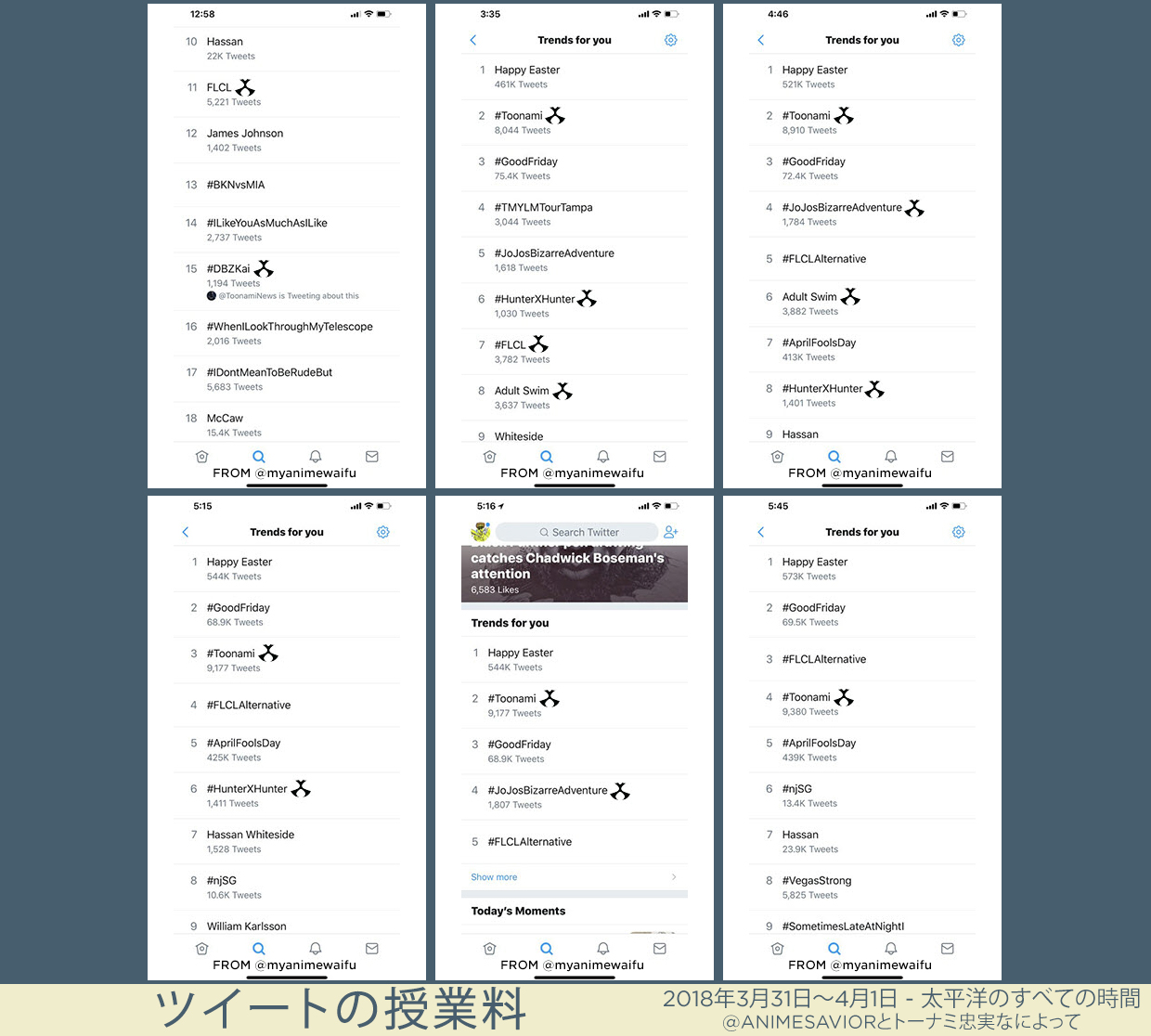 "The shimmering ocean burns into our memories as the day ends with us unable to fly. But this doesn't last forever. You don't know what's truly important until it breaks. I think that's probably when I realized it. Not just me, but I'm sure everyone else too."
–          Kana, FLCL Alternative (Ep. 01)
The Toonami Trending Rundown for March 31-April 1, 2018. For the first time since the 2012 revival, Toonami was center stage on Adult Swim's infamous April Fools pranks. Many of those who watched Toonami back on that night will agree that it was a magical night and was a sign of good things to come for anime, as the block would see its eventual revival, leading to where we are today. So what would Toonami do for an encore to that memorable night 6 years ago? We'll, following the regular scheduled programs of Dragon Ball Super, DBZ Kai, and Black Clover, on the stroke of midnight, they did something many thought they would do when pigs fly and hell froze over…air subtitled anime.
And for 6 hours, they did, as Toonami showcased a surprise premiere of the first episode of FLCL 3 Alternative. This was followed by a presentation of the 2004 cult hit film Mind Game, directed by Masaaki Yuasa, whom previously directed the Kickstarter funded short Kick-Heart, which aired on Toonami in 2013, and more recently the Netflix hit Devilman Crybaby. And the block finished off with airing subtitled versions of every program originally scheduled for the night (including the start of Naruto's Five Kage summit) with the exception of Gundam IBO, which didn't join the fun due to rights issues to air the sub here, among other things.
Hell, they even took the joke as far as having TOM and SARA speak in Japanese, with Masa Kanome and Fusako Shiotani taking on the roles respectively. According to Jason DeMarco, the entire idea of airing subbed anime for April Fools came from the idea of Adult Swim head Mike Lazzo, and the Toonami crew agreed that it would be fun and unexpected for viewers. Although it's very unlikely subtitled material will ever air on Toonami again, and it could be awhile before the pendulum swings in favor of movies being more practical for Toonami to air more frequently again, as we've seen time and again, if Toonami has taught us anything, it's that we should never give up and nothing is impossible, and as this night shown us, anything can happen.
On Twitter, Toonami would trend along with DBZ Kai, FLCL (Including FLCL Alternative), Adult Swim, JoJo's Bizarre Adventure, and Hunter x Hunter. On Tumblr, Toonami would trend alongside Dragon Ball Super and FLCL.
---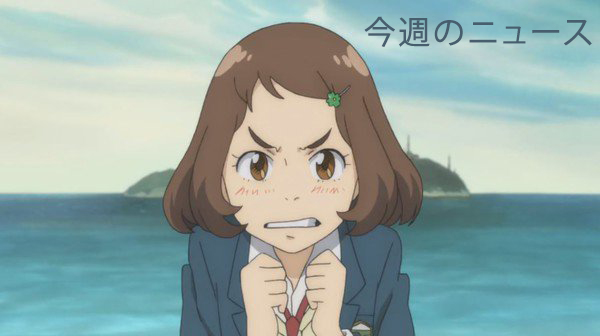 This week's feature was a game review of NieR:Automata for the PS4 and PC. It received a 9 out of 10 score.
Toonami also showcased another new trailer for the upcoming seasons of FLCL, which you can see below.
Those that have been keeping up with simulcasts may know that the new season of anime titles have been making their debuts this week, some of which we may see on the better cartoon show down the line. Three previous Toonami-aired shows are of special mention, as they begin the next chapters to their respective franchises with Lupin the Third Part V, Sword Art Online: Alternative Gun Gale Online, and Tokyo Ghoul:re. Could we see them down the line on the better cartoon show? I personally believe we'll see them sooner or later, but all I can say is if that if you want to see these franchises return or if you see a new show that you would recommend, send your show requests to Toonami's Facebook and Tumblr message boxes as well as letting the respective distributors know on their respective outlets, and we'll see what happens. In the meantime, for those wanting to see the subtitled simulcasts of these 3 potential shows, Lupin Part V and Alternative GGO will be available on Crunchyroll and Hulu beginning on Tuesday and Saturday respectively, while TG:re will be simulcasted on Funimation Now and Hulu beginning on Tuesday.
In terms of shows we'll be seeing in the near future, due to various reasons, Toonami has been pretty silent recently when it comes to show announcements, including the mystery show that was supposed to replace Lupin still unannounced, leading to people pushing the panic button to say the least. Jason DeMarco however, doesn't seem so worried, mentioning that "The block is doing great! The next two shows we have coming are something I think will surprise people!"
---
Next week, Toonami will begin a transitional period of sorts for FLCL's revival as well as other new shows in the works, as FLCL will have an encore run beginning on April 14 at 11:30pm EDT. However, with season 2 still just 8 weeks away, and FLCL 1 only having 6 episodes plus the Memorial Day weekend break prior to Progressive's debut, Toonami will showcase an encore viewing of Countdown and Scavengers on the timeslot.
Unfortunately for Black Clover fans, to make way for this transition, the show will have to be moved to 1 am Eastern for the foreseeable future. Black Clover haters are probably salivating to the schedule programmers for listening to their complaints, but that's probably not the reason it was moved (more likely since JoJo's and Gundam IBO's respective seasons are ending sooner, they probably didn't want to mess with the schedule too much, not to mention fans want new shows premiered as early as possible to attract new viewers, so long running shows tend to be pushed later to make way, something which Hunter x Hunter and Naruto had to deal with) and regardless if I were them, I wouldn't celebrate too much. The show is overall still here until next year, and it's not like My Hero Academia or Made in Abyss are coming anytime soon.
Of course, for those that decided to tune out early or want to rewatch the shows dubbed, Toonami will return to the regular schedule next week (including said above changes) with all the episodes that were apart of the April Fools Joke (with the exception of FLCL Alternative which will be shown in September and Mind Game as no dub is presently available) shown again in their English dubs.
See you again next week as always, congratulations to Villanova on winning the Naitonal Championship, and we'd like to wish a Happy 20th anniversary to the Cowboy Bebop and Trigun franchises. Thanks for the memories.
---
Legend: The shows listed are ordered based on their appearance on the schedule. Show trends are listed in bold. The number next to the listed trend represents the highest it trended on the list (not counting the promoted trend), judging only by the images placed in the rundown. For the Twitter tweet counts, the listed number of tweets are also sorely based on the highest number shown based on the images on the rundown.
United States Trends:
Toonami/#Toonami [#4]
Adult Swim [#24]
#DBZKai [#24]
FLCL [#8]
#FLCLAlternative [#9]
#JoJosBizarreAdventure [#8]
#HunterXHunter [#8]
Tweet Counts:
#Toonami [9,380 tweets]
Adult Swim [3,882 tweets]
#DBZKai [1,194 tweets]
FLCL [5,221 tweets]
#FLCL [3,782 tweets]
#JoJosBizarreAdventure [1,807 tweets]
#HunterXHunter [1,411 tweets]
Tumblr Trends:
#Toonami
Dragon Ball Super
FLCL
Notes and Other Statistics:
Special thanks to @myanimewaifu, @TheNextHokage, and others I forgot to mention for spotting some of the trends on this list.
Violence is the last refuge of the incompetent. 漫画ネットワーク上の[大人の泳ぎ]のトーナミのみ
Toonami Tweets of the Night for March 31, 2018
Toonami showcases FLCL 3, Mind Game, & subtitled anime for April Fools