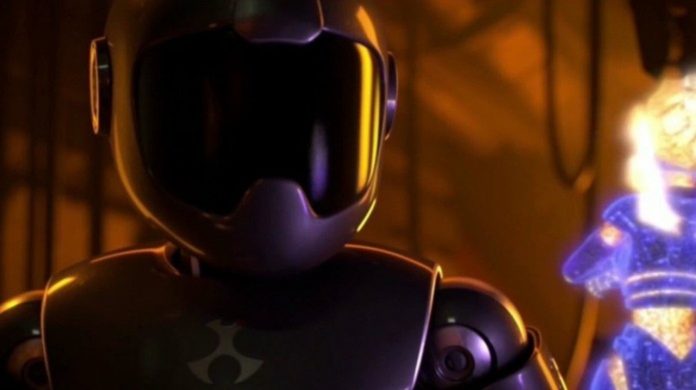 The year 2020 marks eight years Toonami made its return to television airwaves. The genius April Fools' Day prank in 2012 awakened the desire for the block to return and now has for quite some time. This relaunched version has introduced viewers to little known anime that captured the attention of hardcore fans, to the most popular series known around the world. Toonami is more than anime. Along with original content centered around the host T.O.M. such as most the recent event, The Forge, and video game reviews, Toonami provides an experience for geekdom of any kind, which shows the impact the block has with all sorts of fandoms. Yet, I do find the recent drastic lineup changes to be odd and can hamper the goodwill Toonami has garnered from fans for years.
The revival of Toonami introduced viewers to other anime besides the handful of recycled titles that had been airing for years on Adult Swim. The block was targeted to an older, mature viewership, and the introduction of Deadman Wonderland was proof. I was delighted to see that Toonami was now showing mature anime because it showed the block grew up along with their fans. As the content matured, fans who watched in the afternoon time slot are not forgotten as young adults are often the target audience. I feel the appreciation and recognition for being a loyal fan because Toonami was the place for anime long before streaming services were available. It became a haven for anime fans and offered more than merely fantastic series to watch. Along with grabbing popular titles, Toonami offered extras to make viewers feel special.
T.O.M. would give weekly video game reviews on popular games or entertaining hidden gems. Anime and gaming fans seem to share the same space, so game reviews were a great fit to add for fans to enjoy. Getting to see the Toonami packaging while watching a game review, were highlights of what the block can provide for its fans. Adding to the entertainment, animated music videos are shown from time to time, creating an allure of AMVs that populate YouTube, to television. Adult Swim promotes music regularly, and Toonami has been the place to showcase visuals from amazing animators, along with the sounds of talented artists. Despite all of the extra's Toonami provides, it would be great if they could venture out and try to involve manga. Having the Toonami packaging around a review for a manga series, or seeing T.O.M. talk about the latest chapters of a Toonami series, would be a welcomed addition and one that I'm surprised hasn't happened. The rundown could also include what's available, what is the top-selling manga for the week, and even discuss a new series that has blown up in the manga-realm. Manga goes hand-in-hand with anime, so this would add a little more to the block. And recently, due to the ever-changing lineup, I'm hoping that fans will get more extras Toonami provides.
The biggest thing that has kept Toonami fans coming back has been the consistency of their great shows and extras that fans crave. They've come accustomed to all kinds of "goodies" like a game review or an expressive music video. Yet lately, Toonami has been all over the place when looking at their schedule. Programming has been a roller coaster ride with gaining and losing time on the block. Toonami has ranged from seven hours to three hours throughout the years. Toonami will be condensed to a three-hour block as of Feb. 29, 2020 (such as Fire Force and Dr. Stone ending to My Hero Academia taking a week off, there's a lot to remember). Some viewers are disappointed that there is no replacement for Fire Force or Dr. Stone since Toonami had a good record of having replacements for a season or series coming to an end.
I find the constant changes to the block unsettling because I want Toonami to keep the hours (as selfish as that sounds). Sooner or later, those lost hours will come back to premiere new series so why the momentary sacrifice? Considering how Toonami's lineup continues to shrink or expand, I find the constant changes more of a chore to stay up to date. And if I do, as a dedicated Toonami viewer, how do casual fans keep up with all the changes? This can potentially discourage casual fans from watching the block. Exchanging time slots adds more confusion and is more of a pain than the shrinking lineup.
Personally, I would love for reruns to return and for Toonami to show titles that were on Adult Swim (series like Blood + and Witch Hunter Robin come to mind). Sadly,there's some truth to the sentiment of "no one watches reruns" considering Toonami is making the move to relinquish them. But reruns make Toonami special because there's no other place to watch anime on television. If Megalobox were to ever make a return to the block, I'll be right there to watch every minute like it was my first time (I've seen the series three times). I'm sure other fans feel the same with other awesome titles that have been aired on the block. However, the cost of doing business like that might be too high (as Jason DeMarco hinted on Twitter), so my dream might only be a long-shot to return.
People have memories of coming home from school to watch Dragonball Z and Sailor Moon. Fans remember waking up in the middle of the night to one of the closing songs of Inuyasha when anime was being shown on Adult Swim. The afternoon and late-night anime are together now in the relaunched version of Toonami, and I'm so happy that's the case. Who would've thought an April Fools' prank would have such an impact? The love for anime is not slowing down, but hopefully, Adult Swim and Toonami can find a balance on how they change their lineup and not lose their audience due to the ever-constant changes. It's exciting to see the upcoming programming Toonami will have for us coming from the Adult Swim and Crunchyroll partnership as well as the potential showcasing of new seasons of The Promised Neverland, Fire Force, Dr. Stone, and Attack on Titan. As Jason DeMarco informed fans who were nervous about the constant changes that Adult Swim is working on six series. So we have to believe that there will be time for Toonami to regain a little stability when their original content is ready. There's much coming our way, so in the words of Senku, "Get excited!"

Umeko is an editorial writer for ToonamiFaithful.com. Feel free to follow Umeko on Twitter @blu_temptation.