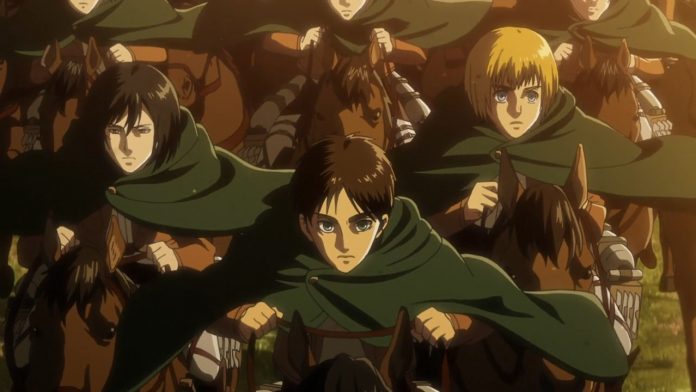 With the return of Attack on Titan for part 2 of Season 3 this coming May 25, Toonami will be forgoing a holiday marathon for Memorial Day Weekend, instead premiering the new cour a week earlier to go along with a new schedule change. The block will shift earlier to air weekly from 10:30 pm – 3:30 am Eastern.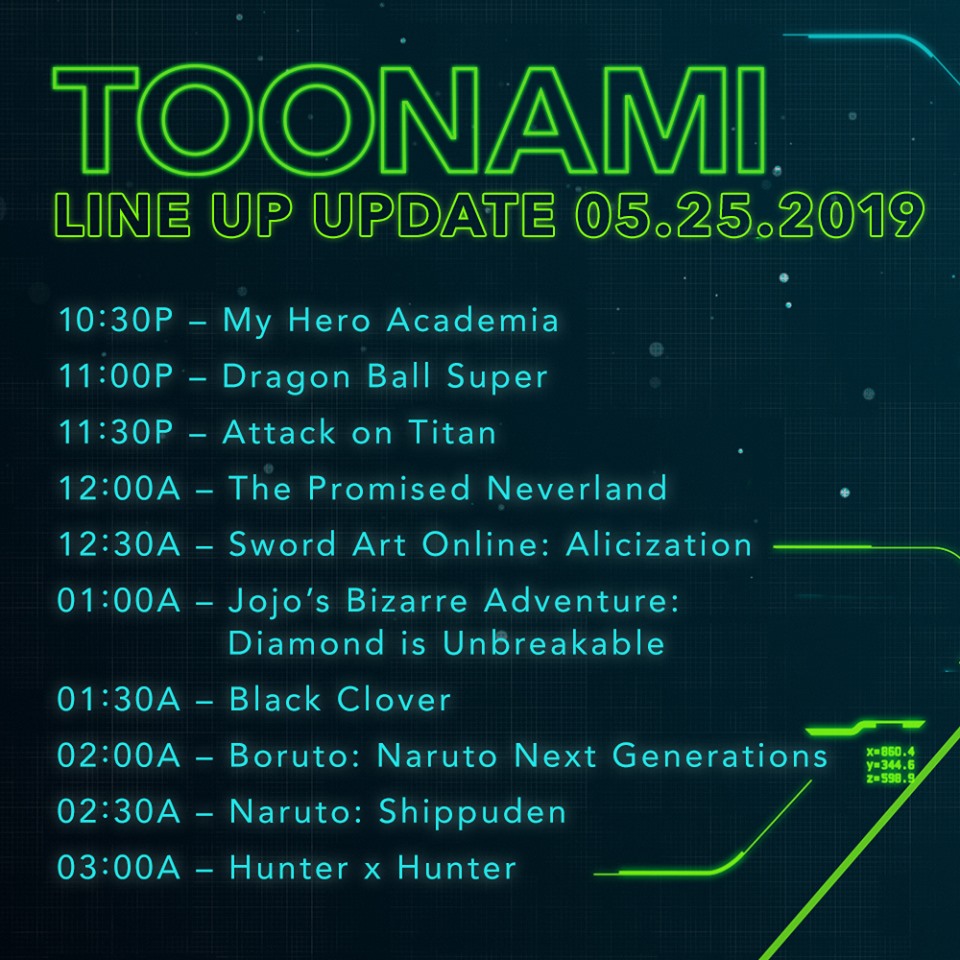 Attack on Titan will return from its offseason for a 10-week run as episode 50 will premiere at 11:30 pm Eastern. Toonami will also end the rerun of AOT season 1 at 3:30 am, which means that every show on Toonami will be a premiere show at least when it comes to US airwaves and will also mean that Hunter x Hunter will end off the night at 3 am.
My Hero Academia will be moved up to lead off the block at 10:30 pm ET as the show continues its Toonami run of season 3. The other 8 shows in the lineup will remain at their current time-slots for the near future.
Further schedule shifts are also on the horizon, with JoJo completing part 4 in June 8 and Lupin's return for Part 5 on June 15, among others to be announced.