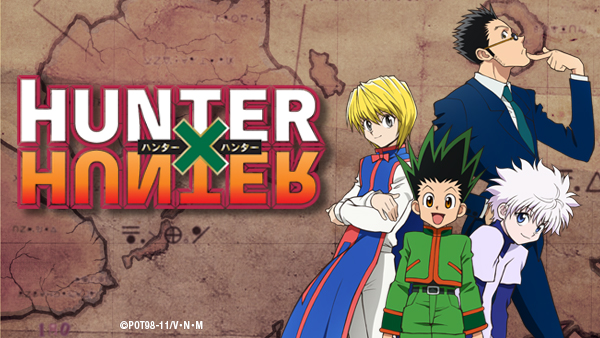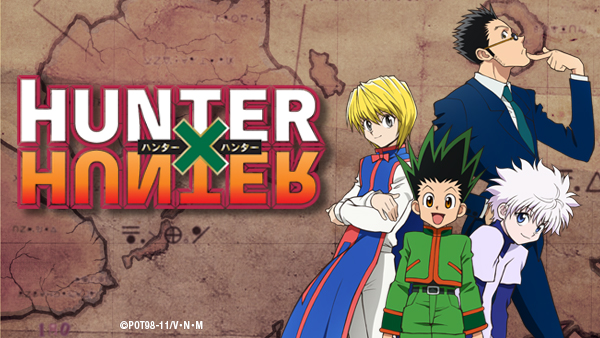 I wasn't expecting this to happen as quickly as it did. While waiting for an English dub of Hunter x Hunter (2011) was agonizing, the wait to see said dub came at supersonic speed. After VIZ Media had announced that a dub would be produced, little clips were shown to fans at conventions, with it later premiering on Toonami. What soon followed was fans' appreciation of Hunter x Hunter as one of the better acquisitions the block had made in recent memory, and it has become a huge fan favorite. So how does the first home media release hold up to what fans expected from the iconic series? Pretty well, by my estimations so far, and VIZ Media should feel confident about releasing more volumes in the future.

Ahhhh!! I'm officially a hunter now! My license came in the mail and everything today ? #HunterXHunter pic.twitter.com/eMfpreHxb3

— CJ Maffris (@SeaJayMaffris) October 31, 2016
For those who might not be familiar with
Hunter x Hunter
, it's a story about a kid named Gon who is living with his aunt on an island. Gon finds out his father is still alive, working as a hunter, doing things that hunters do. This excites Gon's sense of adventure, and he decides to try his hand at becoming a pro hunter. He then goes through a screening process and makes friends along the way with Kurapika, Leorio, and Killua. The four of them become a team as they try to pass the Hunter Exam. The plot pretty much follows the same formula that you'd expect from a classic shōnen series. So while it may seem predictable, it is still rewarding all the same.
What stands out as you begin to watch this series is how fast it moves through the 13 episodes that were released in this volume. In fact, some parts seemed like they were moving too quickly. In the very first episode, we watch as Gon travels off his island and almost finished the first test at becoming a hunter. The break-neck speed in Hunter x Hunter would continue at points in the following episodes. I take that more as a positive, knowing how slow shōnen adventures can be. Of course the fast pacing only really feels like a problem if you binge the series, seeing how quickly we move through this first volume (Gon and friends finish the first three trials of the Hunter Exam). Of course, because of the amount of source material the 2011 series had to work with, Madhouse could plan out how episodes and arcs would break down, particularly in the beginning.
What jumped out at me when I was first watching this series was the music, as it enhanced each scene. Whenever you'd hear scores during Hisoka's battles, it would bring out the creepiness of his character as well as give fans goosebumps. There was dramatic music when we watch Gon and his allies deal with the trials along Trick Tower there were a treat to listen too. It may seem silly to praise the music as much as I am, considering all the other pros you get from Hunter x Hunter. But if the music was too generic or felt out of place, it would significantly hurt this series.
While there wasn't as much action as I normally like in a shōnen, the action that was showcased in Hunter x Hunter was spectacular. The battle between Hisoka and an examiner stole the show when it comes to the fighting in this series.
The special effects of time slowing down then speeding up as Hisoka evades projectiles was truly a marvel to watch. The choreography in this fight in particular made the entire volume worth getting (it's a great anime fight). In fact, most of Hisoka's battles were the highlight of the episodes they were in. Fights where he faces a large group of applicants, as well as him taking on Gon, Leorio, and Kurapika are great examples. The extraordinary challenges in Trick Tower (which did involve some fights, albeit quick ones), were also enjoyable to view, due to the drama that was added.
The biggest knock on this first volume release is that not a lot happens that fans typically see in a shōnen series. We see Gon and his friends complete trials to become a hunter, but the tests themselves seem rather dull. It wasn't until the group had to face off against prison inmates in Trick Tower that the ball got rolling with excitement over the trials in Hunter x Hunter. During the first test we just see our heroes run for eight hours (so exciting). This is followed by the group learning how to cook a species of a pig or eat a rare egg. What saved the first tests from being utterly boring were the fights that Hisoka got himself into. Even Trick Tower has an issue, where Leorio gambled time and lost everyone 50 hours to complete the challenge. So we get to have a full episode dedicated to them killing time. It's adorable to watch Killua and Gon bond with each other, but watching pillow fights isn't my cup of tea.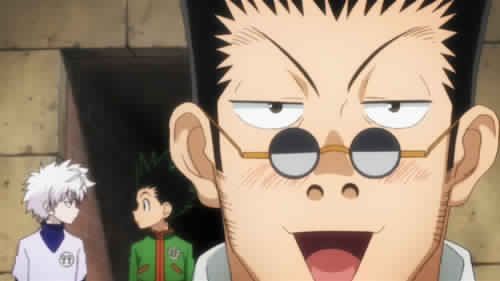 But what gives this first volume such a high rating are its main characters. The series does a great job at showcasing all four of our main heroes and can quickly create fans of each of them. We get to learn about some of the backstories and forces that motivate the characters we will watch the most. So there's more to Leorio wanting the earn himself a lot of cash as well as why Kurapika wants to become a blacklist hunter. We even get a glimpse of the darker side of Killua as he was born in a family of assassins. These first 13 episodes give fans a chance to pick who their favorites are, which is one of the biggest assets of Hunter x Hunter. This series is a character-driven show (so far), and there are plenty of them to witness in the 148 total episodes.
There must have been a lot of pressure on the English cast to make sure Hunter x Hunter sounds as authentic as it did in Japanese, and I believe they delivered. Erica Mendez is such a sensible pick for Gon, having seen her work as younger boys in other series (Aladdin in Magi and Young Staz in Blood Lad). She matches his optimism as well as the innocence that Gon portrays through the series. I was completely surprised (and happy) at Matt Mercer's (Leorio) and Erika Harlacher's (Kurapika) performances. I can't recall any other characters they have voiced sounding anything like this before. I was blown away and couldn't believe how fantastic both sounded, and they both get my top marks. Not to be outdone, Cristina Vee as Killua got it just right after getting a full episode in, and she nails the creepy, silly, and gruff voice that the character uses. And of course, Keith Silverstein playing Hisoka was an absolute treat with how creepy he sounds. The casting of characters really couldn't have been any better, and it makes me excited for future releases.
The volume itself is standard, with the Blu-ray case having a slipcover, which shouldn't take up much space on any shelf. The volume has postcards included, and those who purchased the series from Rightstuf received a Hunter License to boot. Those who bought from Best Buy get a steel book which looks pretty cool. Plus, a very special interview with Erica Mendez and Cristina Vee was included, giving their thoughts about the series, which is a must watch for those wanting to see more from the actors. Of course, if you'd like to hear more, Toonami Faithful was able to interview both Erica Mendez and Keith Silverstein at ConnectiCon earlier in the year.
Hunter x Hunter has only just begun to grab the attention of anime fans in the U.S. While the earlier 1999 series couldn't quite capture the magic, the 2011 series looks all but ready to take the anime world by storm. This release was something that many fans of Toonami were looking forward to, and it looks to be a must-buy this holiday season. I eagerly look forward to VIZ Media's next release of Hunter x Hunter and hope that the quality stays the same throughout every release.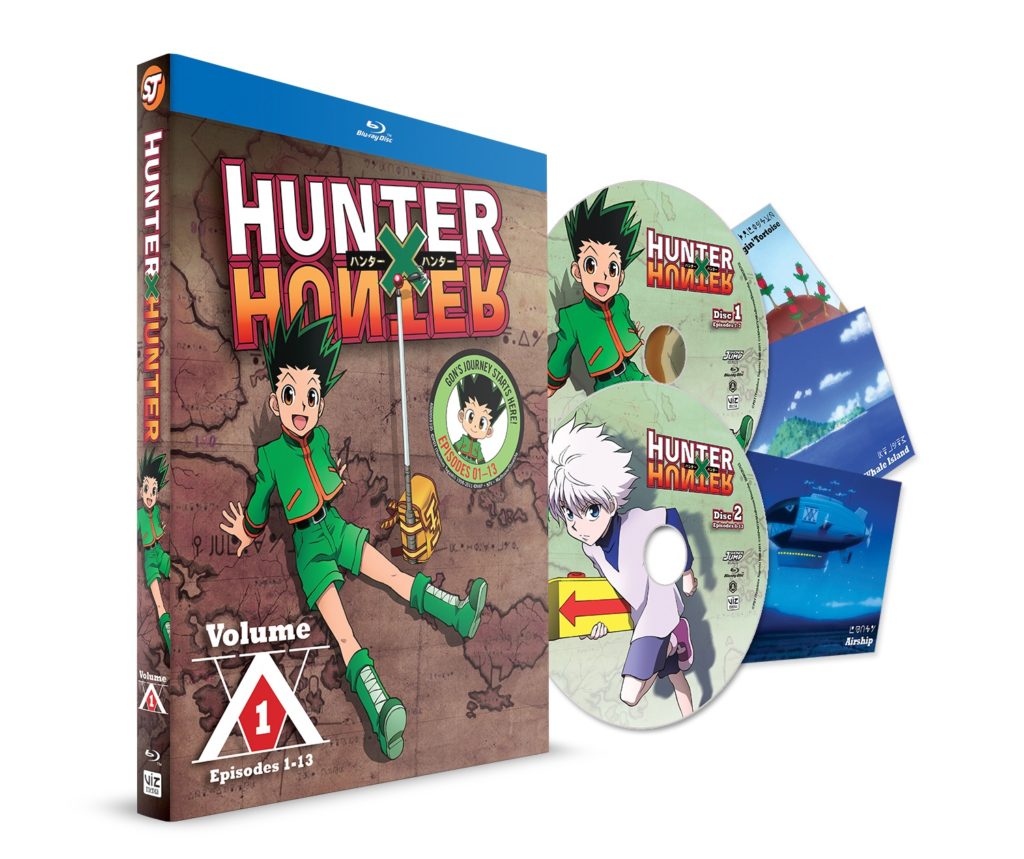 Rating 9/10
Pros: The actors were perfectly cast; wonderful musical score; fights were engaging and a pleasure to watch; extras added in the release.
Cons: The story goes a little too fast at points; some parts of the exams are boring.

C.J Maffris is an editorial writer for Toonamifaithful.com and is smiling again knowing that the 2011 adapatation of Hunter x Hunter is getting an English dub release. Feel free to talk about all thing Toonami on Twitter @SeaJayMaffris