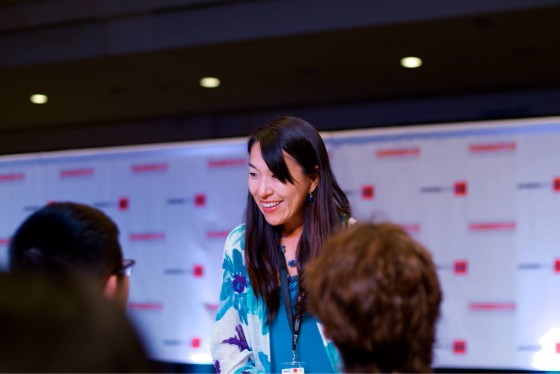 The new seasons of FLCL are right around the corner, and many fans are excited to see how the story will continue. When it was first announced, many were confused as to how more episodes of FLCL could be made. The wait has created a fever pitch, where many fans cannot wait and have lofty expectations as to how the series will play out. With Toonami fans even getting a sneak peek of season three during their latest April Fool's prank.
Not everyone has been happy with this process as well as the fact that more episodes of the franchise are being made. But the vast majority seems ready to dive back into the world of FLCL and are interested in what will happen next. Toonami themselves has done a great job getting fans prepared with panels and anime conventions, as well as replaying the series on the block (even getting a marathon run this Memorial Day Weekend). Which is important considering how FLCL 2 & 3 are co-produced by Adult Swim. How the series perform will be a good litmus test as to how well an original anime project is received to the Toonami fans.
So we here at Toonami Faithful got a chance to talk with the current president of Production I.G USA, Maki Terashima-Furuta. We discussed all things FLCL 2 & 3, as well as some other questions that pertain to Toonami and Adult Swim. We hope you enjoy the article!
#flclbillboard at CNN tower in Atlanta. @FLCL_USA pic.twitter.com/6GuB5l4FWl

— Maki Terashima-Furuta (@MakiTerashima) May 26, 2018
Paul: To start off, for those that don't know, what is your current position with Production I.G and what are your duties from day to day?
Maki: I joined Production I.G in 1997, and I am currently the president of Production I.G USA. I am in charge of practically all works in the US, and that includes licensing of shows from I.G as well as some few others from other studios. In the last ten years or so, I have been more active in producing and co-producing shows with I.G as well as other studios local and international.
Paul: Was this the job you always wanted growing up as a kid or did you have a different career in mind?
Maki: The truth of the matter is, I have always been artistic as a child, and all my family members believed that I would be an artist one day, and because of that, art was one of the genres I studied in school as well, but I had never wanted to pursue my career in that industry.
Now that I work with professional artists, I am too embarrassed to even admit that I know how to draw or have I ever shown my artwork to anybody. I always tell people that I don't know how to draw.
Paul: We've noticed that you have a great relationship with Jason and the guys at Toonami and Adult Swim. How did that all come about?
Maki: I've known Jason and Gill since 2003 when we co-produced a TV series called IGPX. We had so much fun in the making of that show that we soon became friends other than just business partners. Time has passed since then when we didn't really have any projects together, but we have always kept in touch with other businesses such as licensing of FLCL, Ghost in the Shell: SAC, etc.
Then fast forward to 2016 is when we had some serious discussions about the new FLCL, we traveled together, had business and creative meetings, ate tons of meals, drank a lot of booze, went to crazy places, argued and fought lots, after which our relationships got even stronger. I'm not just saying this, but Toonami and Adult Swim are my favorite clients, and Jason and Gill are my favorite business partners, whether they believe it or not.
Paul: Speaking of Toonami, are you a fan of the block and if you don't mind asking is there a show you wanted to see on there that hasn't played yet?
Maki: Toonami is crucial to us and the anime industry in the sense that non-anime viewers are exposed to anime. I don't watch Toonami that much myself, but I keep up with Rick & Morty when I have the time to sit down. I really think Toonami Preflight hosted by Jason and Gill is hilarious. They're super professional and smart, but they're also otaku enough to know more anime and Japanese cinemas than I do.
One thing that I would love to see come back on Toonami is IGPX, which is one of my personal favorites, and I believe it deserves more exposure than it has gotten, and I, as well as the director of IGPX, are always praying for the 2nd season to be greenlit.
Paul: So let's talk about FLCL 2 and 3. What do you feel can be done now with FLCL that could not have been done 18 years ago?
Maki: Time has truly passed, but in terms of animation style or technology used, not much has changed since then. We were already using digital back then, so it's really hard to say what was not possible back then which is possible now. The creators including the director, were all young and passionate, being eager to create something creative without much interference from the clients, which is the same for FLCL 2 and 3.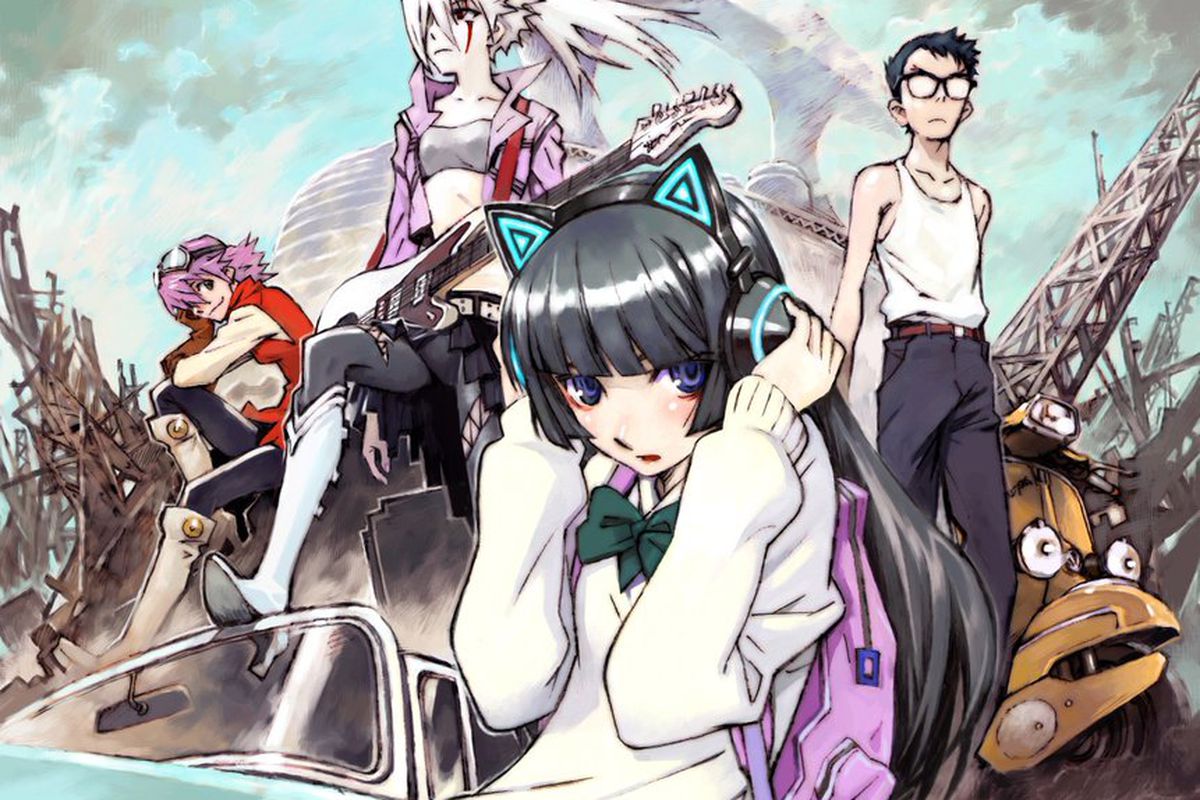 We went ahead and used the creators that were young and newer (although we have lots of amazing, veteran talents also), and who are passionate about making something cool. In that sense, we couldn't have asked for a better client (partner) than Adult Swim, who was overly generous, forgiving, and motivational during the whole process of production. It would not have been the same had our partner been other than them. I especially want to thank Mike Lazzo for his patience and understanding.
Paul: Did the staff consider telling the continuation of Naota's story rather than focusing on new young protagonists?
Maki: There have been multiple ideas and discussions as to who should be the main character. Since the original FLCL had a male protagonist, we thought it would be interesting to develop a coming-of-age story around females. We still have Kazuya Tsurumaki as the supervisor of the show, all the rest of the key members are different including the scriptwriter, therefore, rather than continuing the story or developing a prequel, we decided to come up with new characters from scratch, except, for Haruko whom we consider the main character.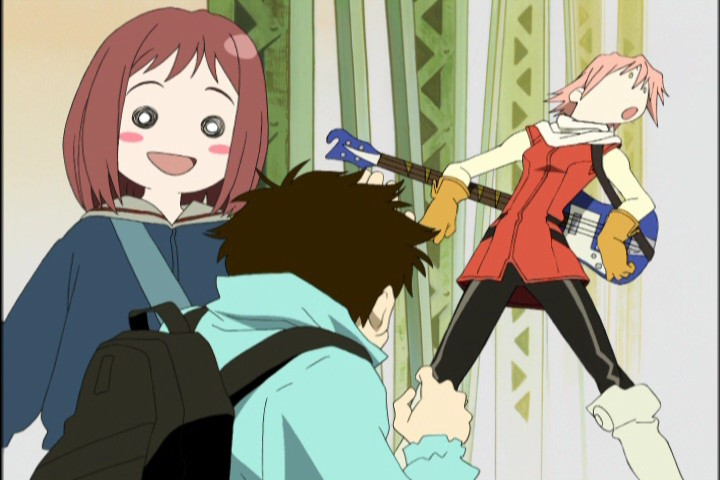 Paul: I noticed on one of the behind the scenes videos you're using a lot of new voice actors for FLCL 2 and 3. Apart from Steve, Robbie and of course Kari, what made you decide to use unknown VAs for the English Dub?
Maki: I wouldn't say they're unknown, but some are up-and-coming actors. I had suggested some actors to Stephanie Sheh, who cast for FLCL 2 & 3, and Michael Sinterniklaas, the ADR director of the shows, did a fantastic job directing everybody. While we tried to stay similar to the original voices, we also made sure that the actors understood the world and characters to the fullest before they recorded. We were also very anal that the performance was very natural. I feel extremely confident about the result of our English production and can't wait for the world to see it.
Aaand #itsawrap for Kari as #Haruko in both #FLCL2 and #FLCL3!! Michael, Stephanie and Maki are crying tears of sadness or joy?? #adultSwim 英語版吹替作業終了‼️嬉しいような悲しいような💦 pic.twitter.com/rAzbNHoDwO

— Maki Terashima-Furuta (@MakiTerashima) May 15, 2018
Paul: Do you feel the stories of FLCL Progressive and Alternative have to be FLCL sequels rather than new original series that were inspired by FLCL?
Maki: Yes and no. I like to give as much freedom as I can to the creators (cause I'm not a creator myself and I believe that they do best when given liberty), as long as they work within a perimeter. What I consider as the perimeter for FLCL 2 & 3, are three things: 1) Haruko to be in both seasons. 2) music to be created by the pillows. 3) some characters to be designed by Yoshiyuki Sadamoto. By having these three components to the shows, whether they are a sequel or prequel or spin-off didn't really matter as long as they're FLCL.
Paul: Is there a moment in either Season 2 or 3 that you really want fans to tune to keep an eye out for?
Maki: I am aware that everybody's expectations are unbelievably high. Some may not enjoy it as much as others, but please make sure to watch all six episodes (six episodes for FLCL 2 and six episodes for FLCL 3) before you throw a fit and run off. Consider six episodes as one big movie. In other words, unless you watch all six episodes, you will not understand the message or the theme of the story, so make sure you stick around for six consecutive weeks and watch them all before you decide to love or hate the show.
Check out the newest trailer of #FLCL2 #FLCLProgressive #AdultSwim #ProductionIG FLCL https://t.co/FBz9SOrhOw

— FLCL USA Official (@FLCL_USA) May 20, 2018
Paul: If FLCL does well, could we see you guys do an original show for Toonami?
Maki: It is always my best interest to work on an original show with and for them. We have many ideas and concepts, so all they have to say is, "Maki, let's do it!" and I'm down.