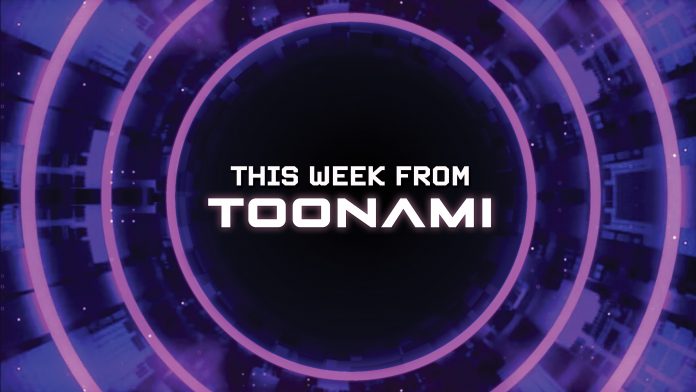 Not a lot went on in the anime world involving any Toonami series. However, Adult Swim gave fans a massive surprise in the form of a new series coming to the block. Fans were sent in a frenzy with Made in Abyss debuting on the iconic block. And in the Twitch drama realm, a popular streamer was banned for a bit on the platform by watching some anime series Toonami fans know well. Curious about everything that happened? We have all you need to know in the latest installment of This Week From Toonami!

This week Toonami announced the newest series joining their lineup. After promising that a new series would debut every week for the next month or so, fans got to see what that would entail with Made in Abyss joining the lineup at 1:30 a.m. As of now, we don't know if the series will stay on the block to finish, but more than likely, Toonami will be airing the entire season. This is an exciting time to be a fan considering a new announcement will be happening every week for a while, and it's fun to see what series Adult Swim has chosen to bring over as they wait to finalize a few more deals.
Shueisha's Weekly Shonen Jump magazine revealed that there would be a new My Hero Academia video game titled My Hero Academia Ultra Rumble. The game developed by Bandai Namco Entertainment will be free to play, and it will be available on platforms/consoles such as PlayStation, Xbox, Nintendo Switch, and PC (via Steam). Early reports indicate that the game will be a battle royale-style action game featuring 24 players and participating in teams. When you thought anime and battle royal games wouldn't be a thing, My Hero Academia looks primed and ready to jump into the genre. It'll be interesting to see how this game will be designed, and we will keep reporting when more information becomes available.
Speaking of weird crossovers, Call of Duty will have a collaboration event with the hit series Attack on Titan. The event introduces item packs that can deck out your character to look like they belong to the Survey Corps. So what's included in the item packs? A new finishing move, MVP highlight, and highlight intro based on the Survey Corps high-flying aerial slash maneuvers. A Survey Corps emblem. Three weapon blueprints include the "Historia," designed for the close-range, and the "Ymir Curse," a mid-to-long range weapon. While the third blueprint is for a pair of dual-wield knives that fans should recognize as the primary tools used to combat titans. A weapon charm designed to look like the infamous key to Eren's basement. And finally, "one hot potato" sticker, a reference to Sasha. It's a very odd collaboration, and considering the legal troubles following Activision/Blizzard, you might want to stay away from this event. But we wanted to report on it because of how weird it is to see an Attack on Titan skin in a modern warfare type of game.
My Hero Academia The Movie: World Heroes' Mission has been a colossal hit for the property. It has performed the best out of any My Hero Academia film, and the fun hasn't stopped. Now, select theaters will have special screenings in Japan on Jan. 22-27 to celebrate the film's home media release in Japan. The screenings will also include "Tabidachi," an anime adaptation of the No.XXX Hawks: SOOTHE manga. For those of you who are curious, this manga was given out to those who went to the theater to see the film, as it centers around the pro-hero Hawks as he runs into Midoriya, Bakugo, and Todoroki at an airport. Hopefully, that will mean a release for fans in the U.S. or possibly a dub of this OVA from FUNimation as they work to bring the home release state-side.
Shout! Factory is offering replacements discs from its box sets for the Neon Genesis Evangelion Collector's Edition and Standard Edition because one of the discs lacks English subtitles for the "The End of Evangelion– Deleted Live Action Scene" bonus feature. You can order the replacements with their proof of purchase on its website. So if you purchased this release during the holidays (or any time), make sure you look at the fifth disc of this release to see if you're missing English subtitles so you can get a replacement as soon as you can!
If you are in Latin America and subscribe to HBO Max, you can see every episode of Megas XLR. A Toonami favorite, many fans passionately recall the series that gave us the great phrase, "chicks dig giant robots," and continues to be viewed as one of the best action cartoons on the planet. It's a fun find that we have stumbled upon, and hopefully, Latin America fans can relive the magic of the series at any point they want!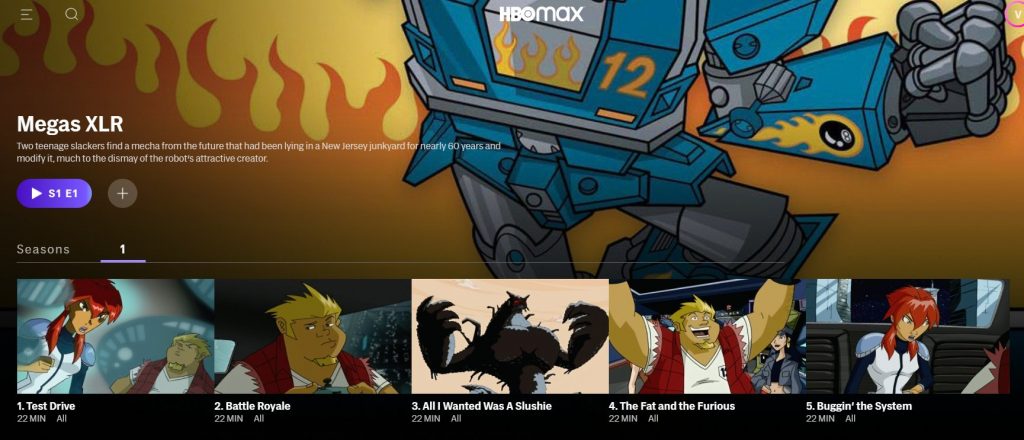 Popular Twitch streamer Disguised Toast found himself in hot water after his most recent ban on the platform. You may be wondering, why are we even reporting on this? It's due to the nature of his ban as the streamer was watching popular anime titles on his channel, causing a DMCA strike to hit. The series in question was Naruto Shippuden and Death Note, with the ban happening right at the ending of Death Note. Disguised Toast wanted to test the boundaries of how far he could go with copyright content as a "TV-meta" was forming on the streaming platform. It'll be interesting to see how things will shake up after the ban (which did not last a month) and if other content creators will still feel confident to do what Disguised Toast did. Pokimane also faced a ban for watching Avatar: The Last Airbender on her channel during this new meta of streams. Of course, if Disguised Toast is a fan of Naruto Shippuden, we suggest he might want to check out Toonami on Saturdays to get his fix of the ninja series.

On the latest episode of the Toonami Faithful Podcast, host Andrew "Sketch" Hingson is joined by Varun "VLordGTZ" Gupta and Bryan "LaserKid" Johnson as they had plenty to discuss this week. The group starts talking about Made in Abyss making its debut on Toonami and breaking down episode nine of Blade Runner: Black Lotus. The round out the episode, the trio revisits the finale of season one of Assassination Classroom and talk about their thoughts on the second season now that it has finally rejoined Toonami. Make sure you take some time to listen to what our panelist had to say about these new developments for the iconic action-cartoon block!
Fans were treated to an explosive episode of Blade Runner: Black Lotus. Elle finally meets with Wallace Sr. as she plans an assault in the building he's hiding in. And when things looked grim, Joseph was there to support her with covering fire, taking the role of a sniper. Duking it out with Marlowe and completing her revenge gave a tone of finality to staff writer Umeko Long, but is interested in who Joseph has been on the phone with, and it could be motivation as to why he has been so averse to helping Elle from the start. Long also goes into how impressed she's been with the series for touching the difficult topic of civil rights that has been floating around this series since the beginning. Check out everything she had to say in her latest review of Blade Runner: Black Lotus.

Did you enjoy this week's Toonami? Let us know by commenting below or directly on our social media. You can follow us on Twitter, Instagram, and Facebook. You can listen to the Toonami Faithful Podcast on Soundcloud, iTunes, Spotify, etc. for interviews, discussions, and breaking news updates. Listen at the link below or on your podcast platform of choice:
C.J Maffris is the Editor-in-Chief at Toonamifaithful.com. He also produced and directed the Toonami documentary, What Toonami Means To Me. Feel free to follow CJ on Twitter @SeaJayMaffris