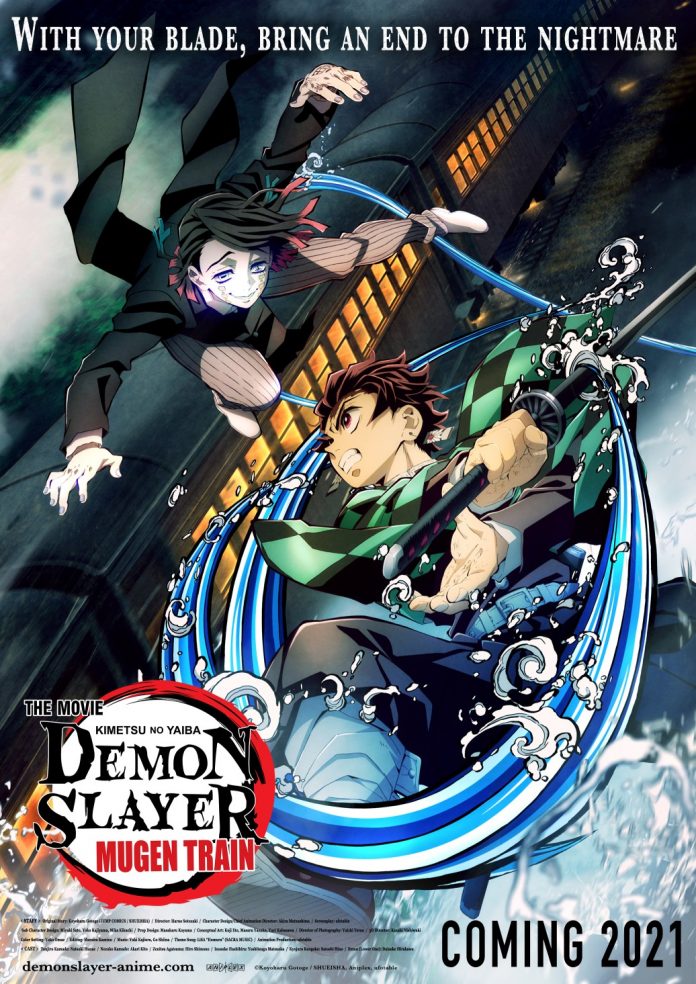 Aniplex released the third trailer for the Demon Slayer's upcoming film, "Demon Slayer -Kimetsu no Yaiba- The Movie: Mugen Train".
In addition to showcasing teaser highlights for the film, the trailer also reveals the theme song for the upcoming movie, "Homura" by LiSA. The artist previously produced the opening and ending themes for Demon Slayer's first season.
The trailer was accompanied by a new key visual featuring Tanjiro in a battle against the film's antagonist, Enmu.
The film serves as a sequel to the anime's first season and will cover the "Mugen Train" arc (chapters 45-69) in the manga. Aniplex will produce the film in conjunction with Toho, and the original Japanese cast will reprise their roles.
Mugen Train is scheduled to premiere in Japanese theaters on Oct. 16, 2020. Aniplex of America and Funimation both plan on premiering the film in U.S. and Canadian theaters sometime next year.
Are you looking forward to the upcoming Demon Slayer film? Let us know by commenting below or directly on our social media. And be sure to follow us on @ToonamiNews and subscribe to our podcast on Soundcloud for future content and breaking news updates.