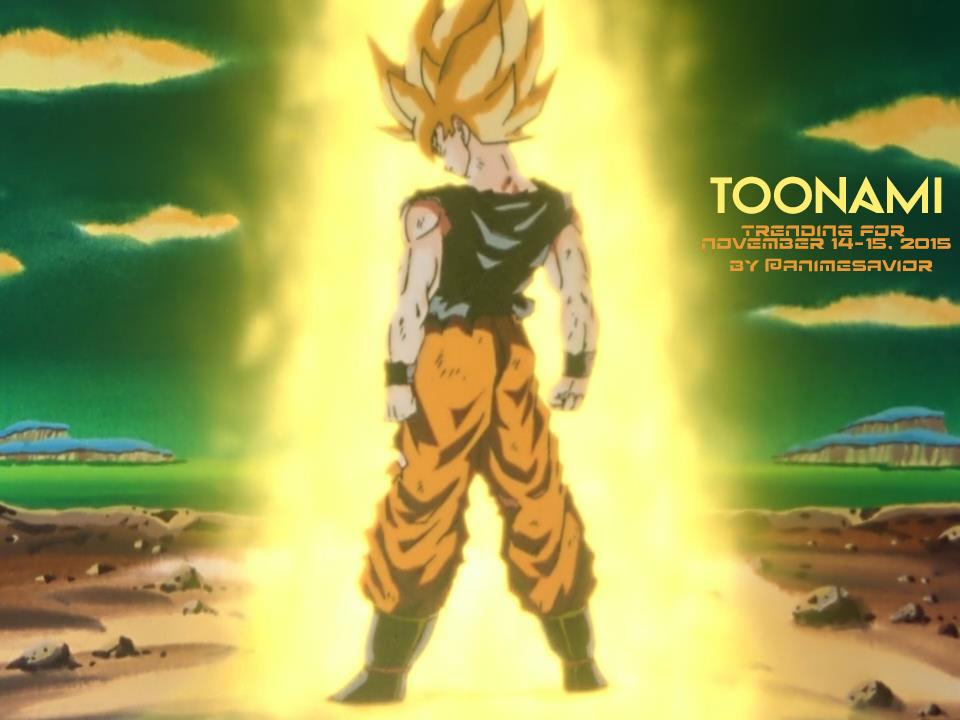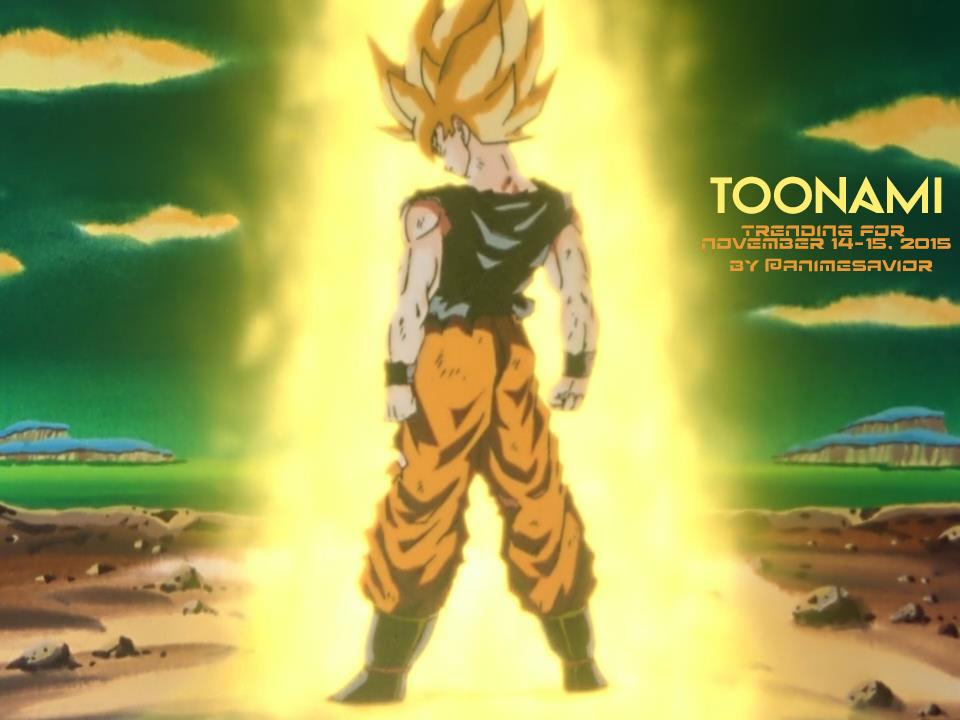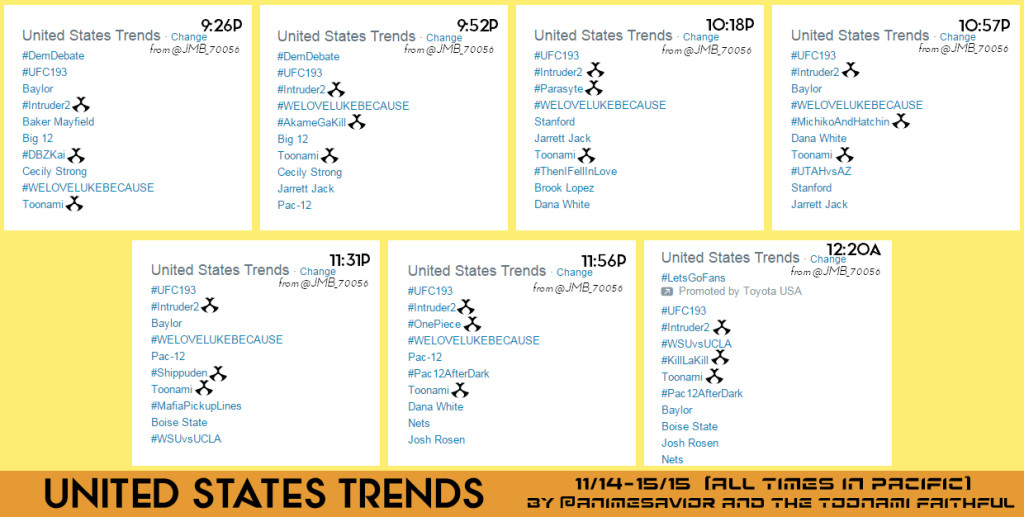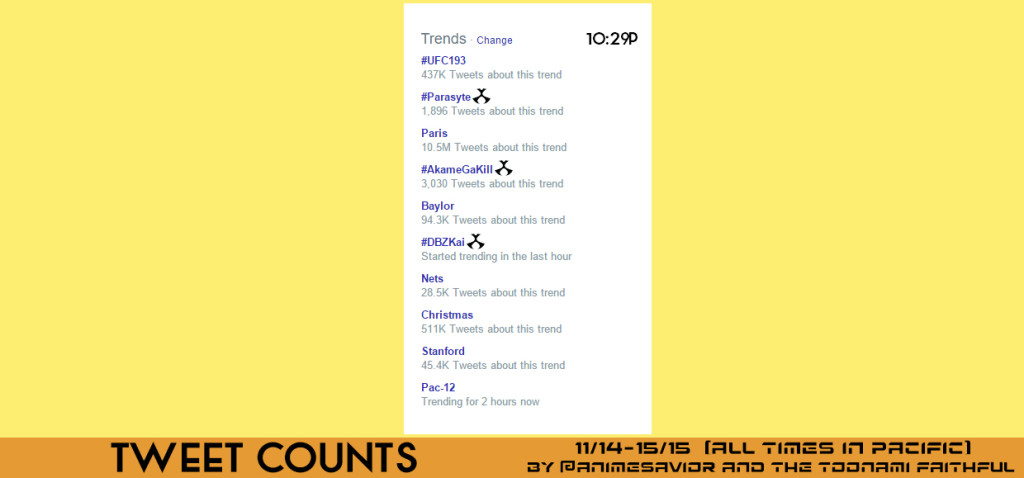 "The fires of Goku's temper have flared, and his rage now burns with a heat of a mighty inferno. Will Goku's unsettling transformation prove to be Frieza's nightmare?"
–     Dragon Ball Z Kai, Ep. 47
The Toonami Trending Rundown for November 14-15, 2015. Week 2 of Intruder 2 is in the books as Toonami, #Intruder2 and every show managed to trend during their respective East Coast airings. Not bad, especially considering that Holly Holm's shocking upset of Rhonda Rousey occurred at the same time.
Tune in next week for episode 3 of Intruder 2, among other great moments. Until next week, stay gold, and of course, our thoughts and prayers go out to those affected by the terrorist attacks on Paris on Friday. Je Suis Paris.
[divider]
Legend: The shows listed are ordered based on their appearance on the schedule. Show trends are listed in bold. The number next to the listed trend represents the highest it trended on the list (not counting the promoted trend), judging only by the images placed in the rundown. For the Twitter tweet counts, the listed number of tweets are also sorely based on the highest number shown based on the images on the rundown.
United States Trends:
Toonami [#5]
#Intruder2 [#2]
#DBZKai [#7]
#AkameGaKill [#5]
#Parasyte [#3]
#MichikoAndHatchin [#5]
#Shippuden [#6]
#OnePiece [#3]
#KillLaKill [#4]
Tweet Counts:
#AkameGaKill [3,030 tweets]
#Parasyte [1,896 tweets]
Notes and Other Statistics:
Special thanks to @JMB_70056 and others I forgot to mention for spotting some of the trends on this list.
Only Toonami on [adult swim] on Cartoon Network.