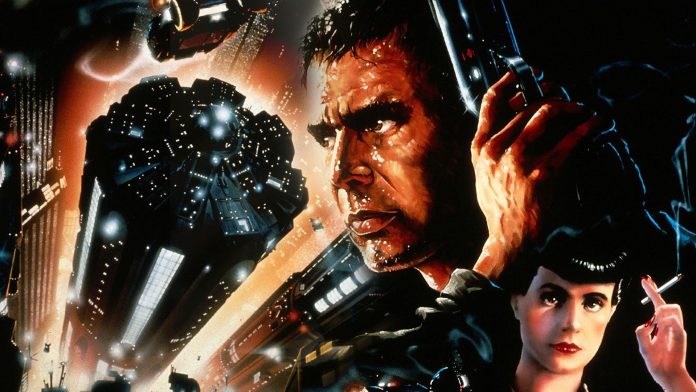 Just reported by The Hollywood Reporter this morning, it has been announced that Toonami will be partnering up with Alcon Television Group and Crunchyroll to produce an anime based on the Blade Runner franchise, titled "Blade Runner – Black Lotus".
Blade Runner is based on the 1968 novel "Do Androids Dream of Electric Sheep?" by Philip K. Dick, with the first feature film, "Blade Runner", directed by Ridley Scott and starring Harrison Ford, released in 1982. A sequel, "Blade Runner 2049" was released in 2017. According to The Hollywood Reporter, "Details of the plot are being kept quiet for now, but Black Lotus will be set in the year 2032, in between the two films, and include some familiar characters from the Blade Runner universe."
Sola Digital Arts will animate the series, with Shinji Aramaki and Kenji Kamiyama (whom are both also creating the upcoming Ghost in the Shell currently in production) serving as the series directors. Shinichiro Watanabe of Cowboy Bebop, Samurai Champloo and Space Dandy fame will be a creative producer. Alcon Television Group's Andrew Kosove, Broderick Johnson, Laura Lancaster and Al-Francis Cuenca and Sola Digital Arts' Joseph Chou are executive producers.
Anyone who knows me knows how important Blade Runner has been to me, and how much I loved 2049. It's literally a dream I never thought would happen to be able to work on a Blade runner project, and with Kamiyama, Aramaki and WATANABE no less, holy shit!!

— NEXUS 7 DEMARCO (@Clarknova1) November 29, 2018
The series will premiere on Toonami, the third original production produced by the block in the modern era after Samurai Jack season 5 and FLCL 2 and 3. Adult Swim will handle worldwide distribution rights (excluding Asia) to the English dub, while Crunchyroll will handle worldwide streaming. This is a part of a new partnership between Toonami and Crunchyroll, which was partly spawned by the AT&T merger with Time Warner (Now WarnerMedia) which is the parent company of Turner Broadcasting, which in turn is the parent company for Cartoon Network. Crunchyroll's parent company, Otter Media, joined WarnerMedia upon the merger. Mob Psycho 100 is presently airing on Toonami as part of this new partnership.
Black Lotus' episode count is confirmed to be 13 episode half hour series. The premiere date has yet to be announced as of this writing.
What are your thoughts of Blade Runner joining Toonami? Let us know by commenting below or directly on our social media.