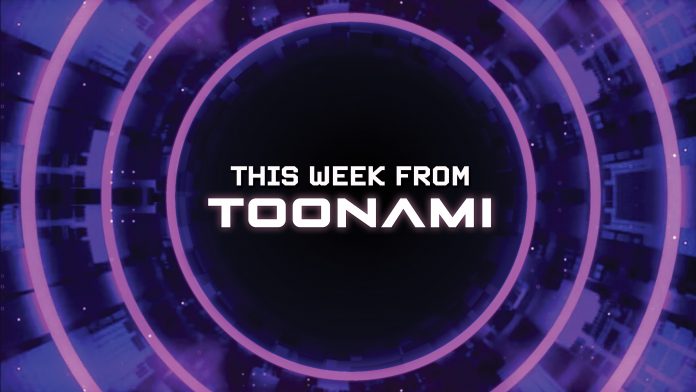 While Adult Swim didn't announce any new shows, Jason DeMarco provided a ton of information and insight again on Twitter for fans. He opened up the floor for Toonami fans to ask him any question he could answer and opened many eyes to what had been going on at the block and what to expect. Other than that, it appears that anime is becoming more and more popular, smashing the notion that anime is only meant for nerds and geeks. Curious about what was going on with Toonami and Toonami-related shows this week? Then make sure you read everything you need to know on This Week From Toonami.

This week's biggest news came in the form of a Twitter thread from Jason DeMarco. Lately, he's been very forthcoming with information, and this week he had a ton to say involving questions that fans might have with the block. The biggest shock was that more originals that are on the way. According to DeMarco, fans should expect another announcement for a new original series this year that hasn't been made public yet. Fans would also learn that a total of five unknown projects are also being made. So as it stands, there seems to be one other series that will debut this year and Uzumaki. And then three more the following year, and one other that hasn't been given a debut year. Other interest tidbits from this thread came in the form of a clearer picture in what halted a potential English dub debut for Demon Slayer Season Two, that they are already trying to acquire the broadcast rights for the final Bleach arc, the possibility (or lack thereof) of more Fena: Pirate Princess, and if they have plans to celebrate their anniversary this year. There's a lot of information in this thread, and if you're curious about anything involving Toonami, you might want to peek over to this thread.
Adult Swim promoted Gill Austin this week to become the new VP and Creative Director of Creative Production! He will now manage the internal structure of the on-air and sales promotion departments, work closely with the Adult Swim marketing team, and lead the creative direction, development, and implementation of all facets and communications related to network promotion. It's a tremendous accomplishment for Austin, who has been with the company since 1996 and continues to move forward due to his efforts and excellent work habits. We couldn't be happier for him and hope he continues to find success since joining Adult Swim!
Last week Adult Swim released a new behind-the-scenes video involving Blade Runner: Black Lotus on their YouTube page. In the 9-minute video, fans can learn about the Japanese and English production teams of the series and learn about their journey in building the world of the project. The audience will get to see how motion capture was used in the project, the script of the series, and how SOLA took the challenge of animating an anime series where the voices were in English instead of Japanese. It's definitely worth your time if you're a fan of Blade Runner: Black Lotus, as all these behind-the-scenes videos are very informative.
The block debuted a brand new trailer for their recent acquisition in One Piece during Toonami's broadcast. And it's vastly different from what fans have expected from Toonami. Instead of the typical grit with modern music, Adult Swim had a different idea and created a jingle made for a pirate crew, and has become catchy ever since. It's cool to see Toonami try something different in promoting a series, and we have a feeling this one will stick with viewers a lot.
Fans now have a release date for the latest Gundam anime series! Mobile Suit Gundam: The Witch From Mercury official website announced that the series will premiere this October. The first anime in the last seven years should have many Gundam fans talking as the countdown begins for the iconic franchise to provide more content. Not much else is known, but Toonami Faithful will keep you updated on any new developments. And who knows, maybe this series can find its way to Toonami after or when it debuts!
An interesting article was recently published at Anime News Network (ANN). Market research firm Parrot Analytics sent out a press release stating that Attack on Titan was the "world's most in-demand television show of 2021" for its fourth annual Global TV Demand Awards. This honor would be the first non-English language series to earn the recognition that was held by Game of Thrones and The Walking Dead. The article said that Attack on Titan was also the most in-demand anime series, and Dragon Ball Z was the most in-demand legacy series. The firm would later tell ANN that they determine the demand for a series based on their internet presence in places like Google and Facebook. More in that press release, global demand for anime grew by 118 percent last year, and the genre's global demand increased from 4.2 percent to 7.1 percent. According to the firm, anime was the third most in-demand global subgenre in 2021, behind only crime dramas and sitcoms. Anime continues to become more and more mainstream by the day and learning about how in-demand it was in 2021 paints a fascinating picture of how those in the entertainment field view it.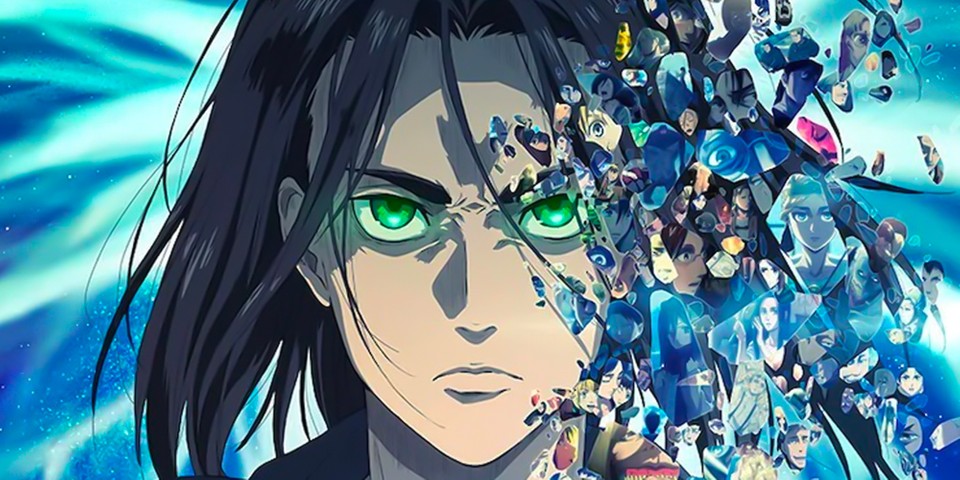 My Hero One's Justice 2 released a trailer for their newest DLC character Kurogiri! He will be the third character released on the game's second-season pass. He joins fresh off of the release of Present Mic and looks to be reasonably mobile for players to try out. Thanks to his quirk, you have a lot of opportunities to hit your opponent from a safe distance. If you are curious about how Kurogiri plays, check out the trailer below to get a glimpse of what to expect.
Toonami fans were noticeably sad when JoJo's Bizarre Adventure (Stone Ocean) found a new home on Netflix. However, if you are dying to figure out what all the fuss is about (and don't have or want to pay for a Netflix subscription), VIZ Media has you covered. This week the company released the first eight chapters of Stone Ocean digitally on its Shonen Jump service. The company also mentioned that a new chapter would become available in seven days. Now there are even more places to experience one of the most famous story arcs in all of JoJo!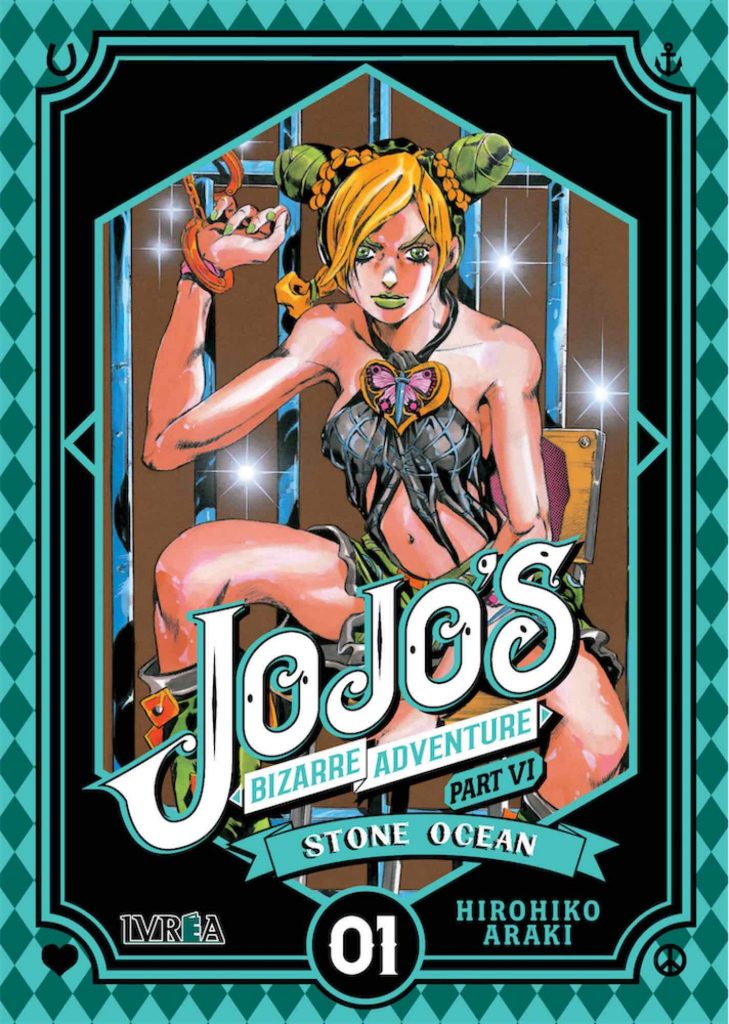 WWE had their Royal Rumble paper view event this weekend, and while many of our staff members are still fans of wrestling, it was the entrance of Sasha Banks that caught our attention. Participating in the Royal Rumble match for the women's division, Banks walked onto the mat with a Sailor Moon-inspired wardrobe that had to have anime fans talking! Banks has mentioned how impactful Sailor Moon was for her growing up, so wearing a costume to honor the series had to have been a massive moment for her during the event!

If there's one thing we love doing at Toonami Faithful, it's promoting other fans' works involving Toonami. Animation observer veteran Jeff Harris wrote a lengthy piece about his answer to how much credit Toonami should get for helping anime become mainstream. As we noted before, the market research firm Parrot Analytics noted how in-demand anime has become. It's been a slow burn, but now the fruits of the labor of places like Toonami have become evident, and Harris wanted to talk about his thoughts on the topic. He goes into great detail and length about anime becoming more known, what role Toonami played, and what studios helped make this dream a reality, and we cannot recommend enough to check out this brilliant piece by Harris!

We have a lengthy new episode of the Toonami Faithful Podcast this week. For the first half, host Andrew "Sketch" Hingson is joined by Paul Pescrillo, Varun "VLordGTZ" Gupta, and Bryan "Laser Kid" Johnson to talk about the Shenmue the Animation and One Piece news that happened. To go along with that, the group also spoke about the myriad of replies Jason DeMarco sent Paul's way as the two had an exciting back and forth regarding One Piece, Demon Slayer, and the future of the block. For the second half, Paul is traded for Happy Kuro Kitty and CJ Maffris as they join the rest of the crew to discuss the last two episodes of Blade Runner: Black Lotus. Being CJ's first time on a podcast about the series, he gives his thoughts about the project and how his first experience with Blade Runner has been. It's a three-hour podcast, but there are a ton of funny off-topic conversations, as well as moments that you'll love to hear when you get the chance.
In episode 11 of Blade Runner: Black Lotus, staff writer Umeko Long dives into what felt to be an emotional episode. Viewers get to learn a bit more about the relationship between Wallace Jr. and Joseph, as the two sides have been working together from the beginning making sure Elle took out all of the obstacles that kept Wallace Jr. from advancing his vision of perfect replicants. However, now that his dream is realized, he has no use for Elle and orders Joseph to retire her much as he did as a Blade Runner. Joseph cunningly seems to have devised a plan to convince Elle to erase her memories and get both Officer Davis and Marlowe involved to help Elle or maybe stop Jr. But a new replicant made by Jr. is out to get Elle as she begins slicing her way to the memory eraser room. Elle avoided the first assault, but it would appear we have ourselves a battle on our hands. Curious how Umeko felt about this recent episode? You'll have to check her latest article out to find out!
Another one of our sister podcast stations, Over Soul: Shaman King Podcast, released a new episode this week! Host VLordGTZ is joined by Sakaki, Marion "microwaevy" Peña, Laser Kid, and Jeckha1021 to talk about the first cour of the 2021 Shaman King anime. They bring up how the 13 episodes cour covered the first nine volumes of the property, and the gang talks about the pace of the new anime series and how they feel about the adaptation knowing that the series will be 52 episodes long and will need to adapt 35 volumes of Shaman King. So naturally, the conversation about rushed plot points comes up, and some comparisons to the original anime series are also discussed. If you're big into Shaman King, you won't want to miss this episode.

Did you enjoy this week's Toonami? Let us know by commenting below or directly on our social media. You can follow us on Twitter, Instagram, and Facebook. You can listen to the Toonami Faithful Podcast on Soundcloud, iTunes, Spotify, etc. for interviews, discussions, and breaking news updates. Listen at the link below or on your podcast platform of choice:
C.J Maffris is the Editor-in-Chief at Toonamifaithful.com. He also produced and directed the Toonami documentary, What Toonami Means To Me. Feel free to follow CJ on Twitter @SeaJayMaffris