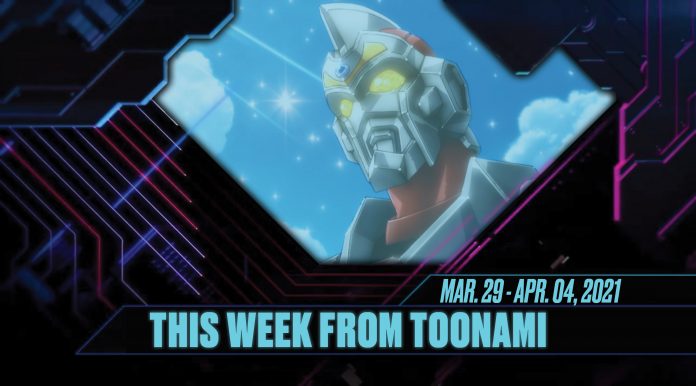 Fans say goodbye to SSSS.Gridman as the series had its climatic end this past Saturday, creating another incredible moment for the Toonami Faithful. Luckily the block will have a new series to join the lineup, and wouldn't you know, a new promo for The Promised Neverland debuted to get fans excited for next Saturday. And while there wasn't as much news as last week going around for Toonami and Toonami-related series (although some huge anime news dropped during Toonami), we will have everything to break down from the week!

The wait is FINALLY over. JoJo's Bizarre Adventure: Part 6 – Stone Ocean will be adapted into an anime soon. The news was announced during the "JoJo's Bizarre Adventure: The Animation Special ~JOESTAR the Inherited Soul" online event and the official Twitter account for JoJo. Ai Fairouz will voice Part 6 heroine Jolyne Cujoh. Currently, there is not a confirmed release date for the new season. Toonami Faithful will be sure to report on this information as it becomes available.
ICYMI, The Promised Neverland, will begin airing on Toonami next Saturday on April 10, 2021, at 1:30 a.m., replacing SSSS.Gridman. Are you curious how the lineup will look with the new addition? Toonami Faithful has you covered, as you can find all the details on the change here! Plus, a promo to get fans excited about The Promised Neverland debuted this Saturday!
Adam Wingard (Godzilla VS Kong, Death Note) revealed in an interview with Deadline that he will helm a Thundercats movie, which he hopes to create using a hybrid of CGI and animation. At the time of the interview, there is no confirmed release date or cast. The complete discussion is available to read here.
On April 2, 2021, the hit Star Wars series Star Wars: Clone Wars made its debut on Disney Plus. What some may consider one of the best projects for the franchise now has a streaming home! If you couldn't catch this series on Toonami before, now is your chance to see why it is so beloved by fans.
In keeping with more news regarding properties done by Genndy Tartakovsky, the series Primal will soon get a Blu-ray home media release on June 1, 2021. While Primal debuted on Adult Swim, Toonami aired the entire series for a Thanksgiving marathon, giving those who might have missed it a chance to see why many enjoyed the title.
After their successful Dragon Ball Super livestream, Toei Animation and FUNimation will host another event involving the global hit series One Piece. The two companies are hosting a Wano watch party showcasing episodes 969, 970, and the streaming premiere of 971. Fans will be joined by the Japanese voice cast as well as series director Tatsuya Wagamine. It'll happen on April 24, 2021, at 8 p.m. EST, and you'll be able to check it out on both of their YouTube pages.

Less than 30 minutes left in the Tournament of Power, and the remaining contestants are feeling the heat in Dragon Ball Super! After Belmod permits Jiren to unleash his power fully, Goku decides to do the same, powering up to Super Saiyan Blue. However, Jiren doesn't seem to take him seriously, even in such a powerful form. Goku uses a Spirit Bomb and seems to have the upper hand until Jiren forces back the bomb's energy. Tensions run high in Attack On Titan as the people of Paradis begin to split into factions, either supporting the military or the Jaegerists. Hange and Commander Pixys agree that Eren must not contact Zeke or Historia at all costs. Meanwhile, the Jaegerists free Eren from prison and make locating Zeke their first mission.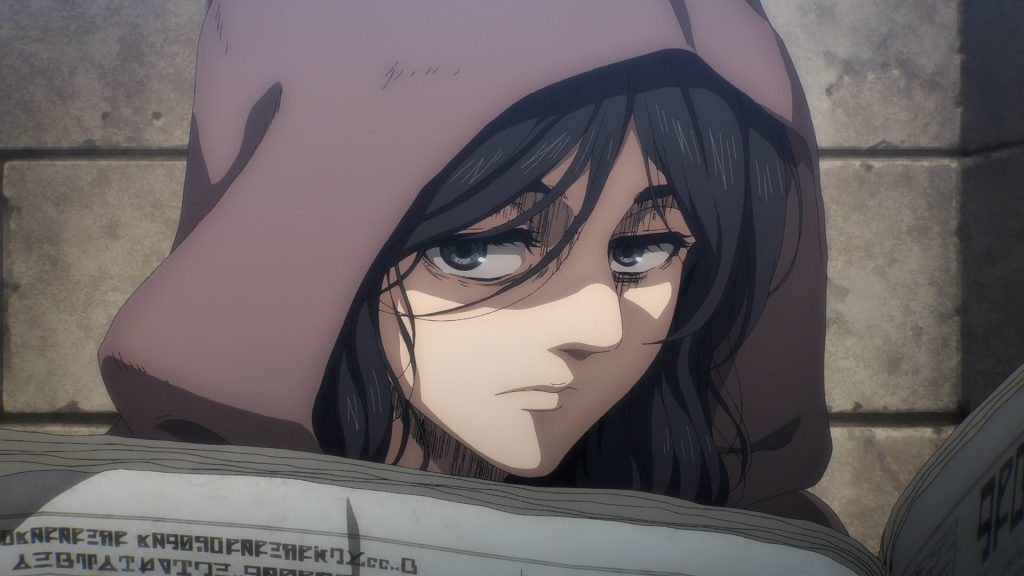 Azami Nakiri settles into his new position as the Totsuki Culinary Academy director after the surprising take over from last week's episode. Still, his daughter Erina suffers from his suffocating, abusive control as he restricts access to whom she may see or speak. Her friends help her escape Nakiri Mansion, inviting her to hide out in the dormitory. It's a family affair in Fire Force when General Oze learns that his daughter Maki has been going on increasingly dangerous missions with Company 8. After his son Takigi is attacked during an investigation in the Nether, General Oze orders Maki to return to serving the military. Meanwhile, Company 8 and Company 2 embark on a mission to simultaneously explore all Nether locations at once to uncover the truth behind the disappearances there.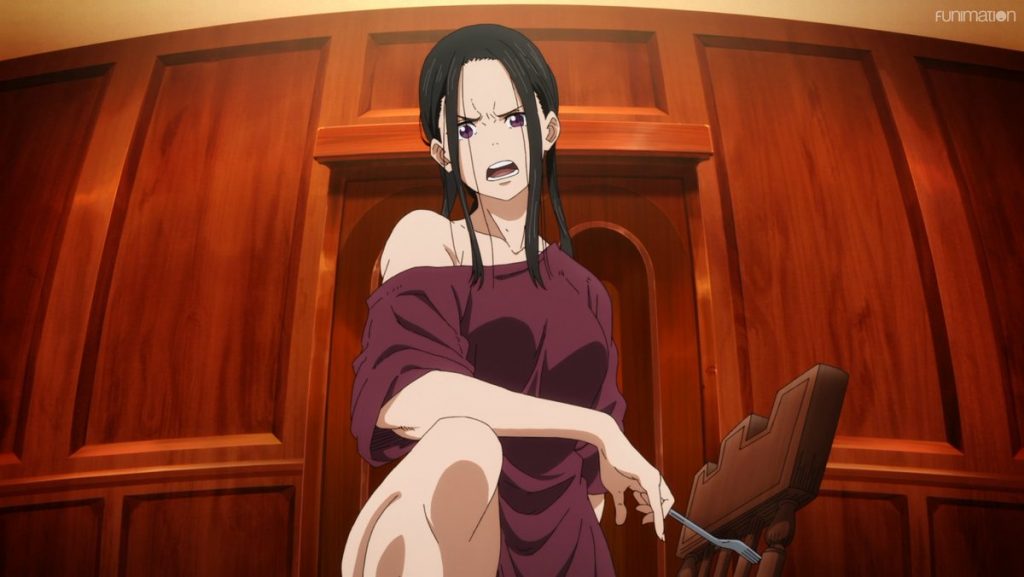 In Black Clover, the Devil Banishers discover the mana tracking bracelet Nero took from Asta when she was kidnapped, and then they use it to set a trap for the Black Bulls. Meanwhile, Asta finally awakens from his potion-induced nap, and Captain Yami brings him up to speed. SSSS.Gridman comes to a poignant end, as Alexis Kerib absorbs Akane into himself after Anti freed her from her Kaiju form. Gridman unleashes his true form and fights Alexis alongside the Neon Genesis Junior High (NGJH) students. He uses the Fixer Beam to destroy the villain and heal the world that Akane created, included her wounded heart. Akane's friends tell her that she is not alone, and she accepts their help to heal. When the dust settles, Gridman and the NGJH students return to the Hyper World. He tells Rikka and Utsumi that Yuta will have no memory of his time as Gridman. Akane bids farewell to Rikka as she prepares to leave the world she created behind. She disappears and then awakens in the human world, the pass case Rikka gave her on the table beside her bed.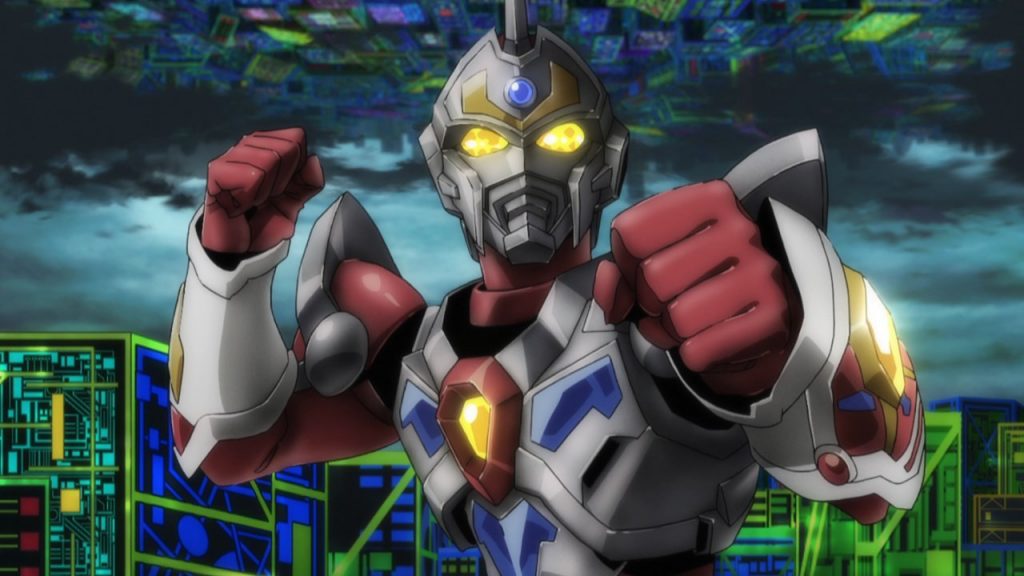 Kabuto attempts to drive a wedge between the reunited Uchiha brothers in Naruto: Shippuden, using Sasuke's rage toward the Leaf Village to spark distrust against Itachi. He also tells the tale of his upbringing as a boy with no identity until he was found and adopted by a woman called Mother at an orphanage. The Hashira assembled at the Master's mansion in Demon Slayer with orders to bring Tanjiro and Nezuko into custody to break the Demon Slyer Corps' rules. The Master pardons them and reveals that Tanjiro's teacher, Urokodaki, sent a letter to explain the siblings' situation and vouch for Nezuko's clarity as a demon so that she and Tanjiro can continue their search for Muzan Kibutsuji together.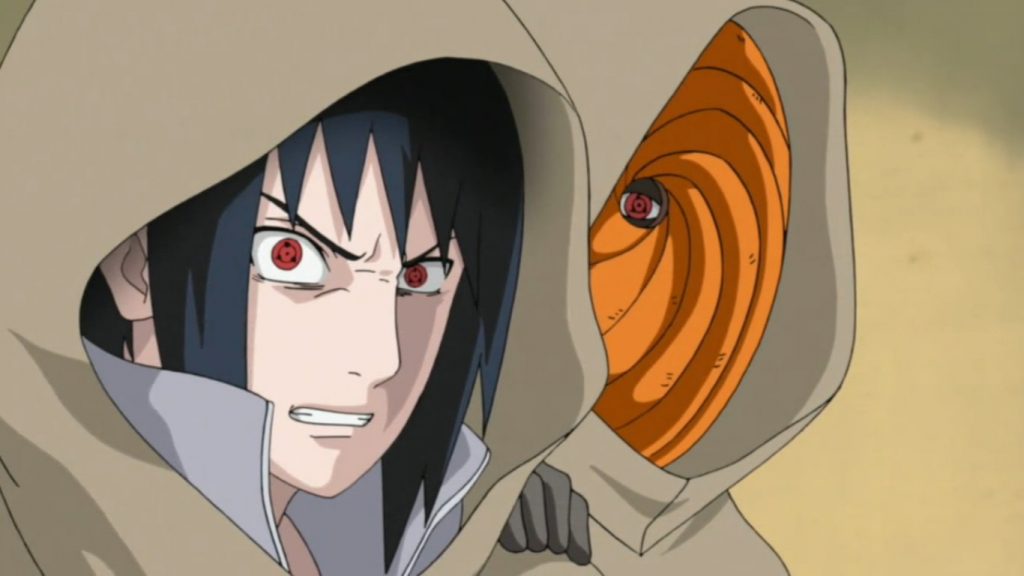 Curious about what staff members from Toonami said about The Promised Neverland returning to the block? Well, you're in luck since the most recent podcast episode dives into the very subject. Editor-in-Chief CJ Maffris is joined by Paul Pescrillo, Varun "VLordGTZ" Gupta, and Happy Kuro Kitty as they discuss their hopes and caution for this latest development.
Toonami Faithful released a new behind the scene interview from their documentary What Toonami Means To Me for March. If you subscribe to our Patreon page, you can hear what Ryan Colt Levy had to say when being interviewed for the project.
Attack on Titan has been getting spicier and spicier, and staff writer Umeko Long has you covered on all that is happening. Fans are starting to see how Eren has seemed to have gone off the deep end, and apparently, Armin is keeping Annie company? WHAT IS GOING ON HERE?! Check out all the details in her review!
Former staff writer Alien.Renegade dropped a new track to celebrate the end of SSSS.Gridman titled "Akane Shinjo (Visceral)." On his previous album, the instrumental was released, but now fans can hear a rap performed by the writer!

Did you enjoy this week's Toonami? Let us know by commenting below or directly on our social media. You can follow us on Twitter, Instagram, and Facebook. You can listen to the Toonami Faithful Podcast on Soundcloud, iTunes, Spotify, etc. for interviews, discussions, and breaking news updates. Listen at the link below or on your podcast platform of choice:
C.J Maffris is the Editor-in-Chief at Toonamifaithful.com. He also produced and directed the Toonami documentary, What Toonami Means To Me. Feel free to follow CJ on Twitter @SeaJayMaffris
Celia Rose is a social media manager for ToonamiFaithful.com. Feel free to follow Celia Rose on Twitter @planetstwinkle.