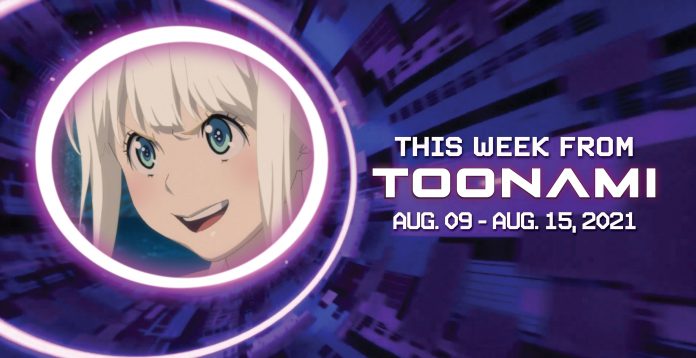 We've been talking about it for weeks, but at last, Fena: Pirate Princess premiered on Toonami! Plus, Funimation and Crunchyroll merged into one entity, and Toonami co-founder Jason DeMarco is making moves at Warner Brothers Studios. Read on to learn more and see what else you may have missed on This Week From Toonami.

Toonami debuted a brand new promo during their broadcast teasing at what Food Wars! The Fourth Plate has to offer when it returns to the block next Saturday. It will be returning to its regular broadcast time at 1:30 a.m., as fans continue to see Soma, Erina, and the rebel forces take down Azami Nakiri and Central. So far, Soma has been able to knock out three members of Central, but the stakes continue to get higher as the adversaries become even more difficult to defeat. You do not want to miss this season, as the stunning conclusion of the arc is upon Toonami!
Warner Bros. Animation and Cartoon Network made a huge splash in the television industry. They announced that Jason DeMarco will head the production of anime and action series for the company. DeMarco took to Twitter to briefly discuss what this would mean for him, and no, he isn't leaving Toonami. He will still oversee the best action-animation block in the country. But he does hope to bring some of that action to other places as well, such as Cartoon Network. It could lead to a huge culture change, and it's something that I'm sure many fans of animation are excited to see play out. Toonami Faithful covered this story as have all the details you need to know in the link here!
In December 2020, Sony and FUNimation announced that the media giant bought anime streaming service Crunchyroll to the tune of 1.75 billion dollars. The sale was stopped short in March 2021 when it was subject to anti-trust review by the US Department of Justice. As of Aug. 9, the two companies are back together, albeit much different from their earlier partnership. Both Funimation and Crunchyroll released press statements about their merging into a single company, but both statements are short, vague, and don't provide much insight at all. Anime fans are a bit nervous about how merging the two companies may affect the anime industry at large, especially since Sony now owns a vast majority of anime available in the U.S. through this purchase and their ownership of Aniplex of America via their Sony Music Entertainment branch. The whole anime world is watching, and it's something many will want to keep their eyes on after more is known about this historic purchase.
This week, a couple of big anniversaries of series found homes on Toonami, one being the twentieth of the iconic action cartoon Samurai Jack. What many will probably view as Genndy Tartakovsky's most considerable acclaim to fame, it's incredible how the legacy of this series will always be linked to Toonami. Getting to finish the story on the block is icing on the cake, as many fans remember their favorite moments of the show.
It was also the six-year anniversary of Akame ga Kill airing on Toonami and became a massive premiere for the series. It was the highest-rated premiere of any series that debuted on Toonami and was the first series licensed by Sentai Filmworks to broadcast on Adult Swim. Toonami returning to television has been such a joyous ride since its revival. Looking back at older premieres that happened, especially with a popular series such as Akame ga Kill, will smile on any fan's face!
A lot of news involving My Hero Academia came out this week. First off, the franchise's latest film (World Heroes' Mission) earned nearly one billion yen (940 million yen) in the first four days of its premiere. That bodes well for the franchise and should mean a U.S. release will more than likely come. Considering how financially successive it has been, could it possibly make a similar splash as Mugen Train did? It will be interesting to see how things playout for the popular shōnen title! And My Hero Academia and films won't stop at just World Heroes' Mission. A live-action movie is also in the works, with Shinsuke Satō directing it. I'm sure many have groaned after reading that last line, but it could be a fun prospect to see on the big screen! Maybe this can be one of the rare live-action films inspired by an anime that turns out to be a huge hit?
Have you read the new Bleach one-shot yet? Evidently, it ended on a cliffhanger, which would lead some to believe that more Bleach is in the future for Weekly Shonen Jump (WSJ). The prospect of that must make Bleach fans scream with joy, as the beloved title returns to the forefront of fan's minds after it finished its original run in 2016. Could there be more Bleach chapters in the future? You'll have to check out WSJ in future postings to ensure you don't miss anything new!
The Rebuild of Evangelion films are now available on Amazon Prime Video, including the concluding entry in the tetralogy, 3.0+1.0 – Thrice Upon a Time. The movies feature all-new English dubs and updated translation and localization supervised by Studio Khara's Dan Kanemitsu, who worked on the English subtitles for the Evangelion TV series release on Netflix. Additionally, this is the first time that a worldwide streaming release for an anime has been truly international, as 245 countries, including Japan (which usually has a different distribution schedule and/or methods), all gained access to Thrice Upon a Time on the same day. Fans have been eagerly awaiting the international release of the final film, which has been delayed for years because of extended production time and the COVID-19 pandemic. Since FUNimation's home video distribution license for the first three Rebuild movies has expired and the blu-rays are now out of print; hopefully, a home video release featuring the new dubs and subtitles is on the horizon. The first two Rebuild movies aired on Toonami in 2013 and 2014.
The third and final film in the Eureka Seven Hi-Evolution film series, Eureka, now has a release date! Having been delayed since 2019 due to production issues and the COVID-19 pandemic, the movie will finally debut in Japanese cinemas on Nov. 26. Eureka takes place ten years after the events of the previous film, Eureka Seven Hi-Evolution: Anemone, and follows an adult Eureka Thurston who is now a military operative and no longer has her power to control the Scrub Coral. She is charged with protecting Iris, a young girl born from Scrub Coral who wields powers much like Eureka did in her youth while also trying to achieve peace between the people of Earth and the people from the Scrub Coral world. The Hi-Evolution films have been compared to Hideaki Anno's Rebuild of Evangelion films to retell Eureka Seven's story and provide a different viewing experience, so it will be interesting to see how this trilogy concludes.
Anime and sports aren't something you generally see meshed together. It's why whenever anime fans notice a sports star or team reference their favorite show or manga, they go wild. In a recent announcement, it seems Demon Slayer is doing what it can to smash the barriers between pop culture and sports through a campaign called "Sports 2021 x Demon Slayer: Kimetsu no Yaiba." The popular property is teaming with Japan's professional baseball, basketball, and soccer leagues, where animation studio ufotable will draw original illustrations of characters wearing uniforms of sports teams in those leagues. During the campaign fans can obtain digital stamps through QR codes at the venues for each of the participating teams' matches, and if they collect enough, they'll be able to redeem up to five pieces of merchandise. What a time to be both a sports and anime fan!
Even ninjas like to wear comfy hoodies! Sportswear brand Champion dropped a Naruto: Shippuden collection this week featuring character art from the anime on hoodies, t-shirts, sweatpants, and more. Champion celebrated the apparel with a launch event at the Los Angeles storefront on Aug. 14, featuring a live DJ, giveaways, and more. When writing this article, there are 20 different pieces in the collection available on the Champion online store available in standard men, women, and youth sizes. This is a limited release with some items only available in store, so make sure to run shinobi-style to your local Champion store before it's all gone!
A pioneer of the anime world passed earlier this month, as the man credited for bringing anime into North America, Fred Ladd (Fred Laderman), passed away on Aug. 3. In 1963 Lad re-edited and re-dubbed the Tetsuwan Atom anime, based on Osamu Tezuka's manga, into Astro Boy, a series known worldwide today. He also was a creative consultant for DiC Entertainment's original English dub of Sailor Moon (which was seen on Toonami). Ladd's legacy is far-reaching, and it is saddening to learn of his passing; he was 94-years-old.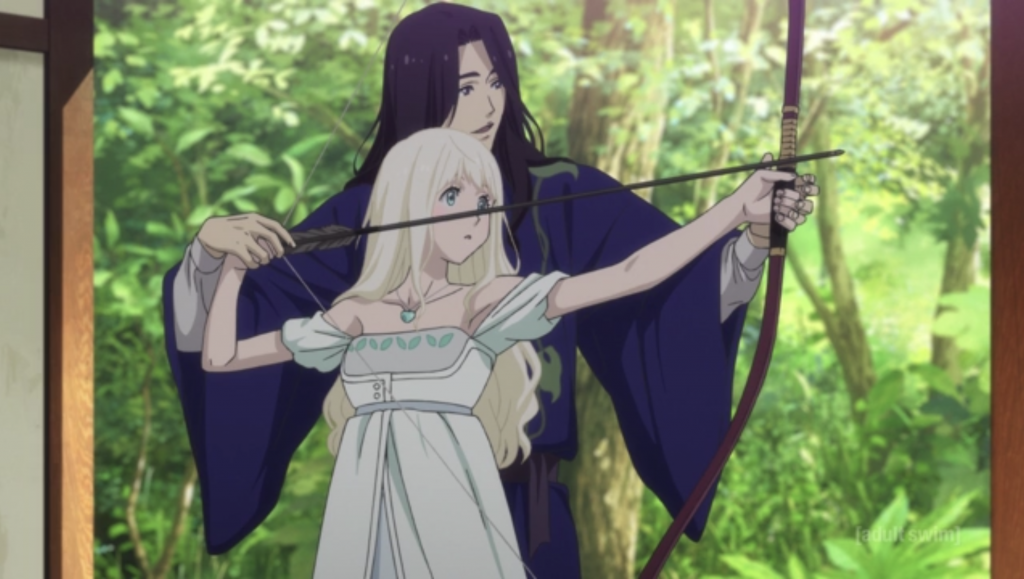 As a young girl, Fena Houtman narrowly survived a traumatizing incident thanks to a boy named Yukimaru in Fena: Pirate Princess. Ten years later, Fena is a courtesan on the island Shangri-La known as the White Marginal because of her long, platinum hair and ethereal beauty. She is preparing to meet the aristocrat who purchased her. She devises a plan to escape her fate as a slave, which begins to fall apart before she can even put it into action. Salman and Otto, a pair of knights who used to serve her father, arrive to rescue her. After Salman stays behind to stop soldiers in pursuit, Fena and Otto are stopped by guards who threaten to kill them. Suddenly, a mysterious swordsman in red armor and helmet-bearing antlers attacks the guards. Fena realizes he is the boy from her childhood, Yukimaru, but he knocks her unconscious without answering her questions. When she awakens, Fena finds herself on a rowboat with Salman and Otto en route to an island where they will meet with an old friend, Yukihisa Sanada. Yukihisa explains that he and his family used to serve Fena's father many years ago, and he presents to her a clear stone left behind by her father. After meeting the other ninja living on the island and attempting to reconnect with Yukimaru, Fena cuts her hair and declares that she will take up her father's mission to find the connection between the clear stone and a place called Eden. Editor-in-Chief CJ Maffris reviewed both episodes in-depth, which you can read here.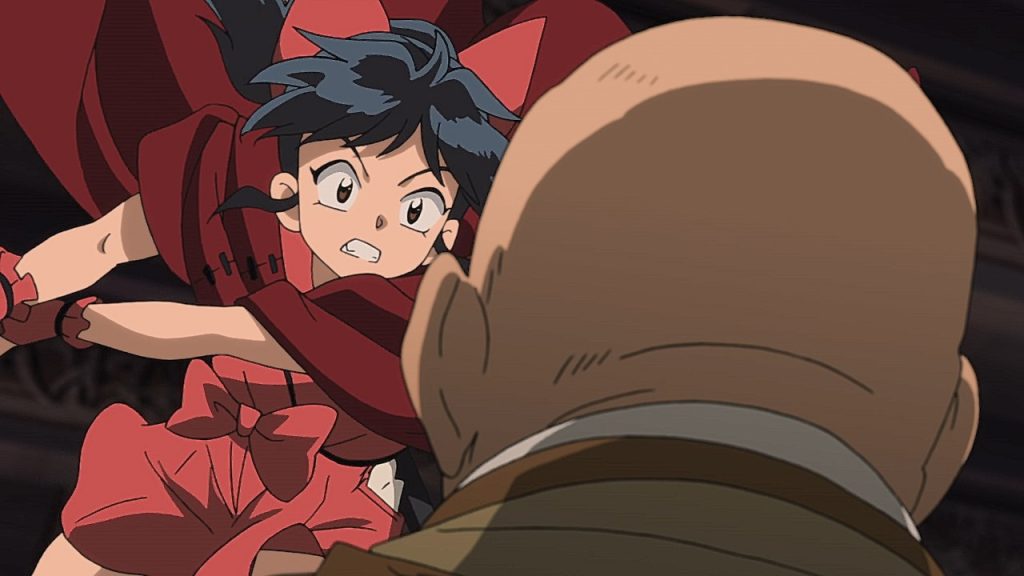 Hawks confirms the intel he has gathered about the League of Villains' upcoming attack after reporting on the recent incident where Endeavor and his mentees stopped lower-level villains from flooding the city. Meanwhile, Midoriya, Bakugo, and Todoroki begin their work-study with Endeavor. The fiery hero first asks each student to tell him about their abilities to gauge what kind of training they will need. Todoroki confronts his father and tells him he only chose his agency because he is the top pro hero, not because he has accepted him as a parent. Endeavor then teaches them about parallel processing and the three principles of being a hero: rescue, evacuation, and fighting. He also challenges the three boys to capture a villain faster than him just once before their work-study with him ends. After stopping a hit-and-run motorcyclist from causing chaos in the street, Endeavor praises Bakugo for his skills during the incident and reminds him that his decisions in the field mean life or death instead of poor grades. Like our heroes, Towa is also stepping up her game by training with her mentor Kohaku in Yashahime: Princess Half-Demon. Afterward, Towa finds herself daydreaming about living an everyday life with Setsuna in the modern era free from the Dream Butterfly's curse. Her imaginings are interrupted by Riku, a self-proclaimed "not suspicious" pirate who eats lunch together with Towa. In return, he gives her a sword to replace her broken one, which Towa quickly learns was actually stolen from the deputy shogun. She is arrested and brought to the deputy shogun's estate, where he and an old official tell her about the fight between Inuyasha and Root Head years before. Setsuna and Moroha arrive at the estate to rescue Towa, only to find it being guarded by a giant demon bear. While they fight the bear, Towa senses a demonic presence and finds the source of the bear's power: a tiny demon bear hidden in the rafters. She uses her demon power to slay the bear while the other girls defeat the large one, and then they all escape from the deputy shogun's estate.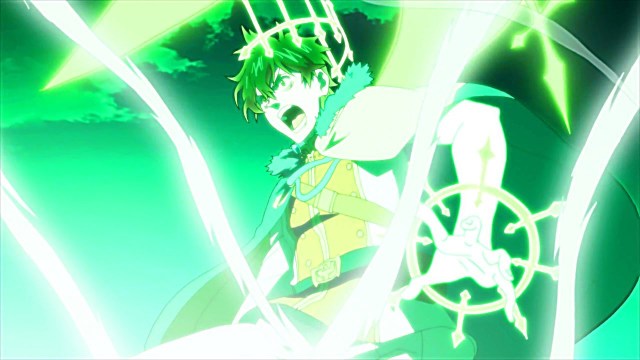 Black Clover returns to shake things up as Yuno is still reeling from learning the truth of his birthright and about the attack on his fellow knights at the Golden Dawn headquarters. He confronts Gaderois Godroc, who claims to have killed half the Golden Dawn and left the rest in critical condition. He attacks Gaderois with the Spirit of Zephyr, cutting through his armor and defeating him. Meanwhile, Klaus and other magic knights arrive at the Golden Dawn headquarters to investigate. Foyal suddenly attacks them, a Zero Stage mage aligned with the Spade Kingdom. Yuno intervenes with his wind magic, and together he and Klaus defeat Foyal. Their victory is short-lived when Zenon, a Spade Kingdom's Dark Triad member, crashes through the ceiling while fighting William Vengeance. Yuno recognizes Zenon from the memories Ralph showed him, and he attacks but to no avail. Zenon stabs Yuno, claiming that it is for the good of the Spade Kingdom. Ralpha later arrives at the Golden Dawn base and finds Yuno impaled by Zenon's blade. As Ralph reaches out to Yuno, a surge of mana from William's World Tree Magic activates the Budding of Yggdrasil, which heals Yuno and the other Golden Dawn knights at the base. Kakashi stumbles upon the hiding place of the Iburi clan in Naruto: Shippuden, where he is attacked by the clan members who perceive him to be an enemy of Orochimaru. Kinoe stops the assault and binds Kakashi with his wood-style jutsu, claiming he is more valuable alive than dead. He takes Kakashi away to interrogate him but reveals he also came to the Iburi clan to find Orochimaru. Yukimi uses her smoke ability to transport both boys outside of the village through a secret passageway. She and Kinoe venture into town, where Yukimi has dreamed of exploring. Kakashi is attacked by an angry clan member demanding to know where Yukimi has gone. Meanwhile, Kinoe and Yukimi decide to run away so that she will not become a sacrifice.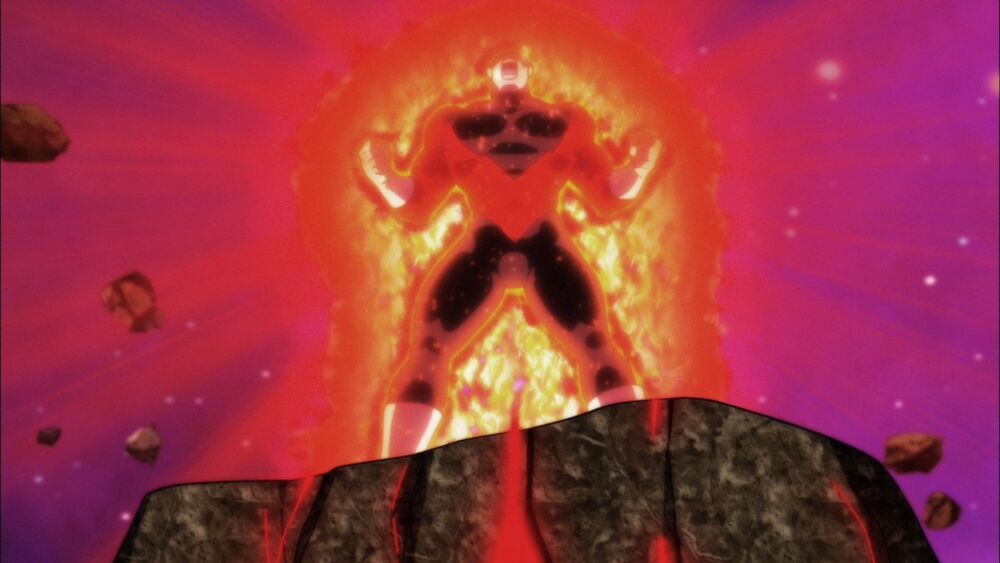 Chaos bubbles beneath the tension of political unrest in Attack On Titan, as Zeke uses his Titan scream to transform the Paradis military members. They drank the wine containing his spinal fluid. Eren confronts Armin and Mikasa and reveals that neither friend has acted of their own accord and even likens them to slaves. Meanwhile, the Jaegerists begin their coup d'etat, taking Commander Hange hostage and persuading young recruits to join their cause. Editorial writer Umeko reviewed this episode in total during the series premiere on Toonami, which you can read here. There are mere minutes left in the Tournament of Power in Dragon Ball Super, but victory is still far from reach. Jiren reveals his true power as he begins to charge up, much to the amazement of the Omni Kings. Vegeta challenges Jiren to fight him, Android 17, and Goku head-on, but the giant warrior knocks Vegeta out of the fight with ease. Frieza transforms into his Golden Form and joins the fray, but Jiren also knocks him out. Android 17 reveals his wish to win the Super Dragon Balls and asks Jiren what he wishes. Belmod explains how Jiren became obsessed with growing stronger after becoming an orphan at a young age and being rescued by a man who would ultimately become his martial arts teacher. However, as he grew stronger, Jiren lost many comrades when he attempted to exact revenge from the villain who killed his family. Android 17 surmises that Jiren's wish is to return his life to the way it was before losing his parents. Jiren launches a giant blast at the Universe 7 fighters, which Android 17 blocks with his attack to save his teammates from being eliminated. In the end, Android 17 sacrifices himself, leaving Goku and Vegeta to face Jiren alone.

For this week's episode of the Toonami Faithful Podcast Andrew "Sketch" Hingson is joined by Happy Kuro Kitty, Darrell Maddox, and Colt "Ambient Virus Buhr as they discussed the final batch of episodes of Food Wars! The Third Plate. Due to all of the news and happenings from Toonami the past couple of weeks, the group also talk about Toonami's recent broadcast error involving Harley Quinn, Sony buying Crunchyroll, Ronin Warriors coming to Blu-ray, among other topics. It has been a hectic week for information, but thankfully everyone is ready to break it all down.
You probably expected us to be doing weekly reviews for Fena: Pirate Princess, and you'd be one-hundred percent correct! Editor-in-Chief CJ Maffris has taken up the mantle of doing the weekly review for this series. Check out what he had to say about the first two episodes, and why he cannot wait to see what Fena and her crew will see on their journey!
Another episode of the Demon Slayer Podcast debuted this week! Host Varun "VLordGTZ" Gupta is joined by Bryan "LaserKid" Johnson and Meowth900. The group discusses recent Demon Slayer news regarding some licenses handled by VIZ Media and the song "Gurenge" being played at the closing ceremonies at the Tokyo Olympics. It's a must listen to if you are curious about what licenses are talked about, so you won't want to miss it.

Did you enjoy this week's Toonami? Let us know by commenting below or directly on our social media. You can follow us on Twitter, Instagram, and Facebook. You can listen to the Toonami Faithful Podcast on Soundcloud, iTunes, Spotify, etc. for interviews, discussions, and breaking news updates. Listen at the link below or on your podcast platform of choice:
C.J Maffris is the Editor-in-Chief at Toonamifaithful.com. He also produced and directed the Toonami documentary, What Toonami Means To Me. Feel free to follow CJ on Twitter @SeaJayMaffris
Celia Rose is the Director of Social Media for ToonamiFaithful.com. Feel free to follow Celia Rose on Twitter @planetstwinkle.