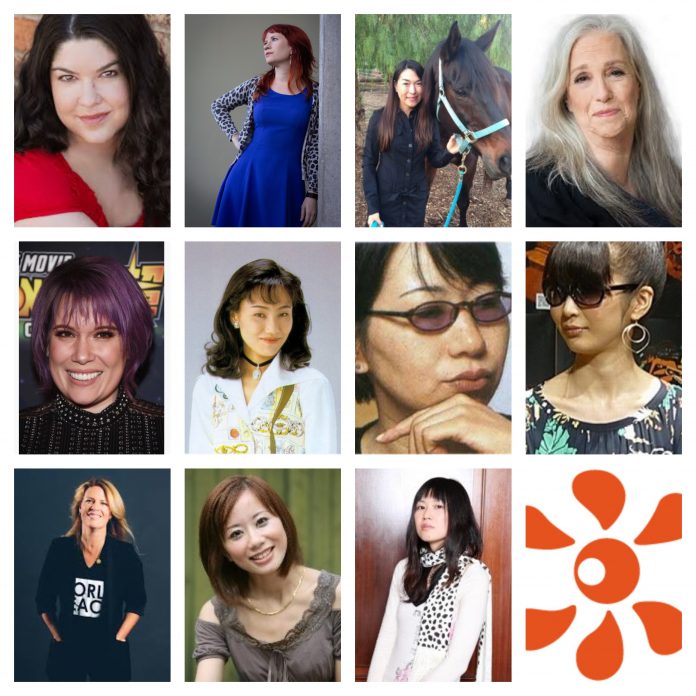 When we think of the animation industry (or the entertainment industry as a whole), we tend to picture in our minds a "boys club" of creators, producers, directors, and actors. Some of the most well-known anime characters are male – shōnen featuring leads such as Naruto Uzumaki and Monkey D. Luffy. However, over the years, key female figures have been central to the development and success of many popular productions, though at times they struggle for full recognition due to the low number of women who have risen to the top.
Many of the action-animation series fans watch on Toonami originate in Japan, a country known for cultural traditions that emphasized women's roles as homemakers. Post World War II-era Japan particularly stressed this, and as the animation industry developed, women were relegated by society to work exclusively as shiage, loosely translated to mean "finishing touches." Considered low-skilled, this inking and coloring enabled housewives to work part-time or at home to not interfere with their household roles. However, throughout the 1970s and 80s work as shiage began to appeal to the entrepreneurial spirit in these women, who valued the independence it brought them. Figures such as Reiko Okyuama, a key animator of Toei Doga for many years, and Makiko Futaki, an animator of Studio Ghibli, rose to prominent studio positions. Okuyama became one of the first female animators in Japan. Some of her work includes 1958's Hukuja den (Tale of the White Serpent), Little Norse Prince (1968), and Studio Ghibli's Grave of the Fireflies (1988). Futaki is known for her work on My Neighbor Totoro (1988), Princess Mononoke (1997), and Spirited Away (2001), in addition to providing key animation to the 1988 cult classic Akira.
While we equally appreciate everyone's hard work in the animation industry who provide fans with great entertainment, this year, I would like to give a special thanks to the women and highlight some of their incredible work as producers, directors, screenwriters, artists, and more. A balance of gender is critical in bringing diversity in creative and decision-making processes, and many of Toonami's most popular shows have exemplified this concept.
Adult Swim/Toonami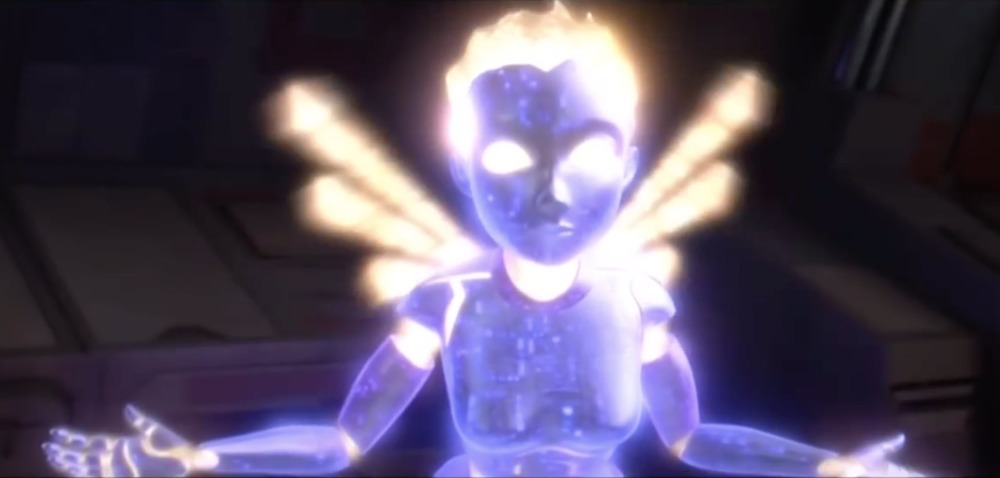 When we think of Toonami, the first thing that usually comes to mind is the dynamic duo of TOM and SARA. Voiced by Dana Swanson since 2013, SARA has been the iconic AI companion to TOM in her current form as a pixie co-host. In addition to her role on the block, she has joined TOM in events such as Countdown, Intruder, and The Forge, game reviews, and occasional appearances on Pre-Flight. In addition to her role as SARA, Swanson has worked as a singer/songwriter and producer on numerous projects. She has maintained her relationship with the Toonami fandom over the years, including an appearance at Momocon in 2019.
It's not just the female voices at Adult Swim that are important, as there are many amazing women who work at the company and directly affect the block fans love. Two prominent figures working behind the scenes are Chris Hartley and Kim Manning. Hartley, currently the Vice President of Production, has been responsible for several key projects, including FLCL Alternative and FLCL progressive. As Vice President of Programming for Adult Swim for over 18 years, Manning has worked diligently to ensure Toonami acquires quality series from other studios, as well as unique Adult Swim productions. Another Toonami team member is video editor Sarah Hardy. Sarah is currently responsible for many amazing Toonami promos, thanks in large part to her editing talent.
Anime Industry
Sayo Yamamoto
One of the most distinguished women directors in the Animation industry, Yamamoto's impressive resume includes Michiko & Hatchin, A Woman Called Fujiko Mine, and Yuri!!! On Ice. She began her career working on OP's and ED's for several series, eventually working with directors such as Shinichirō Watanabe on projects like Samurai Champloo. Directorial work and storyboarding on this series and Space Dandy enabled her to develop a unique style, apparent in her debut solo series in 2008, Michiko & Hatchin. This iconic original anime prominently features a strong female heroine, as well as a diverse set of characters, ethnicity, and cultures represented, an unusual element for Japanese animation. In 2012 she directed Lupin the Third: The Woman Called Fujiko Mine, focusing on the female lead of the Lupin series, rather than the eponymous character himself. A favorite of fellow Toonami Faithful writer VLordGTZ, the series uses the adult themes from the Lupin source material. Sayo Yamamoto's unique style, original voice, and diverse characters continue to be a moving force in modern animation and an inspiration for a new generation of directors, female or otherwise.
Margaret Dean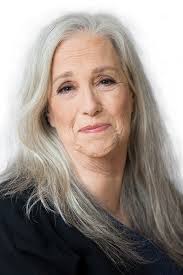 As Head of Studio for Crunchyroll, Margaret Dean oversees the development and production of work in Los Angeles, CA and Tokyo, Japan. Before joining Crunchyroll, Dean worked for Stoopid Buddy Stoodios stop motion entertainment, specifically on the well-known Adult Swim series Robot Chicken. As a supervisor of production for the series, she was awarded Emmys in 2018 and 2019. Her background includes design and re-design of several prominent studios, including Columbia-TriStar TV, Warner Bros. Animation, Mattel's Playground Production, Omation (Steve Oedekerk), Technicolor Animation, and Wildbrain Entertainment. Margaret Dean continues to advocate for women in the animation industry as President of the Board of Directors for the advocacy organization Women in Animation, a non-profit dedicated to promoting equality and diversity in both the industry and animated content.
Maki Terashima-Furuta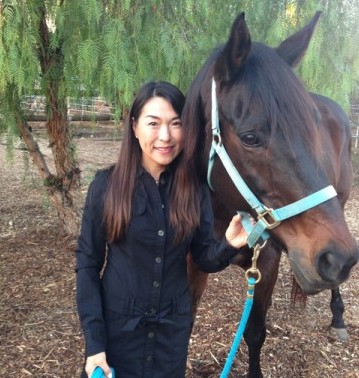 Maki is one of the few on this list I have had the pleasure of meeting personally, having attended her industry panels at Anime Expo in 2018 and 2019. Her savvy and witty personality clearly comes through during Production I.G. panels, as does her kindness and connection to the fans. She is the Vice President of Production I.G. Studios USA and does the yeoman's work ensuring quality and original animation are aired through partnerships with Adult Swim's Toonami and Netflix. She has worked on many notable series as an executive producer including: the original FLCL (2001), Ghost in the Shell 2 (2004), IGPX (2005), and recently on FLCL Alternative and Progressive (2018). She also has worked on the Toonami event Sand Whale and Me, a hybrid live-action and animation miniseries that aired in 2017. Currently, she is producing the animated horror series Uzumaki for Toonami, which should air in 2021. Through leadership at Production I.G. Studios USA, she has demonstrated clear support for the block since it's 2012 return by partnering with Adult Swim on original products. She has also maintained a friendly relationship with Toonami Faithful, providing us with interviews (Momocon 2019), insights, and press perks at key events.
Prolific Female Animators, Writers, and Performers
While the women in leadership roles have been instrumental to many programs fans know and love, no less valuable is women's work as writers, animators, and ADR directors. Their innovative work on projects has positively impacted the industry as well as several Toonami productions. Here are a few highlighted figures:
Naoko Takeuchi: Award-winning creator/author of the popular series Sailor Moon. Since its creation in 1991, it has sold over 35 million copies and launched a multibillion-dollar franchise including films, TV series, merchandise, art, video games, and more.
Colleen Clinkenbeard: Known for her voice acting as the iconic Monkey D. Luffy of One Piece, she has also voiced characters in Dragon Ball Z Kai, Fullmetal Alchemist, and My Hero Academia. When not acting, Collen does extensive ADR work and scriptwriting for Funimation on many well-known series.
Mary Elizabeth McGlynn: Award-winning voice actress of Major Makoto Kusanagi of Ghost in the Shell: Stand Alone Complex, award-winning ADR for Naruto, in addition to voice acting and ADR work on several other series.
Kyoto Animation: Founded in 1981 by married couple Yoko and Hideaki Hatta, KyoAni has been a progressive voice by hiring more women than any other studio, while offering their employees fair benefits and wages. In 2019 the studio was tragically struck by an arson attack. Despite this disaster, KyoAni was honored by WIA in 2020 with their Diversity Award, exhibiting "tremendous courage in the face of a terrible tragedy."
Monica Rial: Voice actress, writer, and ADR director for numerous programs, including Dragon Ball Z/Kai, Soul Eater, Deadman Wonderland, Fullmetal Alchemist Brotherhood, and Michiko & Hatchin.
Keiko Nobumoto: Lead screenwriter for the series Cowboy Bebop. Also known for her work on Space Dandy, and as the creator of the series Wolf's Rain.
Reiko Yoshida: Writer of scripts and screenplays for numerous anime series and films for over 30 years, including the 2016 box office hit A Silent Voice.
Kazue Kato: Creator of 2010 series Blue Exorcist, and of the adorable demon cat Kuro :).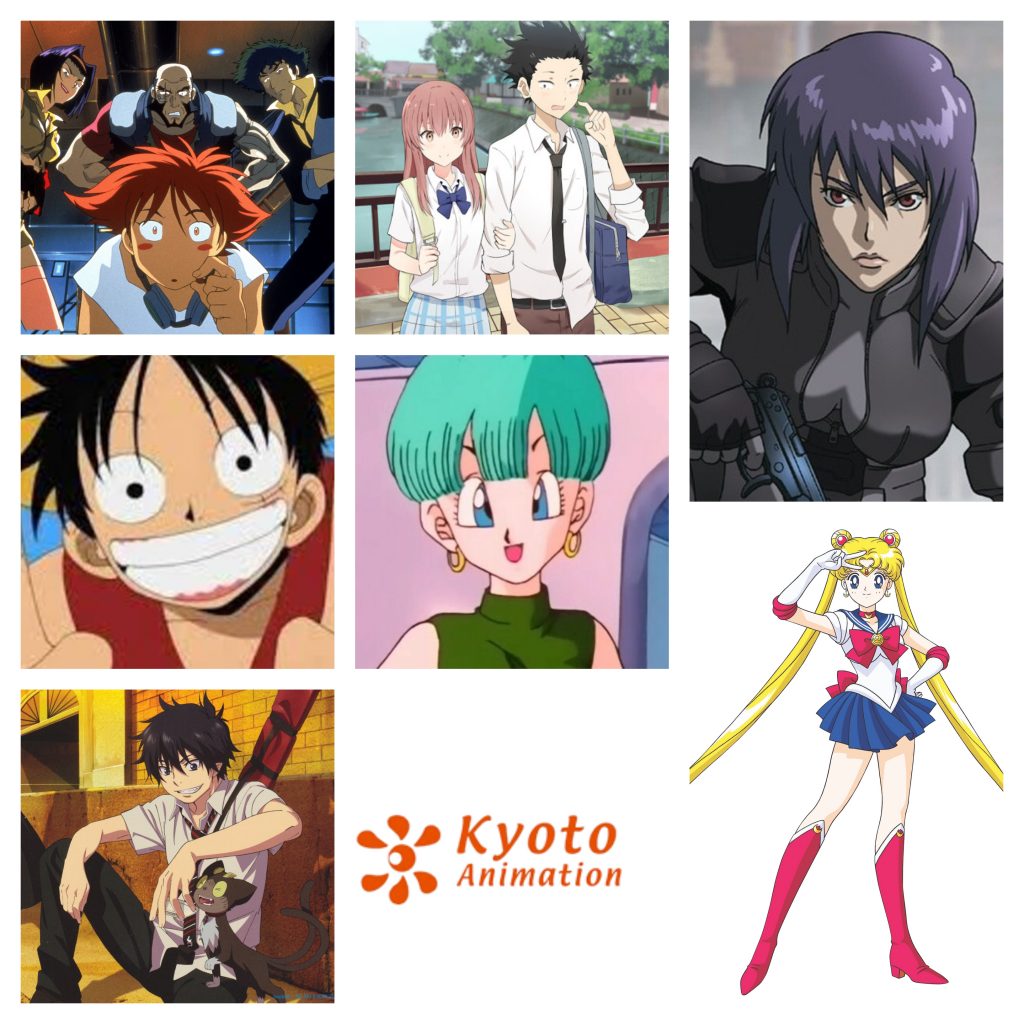 I could easily continue with several pages on the incredible work of women in a traditionally male-dominated industry; I've barely scratched the surface of influential female figures in animation. The presence of these ladies in such roles has permeated into the writing and animated portrayal of characters, both male and female. In the past 20 years, we've witnessed an evolution in women protagonists from damsels in distress, love interests, and sexual icons to strong and complex figures who stand equal to (and sometimes above) their male counterparts. While there still is far to go for diversity and equal representation of all people in the anime/animation industry, we are thankful for these and other women who have worked hard to contribute to the programs we love.
Special thanks to VlordGTZ for his contributions to this article!
HappyKuroKitty is an editorial writer for Toonamifaithful.com. Feel free to follow Kuro on Twitter @HappyKuroKitty.
If you want to hear more about this subject, check out the Toonami Faithful Podcast, which should debut a new episode later today, hosted by myself!