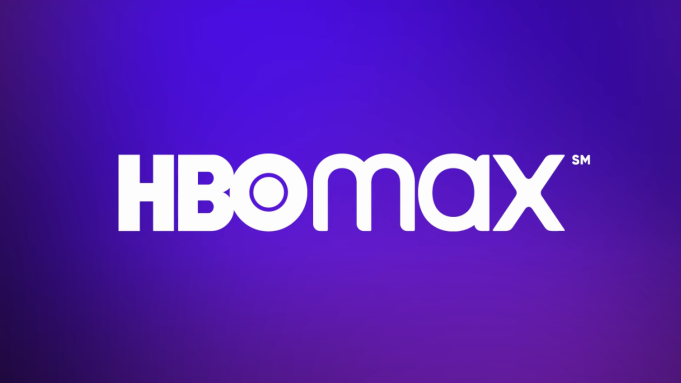 With so many platforms out there, adding another one should thrill many who enjoy ingesting content online. However, when Warner Media said they were releasing their own platform, I immediately asked Warner Media to preview it. Considering how many other streaming services had their time in the sun when they debuted, I was curious to see how Warner Media's platform (HBO Max) would look compared to the rest. A nice marketing plan and a ton of content many would flock to can go a long way. But hopefully, HBO Max put enough time in their UI as they did with buying series and movies. Sure, there were some interesting selling points, but is it worth the price of admission? Let's dive in to see what's all the fuss about HBO Max.
The biggest issue I can think of when dealing with streaming services comes to its availability. Limiting an audience can be detrimental and can overall damage a brand that's trying to make a name for itself in a flooded market. Thankfully, HBO Max is available on a wide variety of devices. However, the problem is that it is not currently available on every type of streaming outlet there is, namely Roku and Amazon Fire TV. Both are popular streaming TV devices, and for HBO Max not to be on there at launch is a significant disadvantage to Warner Media's platform. There could be a plethora of reasons why that's the case: money, time, broadcast rights, etc., but it's a massive disadvantage that other platforms like Disney Plus could work with streaming services HBO Max couldn't. It's not just about the content to bring in subscribers; you have to be seen everywhere. And the fact that HBO Max isn't can be detrimental for its future. Hopefully, that can be changed, because limiting an audience or market will cause some people to pause if they'd want to have the service.
Another important aspect that might be lost on streaming fans is how easy the UI or user interface is. If your streaming service is tough to use or navigate, you can expect many people to leave. The platform itself is straightforward to use, which couldn't have made me happier. You can easily search for shows and movies the services have. Sadly, there isn't as much as I would have thought HBO Max would have at launch, but we will go into more detail about that later. Much like Netflix and Disney Plus, you can access individual episodes for any series easily. There were no loading issues, and it made binging what I'd want as simple as it should be. Typically at launch, I always expect there to be an increase in traffic, causing the service to have some buffering or connectivity issues. Thankfully, HBO Max was up to the task, and couldn't be happier with how fast and clear things played on my TV. Even the HD picture blew me away with how clean and crisp series looked.
Overall, I have very few complaints about the platform itself. It is available for me to take advantage of, and using it felt super comfortable. It was great to see Warner Media take the time to realize some of the most important stuff for a streaming service (as I'm sure that can be lost on some). While it's accessibility isn't perfect, its usability is, which can make or break a streaming service. However, bringing in content is another massive aspect of a streaming service. You need to be able to provide something that fans will want to go to watch. Disney Plus capitalized on their licenses with both Marvel and Lucasfilm to bring in a large crowd. Being able to stream Marvel movies and any old or new Star Wars content makes advertising easy. So what does HBO Max bring to those who sign up to use it?
The biggest issue that came up for HBO Max was its lack of content. The series on HBO Max comes from the following networks: Cartoon Network, Adult Swim, Crunchyroll, DC Comics, HBO, Sesame Workshop, TCM, Studio Ghibli, and Looney Tunes. You would think with all of the companies that HBO Max wouldn't have a content problem. Like many, I assumed that there would be a ton of stuff for me to watch. Warner Media has an extensive library of shows and movies from all the networks listed above, but most of those shows are not on the service, which confused me. Looking at the DC Comics section of HBO Max, I was surprised not to see every animated movie of theirs on the service. Considering that they are competing with what Disney Plus rolled out at launch (which wasn't every Marvel film mind you), I thought that HBO Max would try to "one-up" their competitors to have everything found in one place. And it's the same with their TV shows. None of the major TV series like The Flash or Arrow are on the service. It can confuse viewers when other series like Batwoman and Doom Patrol are on the platform, but not others.
Like with Toonami, I can only venture a guess that there was a licensing or broadcast issue that kept some major shows off the platform. That isn't an ideal issue to crop up when trying to make a name in a very crowded field. Especially when looking at DC Comics, which has been playing catch-up to Marvel in the public's eye for a long time. While DC Comics have a ton of great live-action and animated goodies, not having a place to see them all on HBO Max hurts the platform itself, and might be a huge selling point for people not to subscribe to it. However, it isn't all doom and gloom when looking at the overall content HBO Max brings as they do seem to have an extensive anime library in large part thanks to Studio Ghibli and Crunchyroll. At this time, all except one Studio Ghibli film is on HBO Max. Crunchyroll has several series on HBO Max including Toonami favorites Inuyasha, Kill la Kill, Hunter x Hunter, Fullmetal Alchemist: Brotherhood, The Promised Neverland, and Blue Exorcist. Also included is the popular Crunchyroll show Tower of God which I really enjoyed and think many anime fans should check out. HBO Max offers quite a bit of anime for those who are interested.
Overall, HBO Max is not a bad service, considering how it nailed usability. Sure, it would have been amazing if you could find HBO Max on every streaming service out there (like Roku and Amazon Fire TV), but HBO Max can be found on many platforms for its launch. Being able to be more accessible will go a long way. The only major issue is the lack of content. More series needs to be on HBO Max to compete with other major streaming services like Netflix and Disney Plus. If they can add to their library, the service will be a huge competitor in the already large streaming market. So the question is, does HBO Max have enough to warrant fans to give it a shot? I'd say it's a tough call depending on what you are looking for, as it has a ton of options. I'd be inclined to wait while more DC series show up, but HBO Max does have a lot of great anime series and movies. You can find Adult Swim shows there, which is a huge plus and have something for every member of the family. So while I might wait on it, I think others might find it too hard to pass up.
Rating: 7/10
Pros: Good UI. Easy to use. No loading issues.
Cons: Not on Amazon Prime & Roku. Lack of content.
Paul is the Founder of ToonamiFaithful.com. Please follow him on Twitter @Paul Pescrillo.